Trigger Point
Starts the automation journey when a file is uploaded to record's detail.
How to use "File Uploaded" Trigger?
Let's drag-drop the

File Uploaded

action step on the journey's canvas.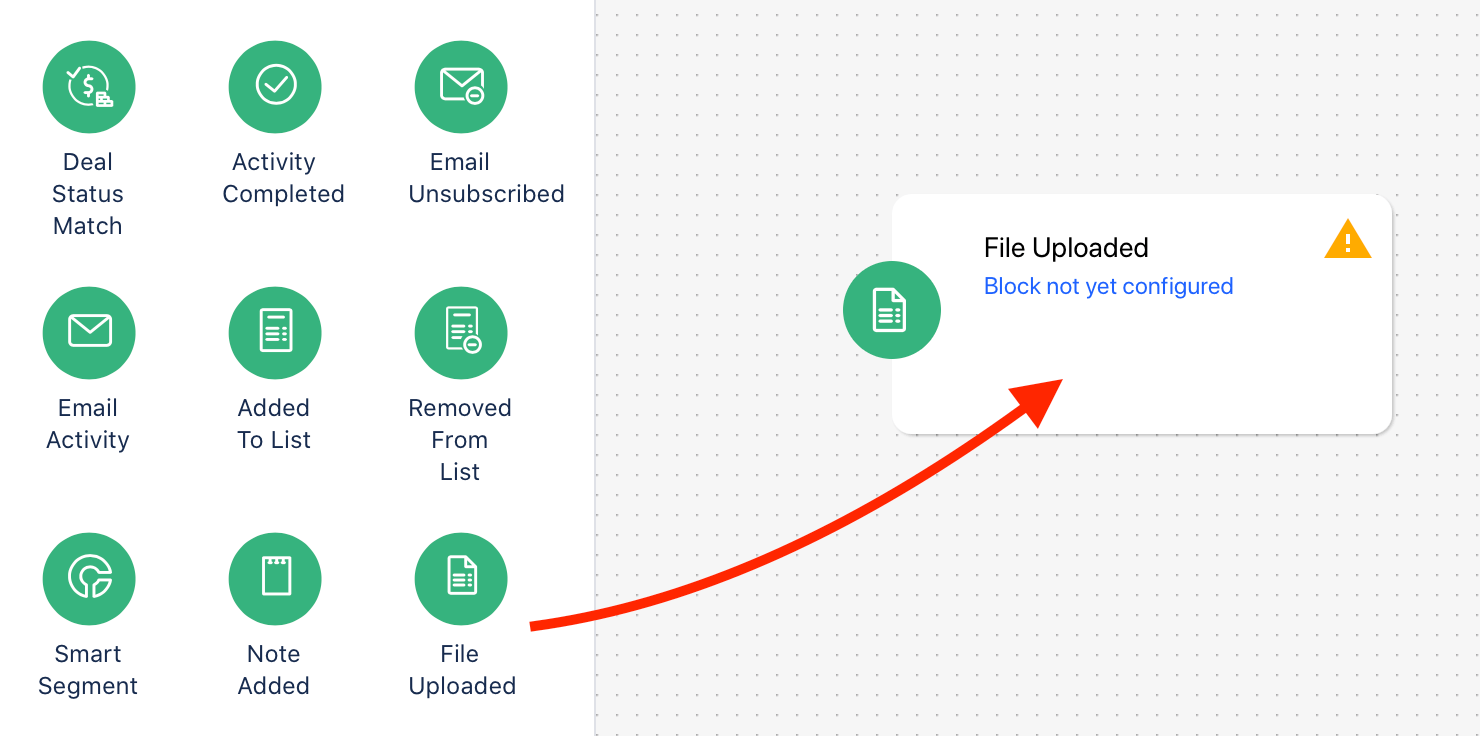 Once added to the board and upon clicking the trigger; you will be able to select the module to listen additions of newly uploaded files.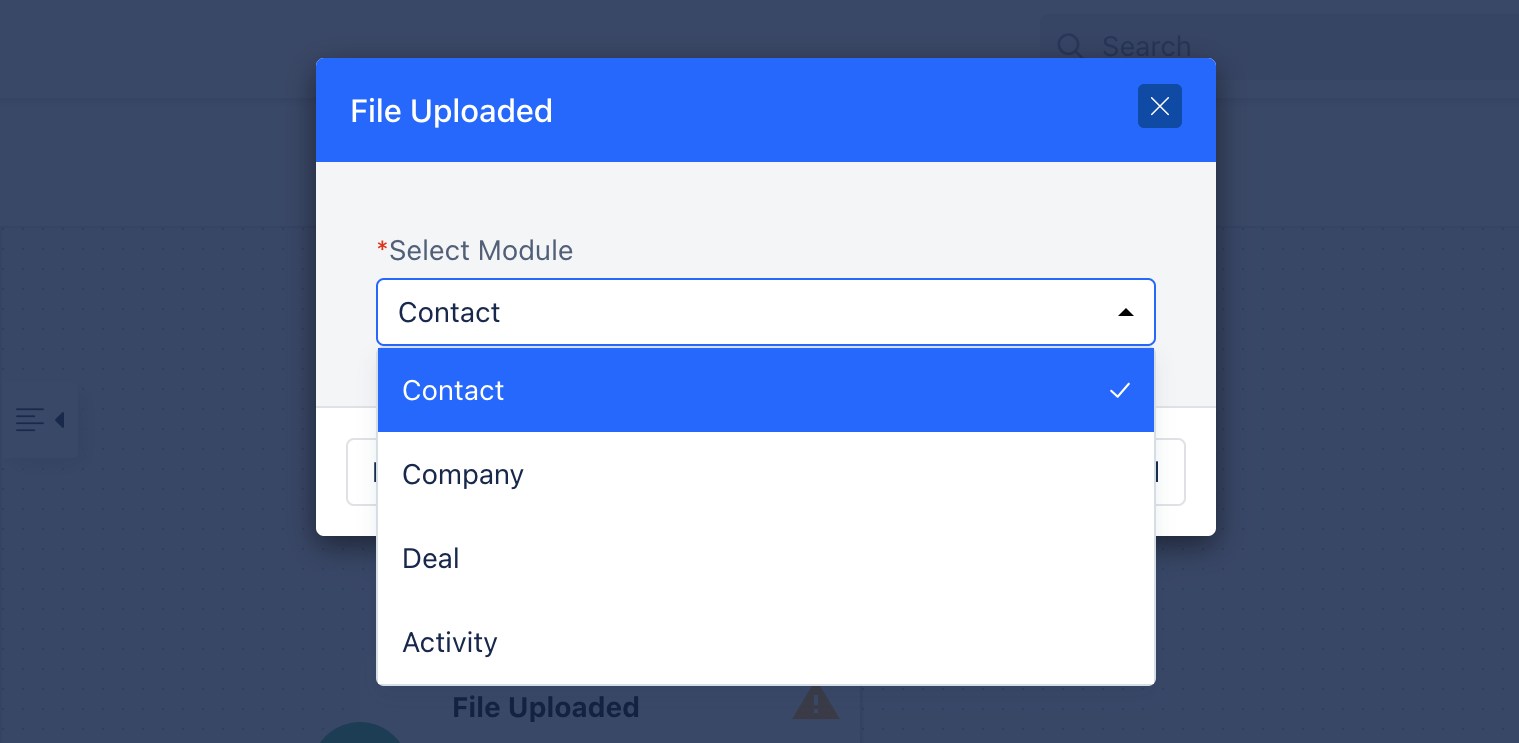 Use Case
Suppose you want your compliance team to verify all the docs associated with contacts. Whenever a new document is uploaded inside the contact record, the compliance team will get a task to verify the newly uploaded doc.