You can update the field of the deal with a specific value using the Deal Field Update action. This will automatically update the value as the automation reaches the action.
To add this Action in your Automation:
Go to the Automation.
Drag and Drop Deal Field Update from the left menu bar under Actions to the canvas.

To configure the Action:
Click on Deal Field Update.

It will ask you to select the deal you want to update. You can select any of the following category of the deal:
The latest open deal.
The one from the automation flow.
All Open deals.
The latest closed deal.
All deals.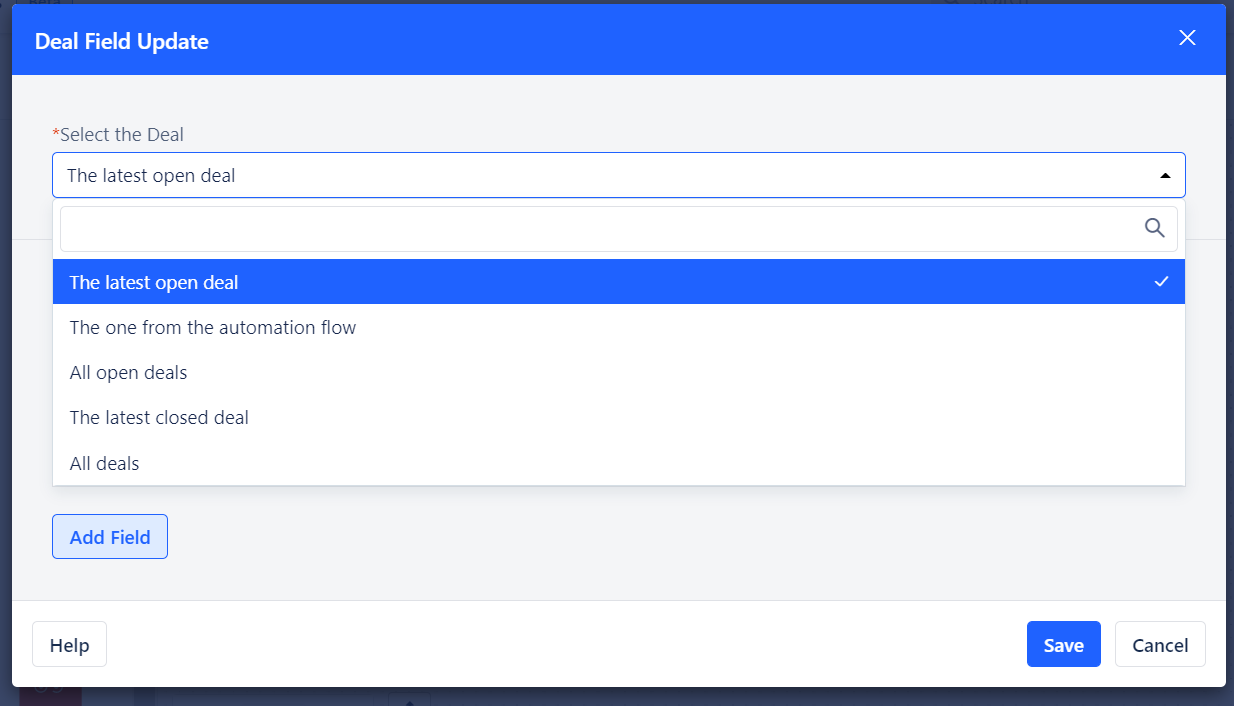 Select the field and it's value that you want to update for the deal.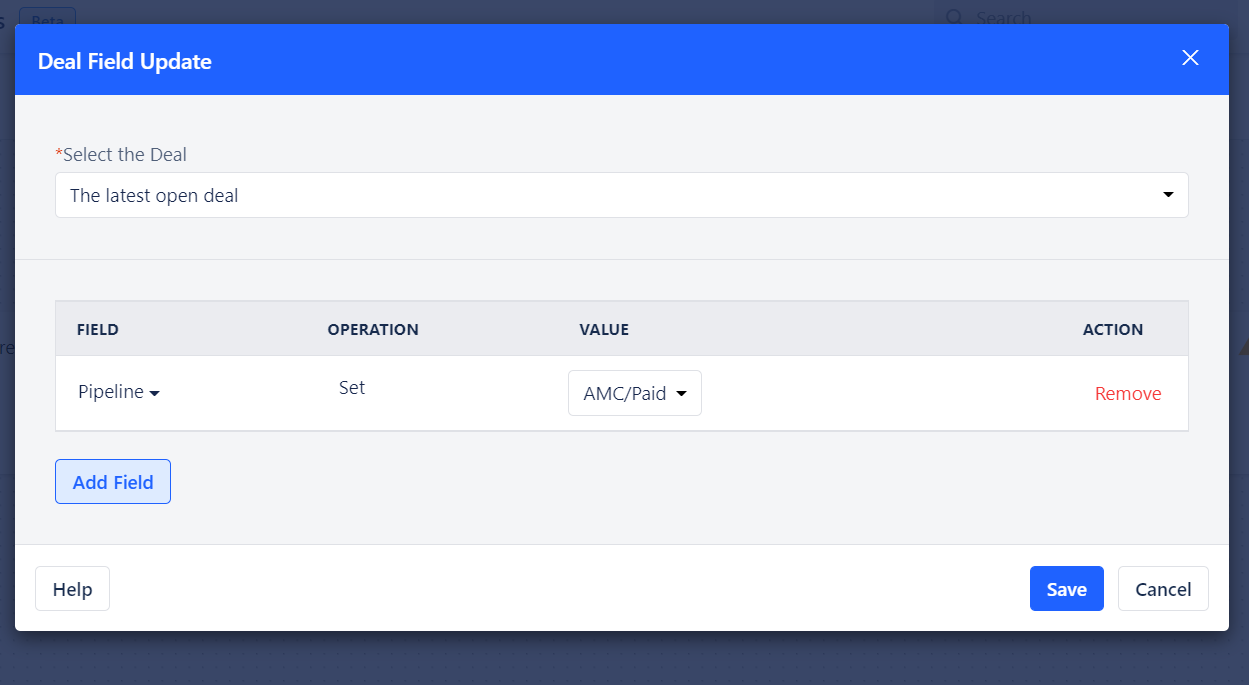 You can add multiple fields by clicking on Add Field button.
Hit Save.