Action
This step removes the contact to a particular list.


How to use Remove from List Action?
With this action step, you can automate the un-enrollment of your contacts from specific lists when the required conditions meet.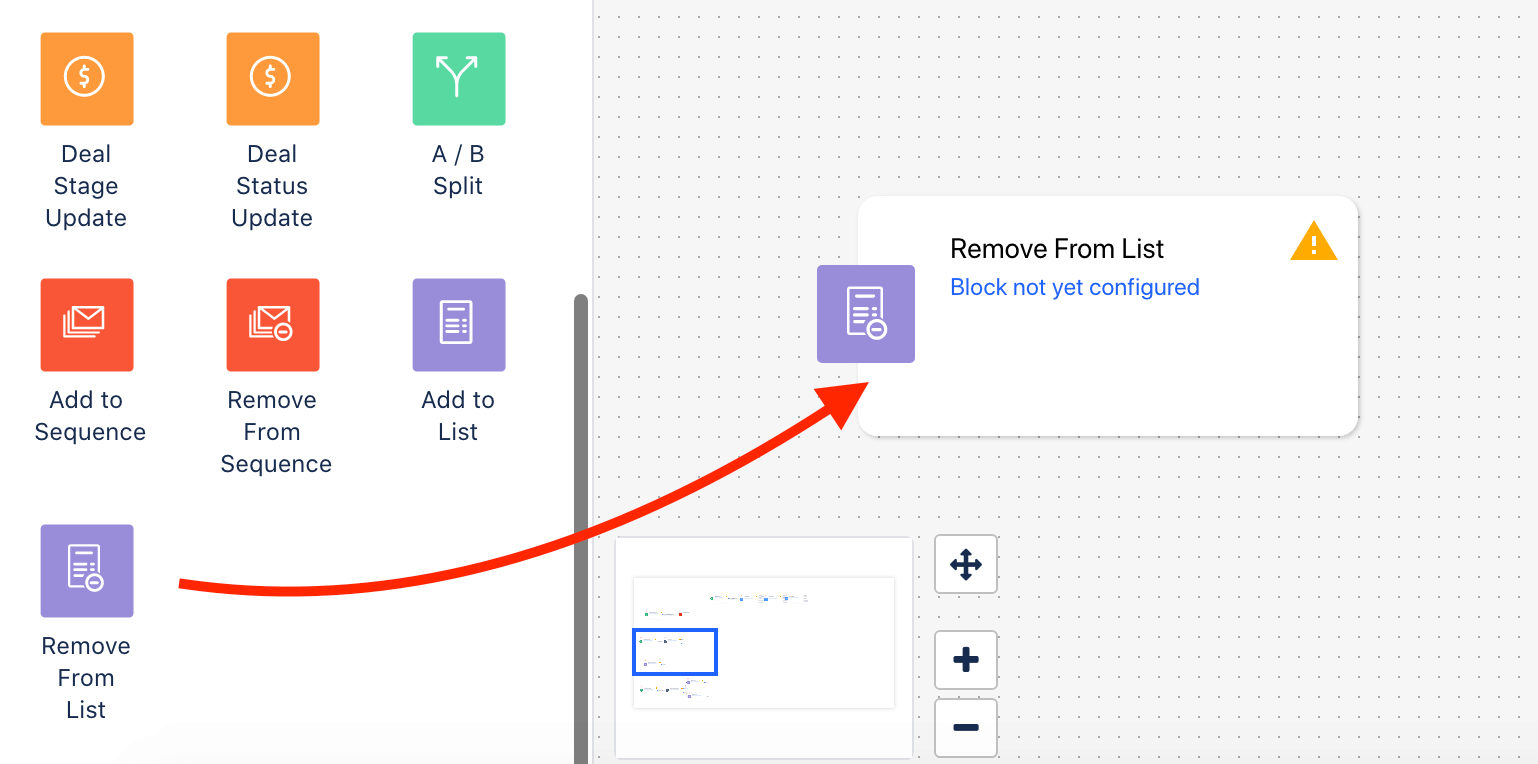 Once added to the canvas and upon clicking the action step; you can choose the list from which the contact should be removed.
Use Case

Suppose a customer is canceling the subscription purchased from you. Immediately you do not want to send him emails related to product usage or new updates.
You can create an Automation Journey, which will remove the customer from the list of active customers and then put them into the list of lost customers. The customer success team can use this list to collect detailed feedback or create an automation journey to send some notifications or retarget the customer after few months to revive them.