Cloning and editing a journey is very useful when building a journey with a few tweaks or business conditions. This way, you can reuse most configurations and actions without spending time setting everything from scratch.


To clone a journey, please follow these steps:

Goto Salesmate >> Automations
Find your Automation
Click on Actions button
Choose Clone
A new Automation Journey will be created
Please make the required changes by changing conditions or actions
Hit Publish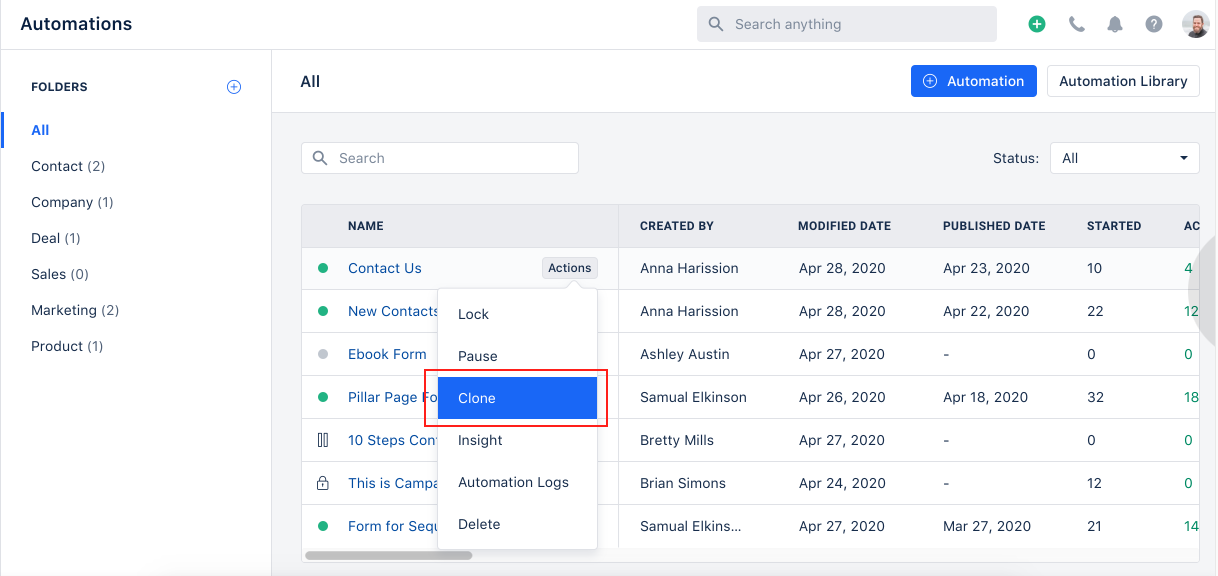 Note: Cloning a journey will not auto-enroll any of the records of the old journey.