For Salesmate Privacy and user protection is of utmost importance and is being prioritized overall.
Hence, Salesmate gives users an option for blocking Numbers that are unwanted or SPAM calls.
While all Salesmate phone numbers go through a rapid testing process before they're made available for purchase to our esteemed customers, some SPAM or unwanted calls may continue to reach your purchased numbers.
To overcome this challenge Salesmate offers an option to prevent these calls from becoming a problem.
Please follow the below steps to Block Numbers in Salesmate:
Navigate to Profile Icon on the top right.
Click on Setup.
Head over to App & Add-Ons
Click on Voice.
Under Voice, Click on the Blocked Numbers Tab.
You will find all the previously Blocked Numbers on this screen.
To Block, Numbers click on Add Number.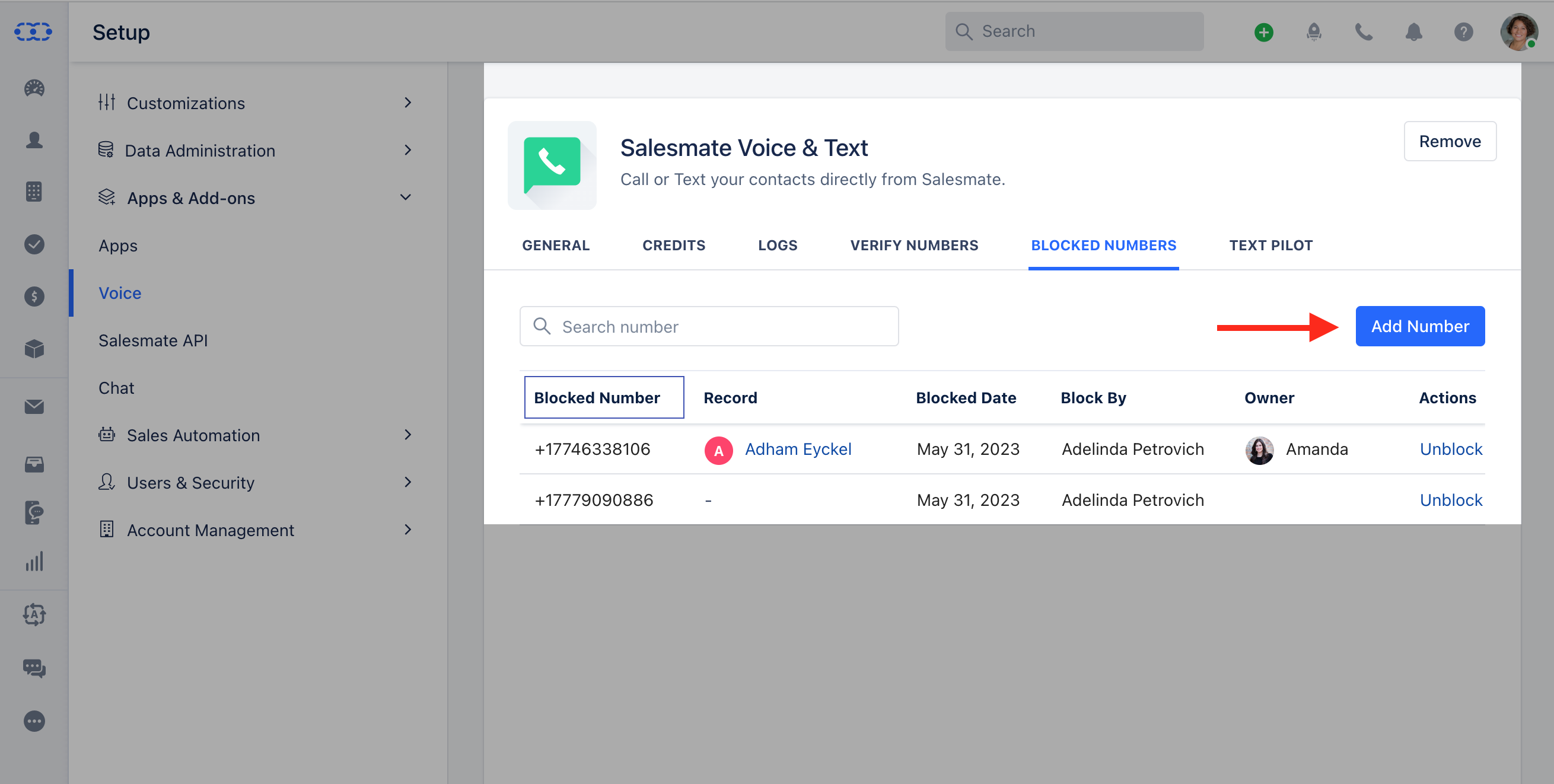 Add the number that you would like to block.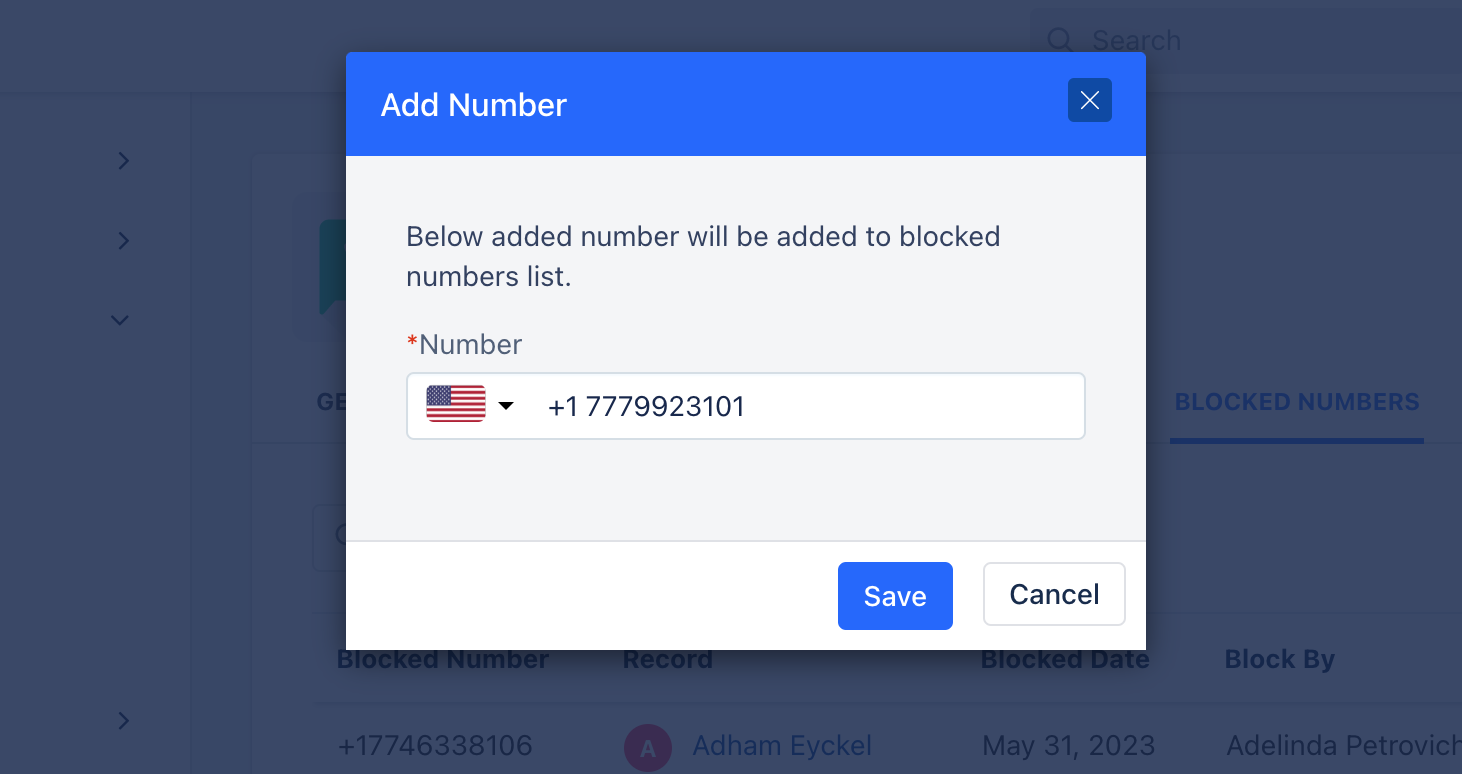 Manually Type in the Number you would like to Block.
Click on Save.
Once saved, You can find the Number in the Block List.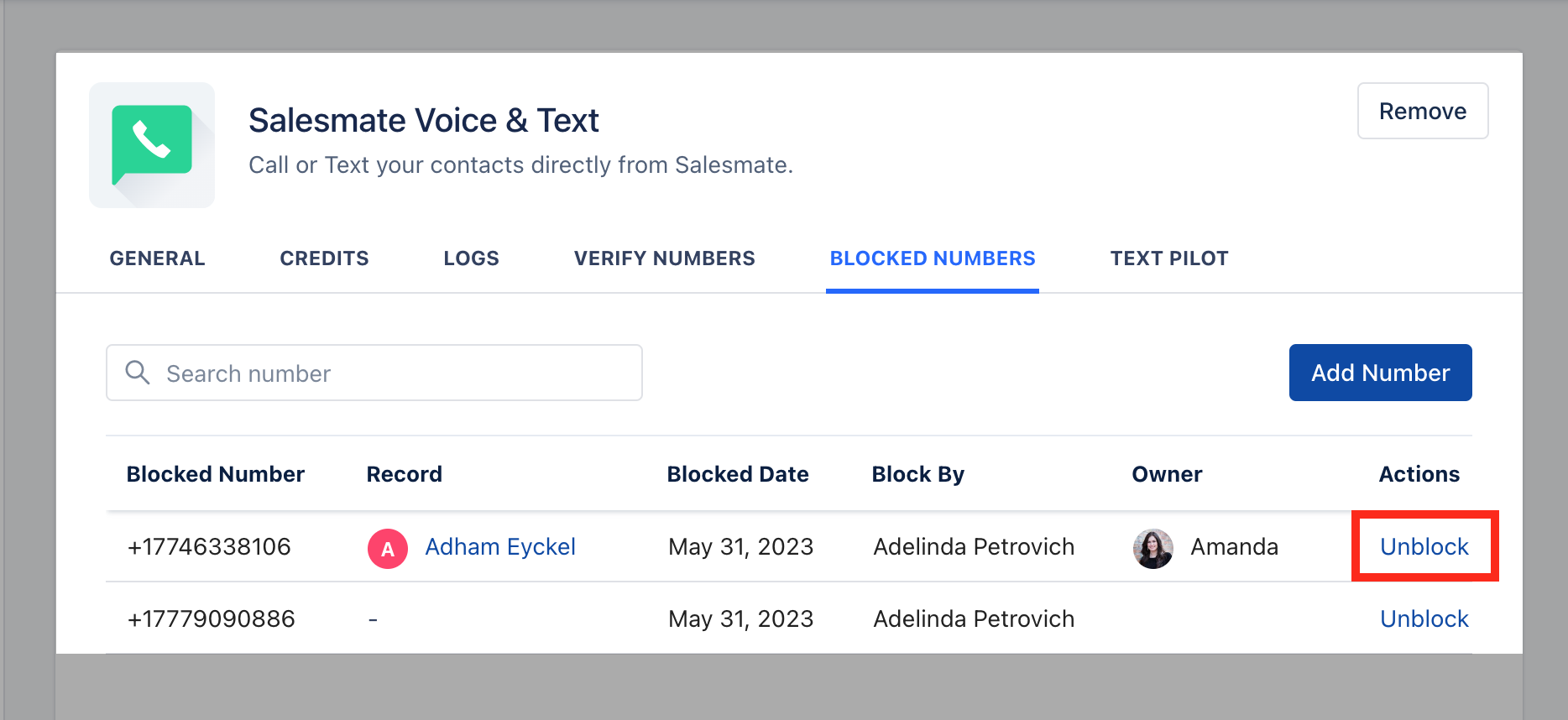 In case you have blocked a number mistakenly, don't worry you can always unblock the number.
To Unblock the Number you can hit the Unblock Button available under the Actions against each Number.
You can also Block Numbers from the Call Icon above on the header section:
Click on Call Icon in the header section.
Go to Pending, Recent, Missed, or VM's Tab.
Click on the Three Dots Action Menu available against each Number.
Select the Block this Number option.