Note:
A user will require "Manage List" rights to delete a List.
Learn More
To delete a list please follow the below steps:
Navigate to Profile Icon on top right corner.
Go to Setup
Head over to Lists under Sales Automation.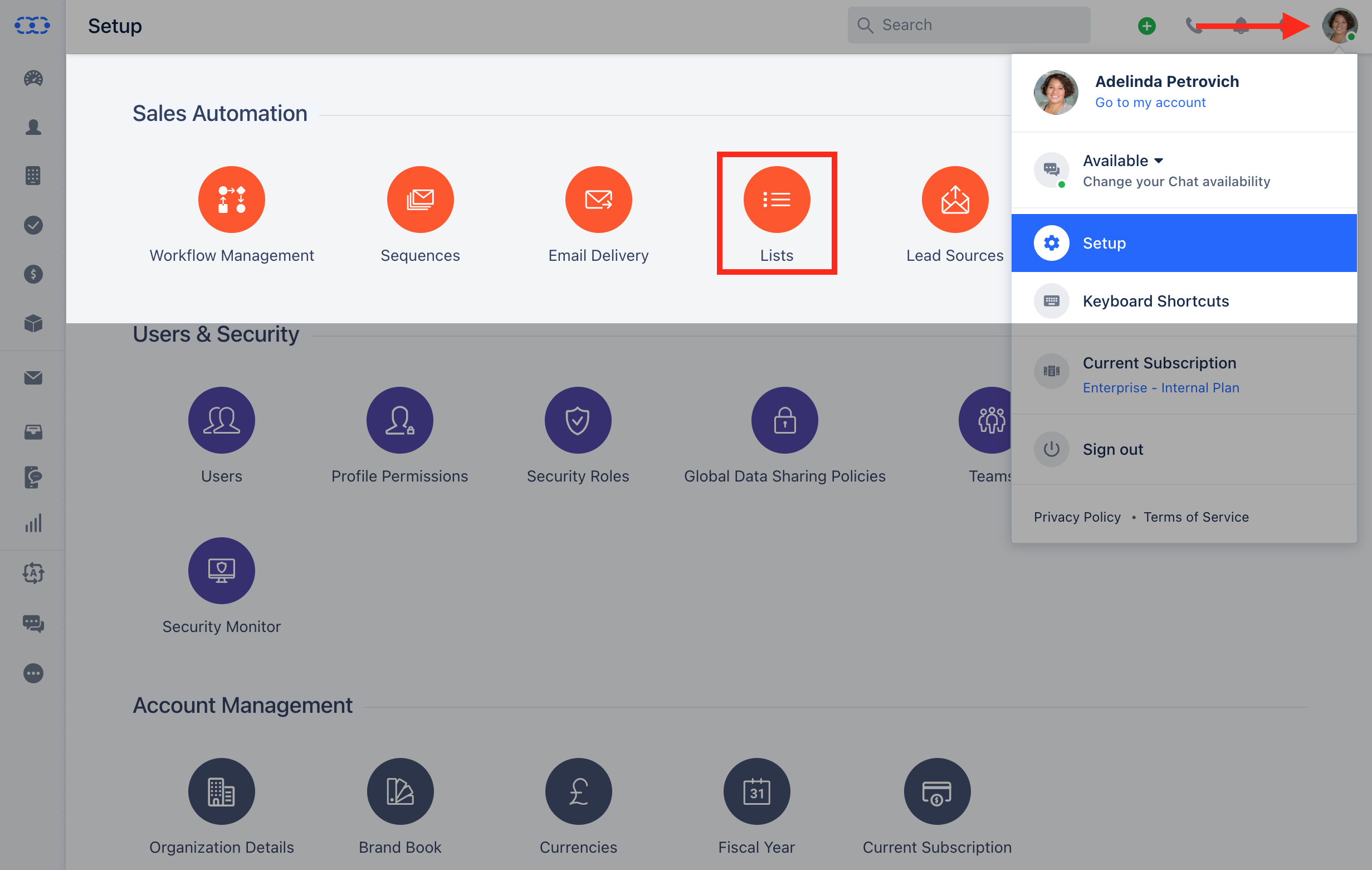 Here, click on the Actions button on the specific List name by hovering on its name and click on Delete.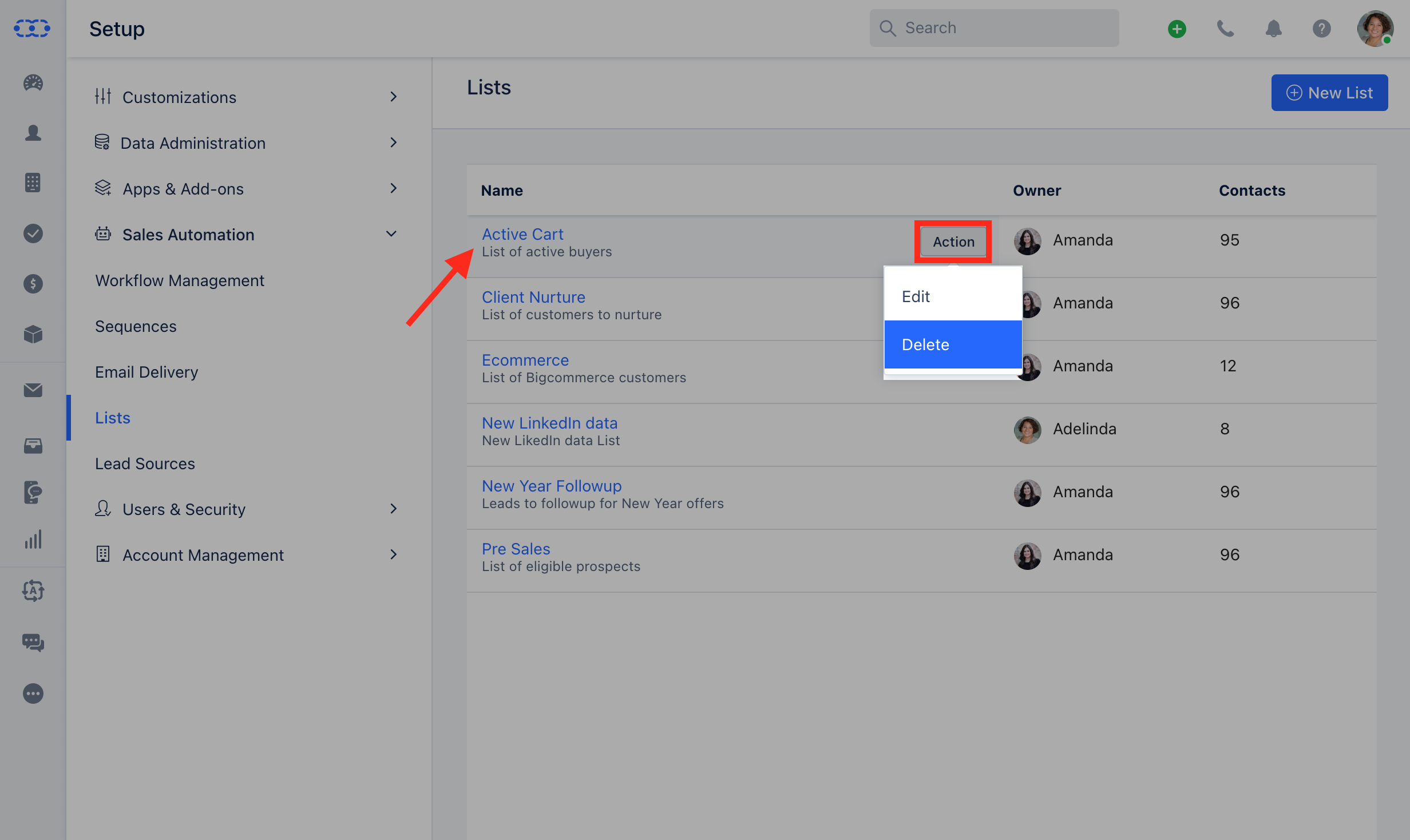 Now, it will ask for confirmation to delete a list.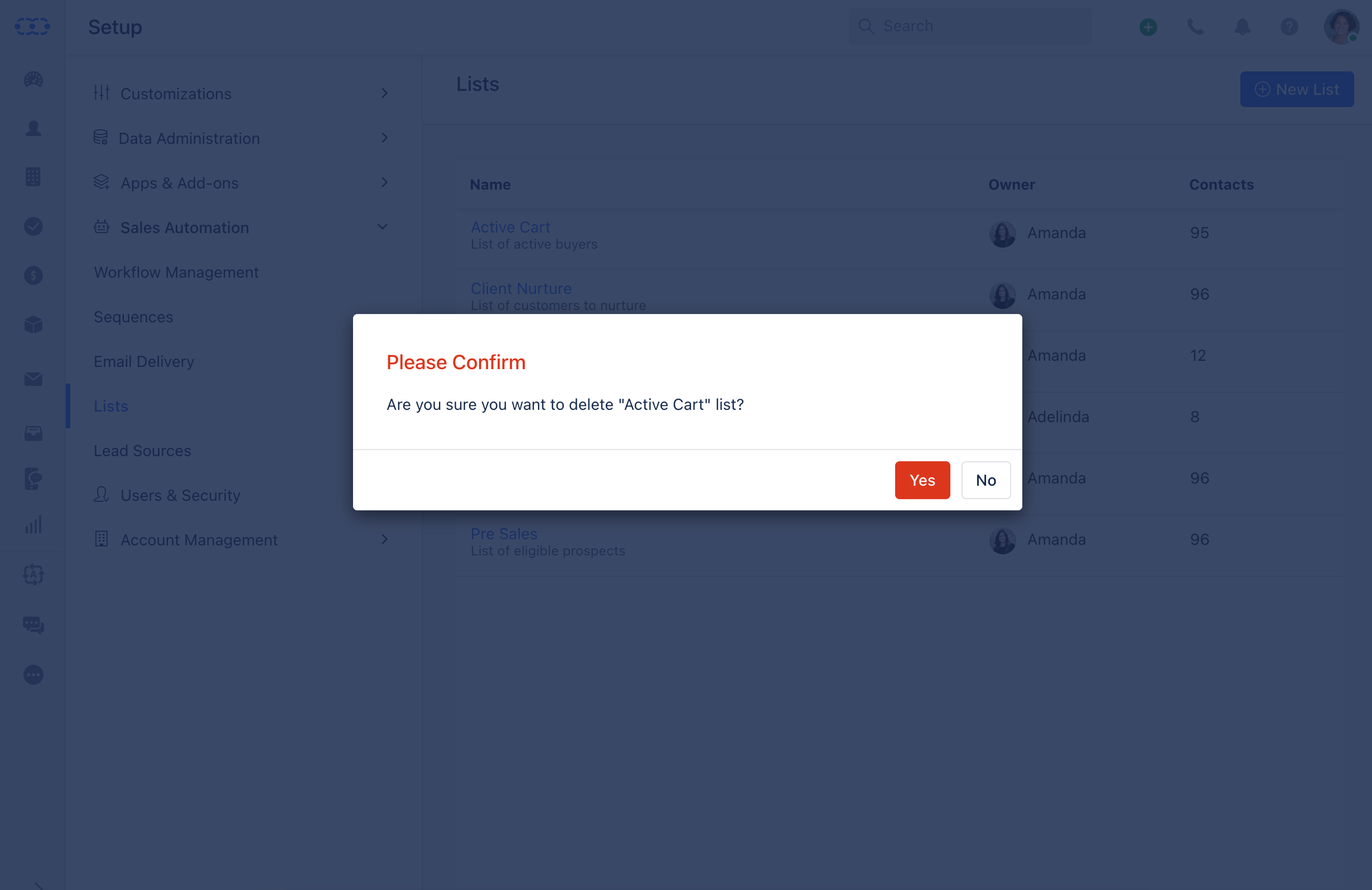 Note: No of the contacts from that list will be deleted. The contacts will be auto-removed from the list.