What is a Default Pipeline?
The default pipeline is the one that most sales reps in the team utilize the most. By default system's pipeline is considered as the default pipeline If the pipeline is not yet selected.
Note: This setting is applicable at User-level and not the Account level.
To set your Default Pipeline please follow the below steps:
Navigate to the Deal module.
Click on the Actions dropdown button and choose the Set Your Default Pipeline option.
A popup window will appear.
Select the pipeline you want to set as default from the dropdown and hit Save.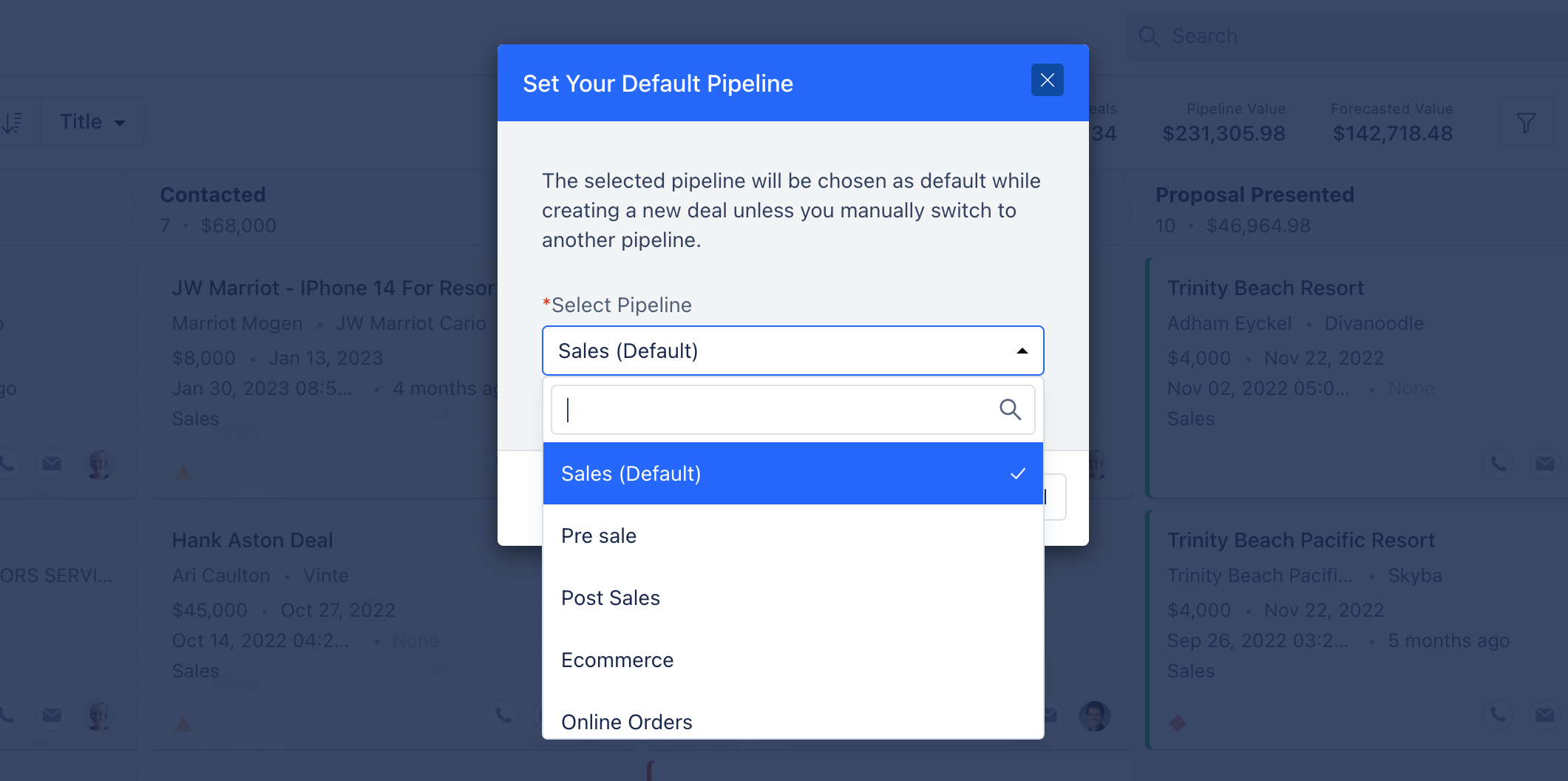 A success message would appear, stating "Updated Successfully".