To export the records from Salesmate, click on profile icon>> Hit on Setup >> Data Administration>>Export Data.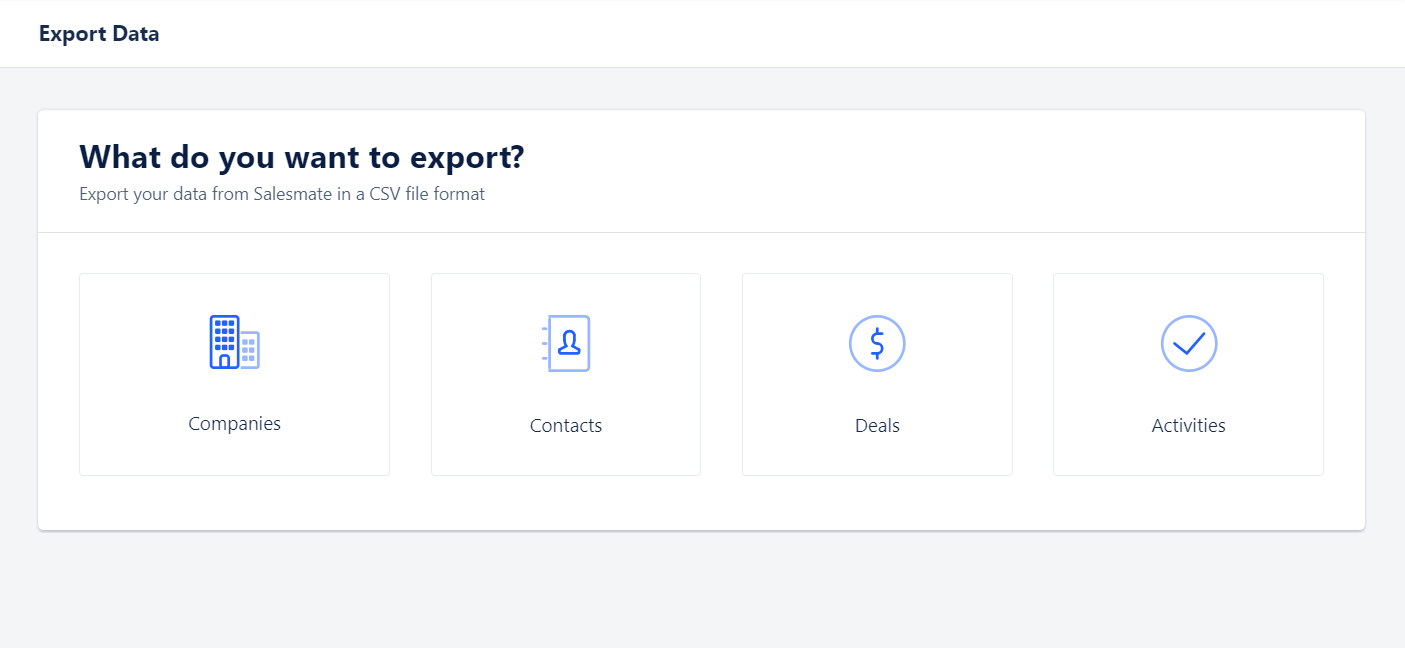 Download the exported Zip Folder >> Go to the download folder, Right Click and click on Extract All.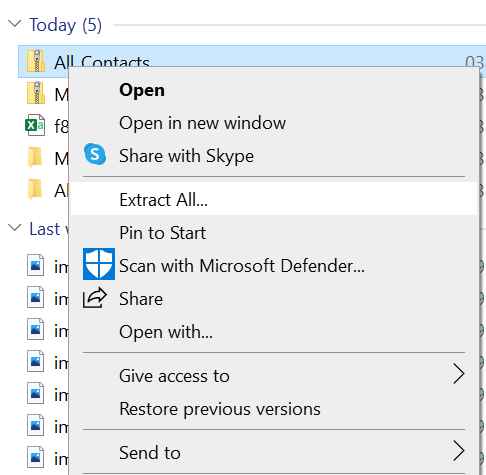 Now right click on the excel file, click on Open With, select Notepad.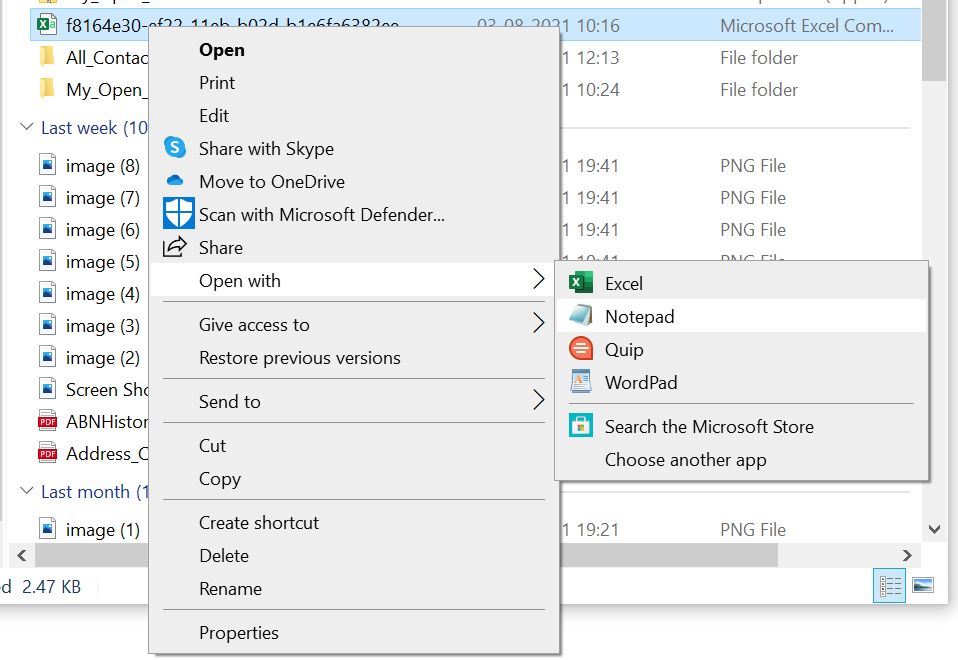 In Notepad, click on File on top left >> Save As.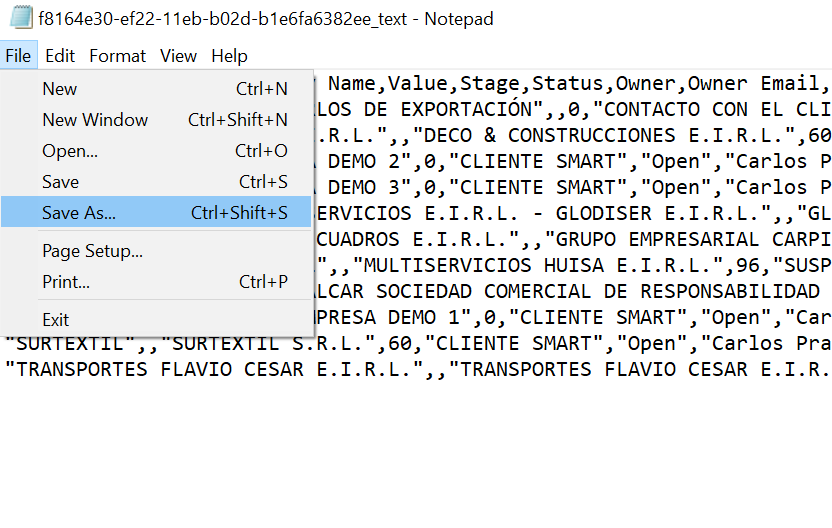 In File name, add .csv extension and select ANSI in encoding.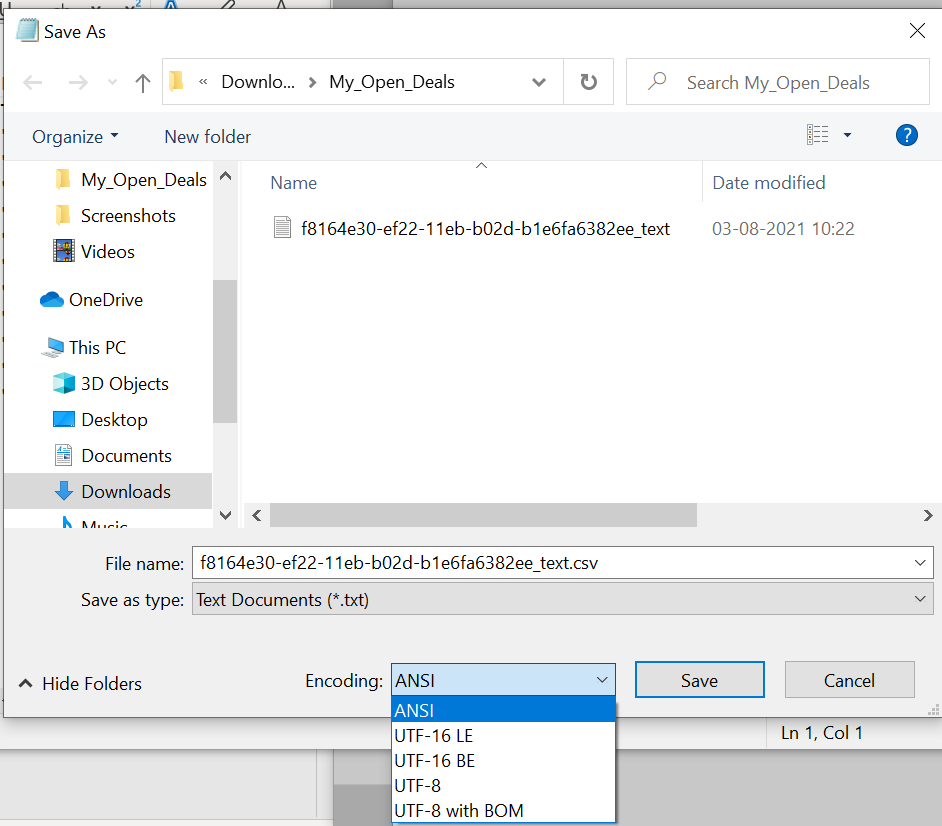 Save the file, Now go to the same file in the folder and open it with Excel.