Trigger Point
Once an Event is triggered, it flows through the stages of the Automation Journey. An event is a specified activity performed by a user on the website.
For example, user sign-up, click a particular link, fill-up a form etc. You will need to create these events since these are not pre-created in the Salesmate automation.
How to use "Event" Trigger?
Let's drag-drop the Event

trigger step on the journey's canvas.

Click on the step to select the event. Also, if you want to further set the attributes then you can enable the toggle button and configure it.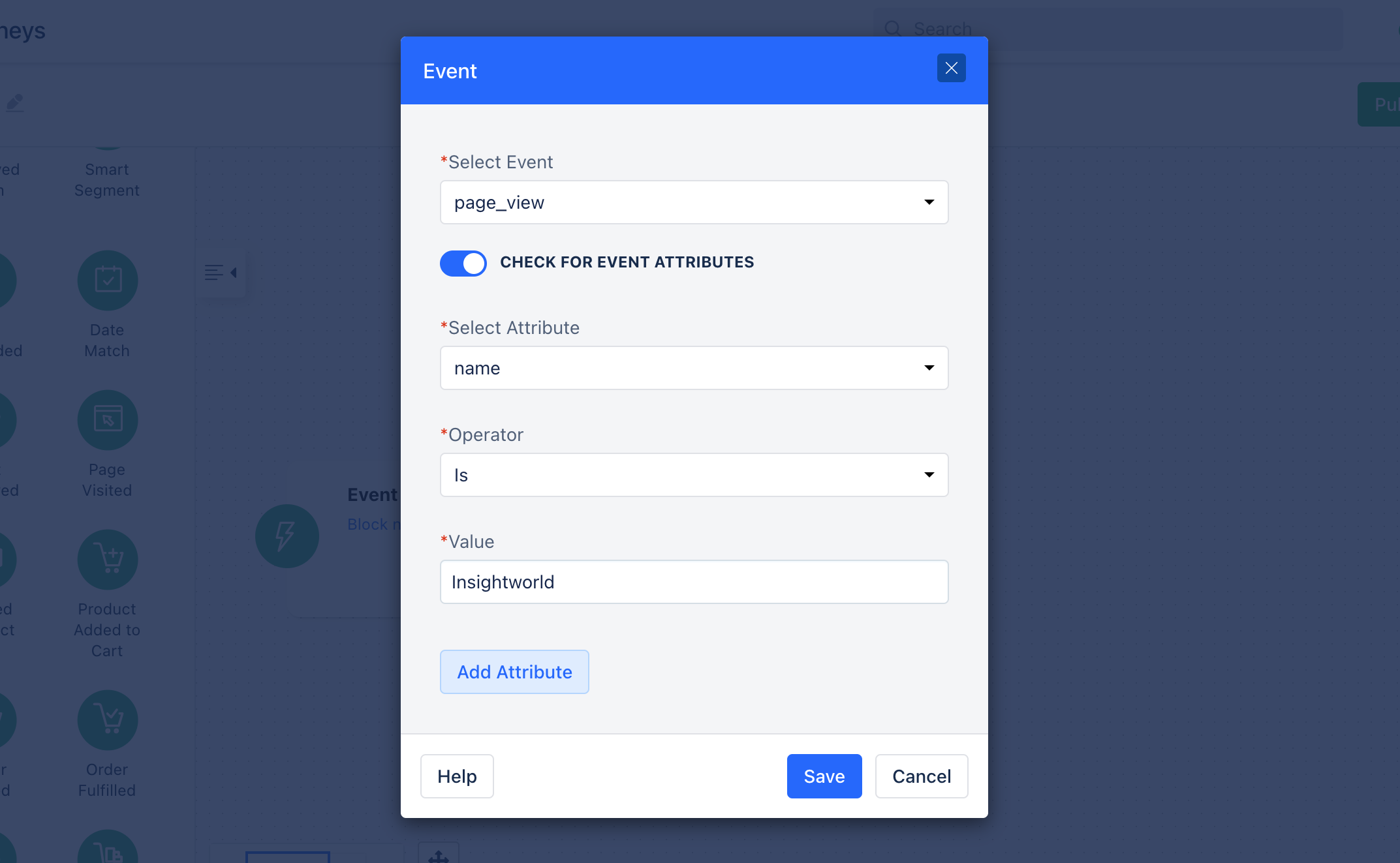 NOTE : You can review the below article and set up an event which you can track in Salesmate and also based on which further stages of the Automation Journey can be executed.

https://support.salesmate.io/hc/en-us/articles/360062373471-Messenger-JS-API-Methods
Use Case
We have configured a journey wherein if a particular page of "pricing" is viewed on the website then an email should be sent to the contact with pricing details.