Action
This action increases or decreases the contact score.

Salesmate score is a great way to measure the level of engagement of your customer with you. With this, you can focus on the hot leads having the highest score.

How to use "Change Score" Action?
Let's drag-drop the "Change Score" action step on the journey's canvas.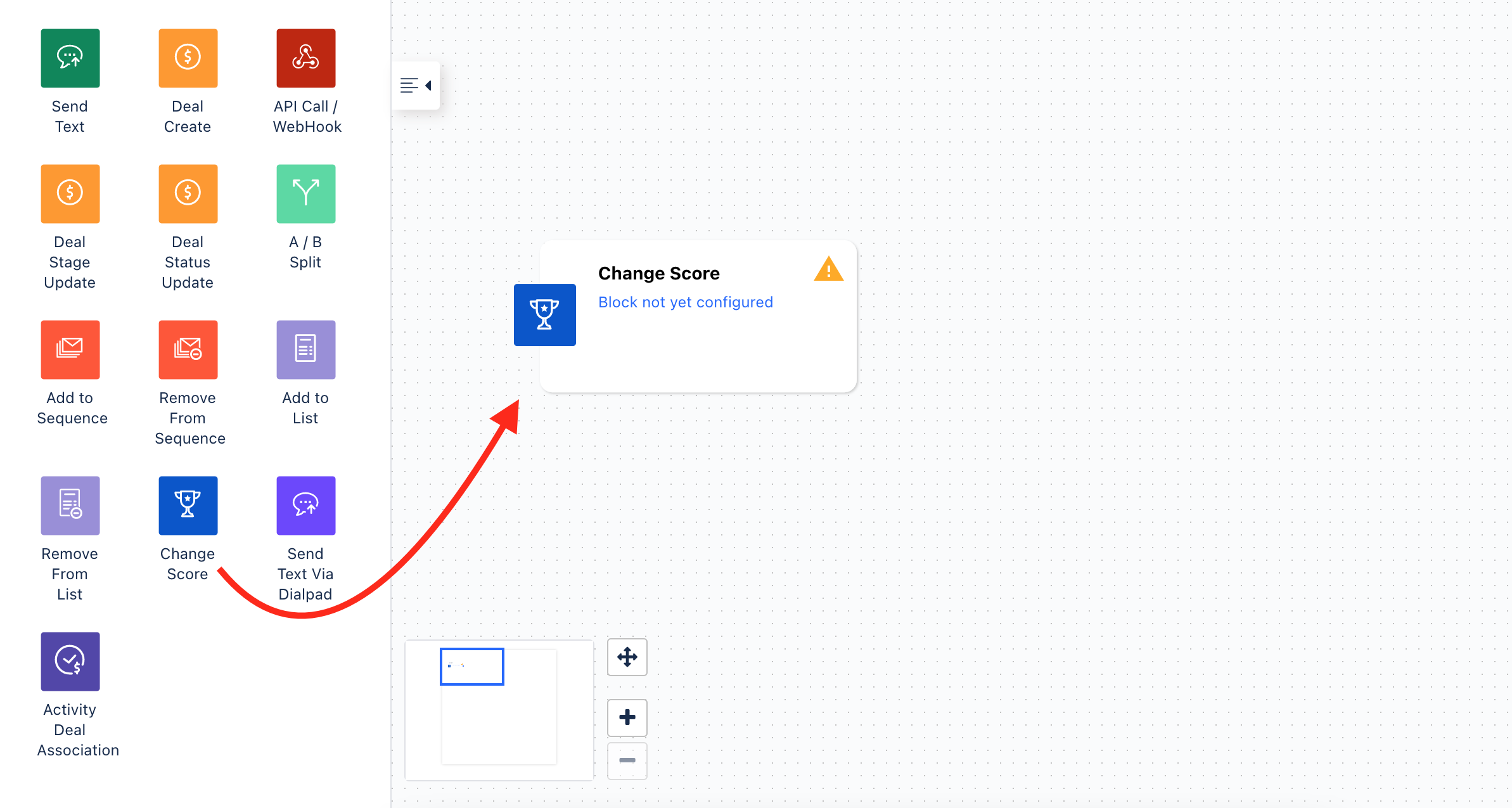 To configure the action, click on it and the pop up window with show the following options.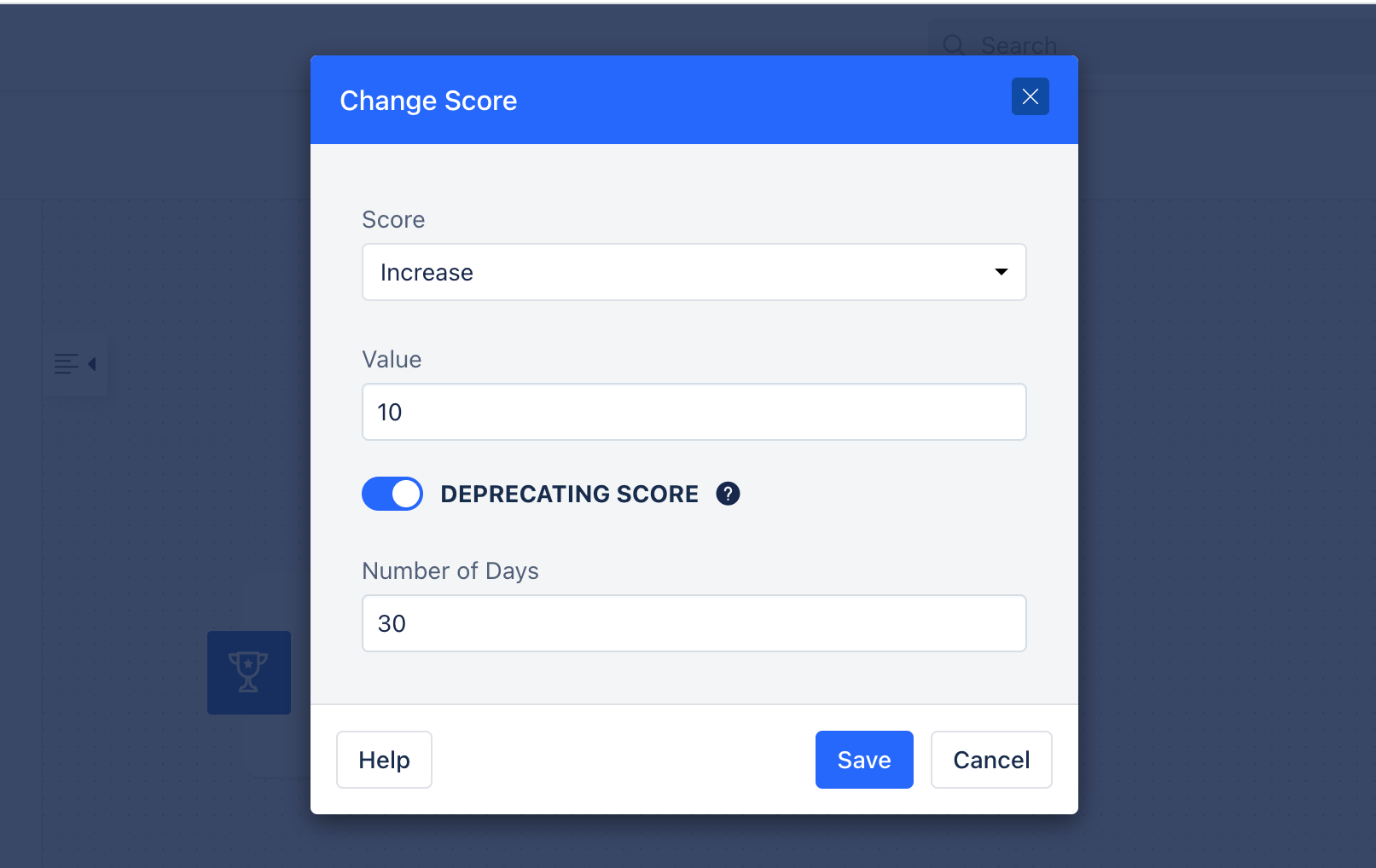 Score : Decide whether the previous action was a positive or negative one; based on that, you can increase or decrease the score.
Value : Choose the score value.
Deprecating Score: Enable this option while scoring your contacts based on activities (e.g., email, call, page views) that don't define a contact's interest after a while. E.g., a six-month-old email from a contact or page view will not define it's hotness to purchase your services or products.
Use Cases
Increase score when someone clicks a specific link from the email
Scoring the leads who interact with our emails can give us a better idea about their interest in our products and services. E.g., If a lead has clicked on the pricing page link from the welcome email, they are probably more serious in evaluating our product.
Here we increase their score by 5 points with a depreciating duration of 30 days. As if someone has visited a pricing page before 30 days might not as hot lead as someone has just visited the page.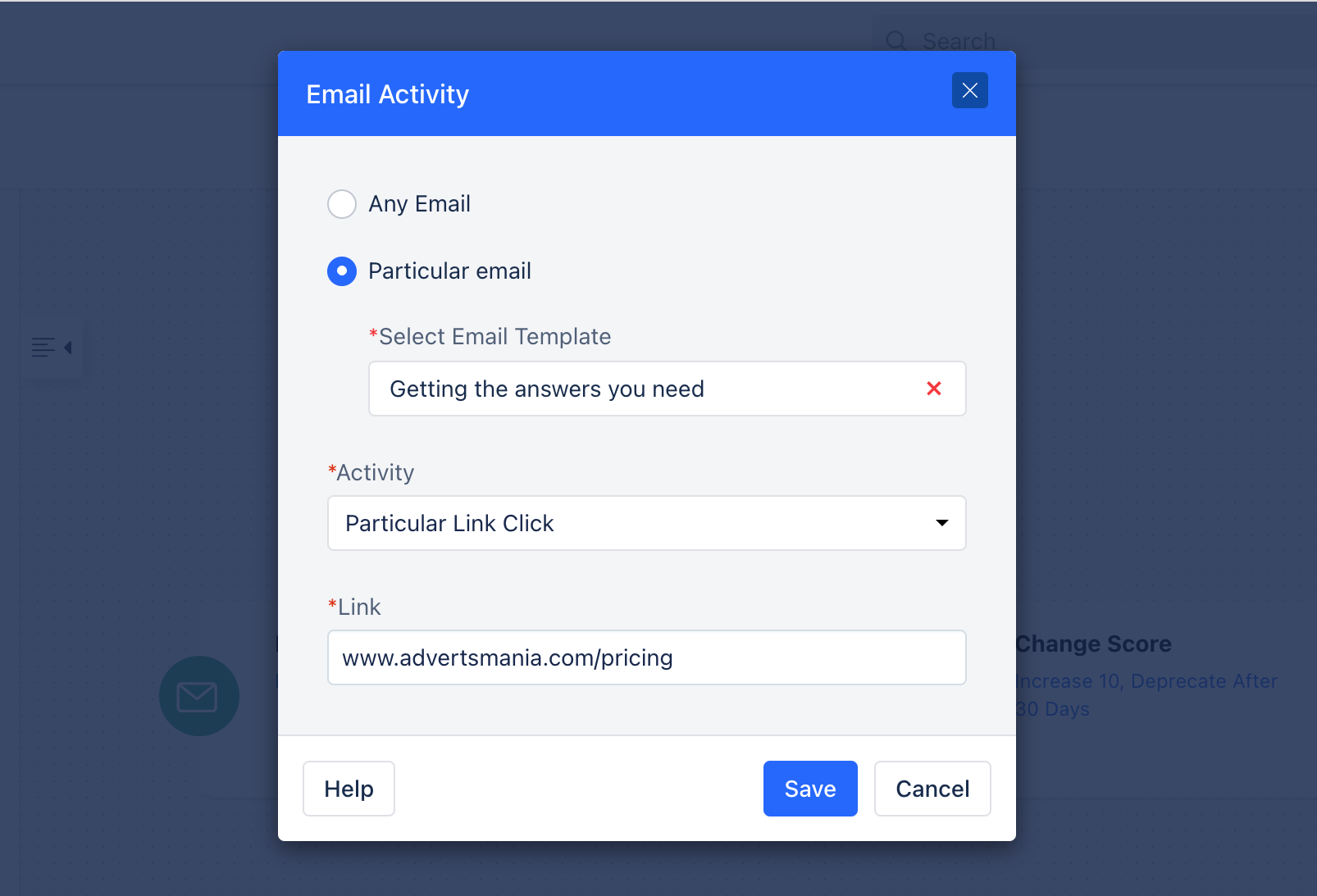 Increase score when someone downloads an ebook
Start the automation journey when a contact downloads an ebook. So we can configure a push event to Salesmate whenever an ebook gets downloaded from the website. This way, we can score contacts based on their interaction with the site.

Decrease score when someone unsubscribes from your emails
Lead nurturing campaigns are an excellent way to educate your customer about your services and product via a sequence of emails. But if someone unsubscribes from your campaign, then they are probably less interested in your offerings. Over here, we decrease the lead score by 10 points when they unsubscribe from emails.