Install the chrome extension for google voice from the link provided - Click Here
Click on Add to Chrome button to add the extension to your chrome browser.

Further, click on Add extension to confirm the installation.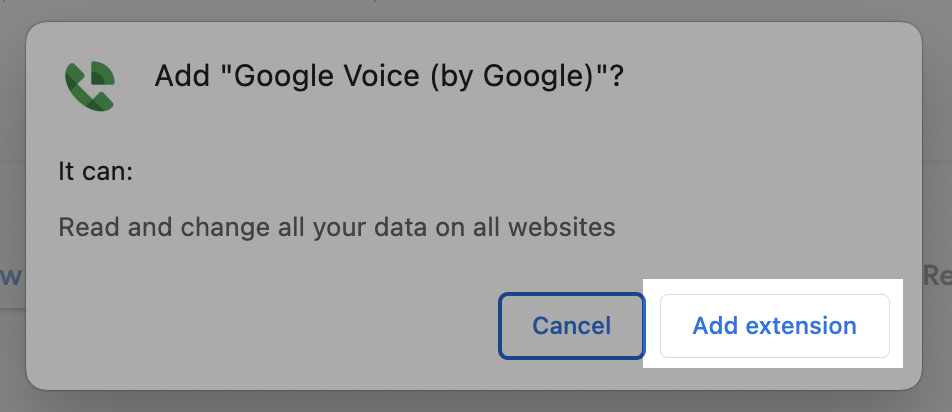 Once done you will receive a success message saying "Google Voice has been added to Chrome".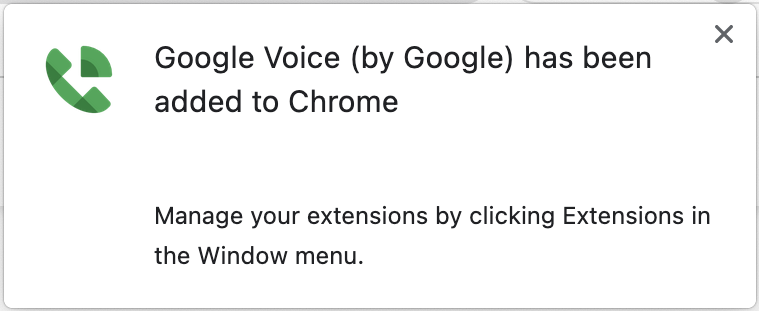 Finally, after adding the extension, you will be able to click on the Green phone icon and make the calls using Google voice.

Note: Calls are not logged inside salesmate while using the extension.