Users will now be able to customize the landing page of the meeting scheduler to express themselves better to their clients.
Here's how you can do it
Navigate to the meeting scheduler page by choosing the three dots on your left navigation panel >> Meeting Scheduler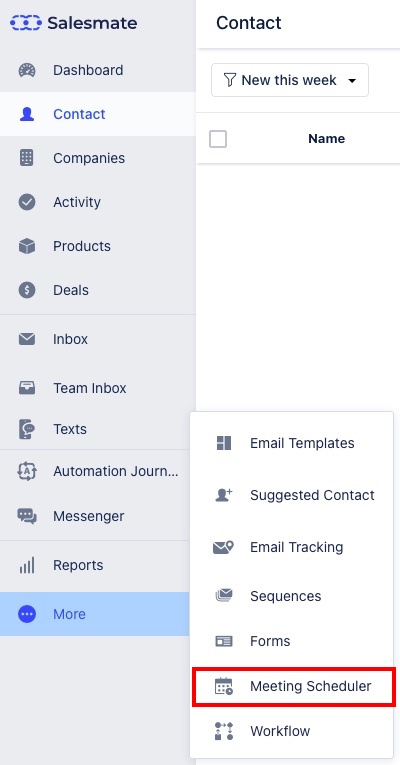 Further, click on Actions on the page and select Customize Greetings.

A pop-up box would open up allowing the user to customize the title, description, and the alignment of the custom welcome message.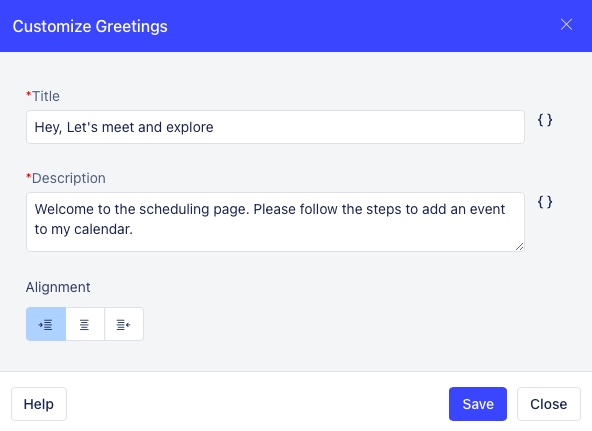 The users would also be able to insert the attributes related to the owner and organization fields in order to dynamically populate the values on your landing page.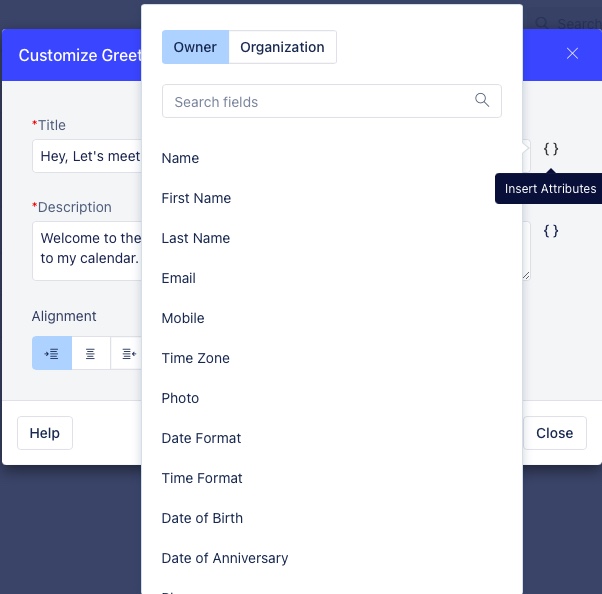 Save the changes by clicking on the save button to further update the scheduler.