Trigger Point
Starts the automation when a record's date and time field matches to the defined condition.
How to use the "Date and Time" Trigger?
Let's drag-drop the Date and Time trigger step on the journey's canvas.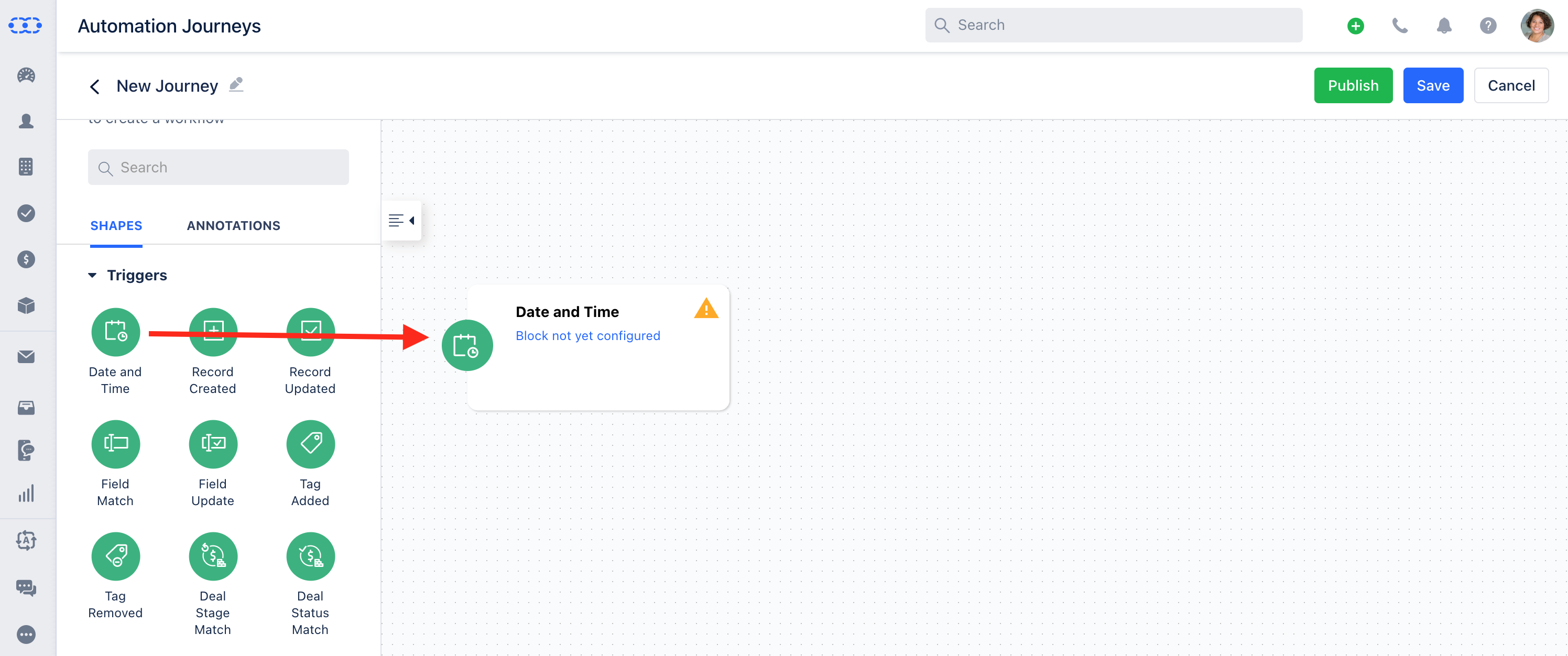 Configure this block and select the Contact view, Date and Time, and Timezone at which the Date and Time trigger should execute the Automation Journey.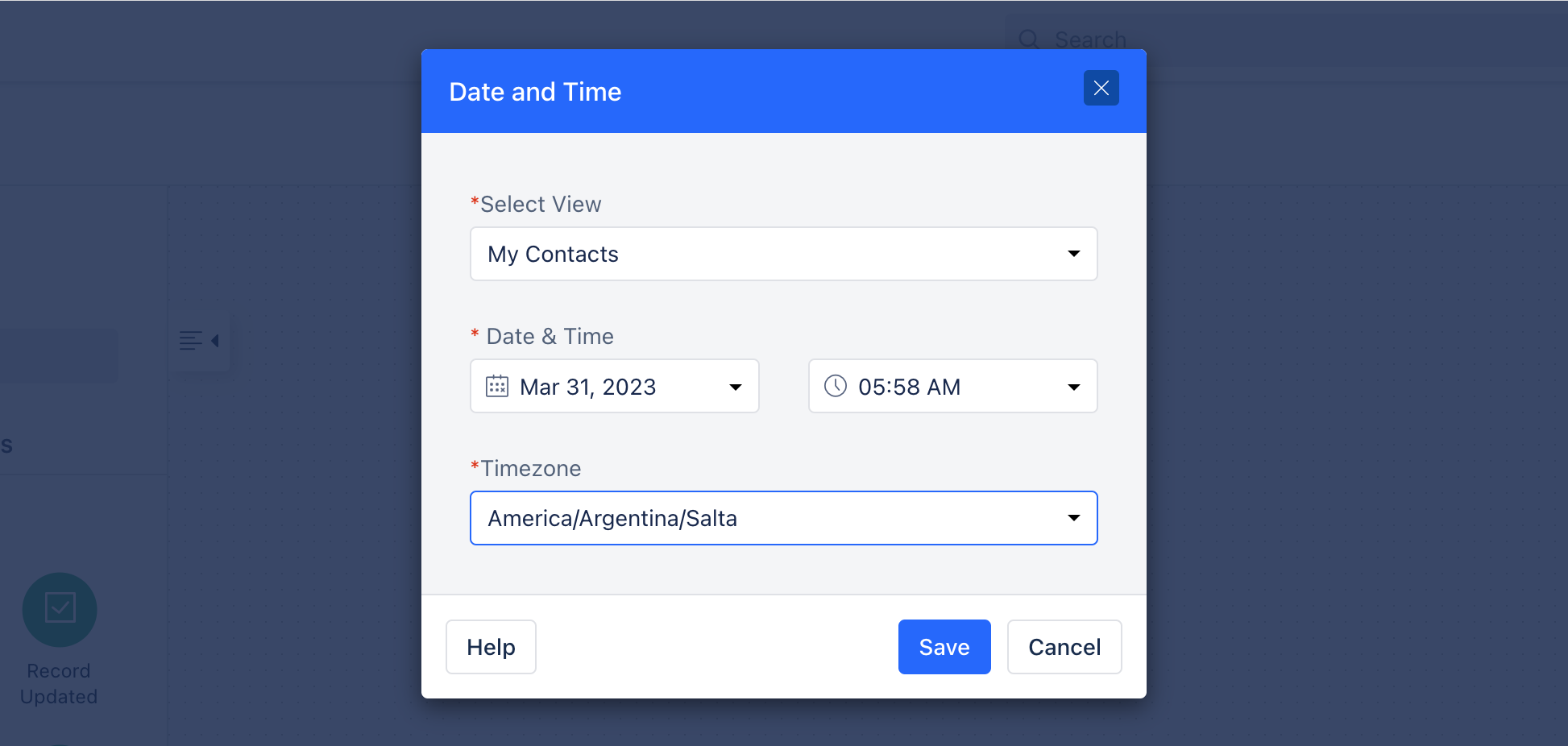 Select View-

This triggers an automation journey for the view created in the Contact module only

Select Date & Time Field

- Select any of the predefined or custom date & time fields to trigger the journey.

Timezone - Select the timezone for the above select time.
NOTE:
You can check the "Use contact's timezone if it's set" to run automation journeys based on customers' timezone and not the timezone which is provided in the setting.
This trigger works only once, if you want to trigger the automation for another date, configure a new Automation Journey with a Date and Time Trigger.
Use Case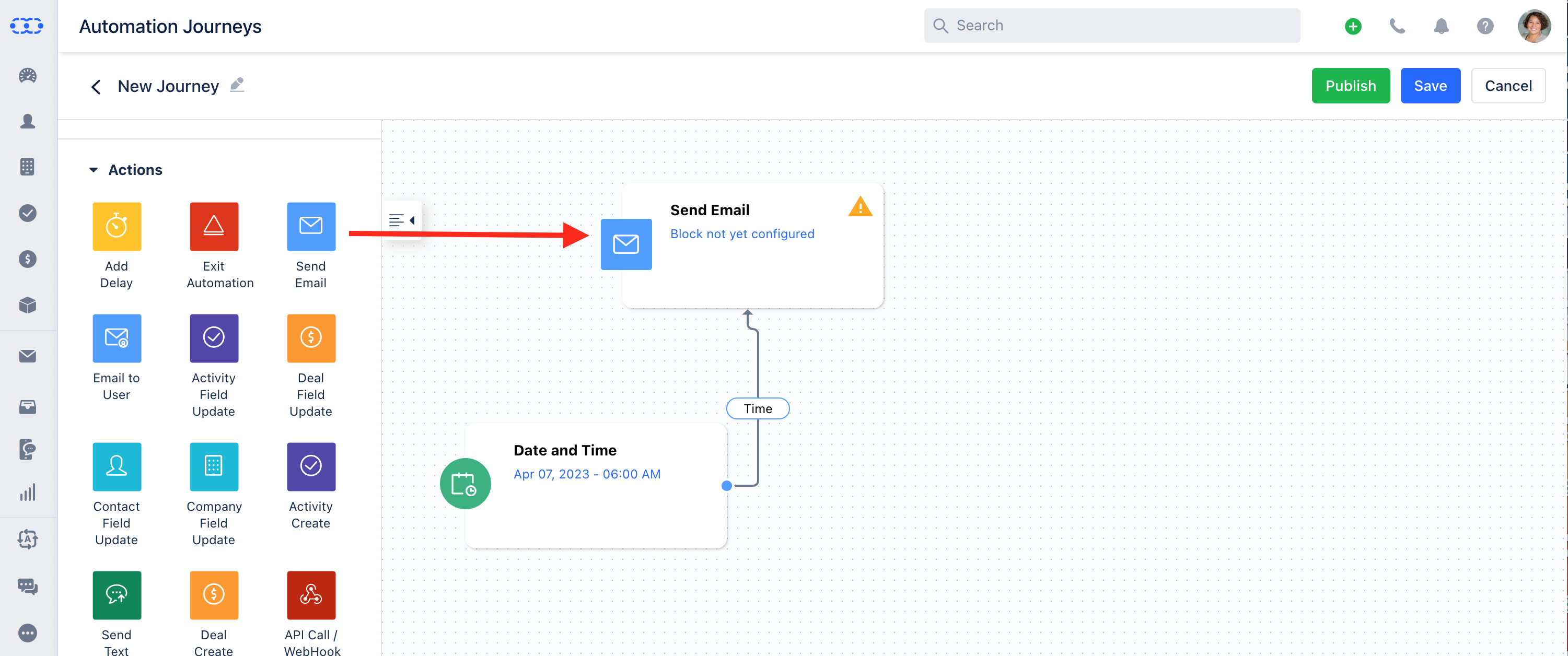 We have configured the journey with the date & time match trigger. Here Salesmate will consider all the Contacts created till Mar 15, 2022 - 12.12 PM and will send an Email to all of them.
To run this Automation, you will have to configure the "Send Email" Action and link it with the Date and Time block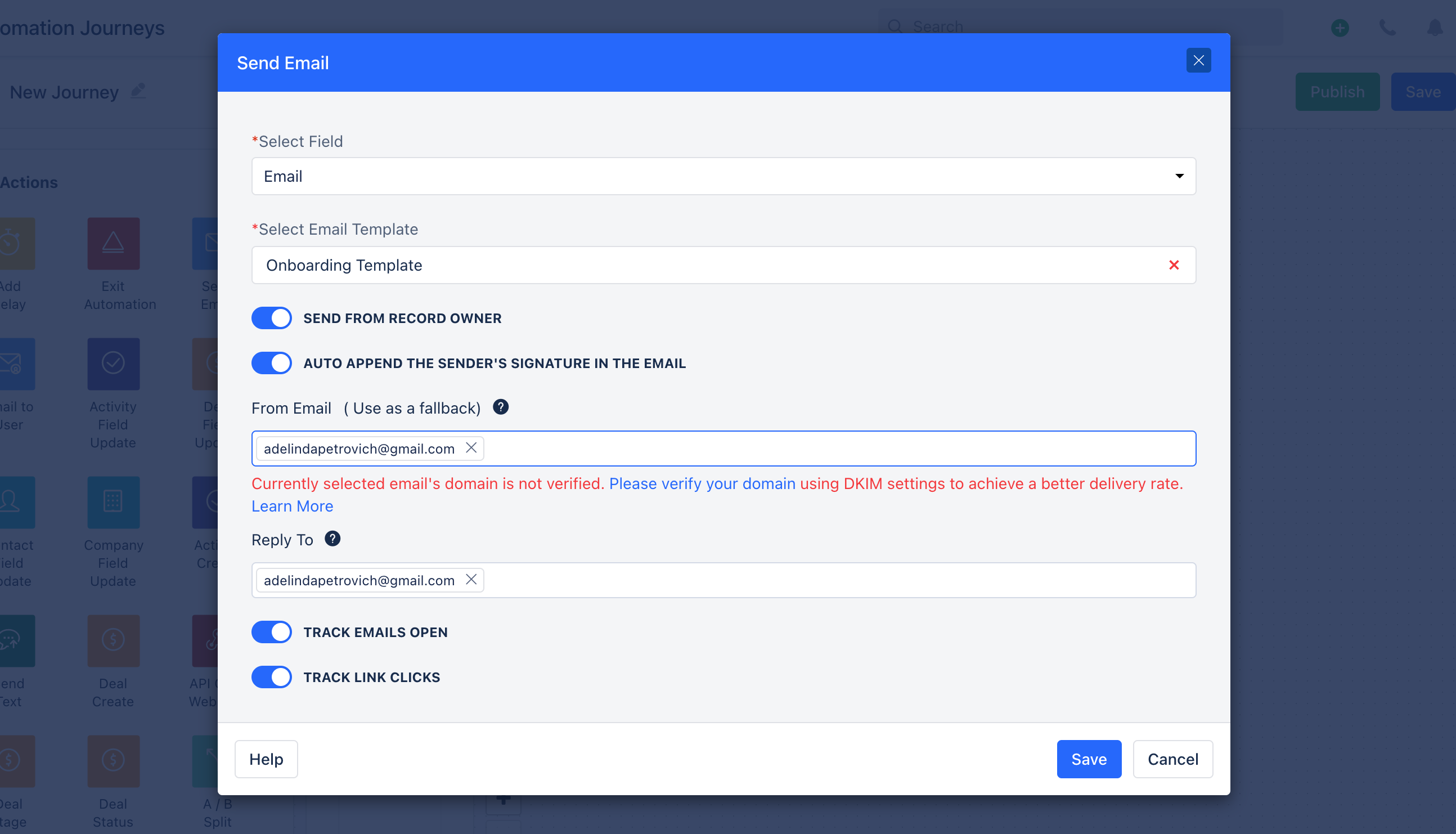 Select Field - Select the Email Field to which you would like to send the Email
Email Template - Select the Email Template
Send from Record Owner - On selection of this, it will allow you to send the emails from the respective Contact Owners' email id
Auto Append the Sender's Signature in the email - It will add the email signature of the sender in the email
From Email - It will be used in case the Contact does not have an Associated Owner
Reply To - It will help you in receiving the email replies to the email address that you set over here rather than the one you send the message from
Track Emails Open - It tracks the email open rate
Track Link Clicks - It tracks the link click rate if the email has any links within it
Once the above settings are saved and linked with each block, the automation is ready to roll, click on Save and Publish it.