If your team is not able to hear the notification sound or sound during the calls or they go directly to missed calls. Please follow the below steps:
In Chrome?
While you are accessing Salesmate,
Click on the padlock icon in the address bar,
Go to 'Site settings'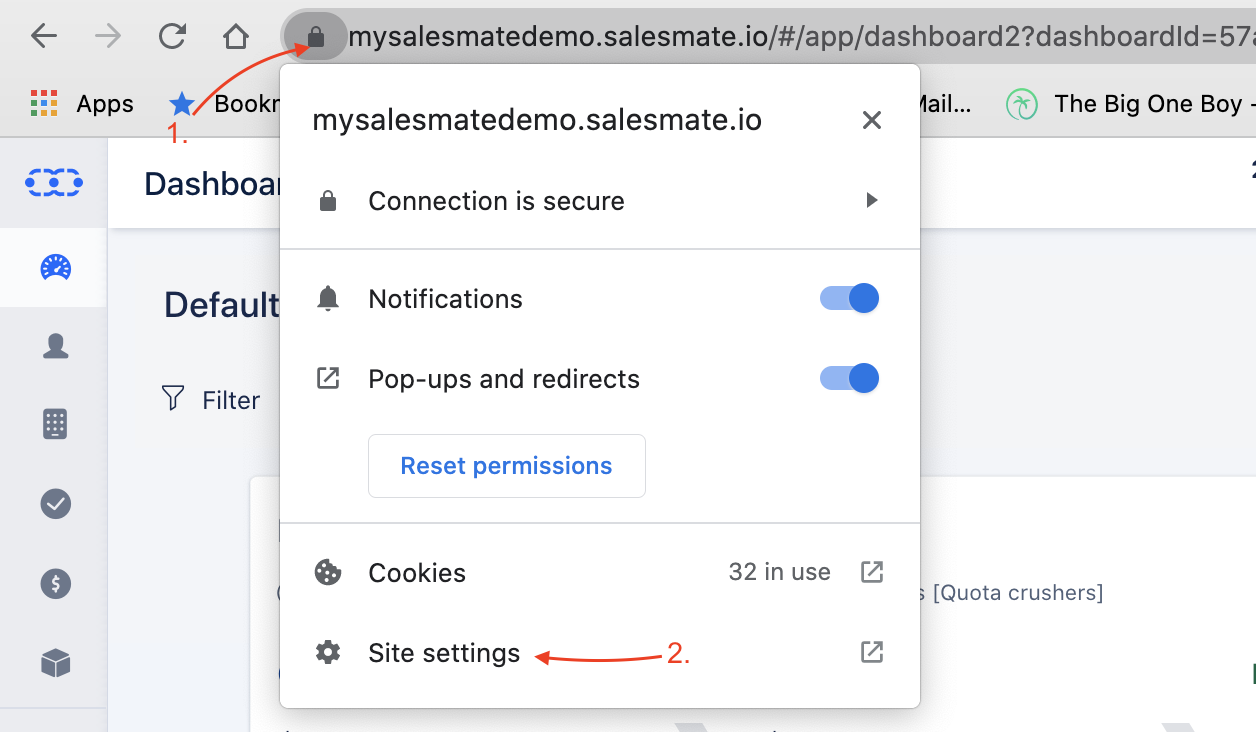 Then, ensure 'Sound' is set to 'Allow':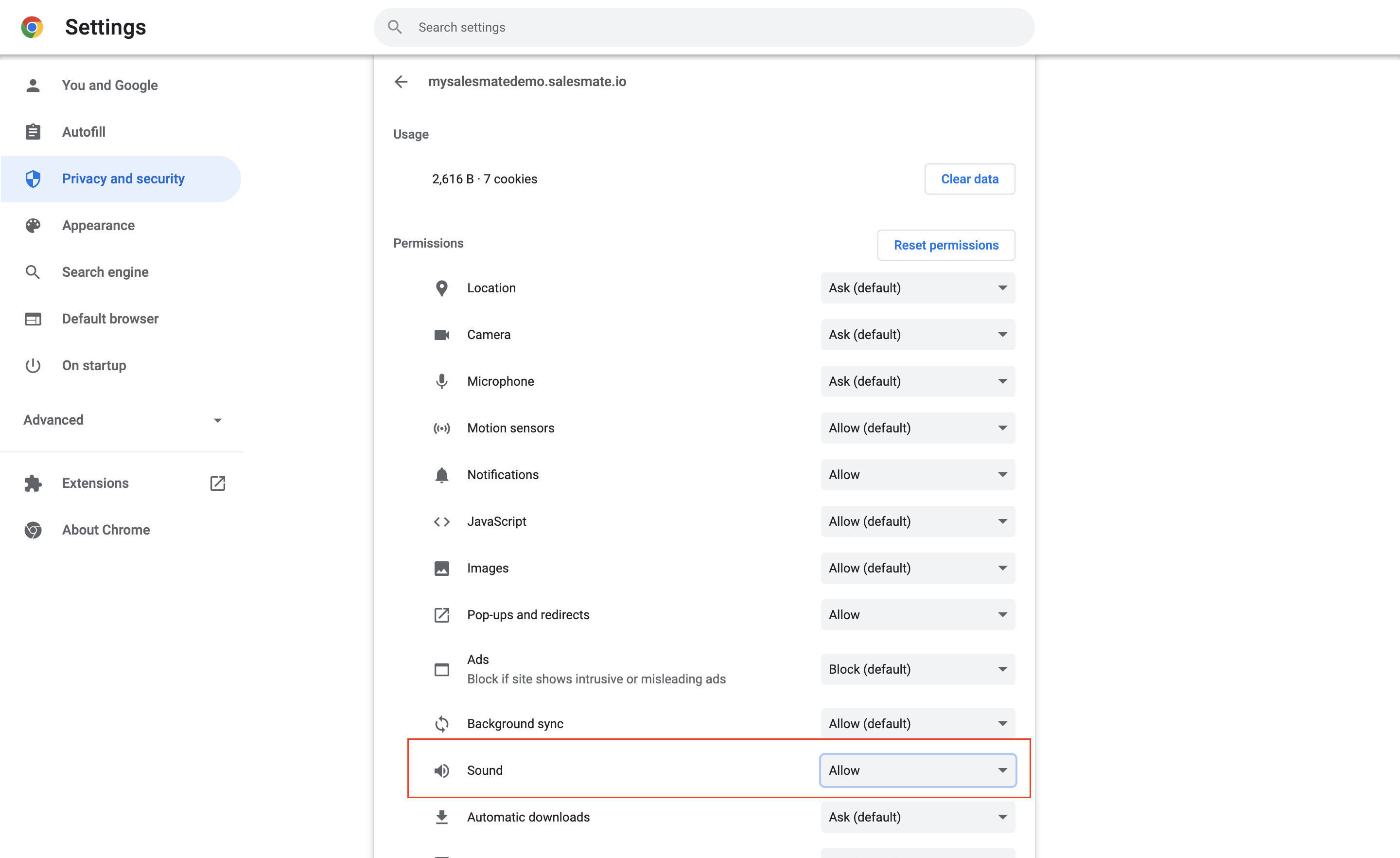 In Safari?
Go to,
Safari

Preferences

Websites

Auto-Play
Then, ensure 'yoursalesmatedomain.salesmate.io' is set to 'Allow All Auto-Play':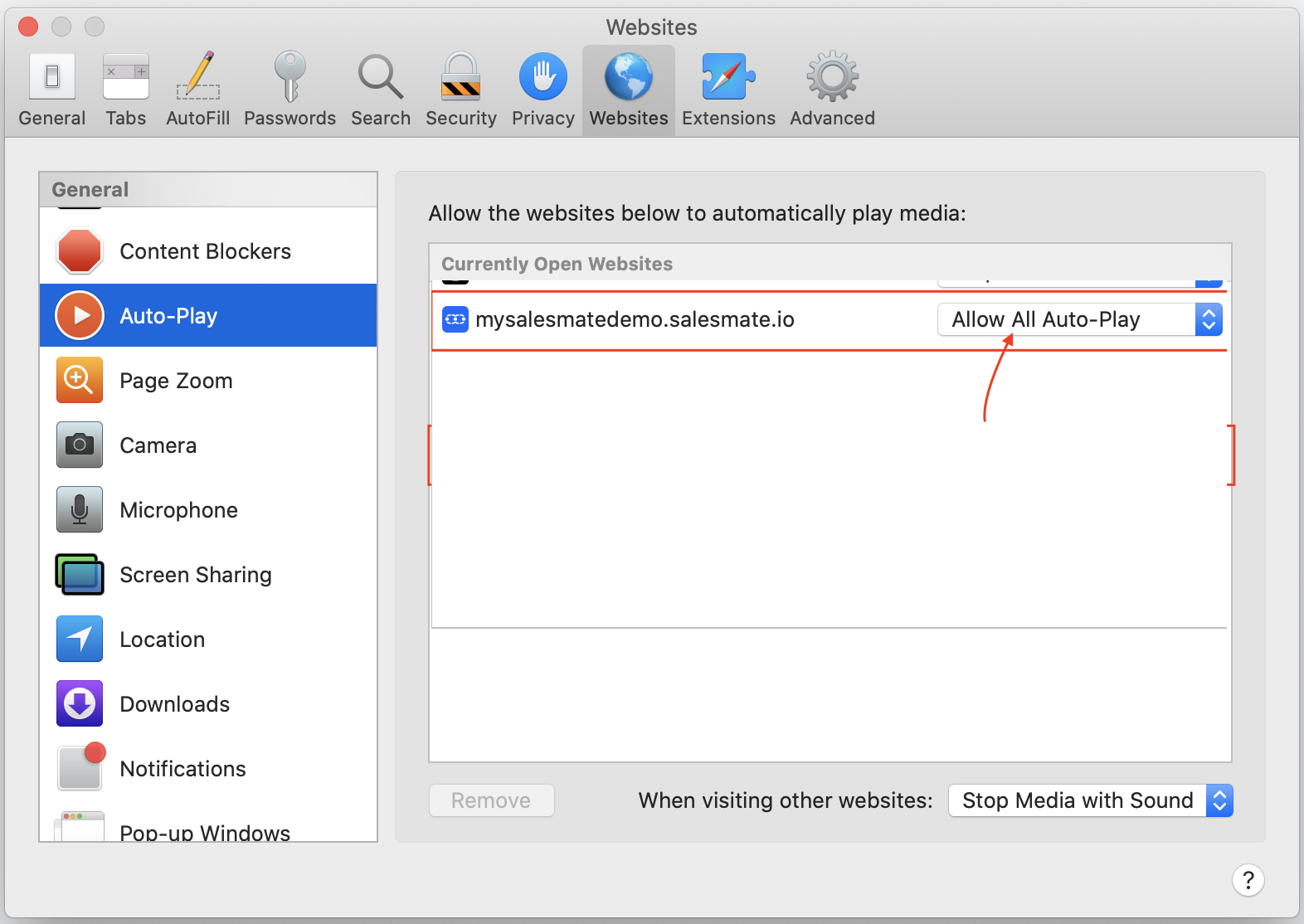 In Firefox?
Go to,
Firefox

Preferences

Privacy & Security
Click 'Settings...' next to Autoplay: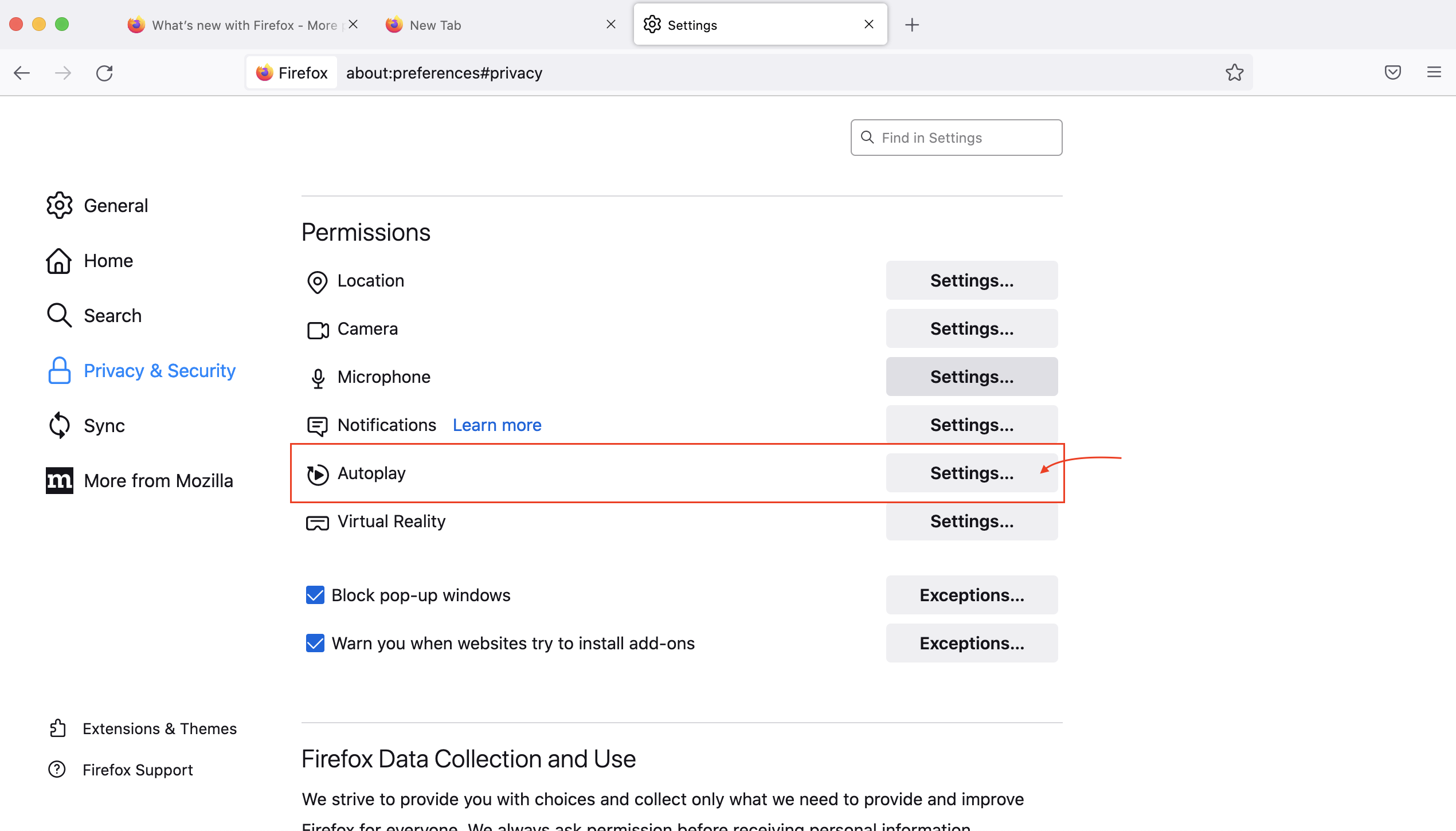 Then set the default to 'Allow Audio and Video' or define a custom setting for 'yoursalesmatedomain.salesmate.io':
While you are accessing Salesmate,
Click on the padlock icon in the address bar

Go to 'Connection Secure settings'


Click 'Permissions' tab
Uncheck, 'Use Default'
Select 'Allow Audio and Video'