Note: Available in the Growth Plan and above.
For a growing business, communicating and tracking multiple sales executives across the city, could be tedious. Salesmate comes with a real-time location tracking software which provides you with mobile location tracking of your sales team. You can now easily track the paths of your sales team. This gives you an easy way to get an overall insight into every activity of your sales team spread across various locations and who are working on different projects.
Salesmate CRM comes with an amazing, user-friendly Android and iPhone mobile application which will help you track your Sales Team.
Following are the advantages you get by using the GPS/Location-based mobile application:
It will help you track your employees and their real productivity
The efficiency of the Sales Team will increase
Allocation of salespeople according to their location
Enabling Geo Location Tracking
Navigate to the Profile icon on top left corner.
Click on Setup
Head over to Apps and Add ons
Click on Apps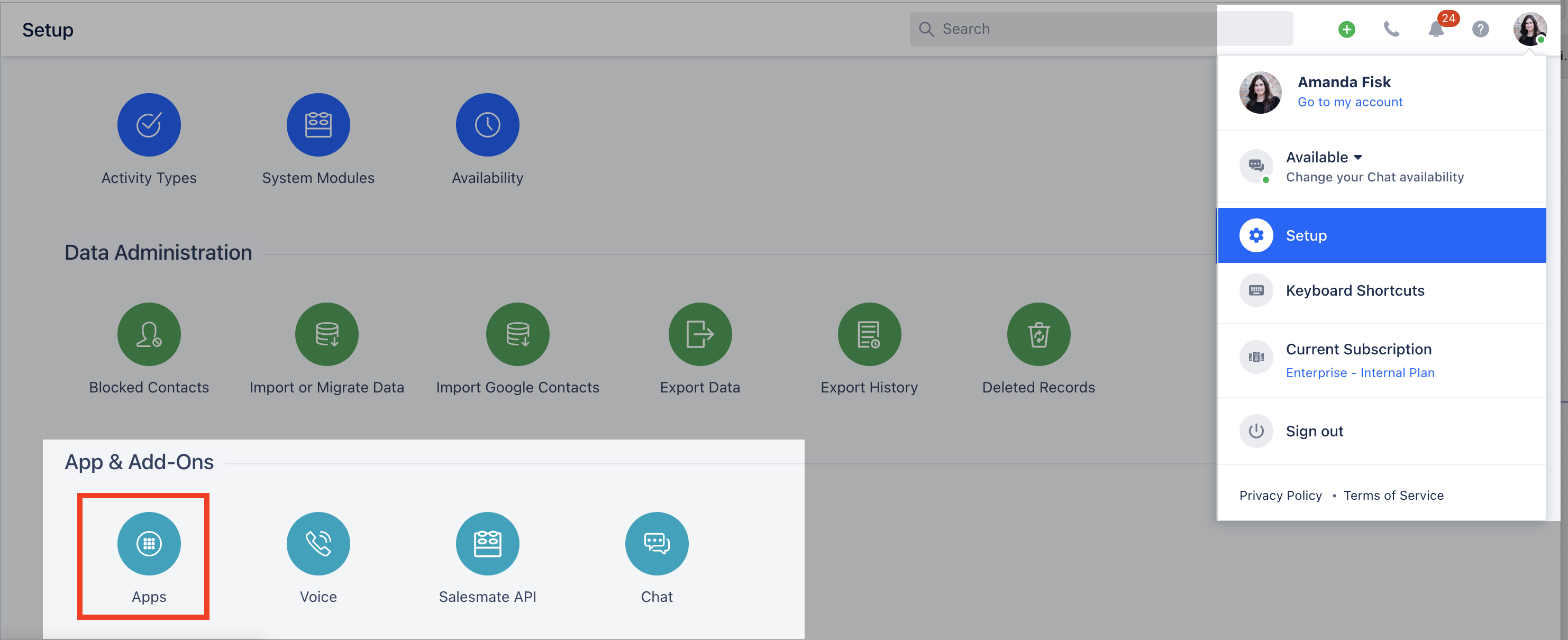 Select Geo Location Tracking and Install it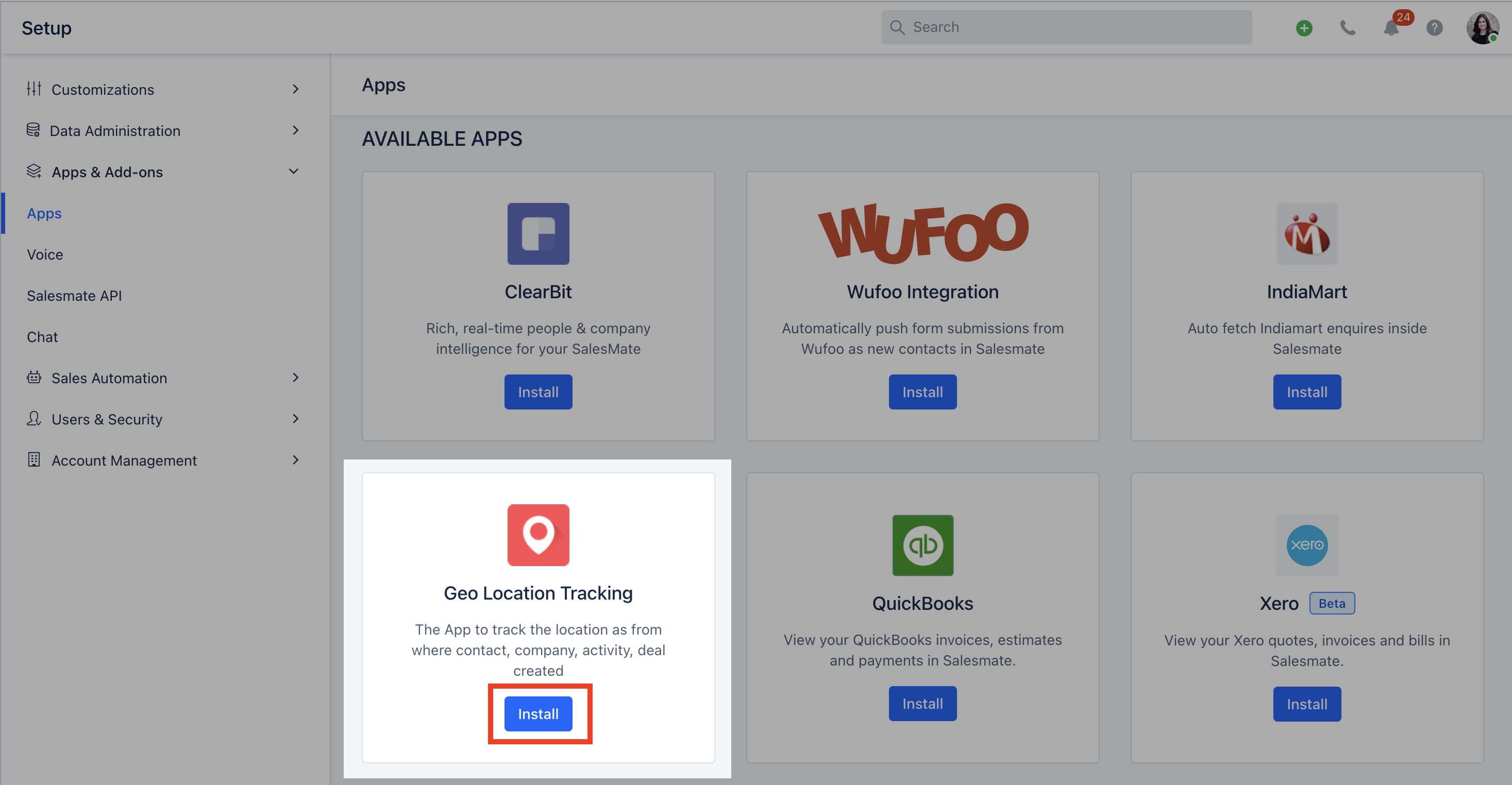 You can then select the module preference for Geo Location Tracking, which works only if the record is created using Mobile apps. The preferences can be enabled to track the location of
Contact Creation
Company Creation
Activity Creation
Deal Creation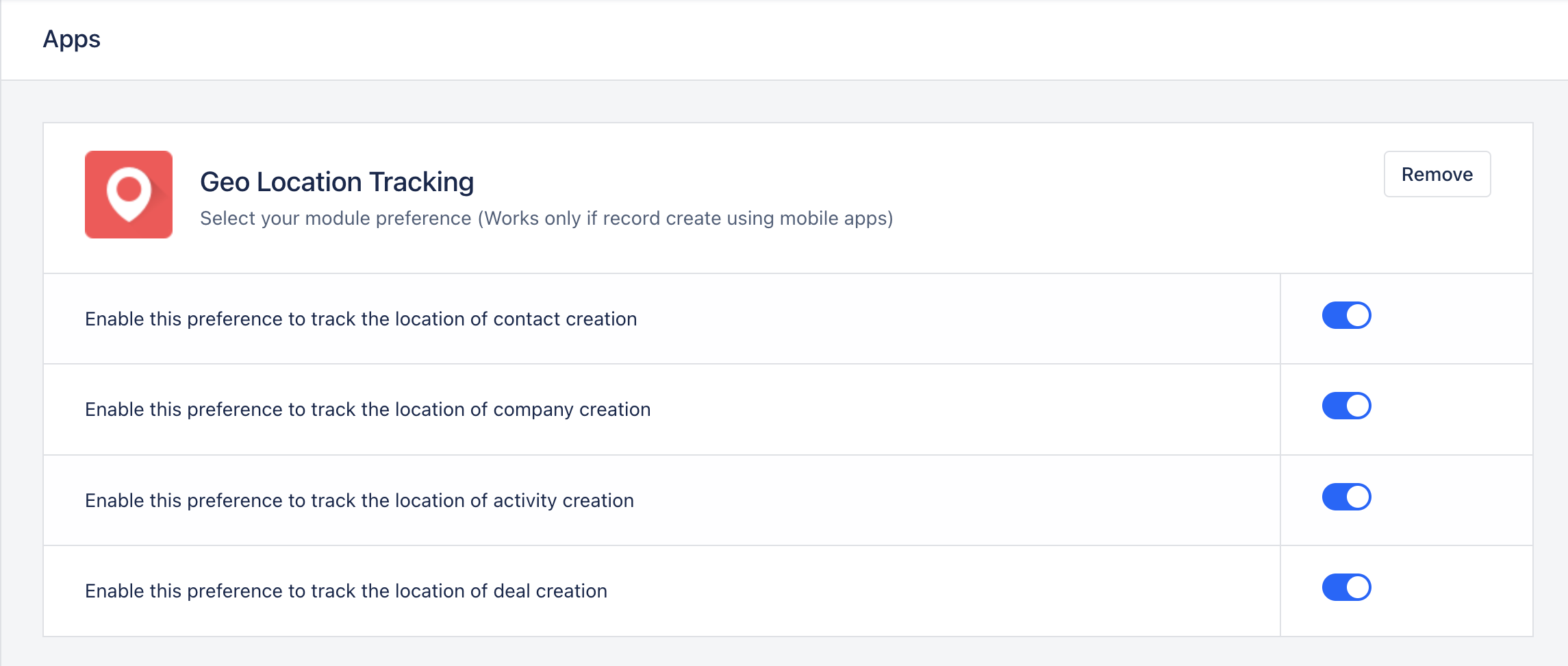 Summary:
The following feature is possible only in the mobile application(Android/IOS). Once a Contact/Company/Deal/Activity is created, the location of the user will be mentioned as a Created Address. You can view the activity that you have created in the web application of Salesmate as well.
Create a new contact in your mobile CRM(Android/IOS)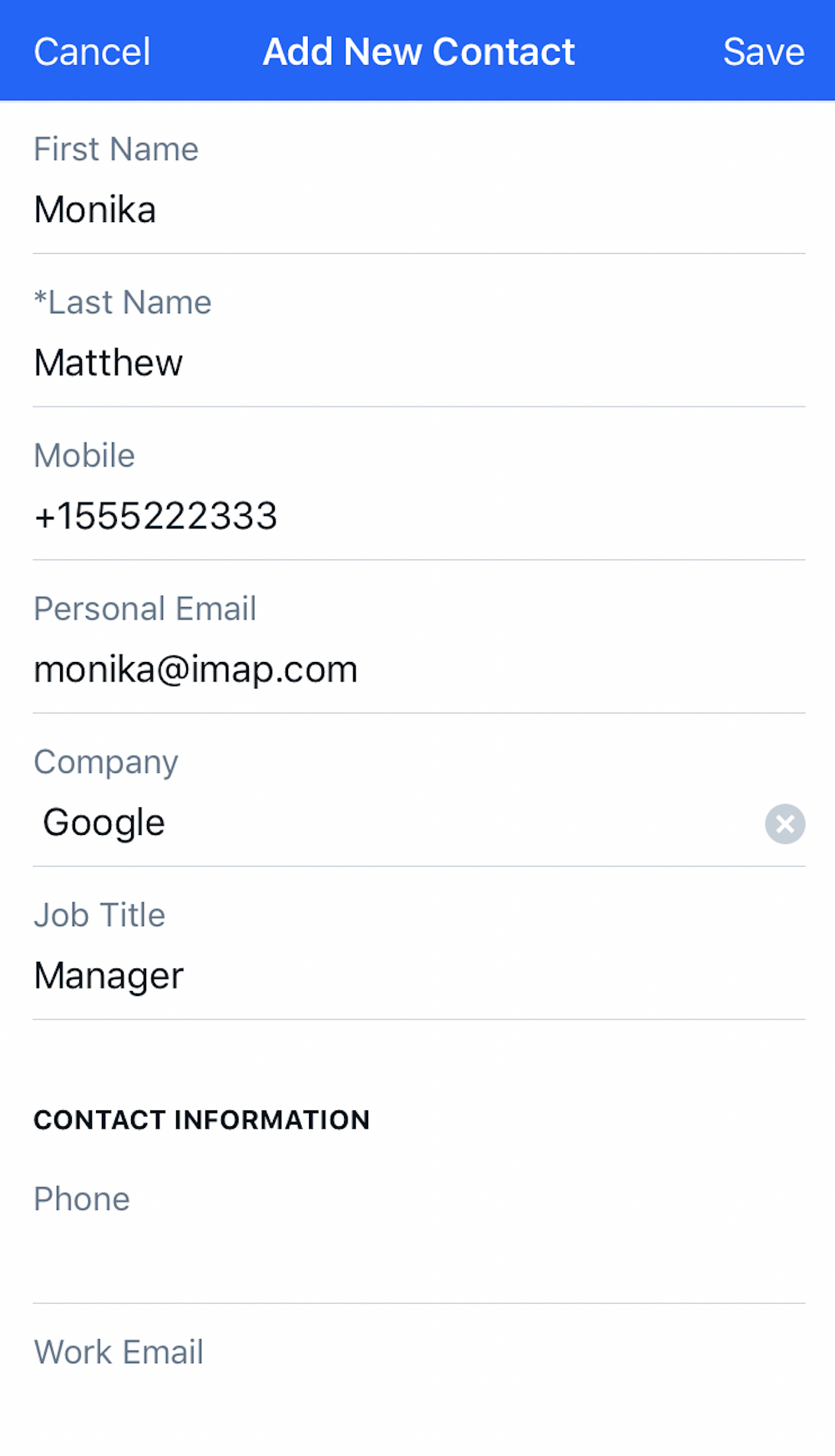 You will be able to see the location of your sales reps once the contact is created.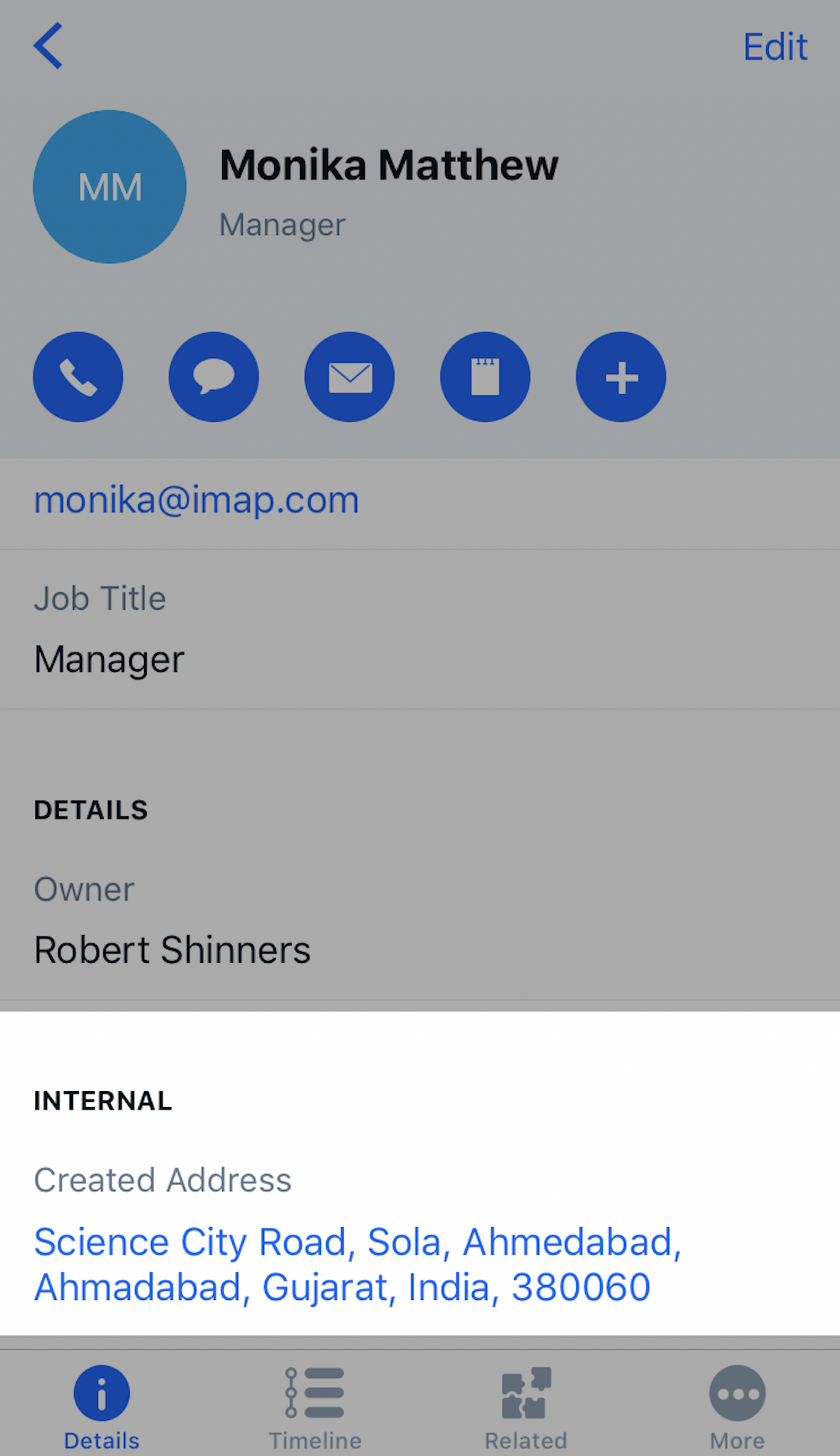 Once the contact has been created, the location created can be viewed in the web application of Salesmate as well.