Salesmate provides you with the ease of getting started by importing your Google Contacts.
Pre-requisite: Make sure that you have connected your Google account under Connected Accounts.
To import your Google contacts, follow these steps given down below -
Navigate to the Profile icon on the top right corner
Click on Setup.
Head over to Data Administration Section.
Select Import Google Contacts.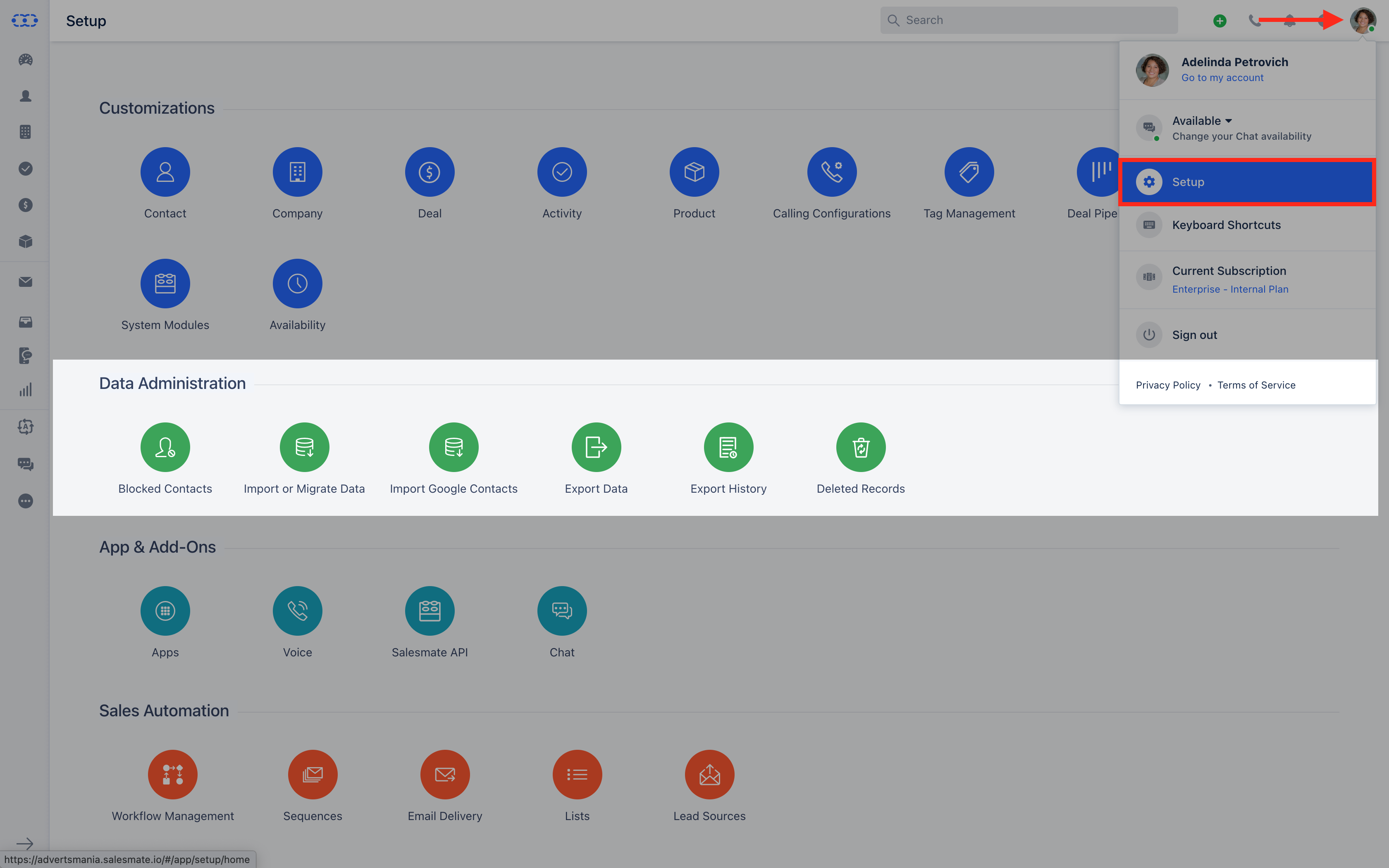 Now, select the account from which you wish to import under the dropdown.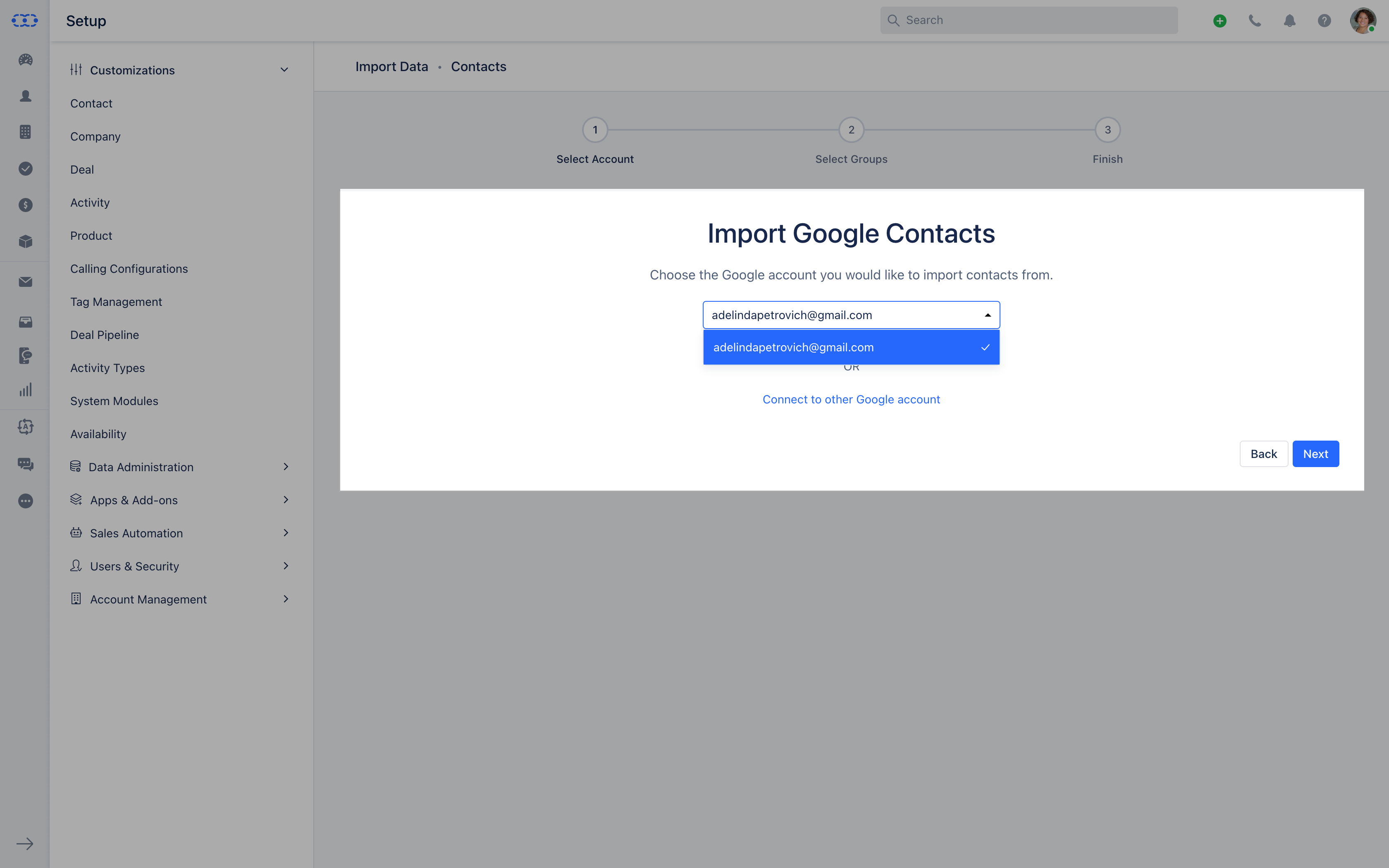 Next, choose the groups from which you wish to import the contacts.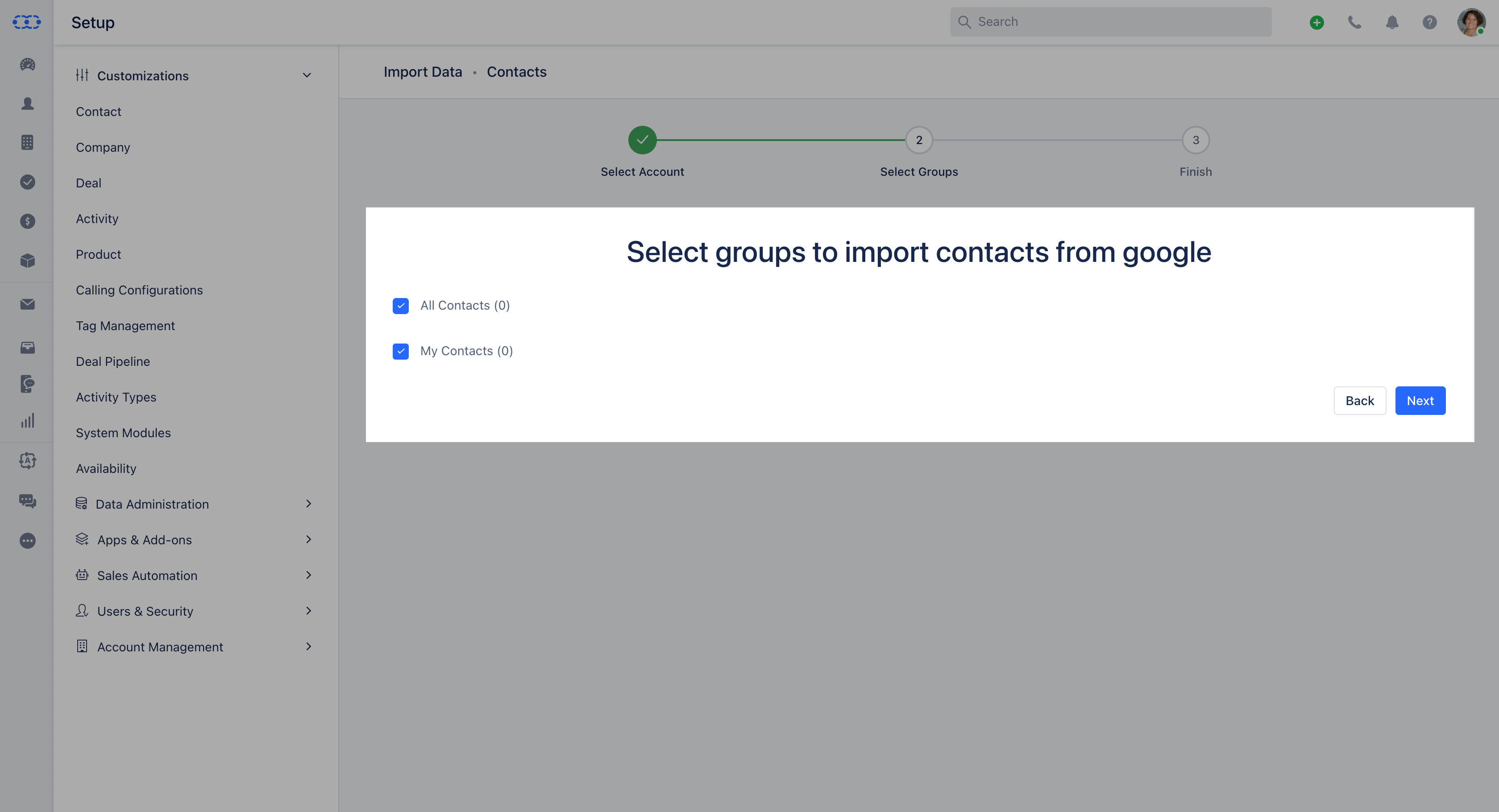 Further in the last step you could also add tags to your records to filter them out.If any new companies gets created based on associations, then tag them with.
And Click on Let's Start to start importing your Google Contacts.
Note:
It may take a while for your Google contacts to be imported depending on the number of contacts in your Google account.

You can map your fields while importing the Google Contacts which lets you import data to custom fields too.