It is the user tendency to forgot his login password. The user can reset it on their own instead of depending upon their system admins.
You can reset Password by following below mentioned steps:
On the login screen, click the "Forgot Password" link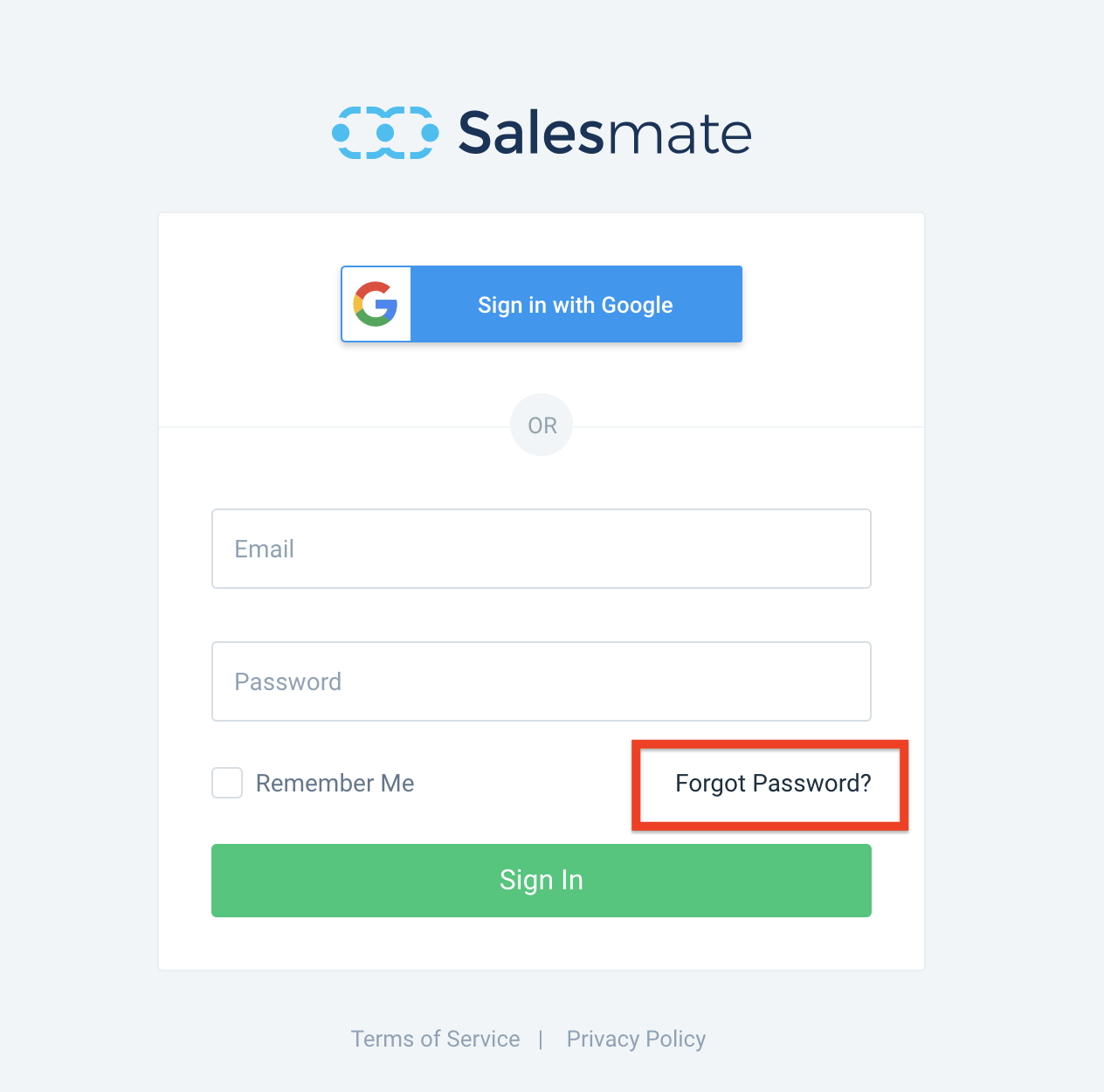 Enter the email id which you signed up with / use to login in Salesmate
Reset email Notification, confirmation is displayed (Email sent from - noreply@salesmate.io)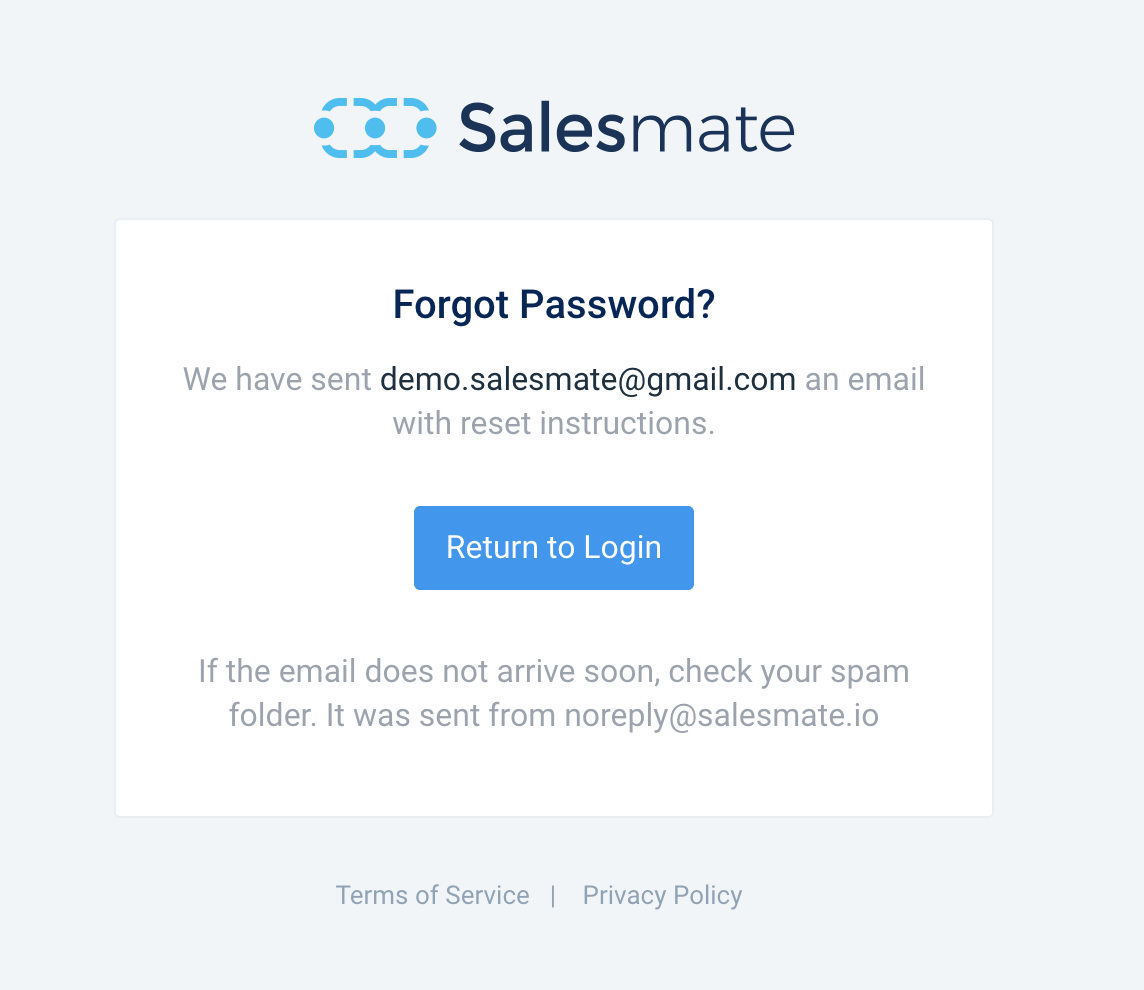 Click Reset My Password, this will send you a mail to the registered email id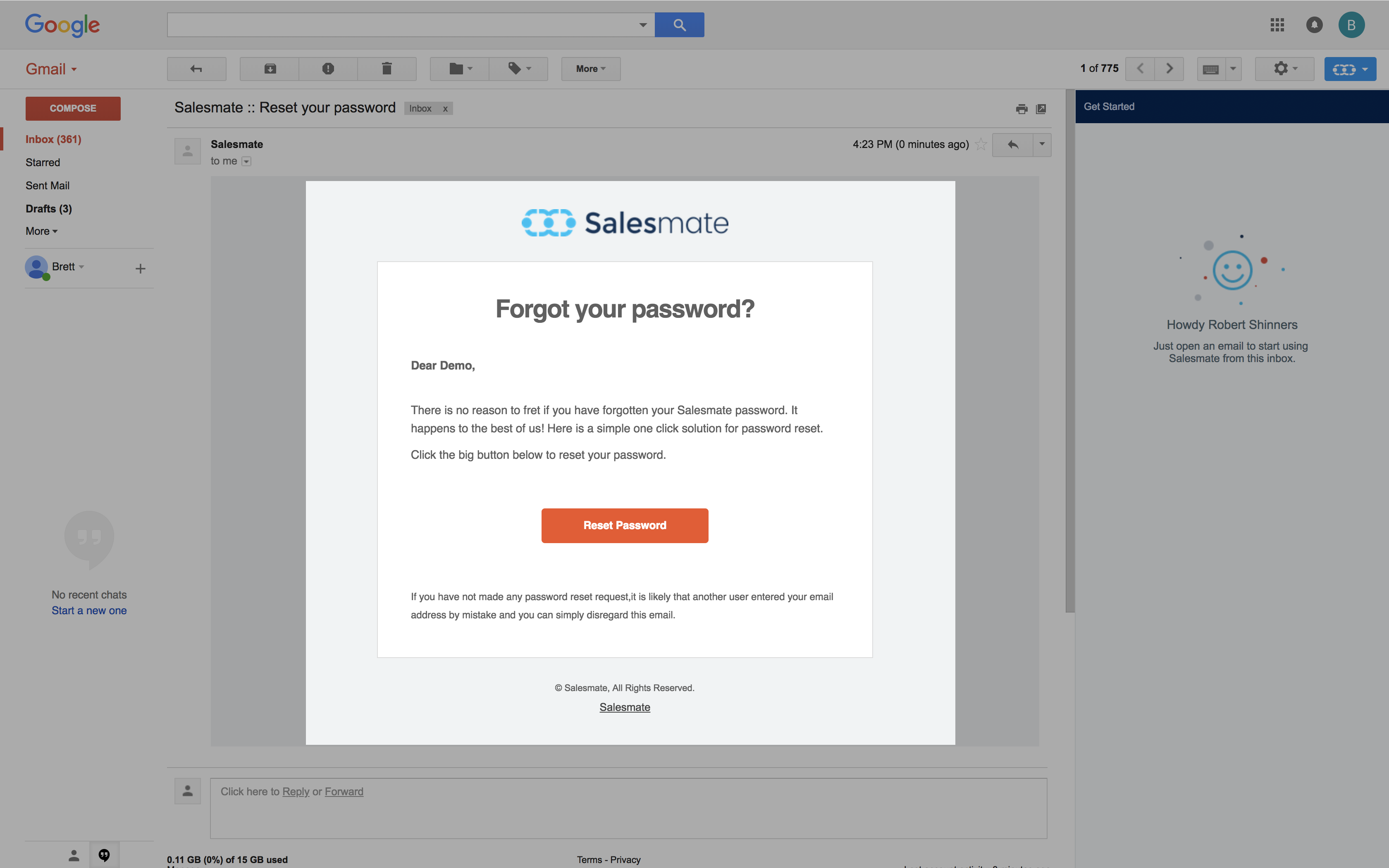 Hit the "Reset Password" button in your email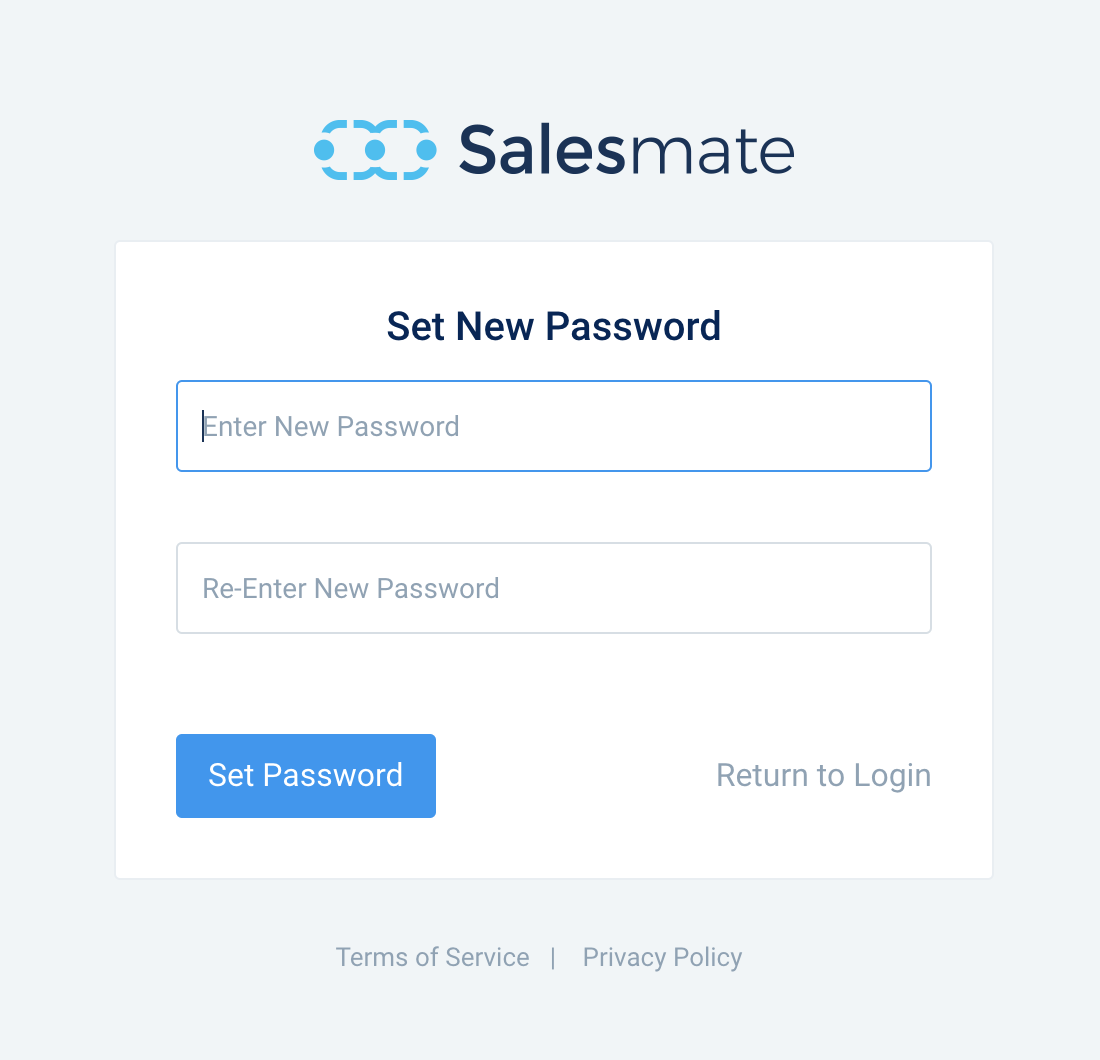 In the new screen enter your New password and Confirm
This will reset your password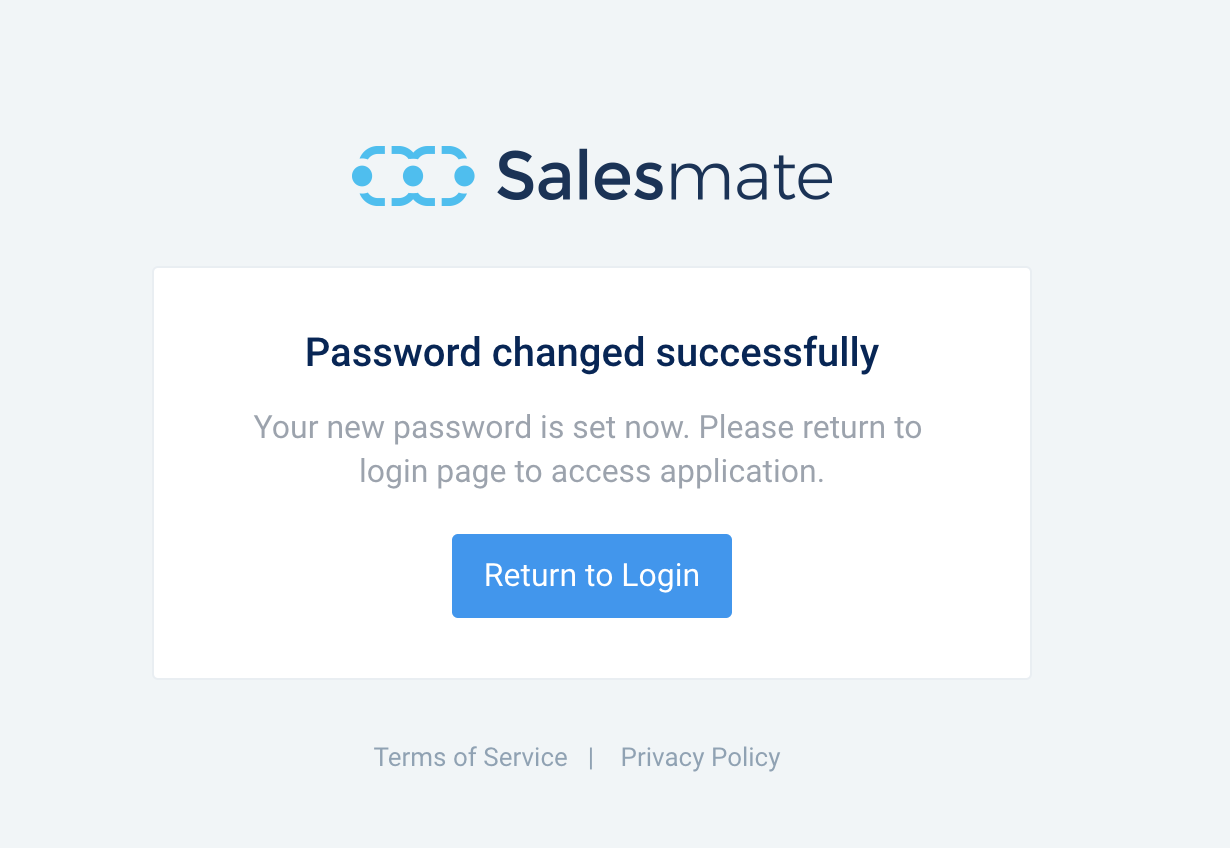 Use the email address and the new password to login to your Salesmate account.