Security is a very important part of any software and thus it's important to keep track of all your devices and the access history to monitor for any suspicious activity and change the security settings accordingly.
Active Devices
In case you wish to monitor the currently active devices, follow these steps down below
Navigate to the Profile Icon on the top right corner
Click on Setup
Head over to Users and Security
Click on Security Monitor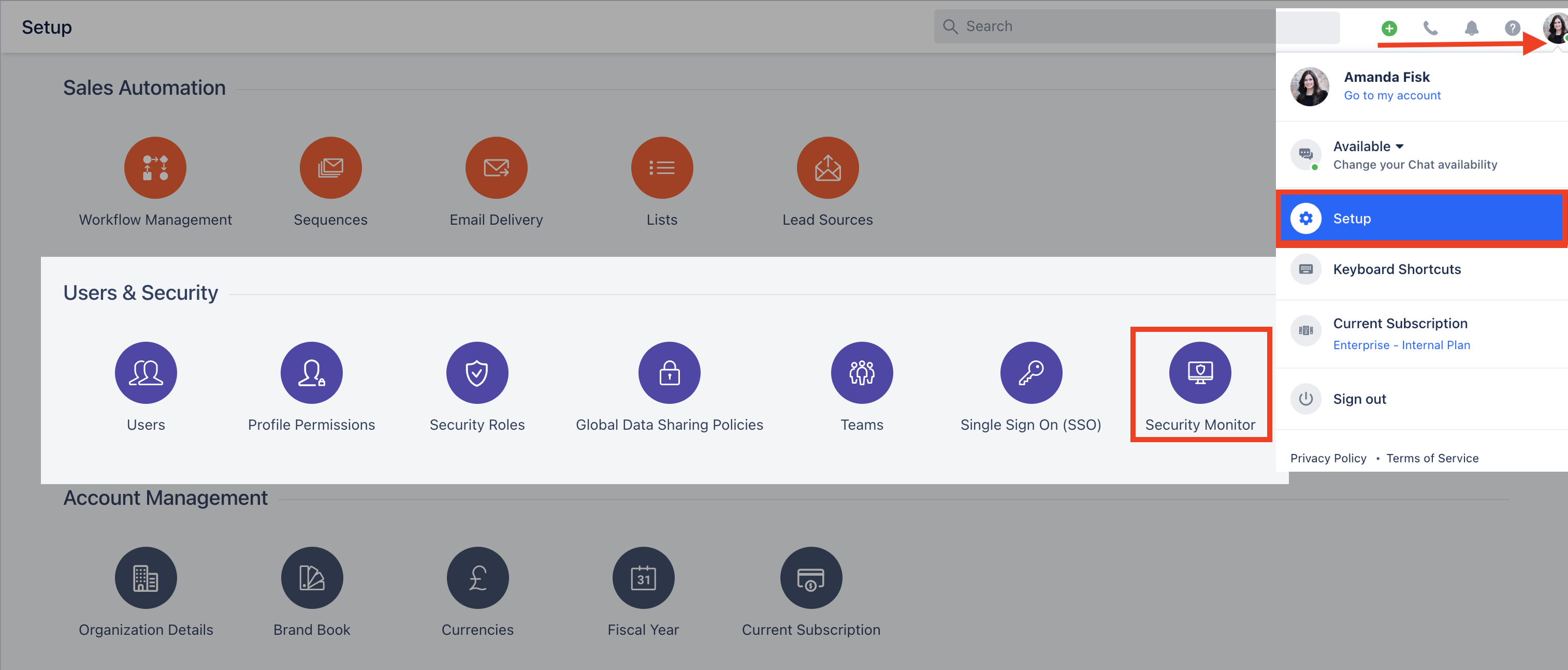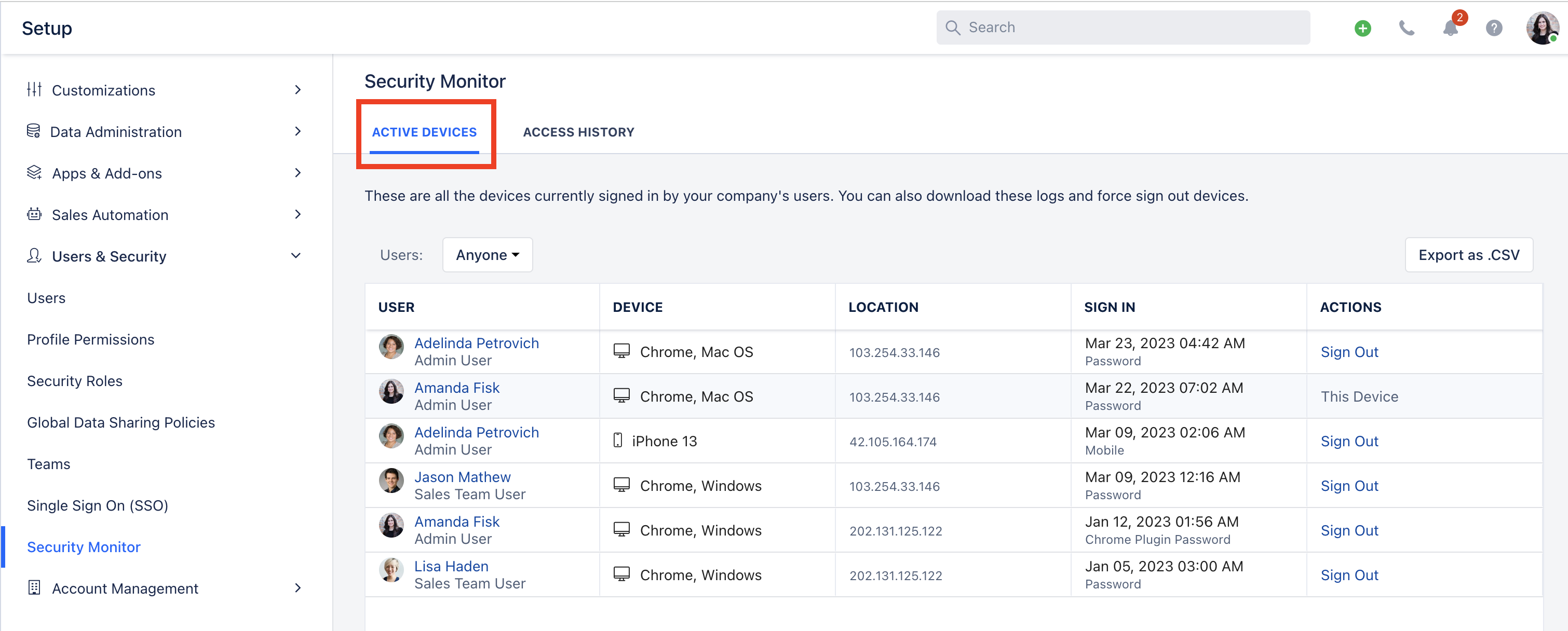 Access History
Additionally, In case you wish to check for the Access History or logs for the last 90 days, you can do so by clicking on the access history just beside the active devices tab.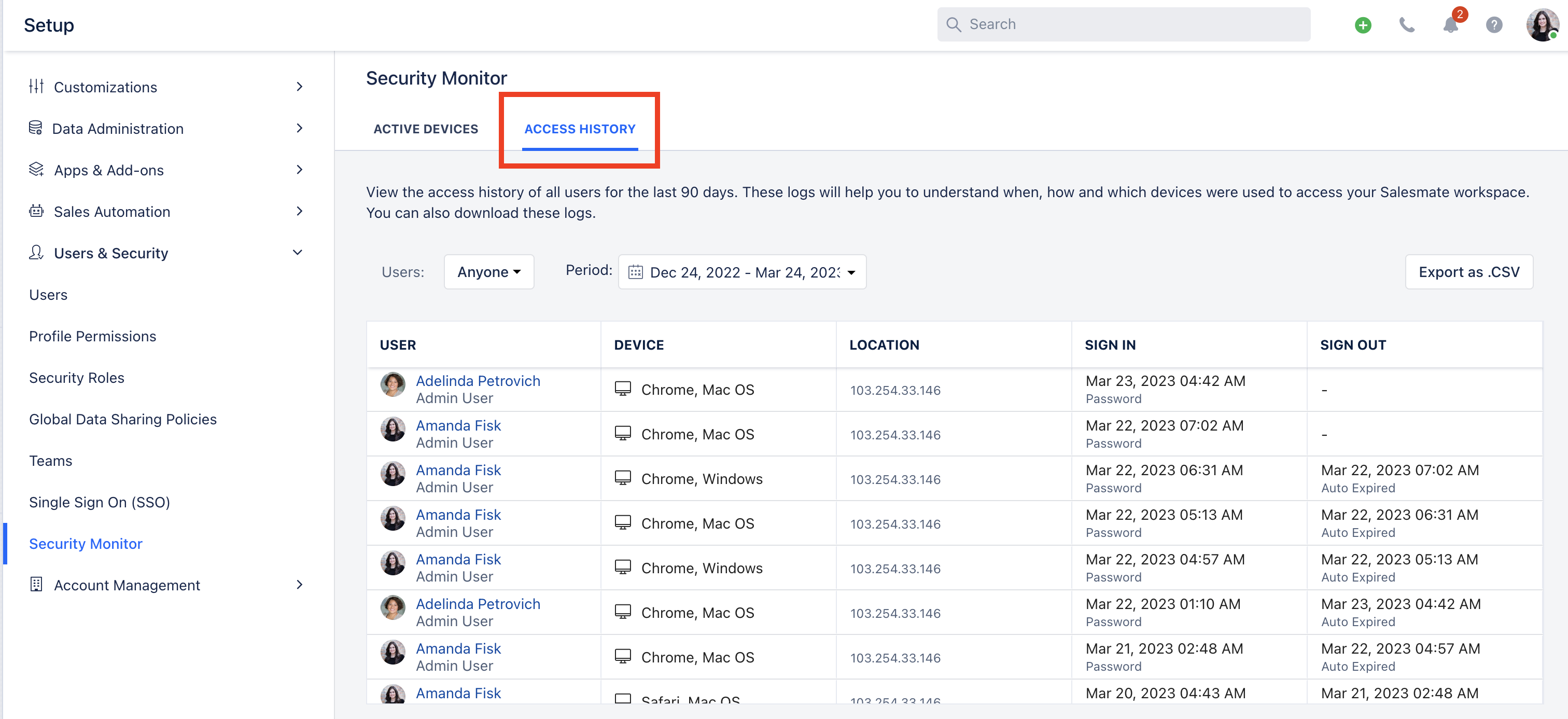 Using the security monitor the user will now be able to keep track of the following

Device used
The location from where the user accessed the platform
Sign in / Sign out History
Log out from specific devices that are unused.
Note: Only the Admin profile would be able to have access to the security monitor feature.