Feedback is a core component to learn or improvise the product or services. Effective Feedback is very helpful, and so Salesmate now brings you an option to be able to send Feedback on things we are developing or make a Feature request if you would want Salesmate to develop the additional features.
To send the Feedback,
Head over to the What's New icon next to the Quick Add button on the top right.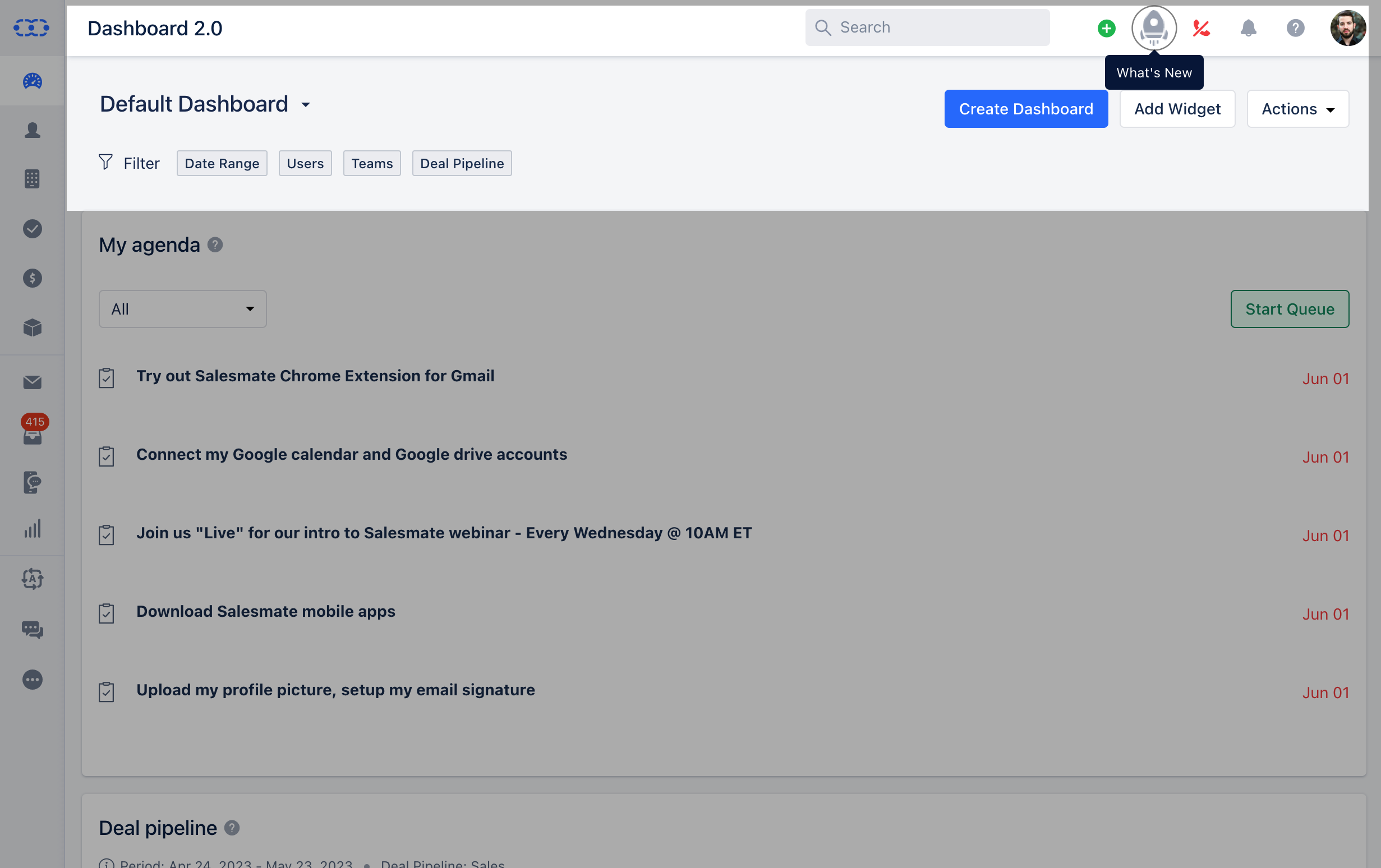 Once you click on this icon you will be redirected to the page with an Iframe.
Here under Feedbacks, you'll get the list of Feedbacks and the Feature requests with the status.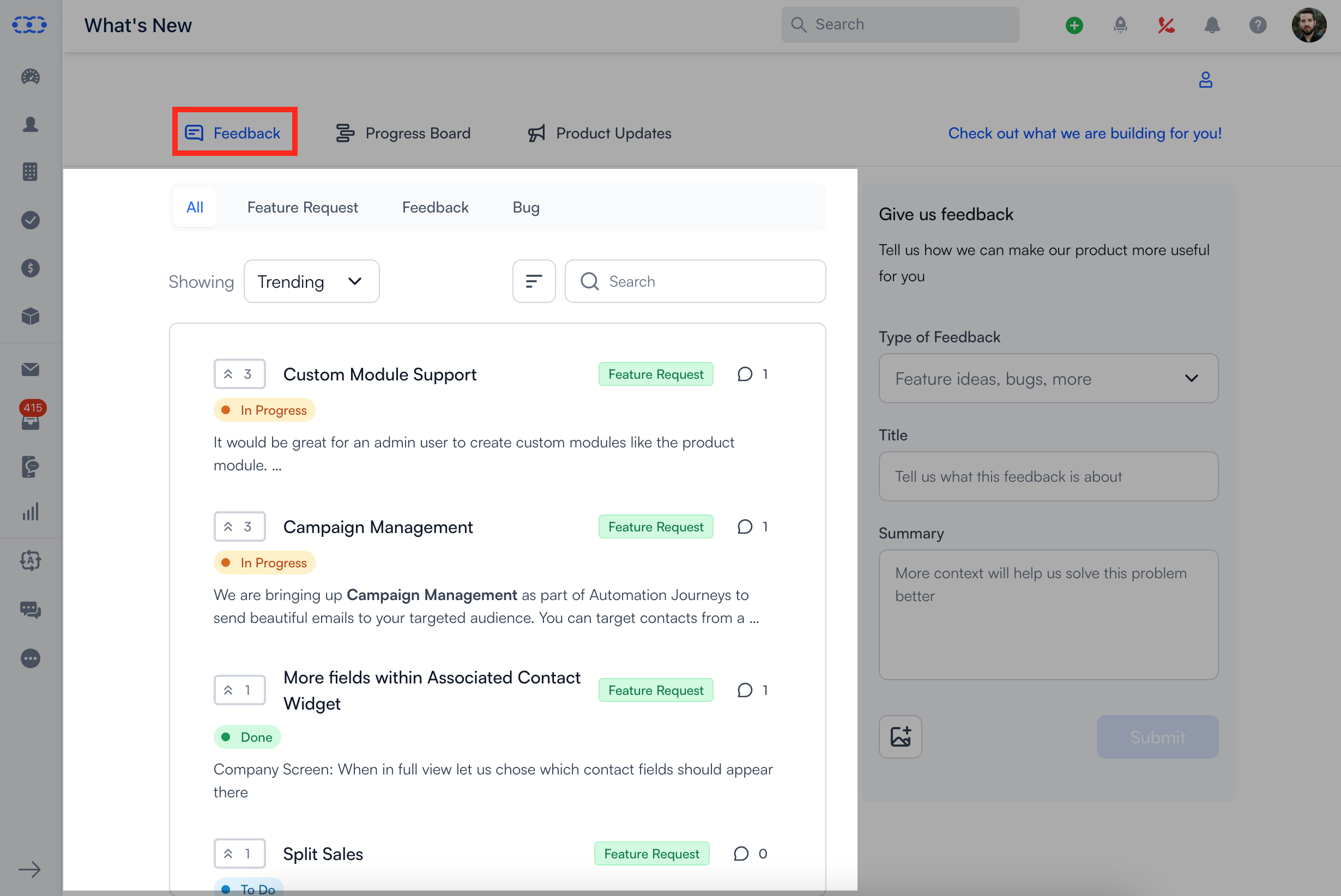 Go to Give Us Feedback on the right to write new feedback.
Add the Type of Feedback, it could be either a Feedback or the Feature Request. Add the Title and the summary.
You can also add files or images to it.
And click on Submit.