With Product Updates stay updated about the new Features that are being released and the improvement with the existing features.
To view Product Updates,
Head over to the What's New icon next to the Quick Add button on the top right.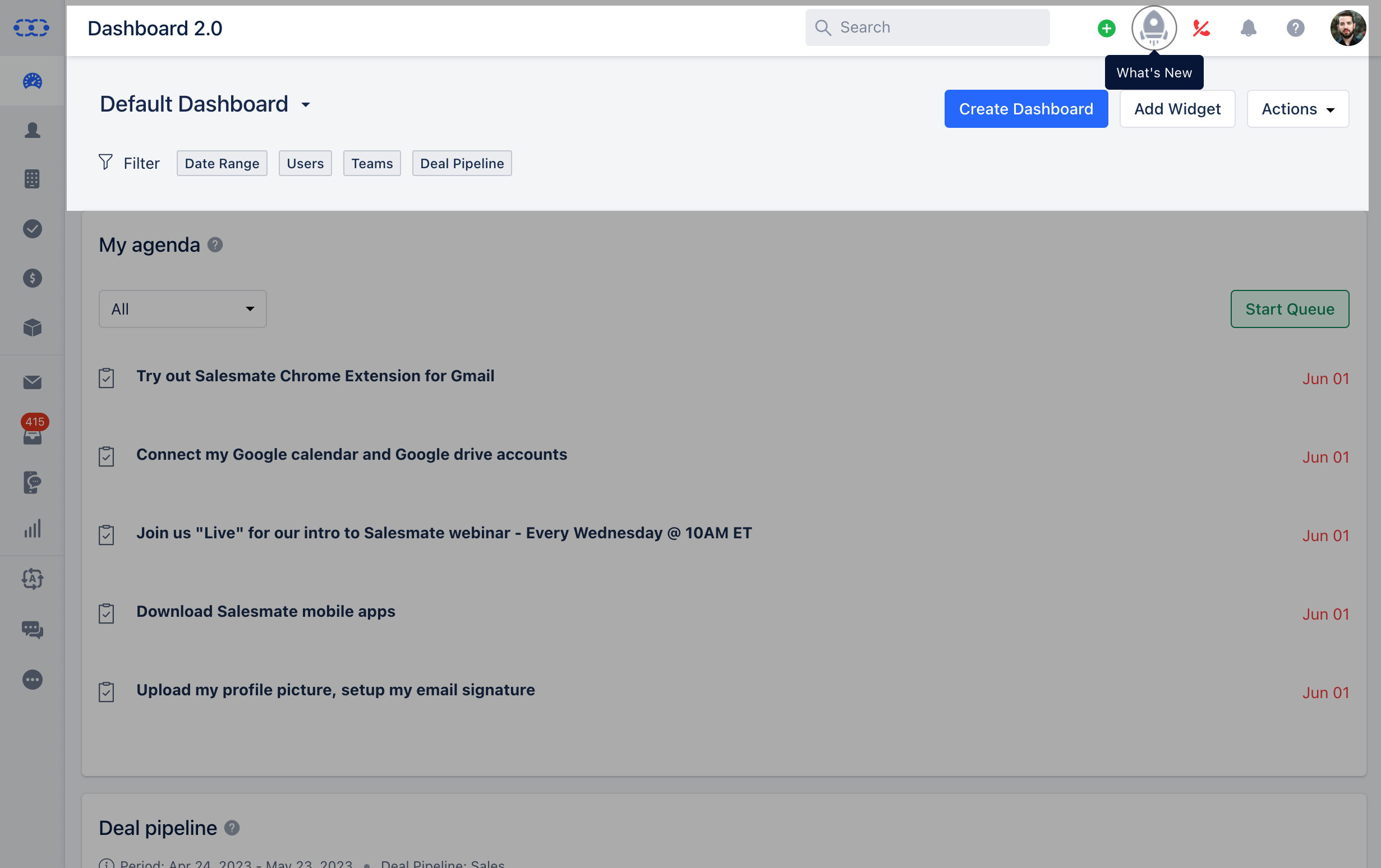 Once you click on this icon you will be redirected to the page with an Iframe.
Go to Product Updates.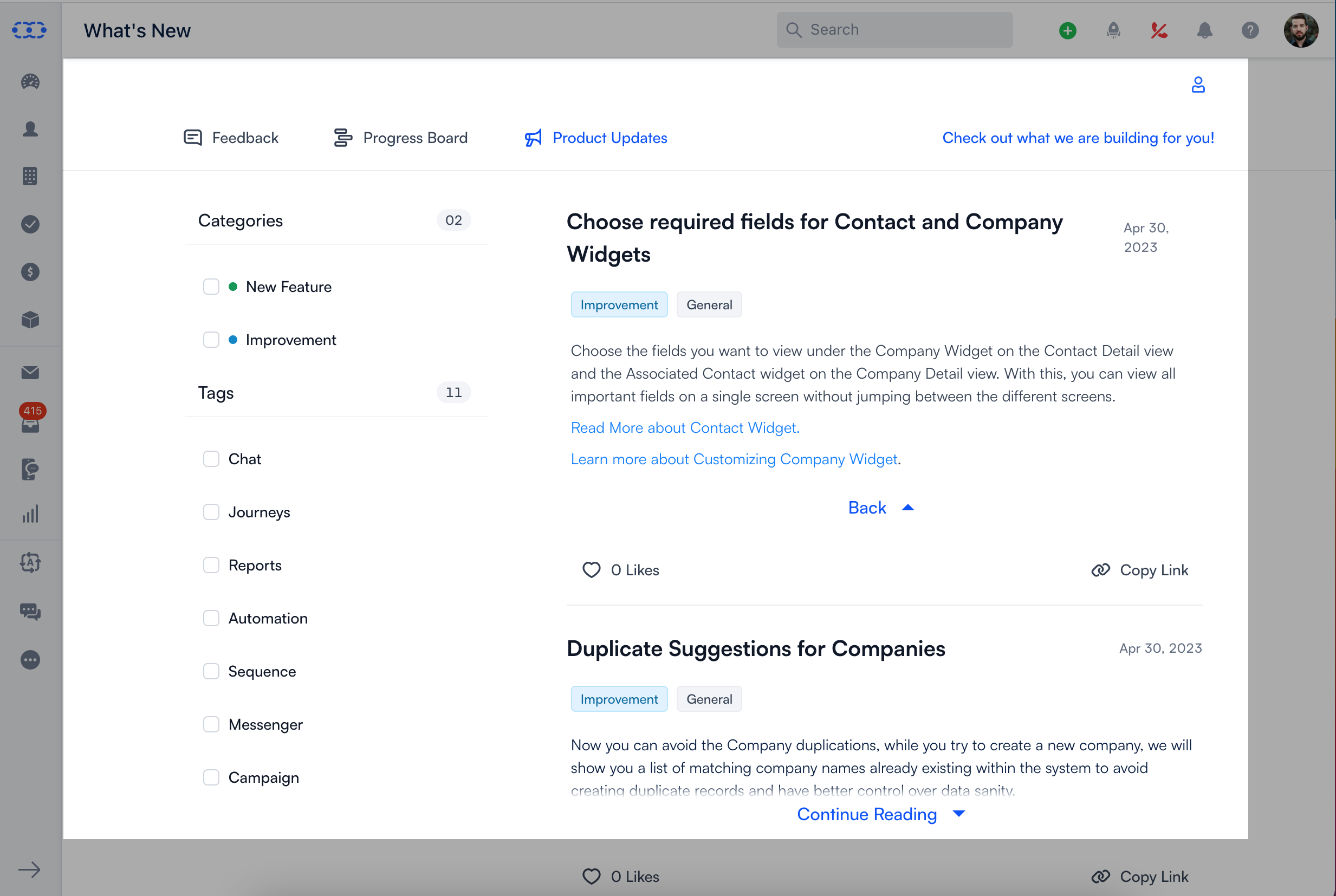 Here, you get insights about Product Updates with the categories whether it is a New Feature or an Improvement to the existing Features.
You can click on the Read More or Learn More sections to get a better understanding of the released feature.
You can also simply copy the link and paste it to the URLs to get redirected to the description of the updated feature.
If you like the newly released features, go ahead and click on the like button.