Topics Covered:
Profile Permissions helps you define permissions for set of Users.
You can define the permissions for each profile as needed and specify the profile when adding a user.
User Profiles:
Salesmate comes pre-figured with two Profiles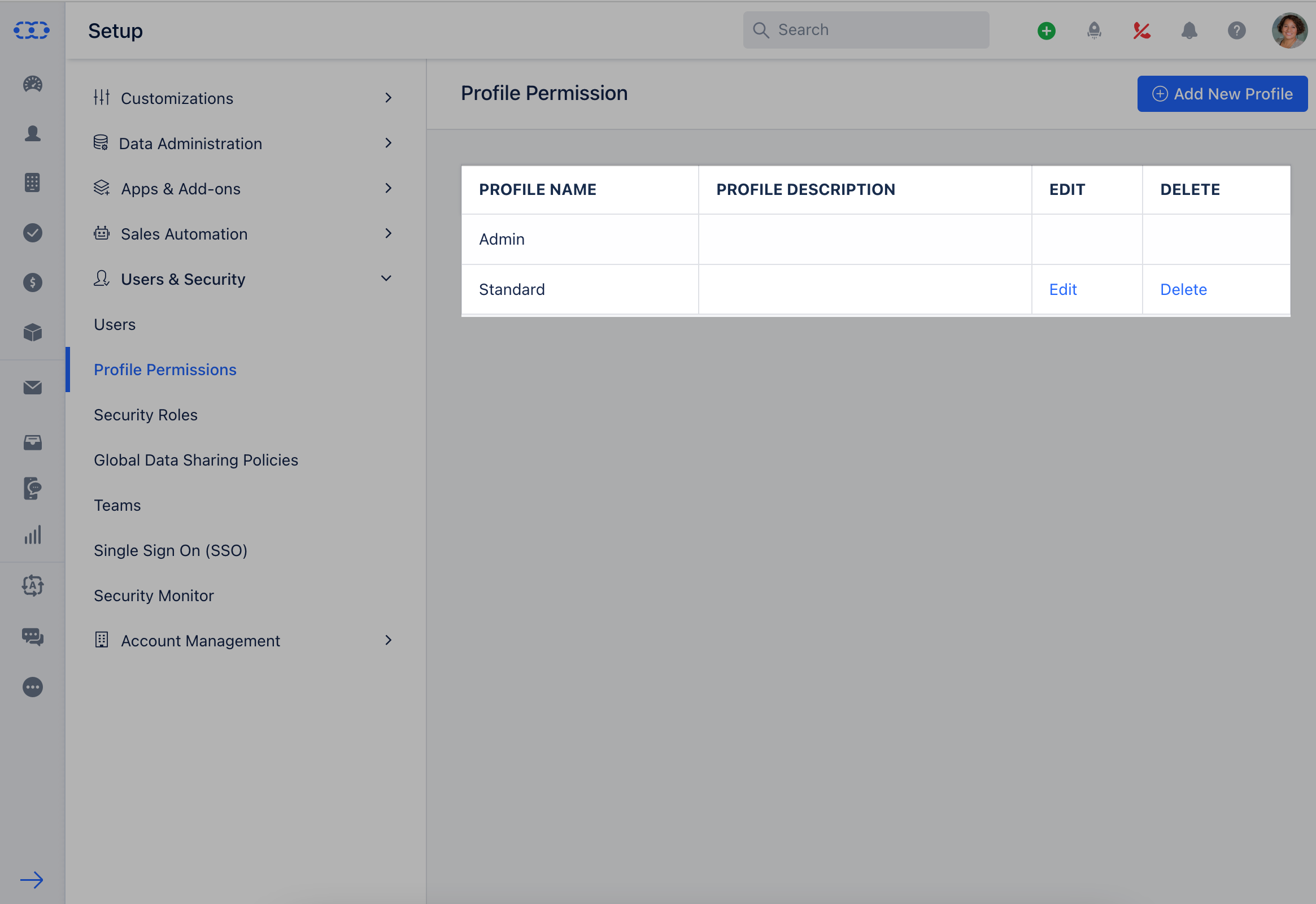 Admin Profile (Non editable):
These users have full control and visibility over the system, except for private emails.
They cannot delete Email of other users, but can view them as per the data sharing policy is shared publicly or with Teammates and Owners.
Salesmate allows having multiple admins in the system.
The primary registered user who signed up with Salesmate is an admin user by default.
Admins can further delegate administrative privileges to other users.
Standard Profile:
A user can be assigned Standard Rights or other Rights that can be created other than default Standard rights and Managed with users of multi-discipline.
Standard rights are added as default and can be later modified as per user needs and utility.
Standard rights are editable Profiles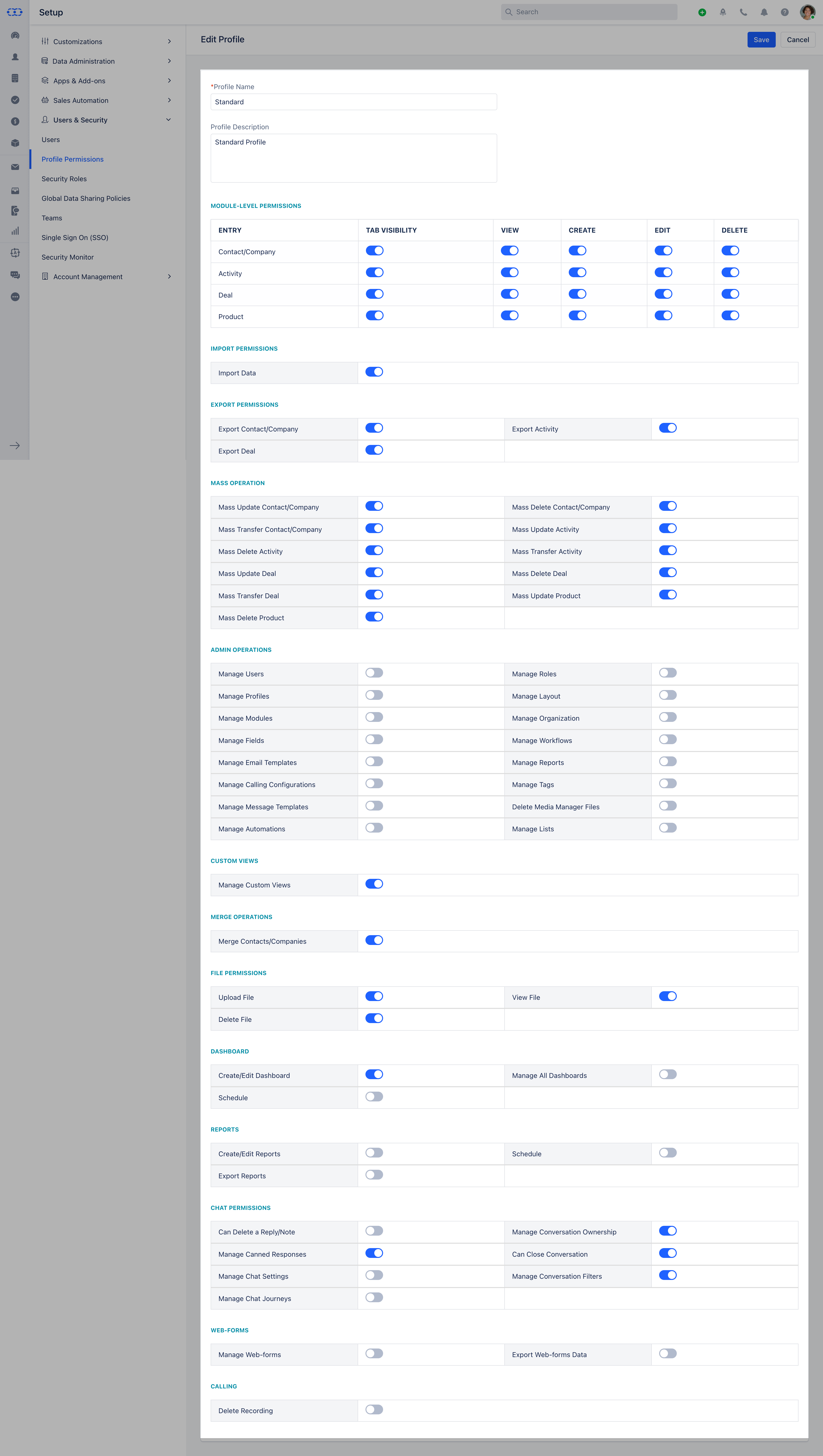 How to add a Profile:
To add a new profile,
Navigate to your

Profile Icon

on top right corner.
Go to

Setup
Head over to

Profile Permissions

Click on

Users & Security.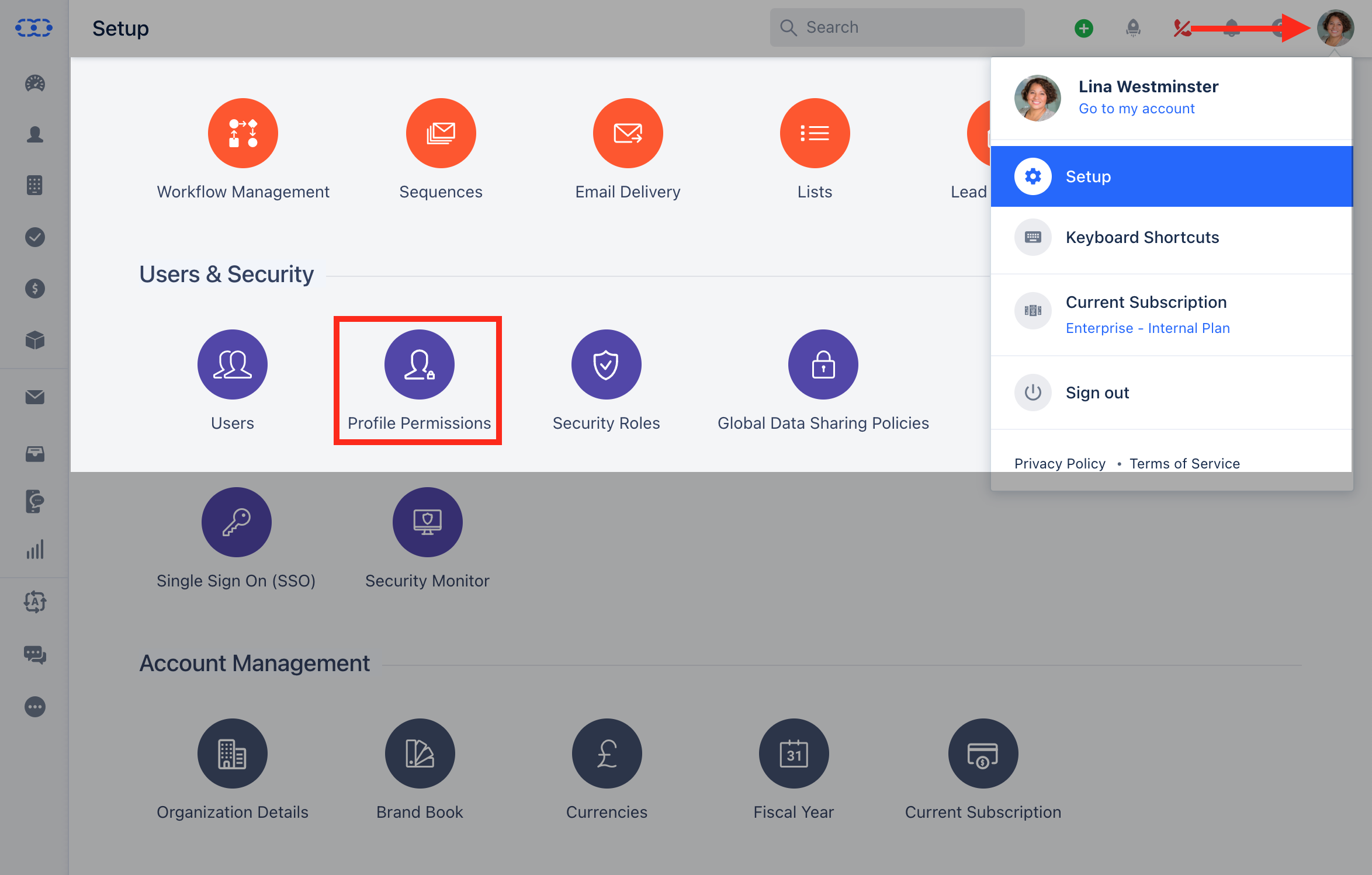 Click on Add New Profile on Top right corner.
Add Profile Name, Clone Profile and Profile Description.
Click on Add button.