Earlier you only had the option to create or manage a pipeline in Deal Module. With the introduction of Custom Module in Salesmate, you also get the option to create a pipeline in any custom module you create.
Topics Covered,
Note: Users with Manage Module permission can create or edit Custom Module Pipeline
How to Create Pipeline within the Custom Module
To Create a Pipeline within Custom Module,
Navigate to the Profile Icon on the top right corner
Click on Set-Up
Head over to the Modules category
Click on the Custom module that you would like to create a Pipeline for.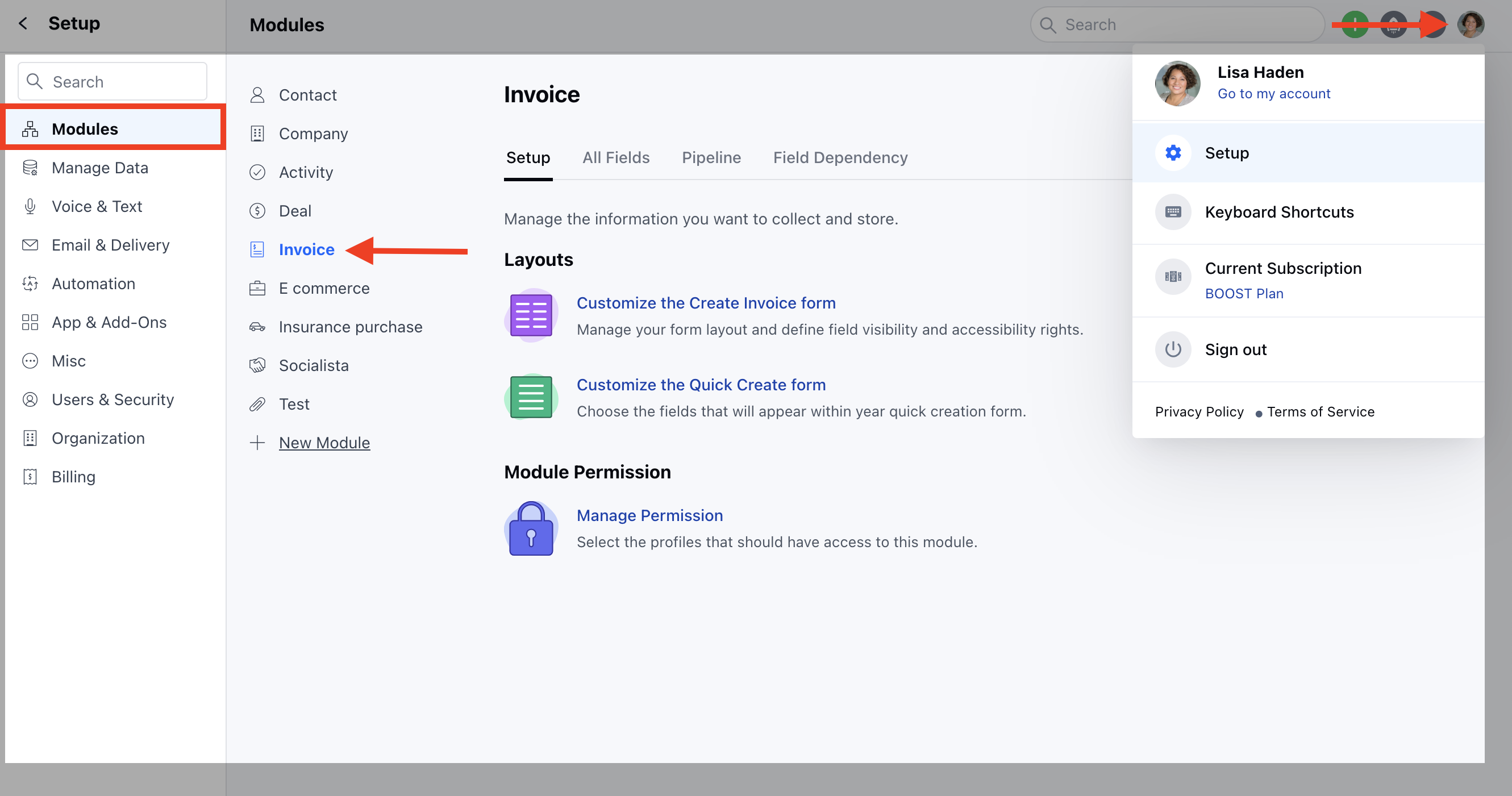 Head over to the Pipeline Section
Click on the Add New Pipeline.
Enter the Pipeline Name
If you wish to Add in any new stages click onAdd New Stage
Enter the Stage Name and select the Status if you wish to keep it Closed.
Click on Save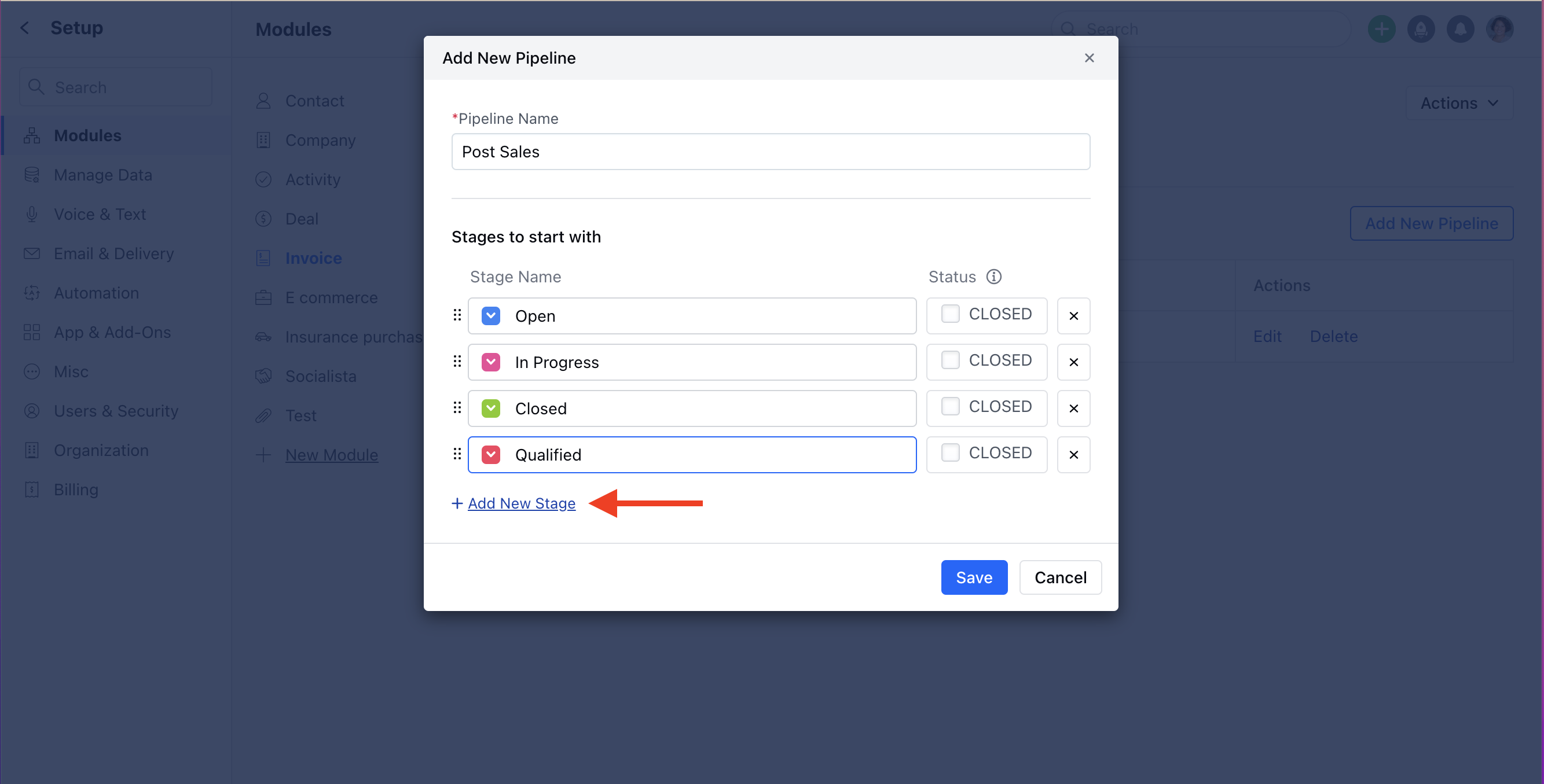 Manage Custom Module Records in Board View
Once the Pipeline is created, when you add the records it will auto-populated under the associated Pipeline Stage which will also be visible under Board View

How to Edit or Reorder Custom Module Pipeline Stages
To Edit or Reorder the Custom Module Pipeline Stages
Click on the Edit option under the Actions of the Pipeline that you wish to Edit.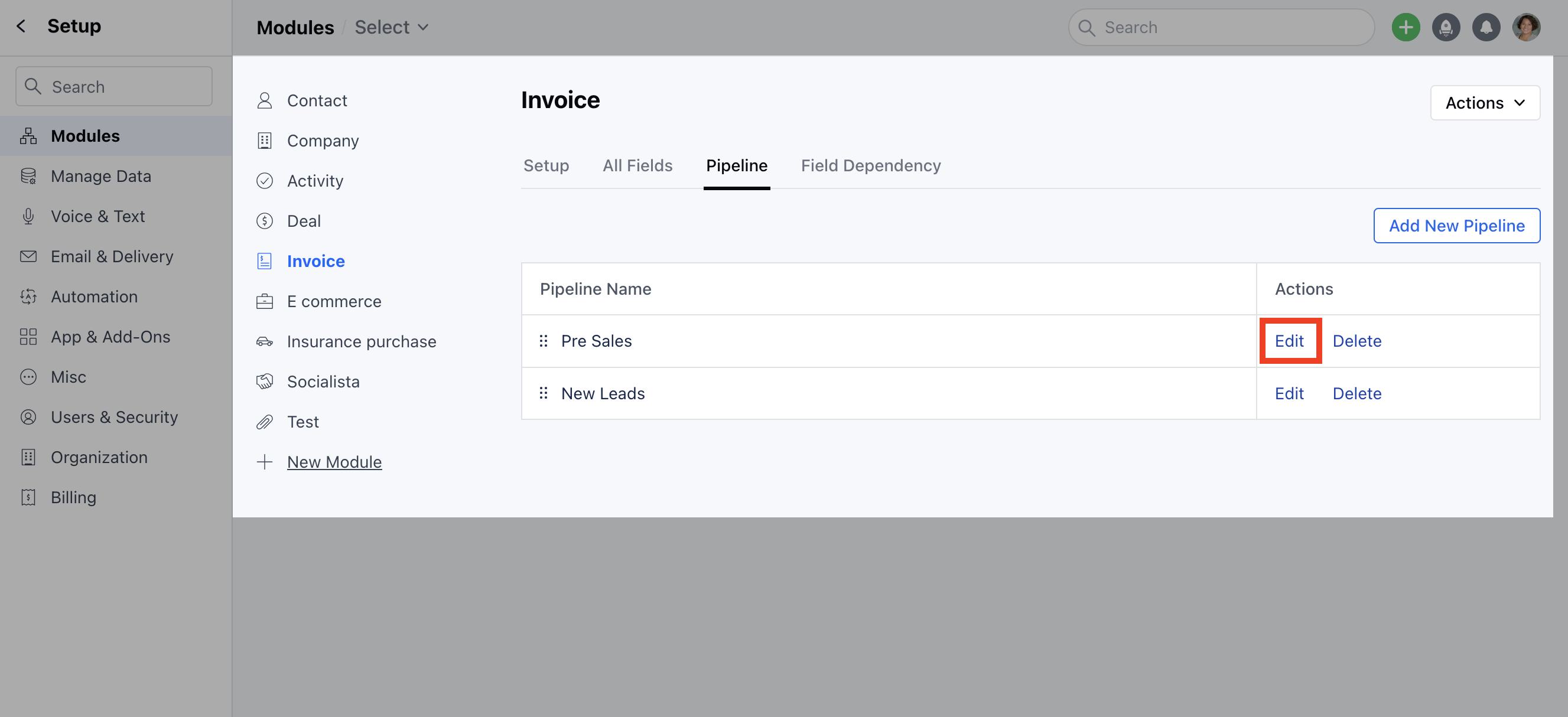 You can Edit the Pipeline Name, Stage, or Status, and also can Add New Stage
You can reorder the Pipeline Stages with simple drag-and-drop
Once the changes are made, a successful message will appear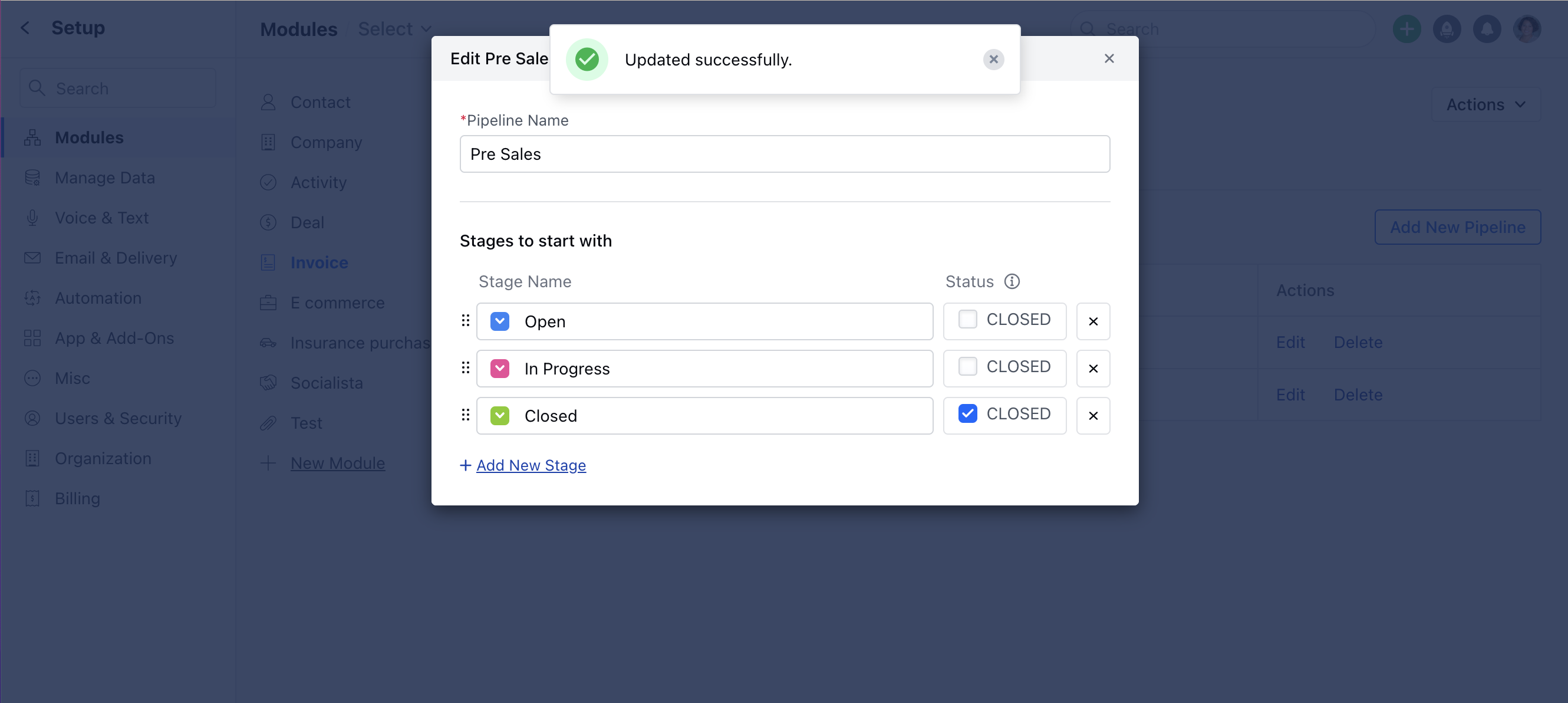 How to Delete the Custom Module Pipeline
Click on the Delete option under the Actions of the Pipeline that you wish to Delete.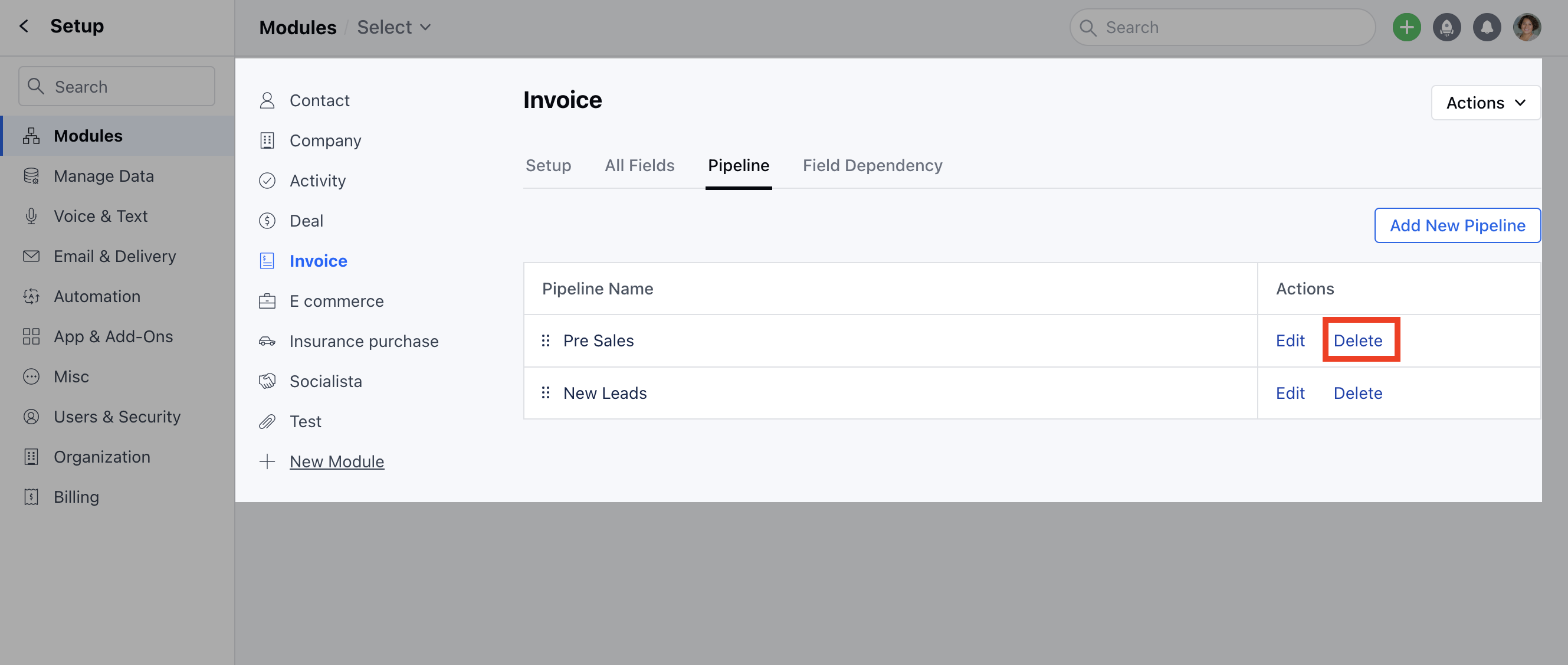 A pop will appear asking for Confirmation
Click Yes to confirm the Delete.