Two-factor authentication (2FA), sometimes referred to as two-step verification or dual-factor authentication is an extra layer of security used to make sure that people trying to gain access to an online account are who they say they are.
2FA requires you to enter an extra code when you log in. The code is generated from an application on your computer or mobile phone.
How to setup and enable two-factor authentication for your Salesmate account
Navigate to Profile Icon on top right corner.
Click on "Go to My account"
Click on the "Security" option in the sidebar
Head over to the "Two Factor Authentication" tab
Enter your Salesmate account password and click "Set Up Two Factor Authentication" button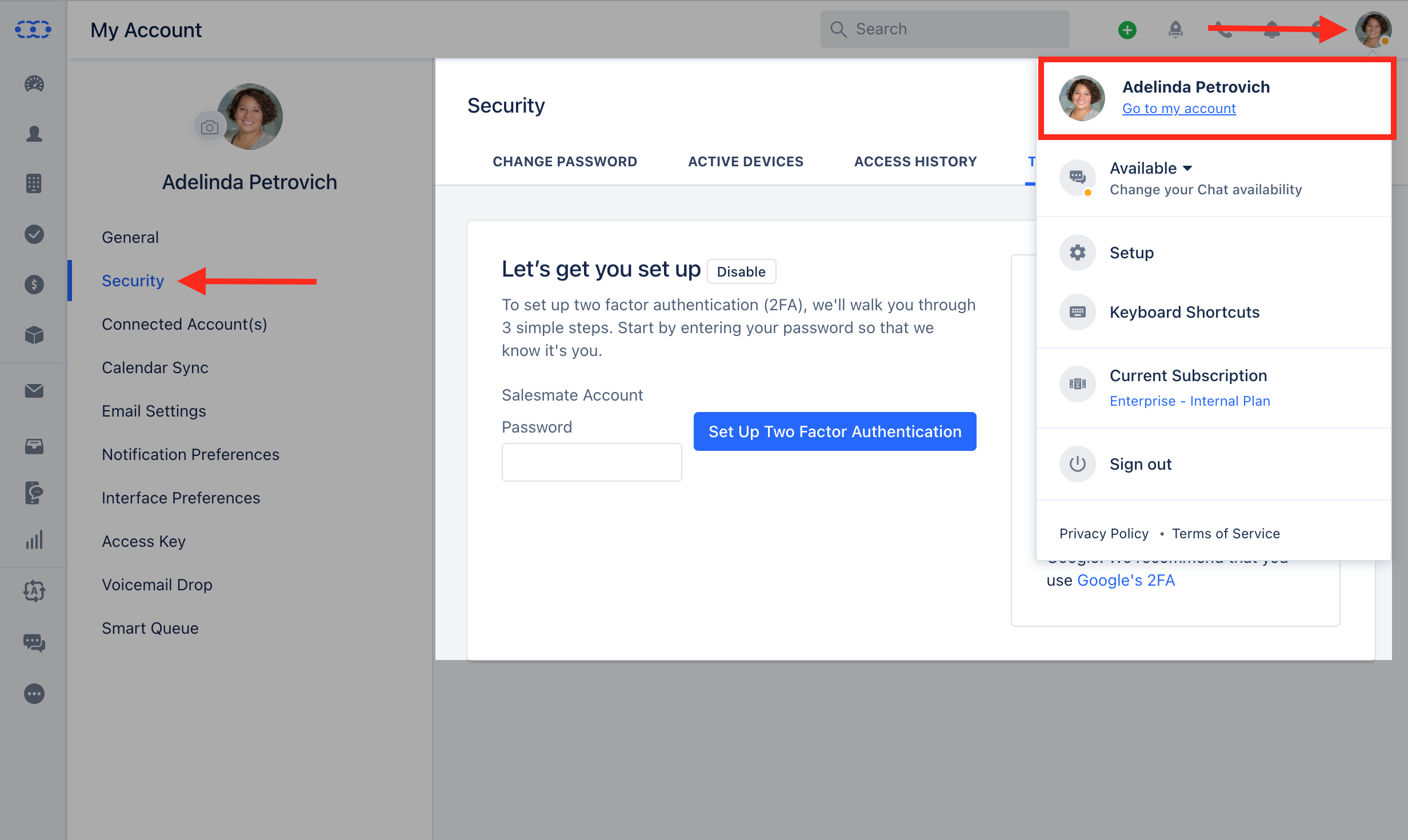 On successful validation, you need to follow the below 3 steps to complete the process.
Install a verification app on your phone
You will require a verification app - Google Authenticator, Authy, or Duo.
Scan this QR code with your verification app
Once your app read QR code, you will get 6 digit code.
Enter the 6 digit code here
Enter the code from the app below. Once connected, we will remember your phone so you can use it each time you log in.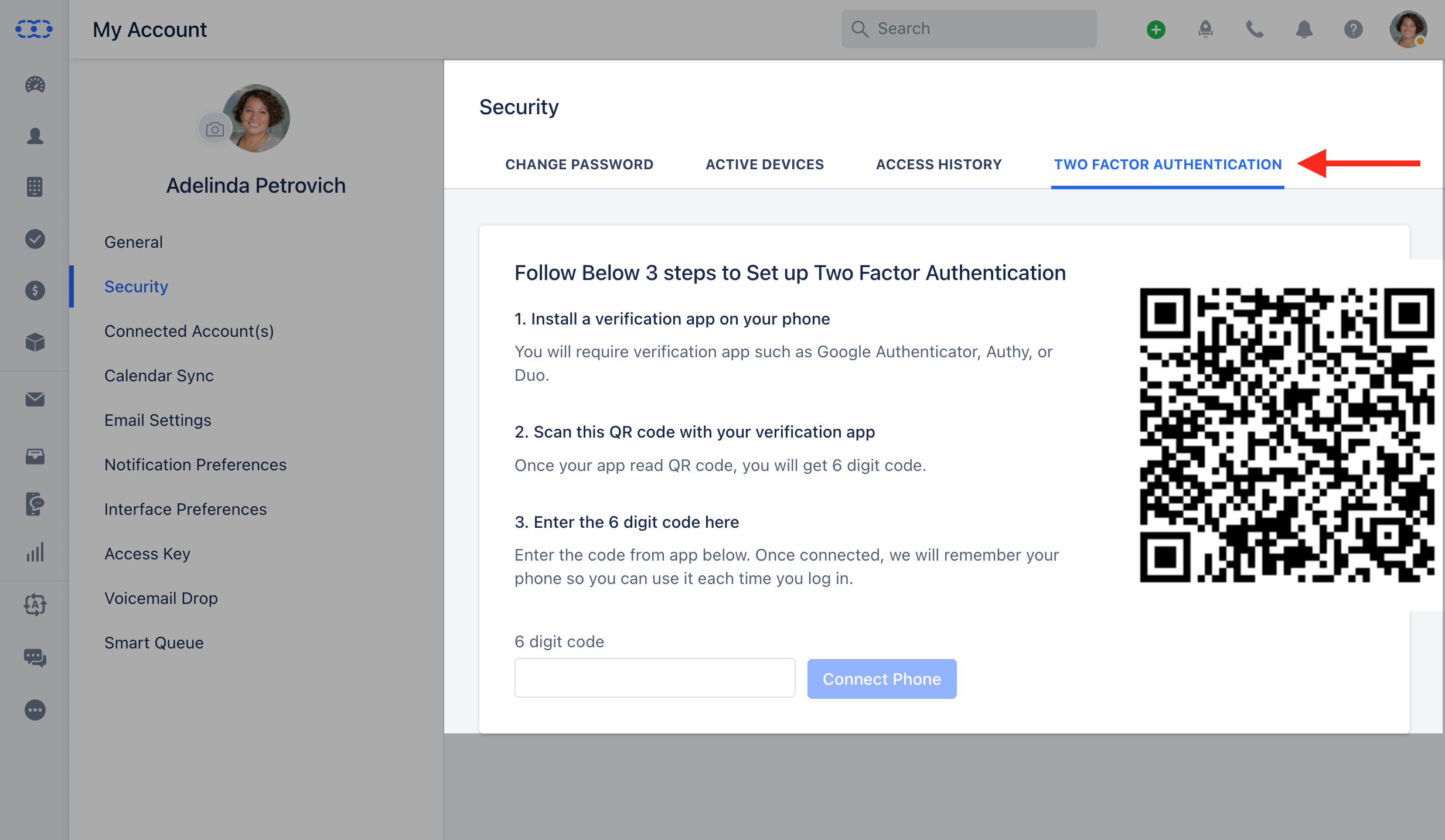 Once connected it gives you an emergency recovery key
Copy it to a safe place to recover your account at any point in time later if you happen to lose your phone or change the device
Once copied/printed, click "I Have Copied, Let's Finish"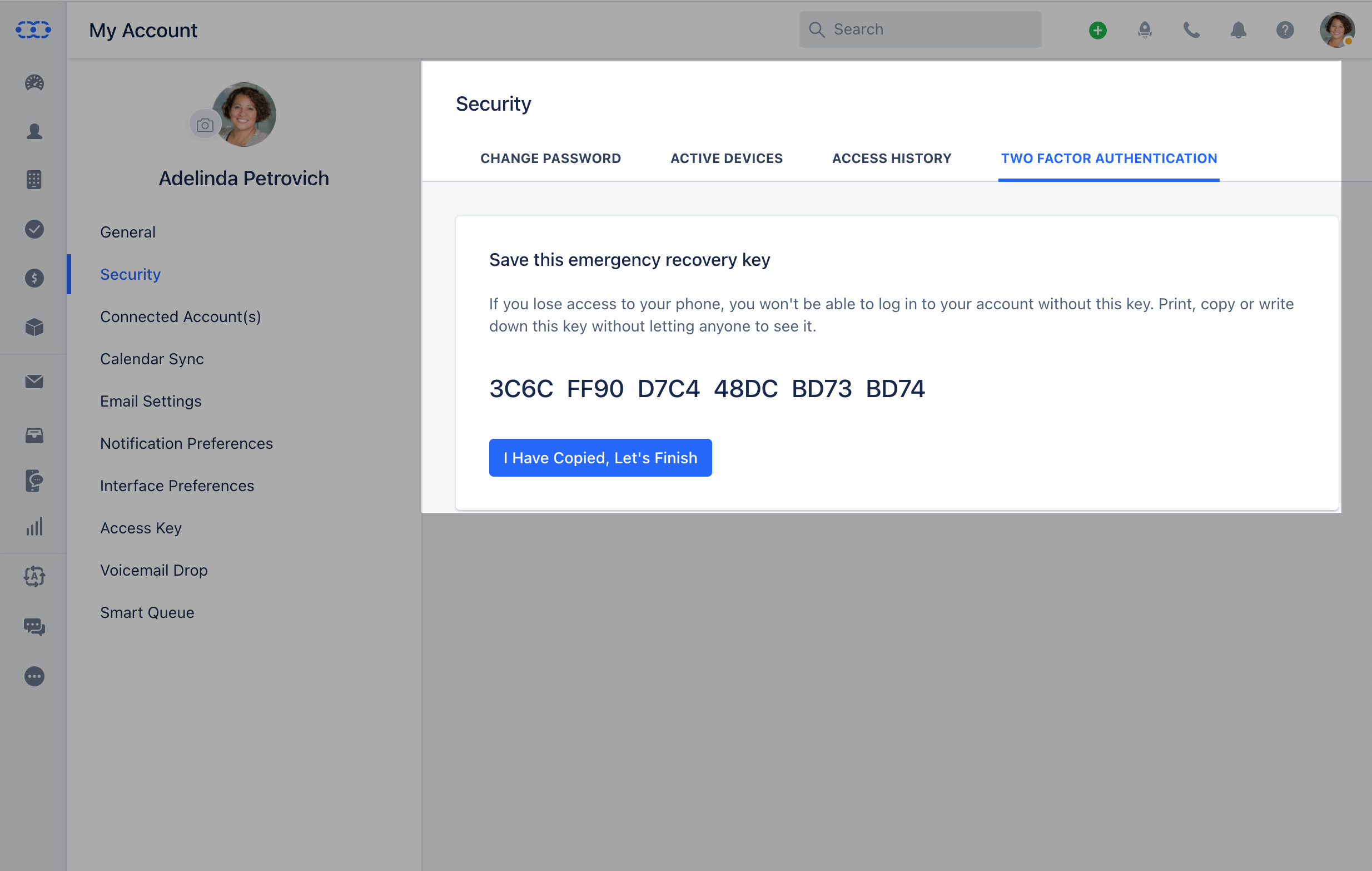 There you are. All set! with extra security to your account.
How to disable two-factor authentication for your Salesmate account
Navigate to Profile Icon on top right corner
Click on "My account"
Click on the "Security option in the sidebar
Head over to the "Two Factor Authentication" tab
Click on the "Disable two-factor authentication" link