Salesmate gives you some predefined report options for deals as below. You can also choose to create your own reports based on the Salesmate data source you have connected with.
Our Looker Studio Template includes reports around:
Contacts
Companies
Activities
Deals
To create your own report,
You would first need to connect to your data source under the Looker Studio account. For more information click here
Once you have successfully connected your account, you should be able to see the screen with all the fields present under your Salesmate account and their default aggregation.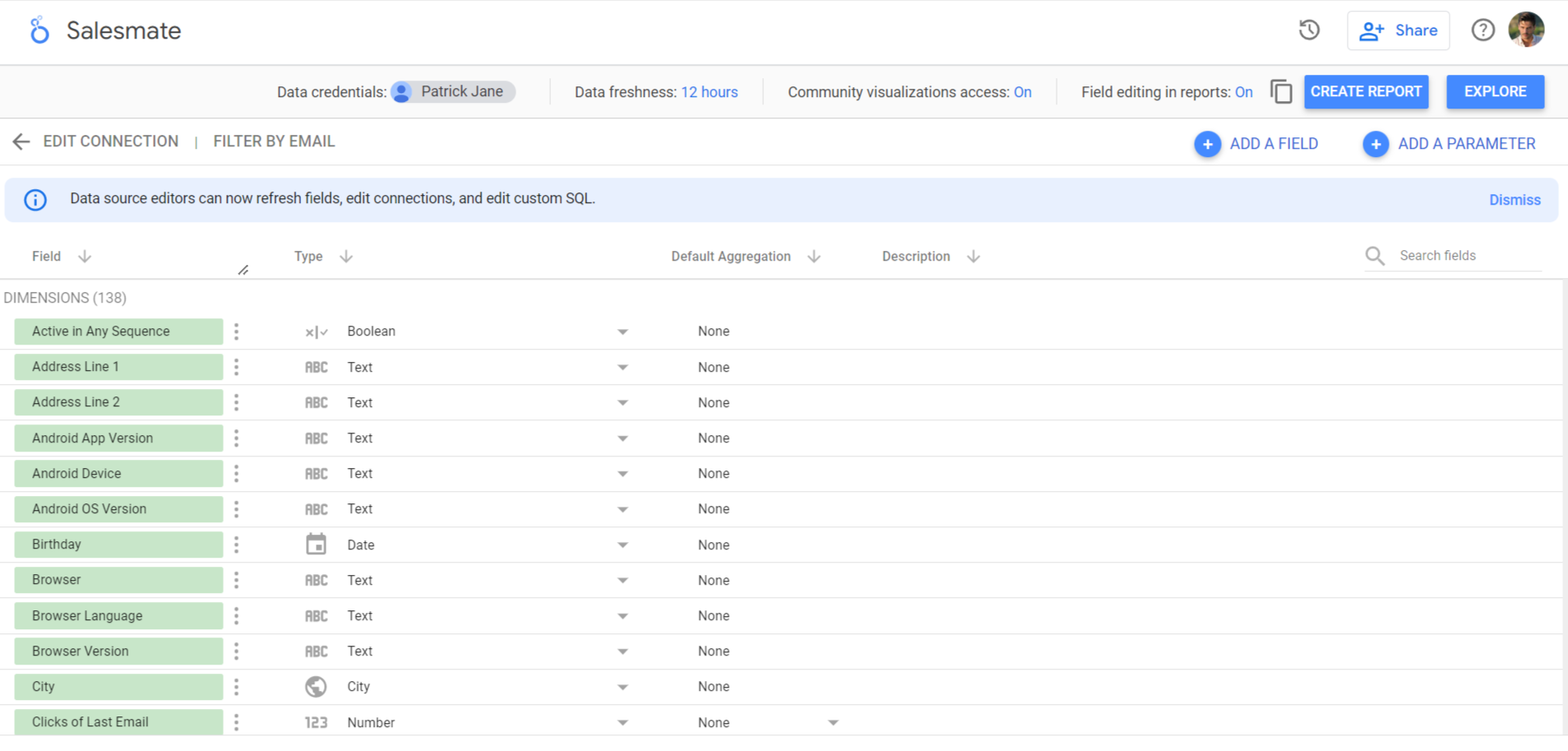 Now, Click on Create Report on the top right corner to go ahead and configure it further based on the fields.
To get started, simply drag any field to the canvas and you should be able to view an additional panel open up to set up the relevant dimension and metrics.
You can now choose from the fields and place them under the dimension header for categorical information and metrics for quantitative measures.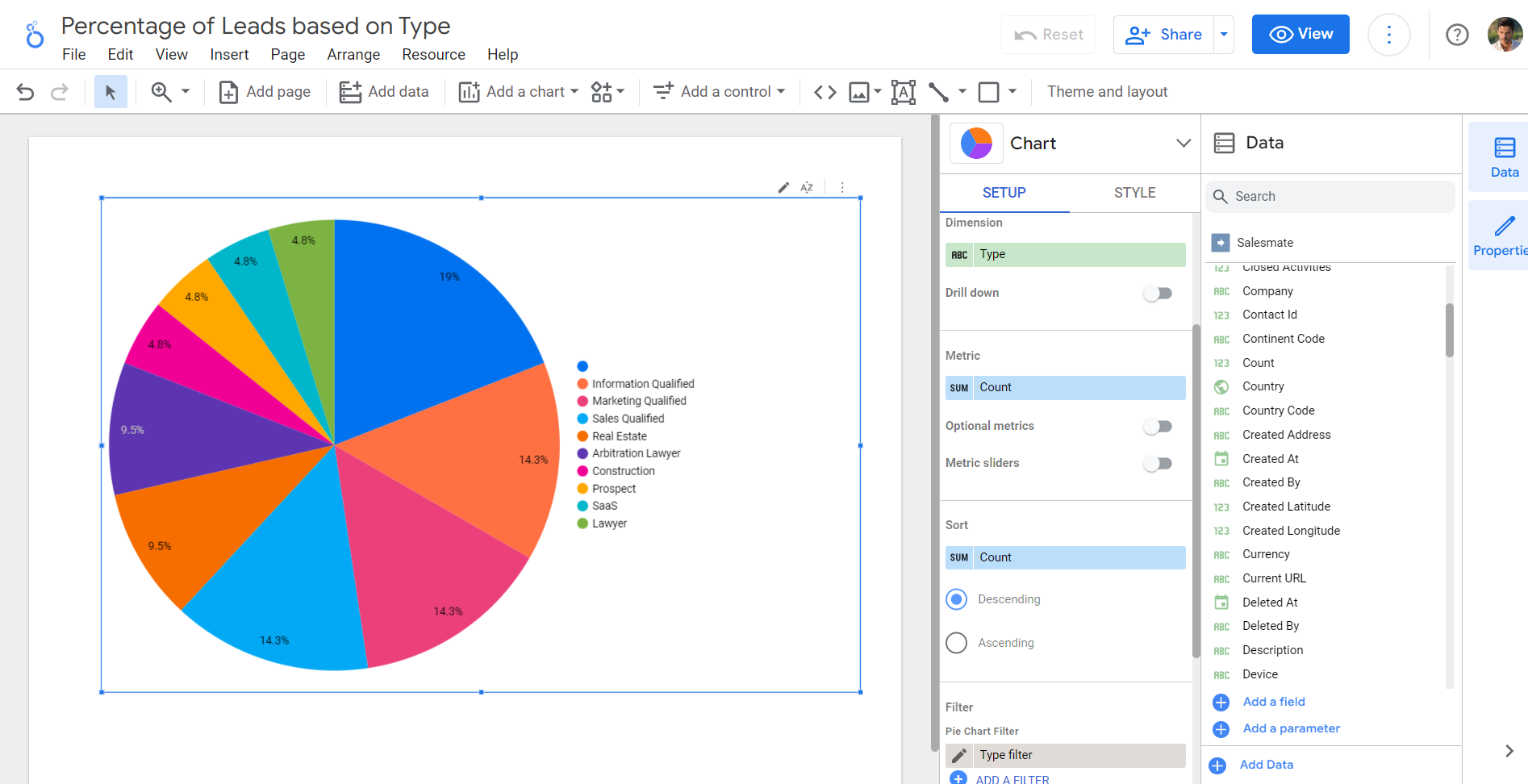 In case you wish to narrow down the report, additional fields can be added to the "Filter" section.
Feel free to reach out to us should you need any help while configuring the report by clicking on "?" on the top right corner of your account.