Choose if an unassigned conversation should be auto-assigned to you when posting a reply inside.

To personalize assignment preference, follow these steps
Navigate to Chats on the left menu bar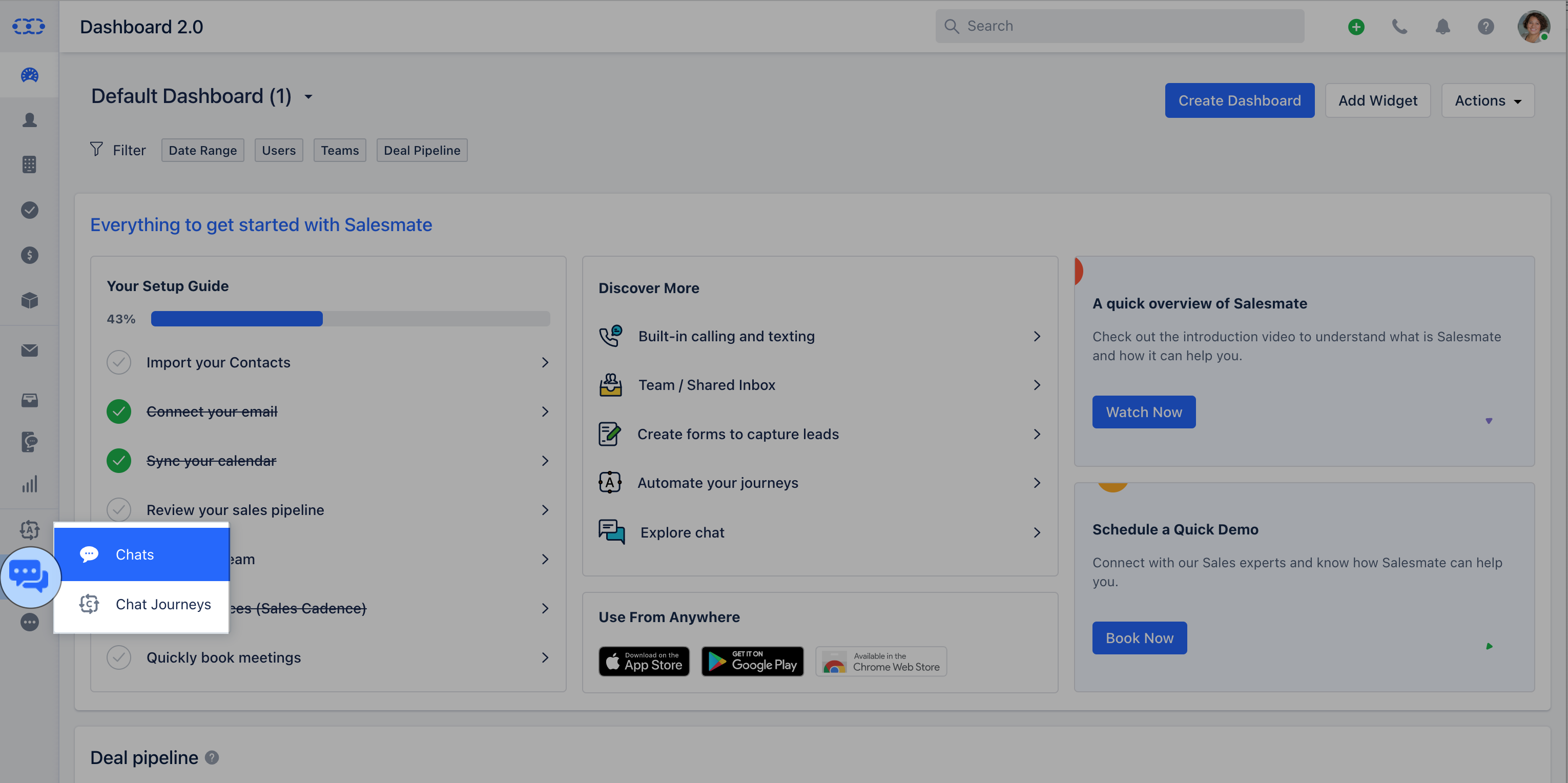 Click on Chat Settings on bottom left.
Switch to My Preferences in the left sidebar
Click on the "Assignment Preference" tab.
Select your preference.

Assign conversation to me
Keep it unassigned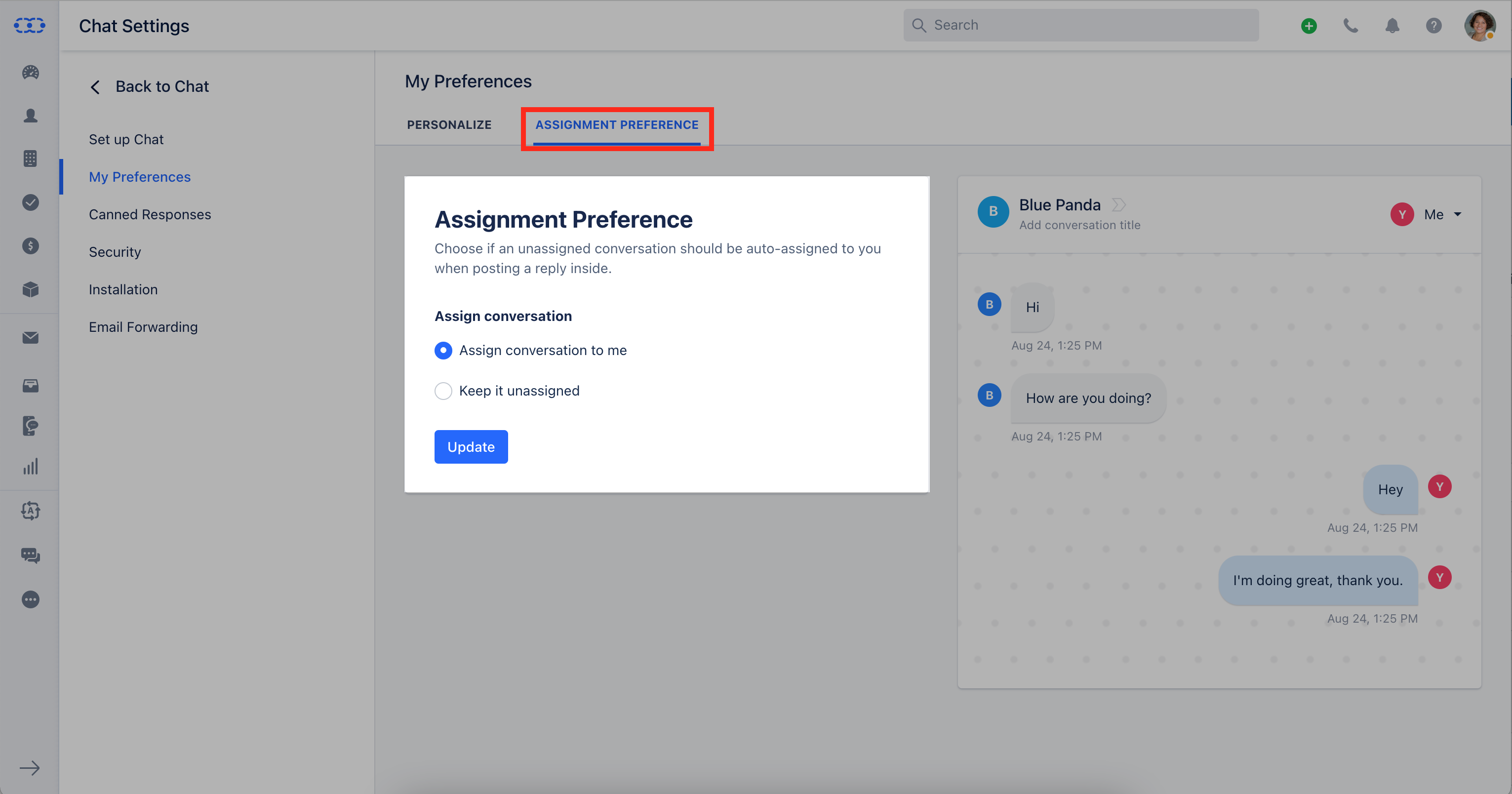 Hit the Update button to save your changes
These changes will reflect in your inbox once a new conversation is created, it will assign to you if you reply inside an unassigned conversation (as per the settings configured in the above image).