Note: A user will require "Manage List" rights to create a List.
Learn More
Lists allow you to find specific groups of people using simple filters. In the Marketing sector, a list plays a very important role, by creating a list you can manage your contacts efficiently.

Use Lists to enroll in Automation Journeys to execute some action based on the List trigger.

To manage your list, please follow the below steps:
Navigate to the Profile Icon on the top left
Go to Setup
Head over to Lists under Sales Automation.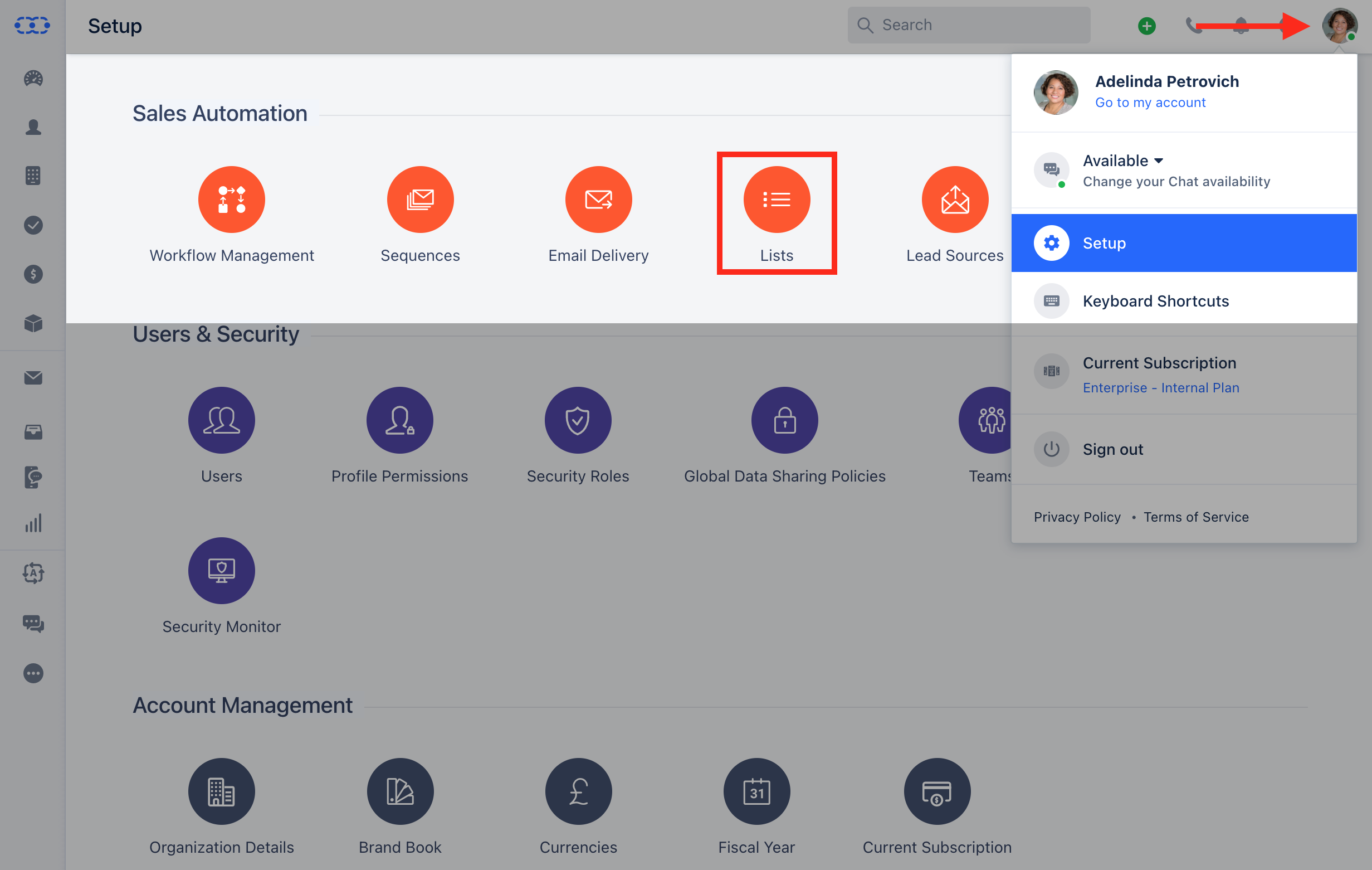 Here, you will see all the Lists that you have created and also be able to manage those Lists.
You will see the below columns on the Lists table.
List Name: When you click on the list name, it will redirect to the contact module and it will show all the contacts included in that list.
List Description: Mention information about the purpose of the List
List Owner: Who created the list
Contacts: Total number of contacts added to this list