Now with the help of Import Wizard, you can directly add the contacts to a List that you are importing.
On Preview & Import page, you get the option to select the List name to which you want to add the imported contacts, you can also add contacts to multiple lists from the import.
To import contacts to a list, please follow these steps:
Navigate to the Profile Icon on top right corner
Go to Setup
Head over to Import or Migrate Data under Data Administration.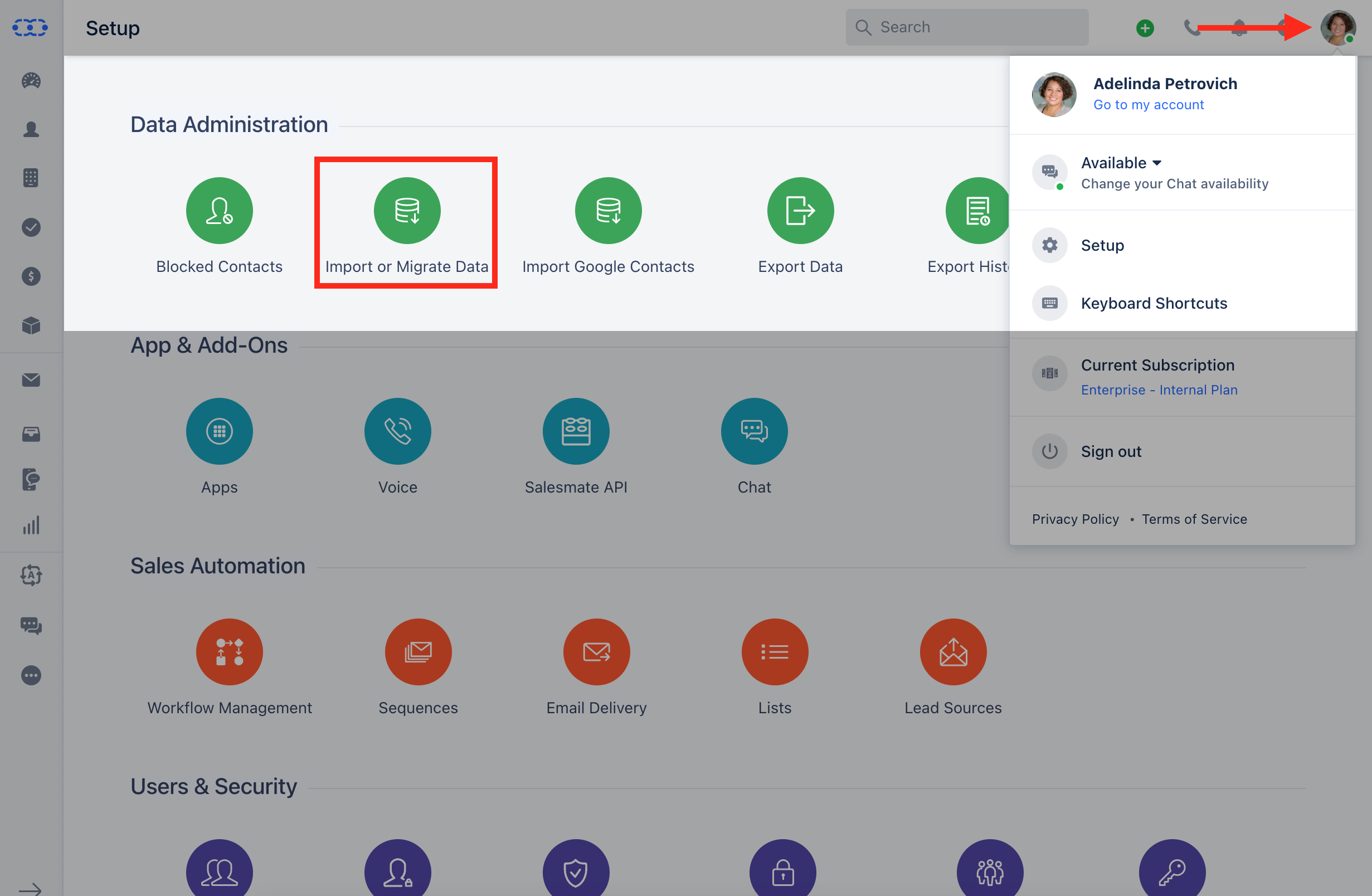 Here, after completing the mapping, on Preview & Import page, you will get the option to add the contacts to the lists.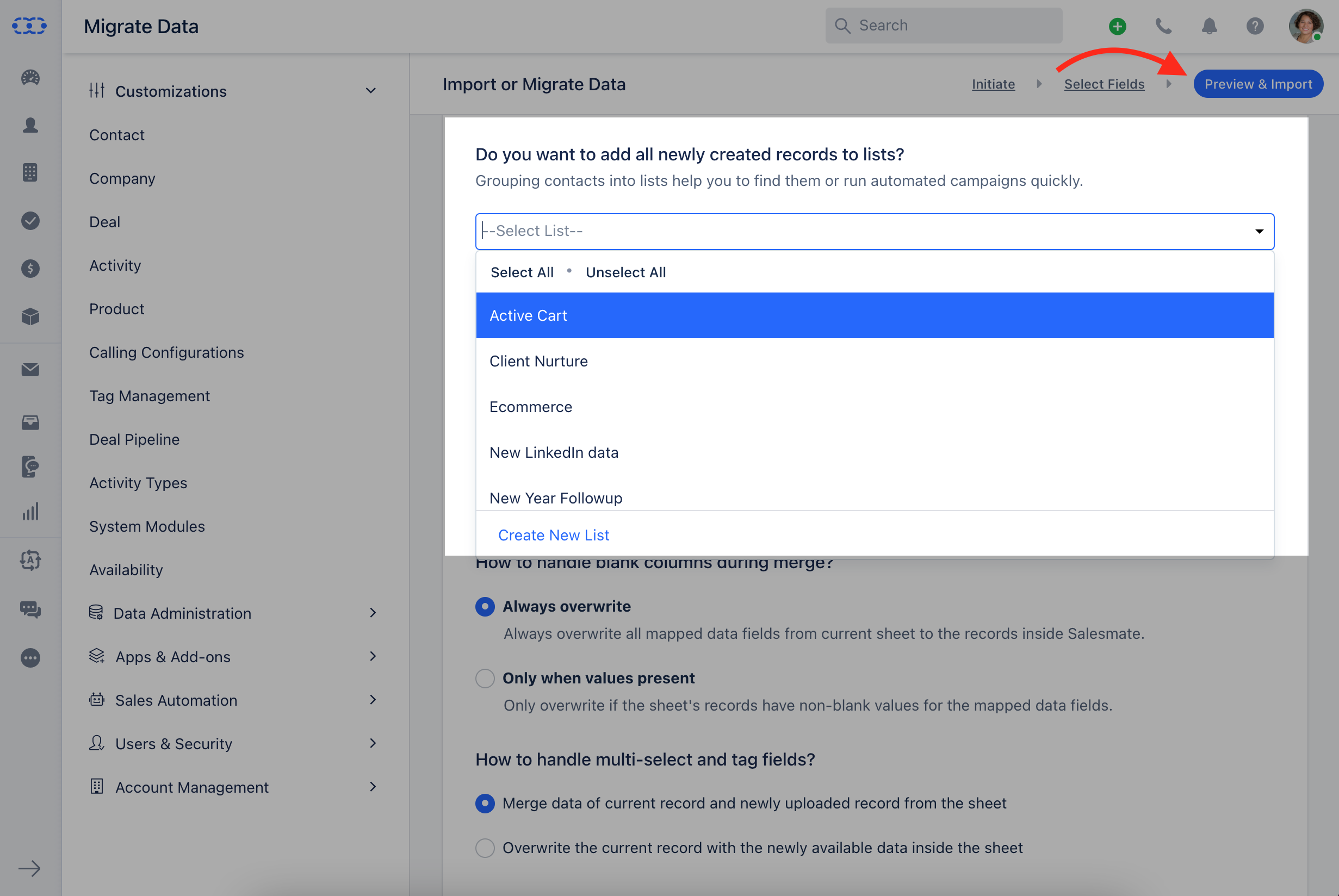 Note
:
New Contacts:

All newly created contacts will be assigned to the selected list.

Existing Contacts:

If contact is already added to the list then no action will be performed.
If contact is not on the list then it will be added to the list.