You can Delete the schedulers if you wish to discontinue with them at any time which furthermore will not let customers schedule any meetings/ calls.
Once Deleted, contacts will be unable to schedule further meetings with deleted meeting scheduler.

Meetings previously scheduled will not be affected after this action has been performed.
To Delete a Meeting Scheduler, follow the below-mentioned steps:
Navigate to the More option from your left sidebar menu
Click on Meeting Scheduler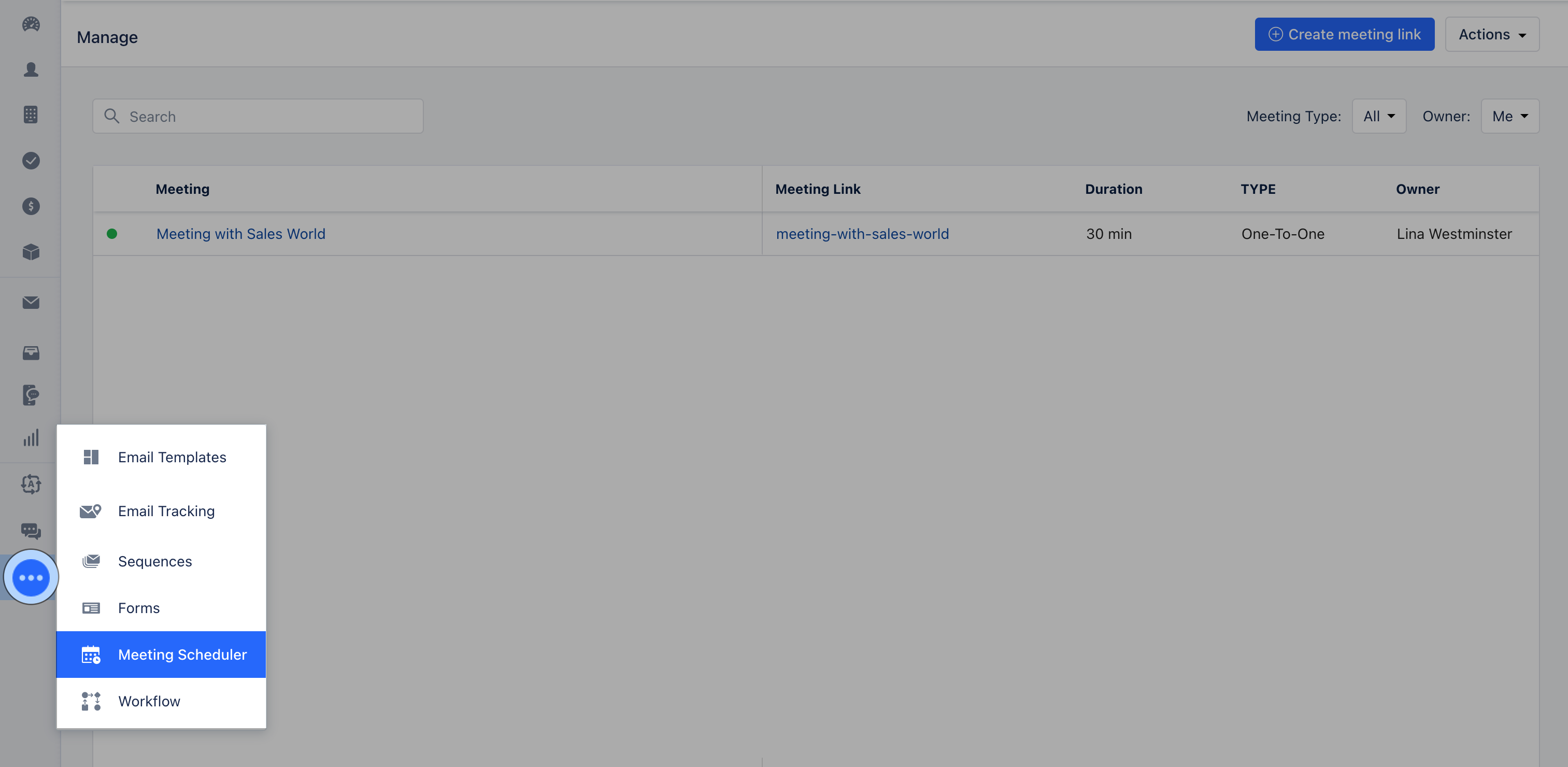 Hover over the Meeting Name which you wish to Delete
Click on the Action button
Hit the Delete option
Confirm the Delete Pop up message
Note: This Action is irreversible and the Meeting Scheduler cannot be restored once deleted.
Need help?
Feel free to chat with us or write us at support@salesmate.io & we will be glad to assist you