Salesmate offers you Clone functionality to save your crucial time by duplicating an exiting scheduler and customizing it for your current needs with minimum effort.
While creating a new meeting scheduler, you may use the existing scheduler's customization to save your few steps, thus you can Clone a meeting scheduler.
To Clone a Meeting Scheduler, follow the below-mentioned steps:
Navigate to the More option from your left sidebar menu
Click on Meeting Scheduler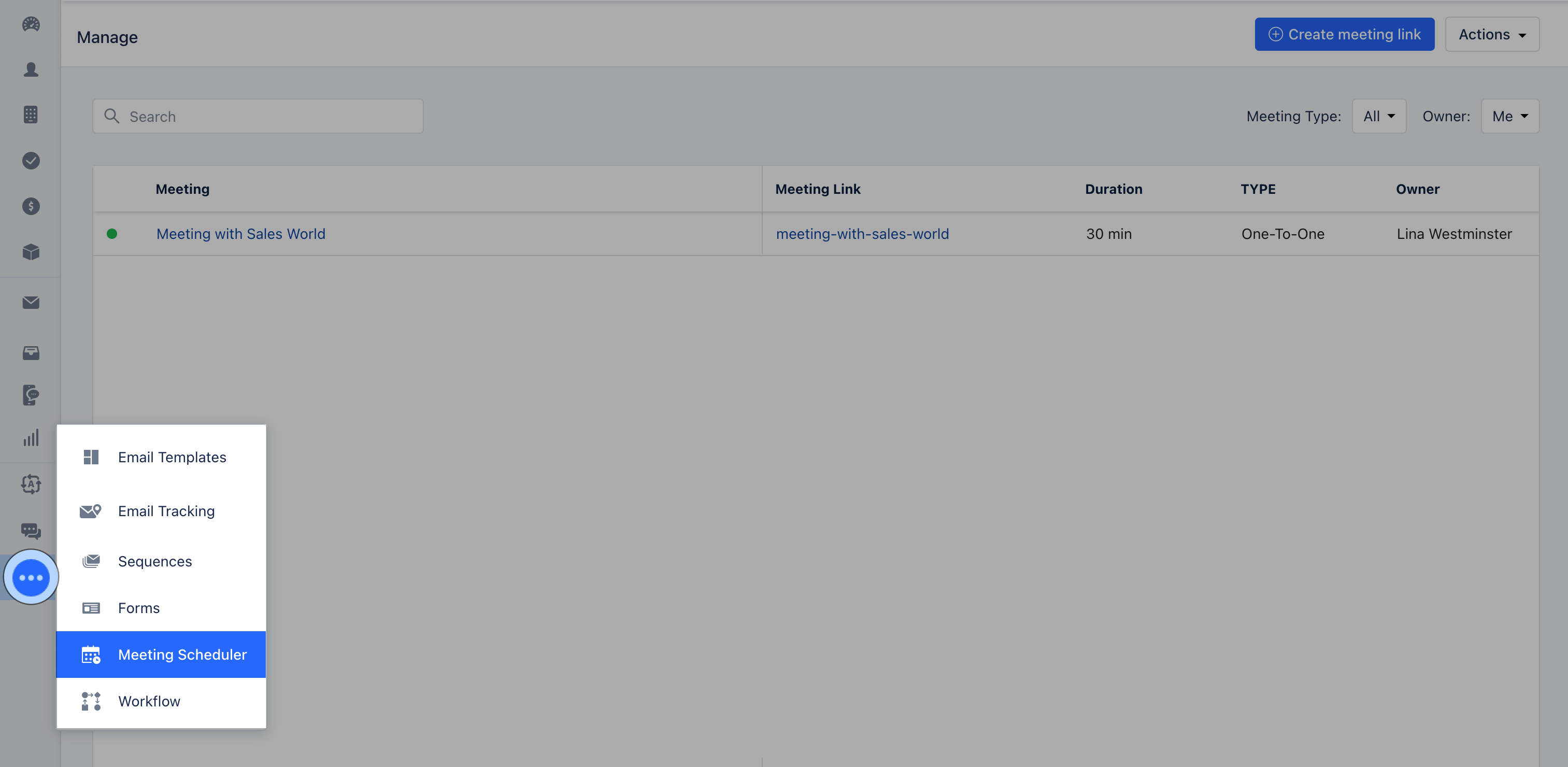 Hover over the Meeting Name which you wish to Clone
Click on the Action button
Hit the Clone option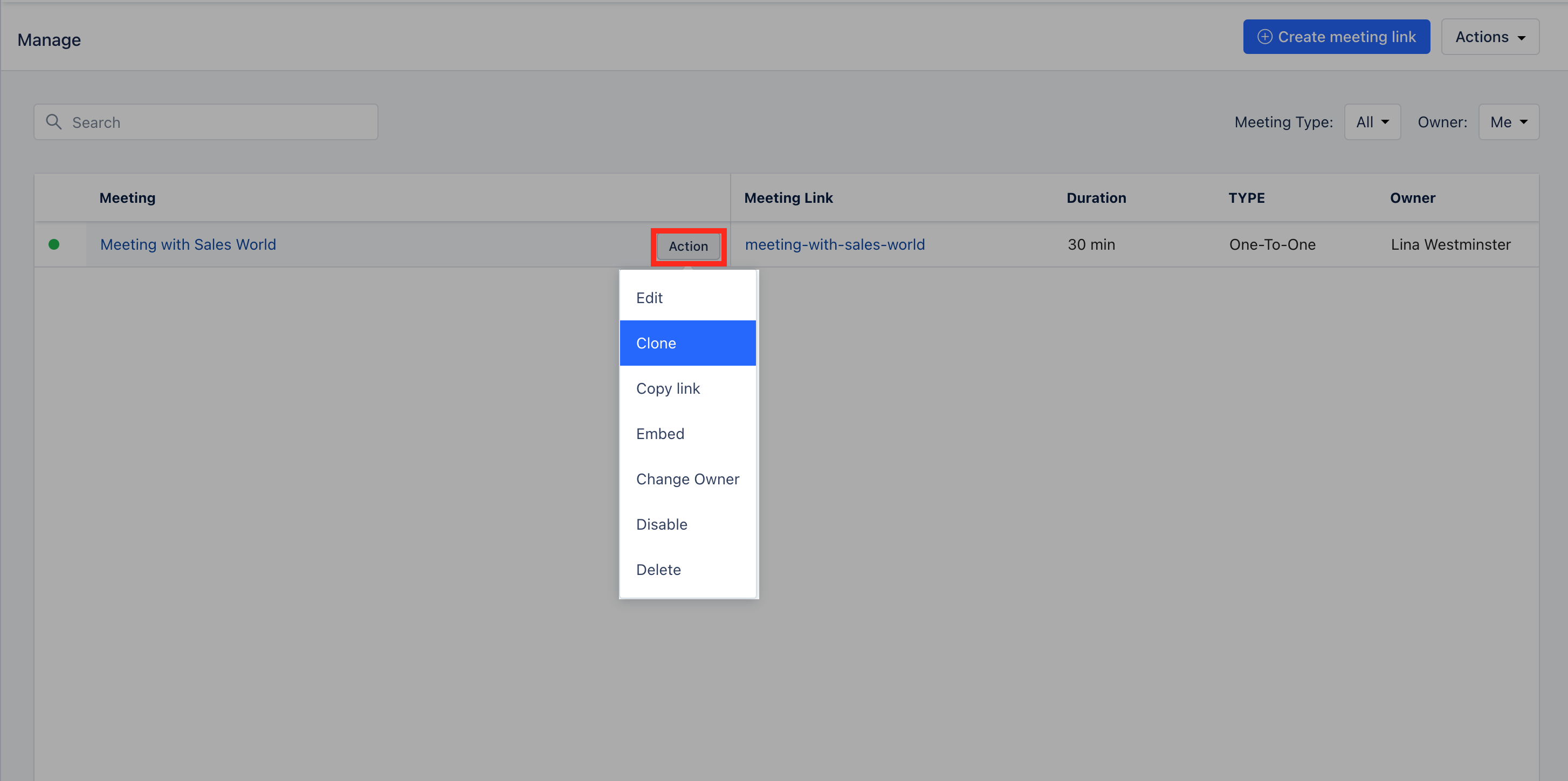 Once clicked you will be presented with the following options:
Meeting Name: You can feed the name of the new meeting scheduler
Activity Type: Select the activity type which should get created upon successful booking
Meeting URL: Customize the meeting URL suffix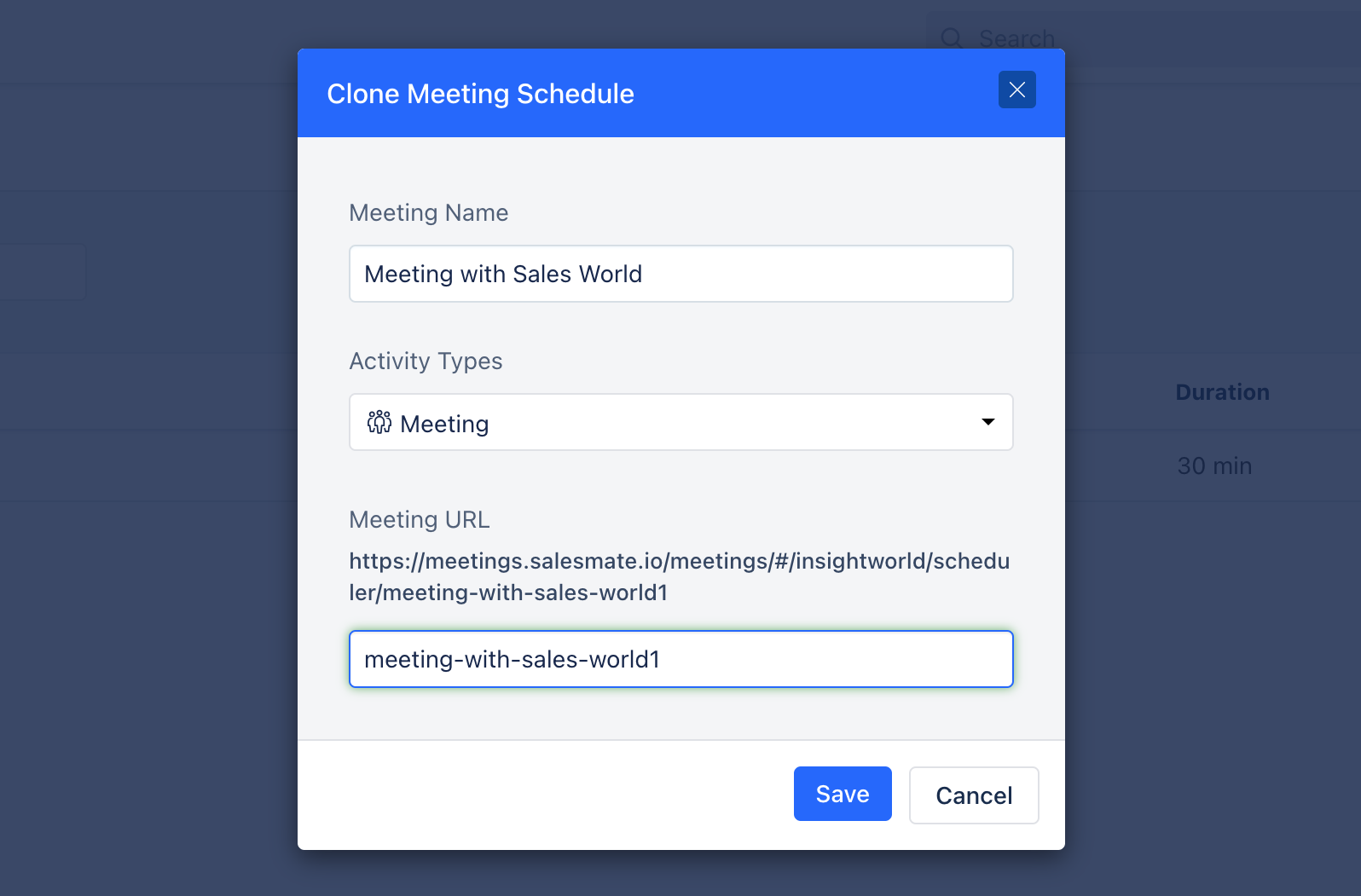 Click on Save to find further options for customizing the Meeting Scheduler.
Need help?
Feel free to chat with us or write us at support@salesmate.io & we will be glad to assist you