Salesmate Meeting Scheduler gives you the flexibility to enable or disable a meeting in case it has to be stopped for future booking or reinstated from a brief halt.
Meeting Scheduler can be marked as Active or Inactive whenever required as per your availability.
To Disable / Enable a Meeting Scheduler, follow the below-mentioned steps:
Go to the Left Menu panel
Click on More Menu
Select Meeting Scheduler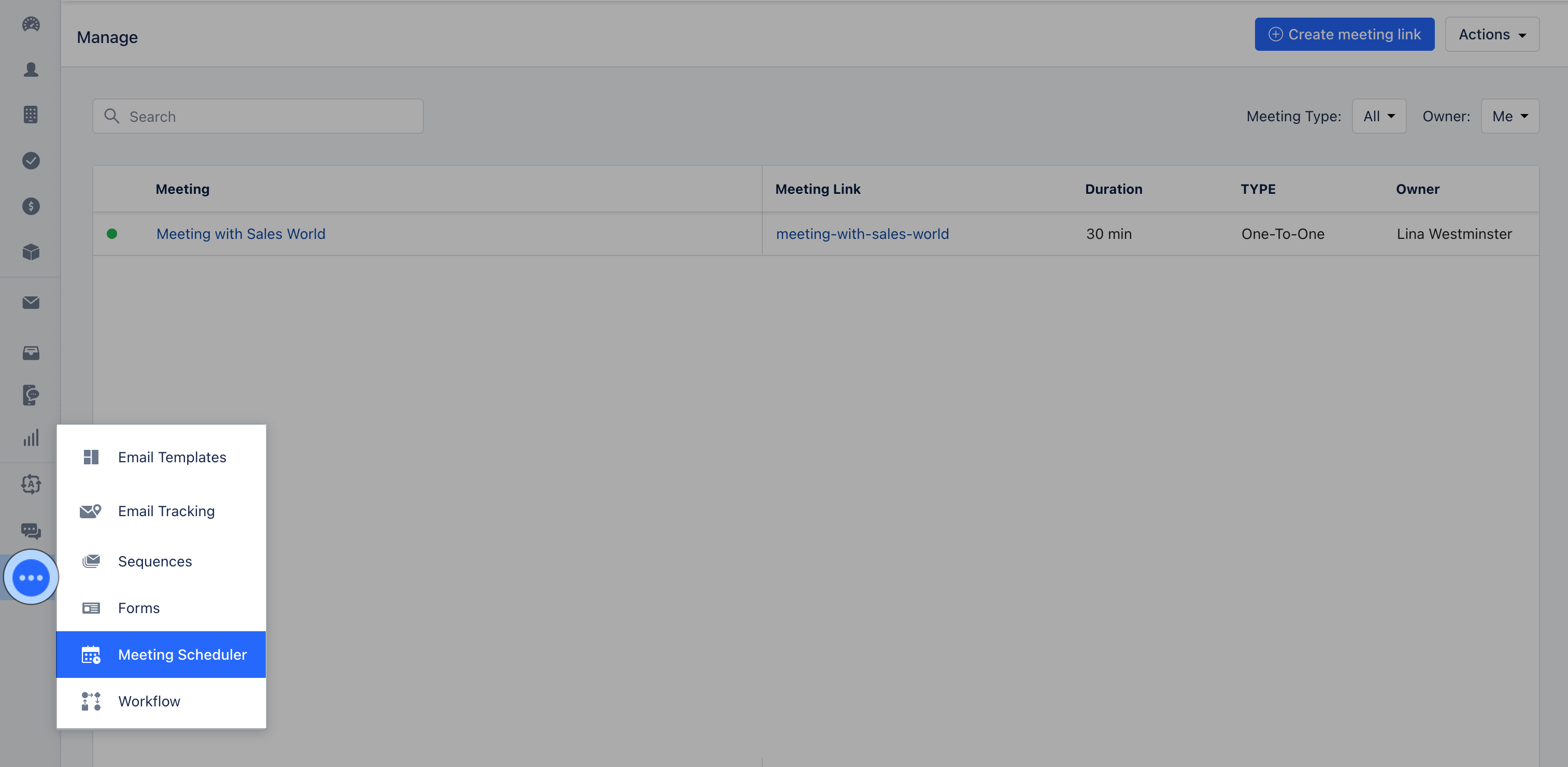 Hover over the Meeting Name which you wish to Enable/ Diable 
Click on the Action button.
Hit Disable, to mark the meeting inactive for future bookings OR hit Enable, to activate back the Meeting Scheduler for upcoming bookings.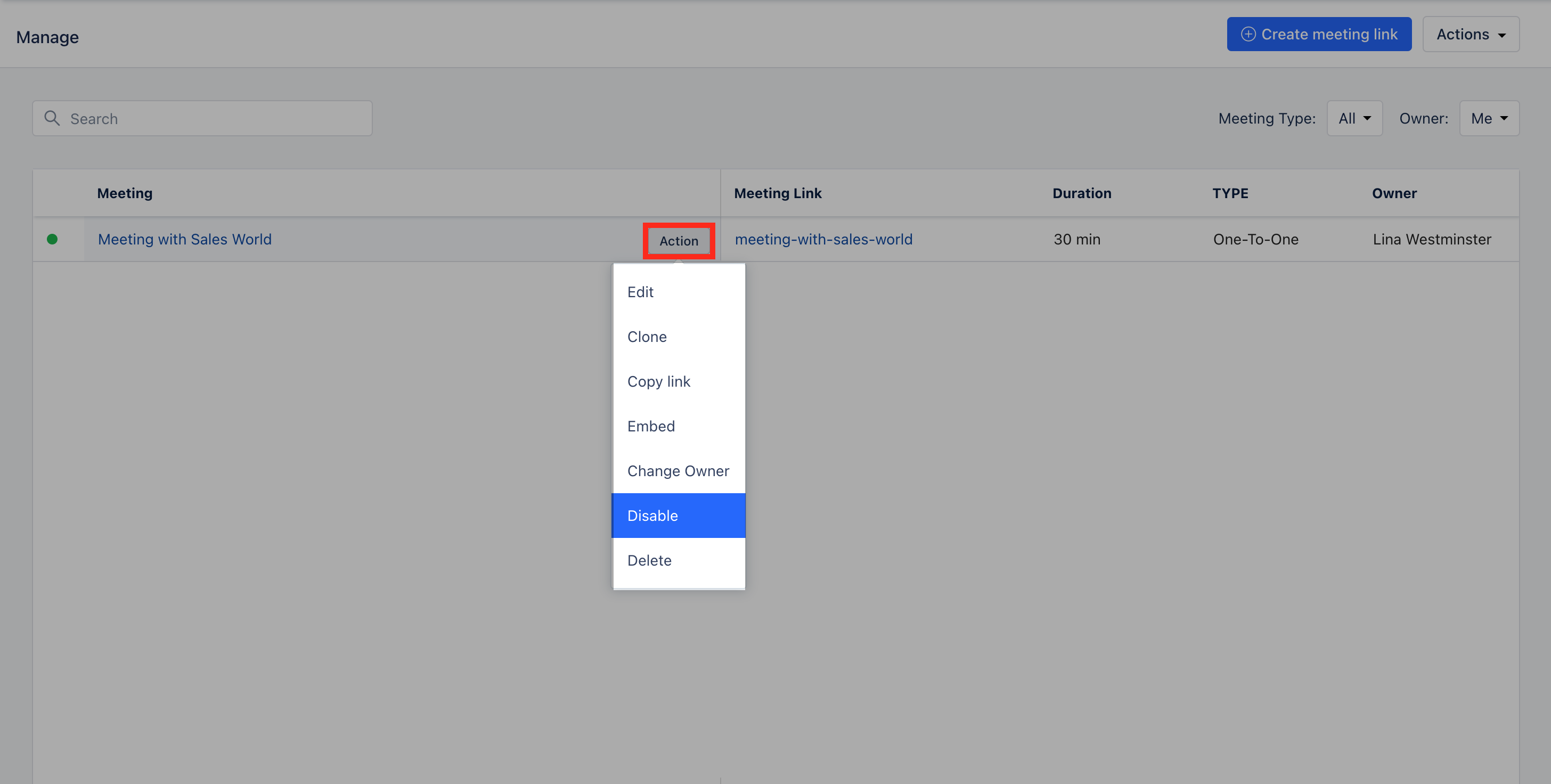 Color identifications to identify Meeting Scheduler Status

Disabled: Grey
Enabled: Green

Need help?
Feel free to chat with us or write us at support@salesmate.io & we will be glad to assist you