This feature is available in our selected plans only i.e. Boost & Enterprise.
Let's see in brief about this feature and scheduling emails to share Reports with preferred internal users at a specified frequency.
Email Report
Firstly, navigate to the Reports page from the sidebar menu.
Here, you will see the list of Reports.
Click on the Actions button beside the Report name
Hit, Email Report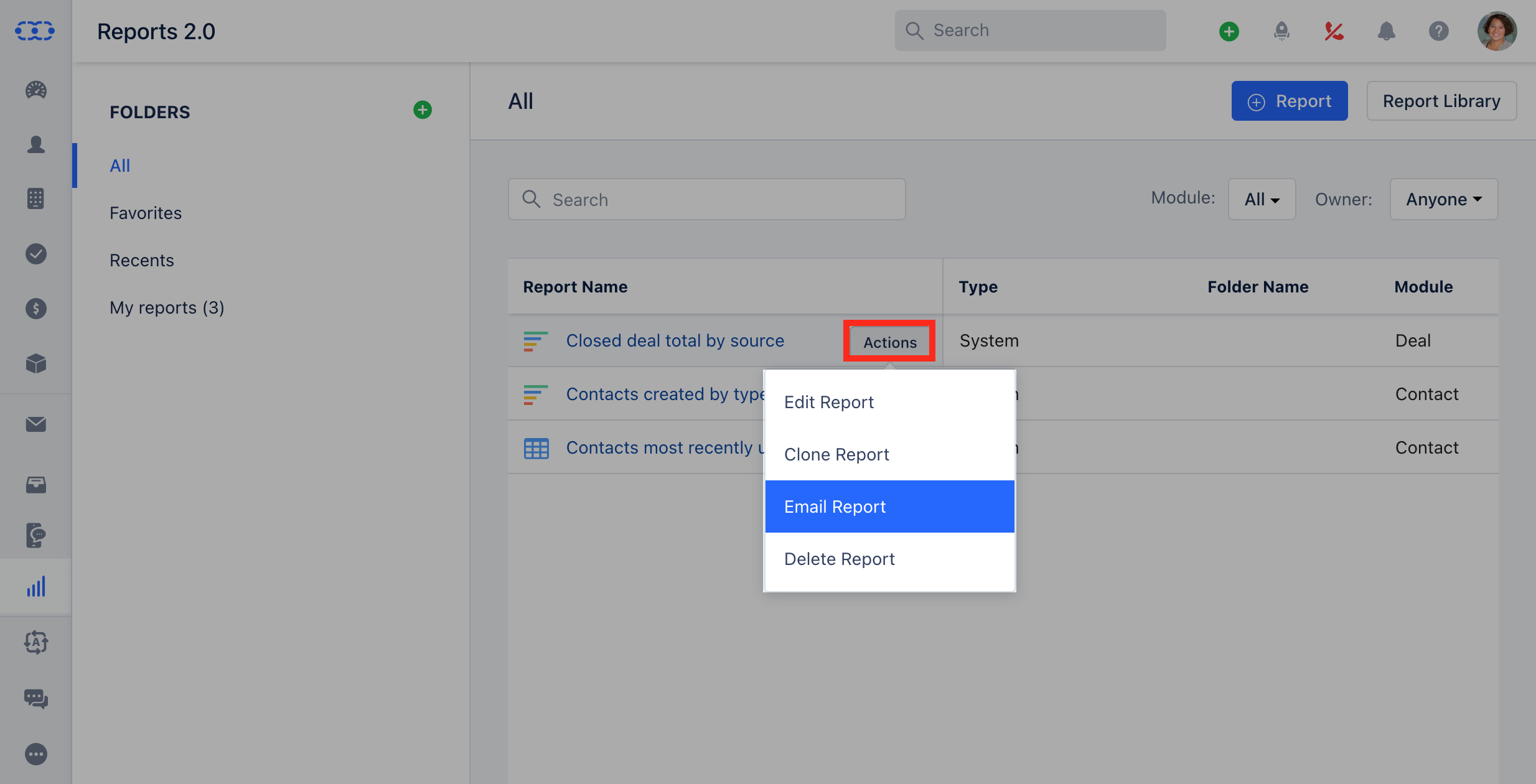 When you click on it, a prefilled popup will appear where you can change the following options:

Email Subject
Recipients - the internal Salesmate users with whom you want to send the email
Additional Recipients - specify the email addresses of people who don't have a Salesmate account but you wish to send an email
Email Body - enter the text that will be content of the mail

Recurring Emails - enable this option to send emails to the selected recipients on a Daily, Weekly, or Monthly basis as per the time and frequency you choose.

Recurring options that are available: Daily, Weekly, and Monthly.
If chosen Daily, you get to select the time too at which the mail will be sent on a daily basis.
If chosen Weekly, you get to choose the day and time.
If chosen Monthly, then you can choose the day from '1 to 28' or the last day of the month and the time at which mail will be sent.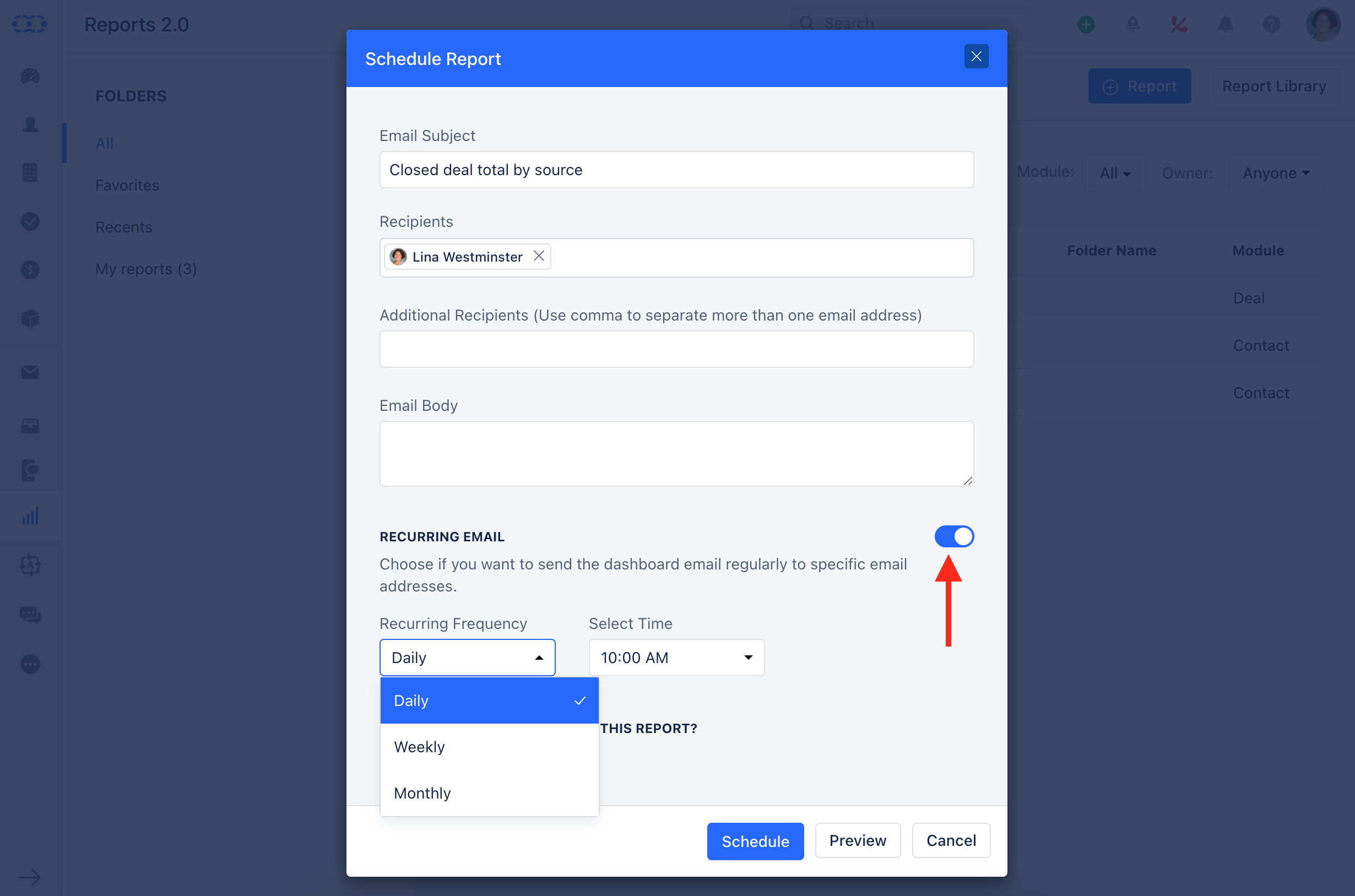 Manage Recurring Emails
On the Reports list, click on the Report Name where the Type is Scheduled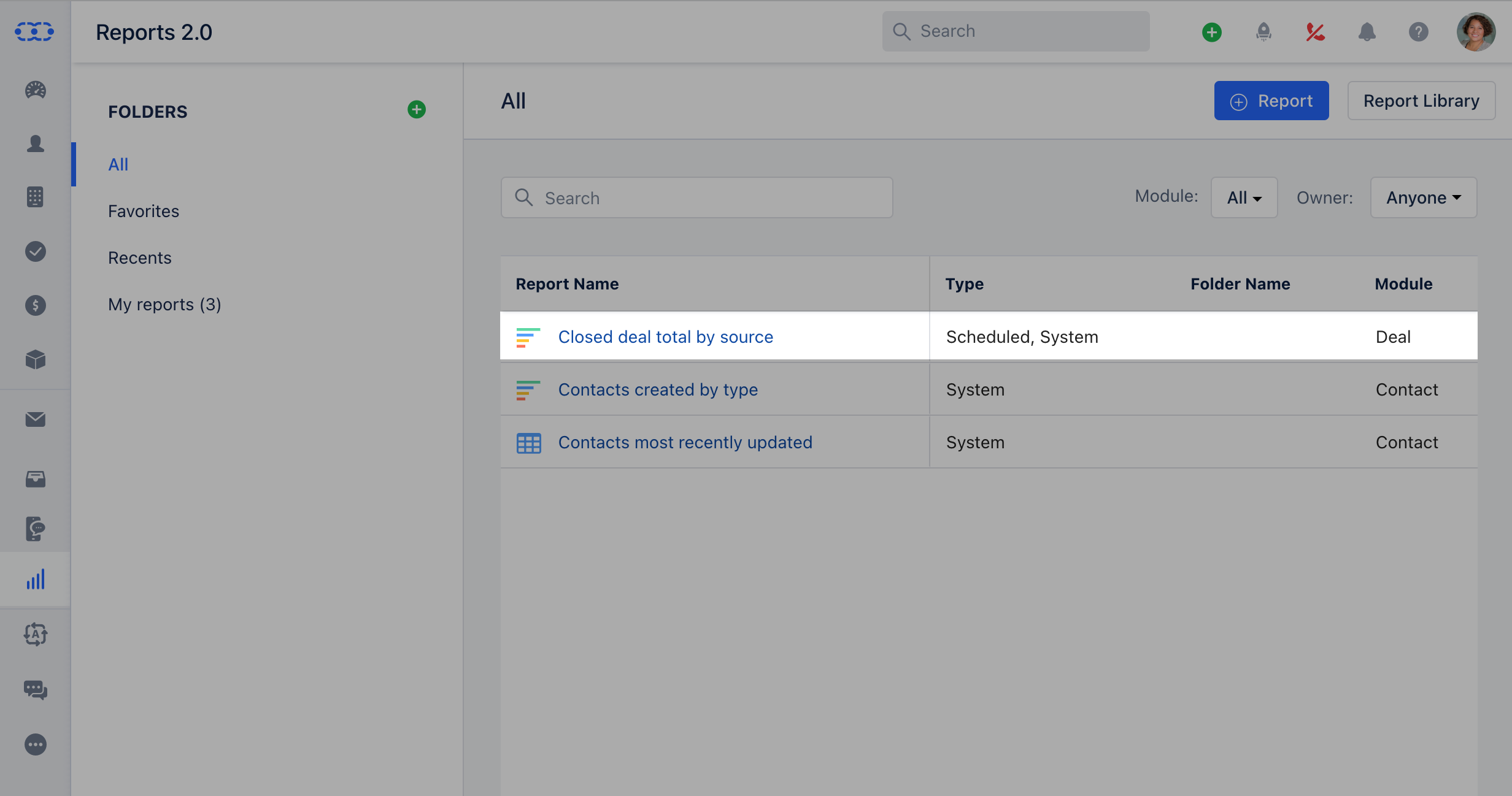 Here, you will see the message "This report is scheduled, View Details".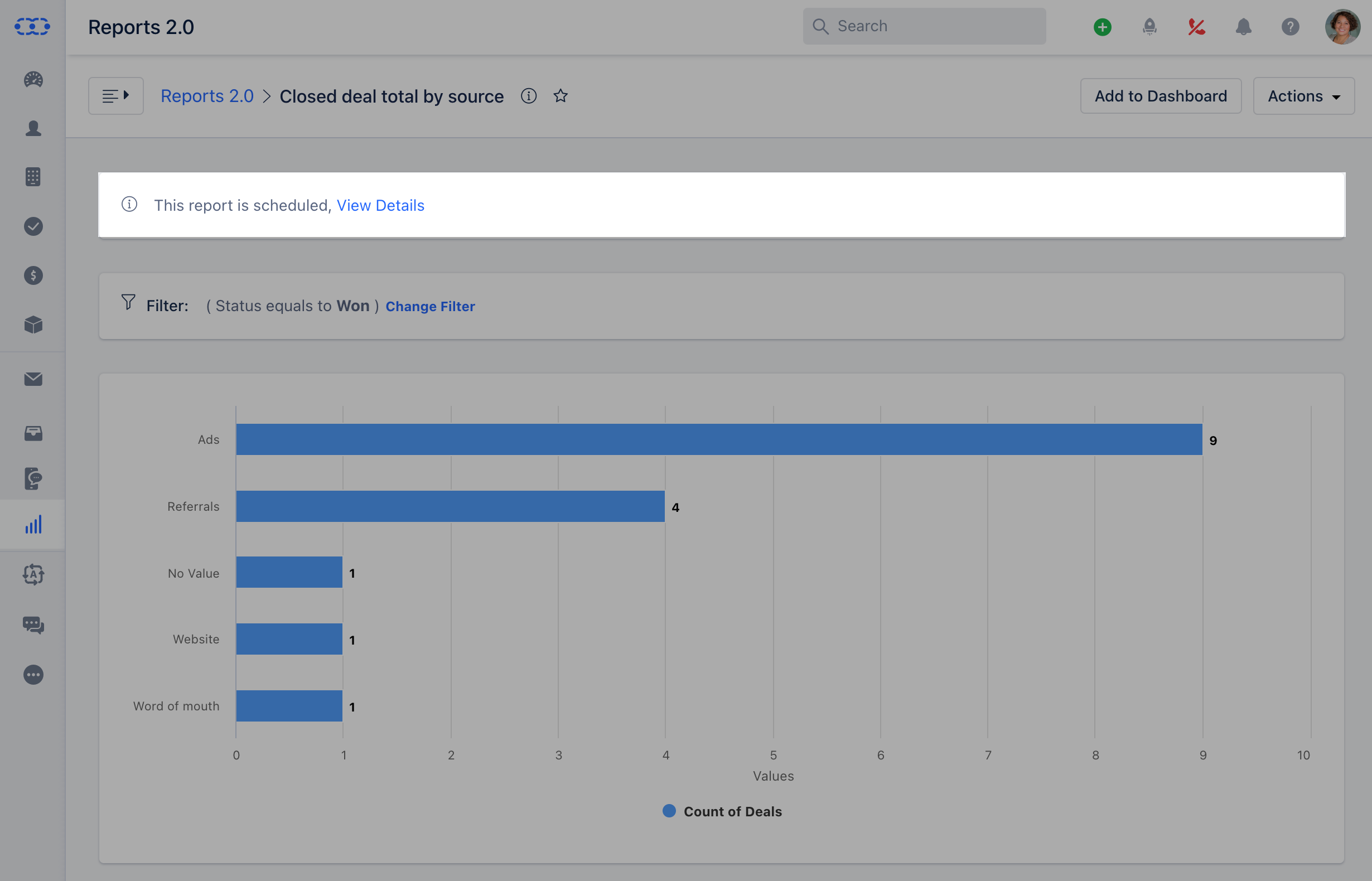 Click on View Details to manage the Scheduled Emails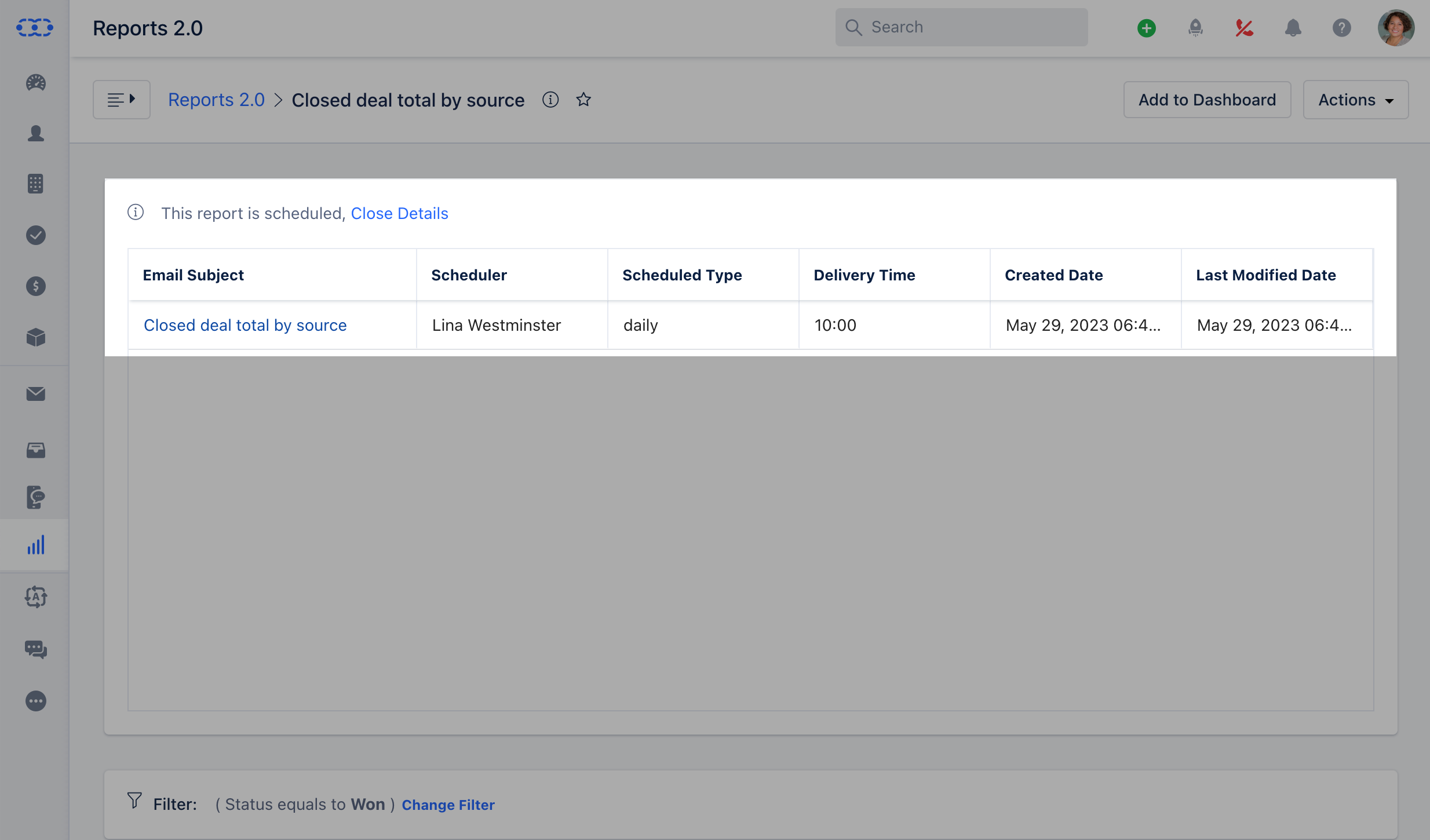 Now you will see the list of Recurring emails set for the particular report.
By clicking on Email Subject a popup would appear.
Where you can Edit Information or Delete the recurring email