Note: Only users with 'Manage Messenger Settings' access can configure these settings.
Now add Salesmate Chat to your mobile apps directly and provide your customers an in-app chat experience.
To install Chats to your Website, click here.
To install chats to your iOS app, click here.
Follow the below steps to navigate to the Chat installation page:
Navigate to the Profile icon on the top right corner
Click on the Setup
Head over to the Apps & Addons category
Click on the Chats.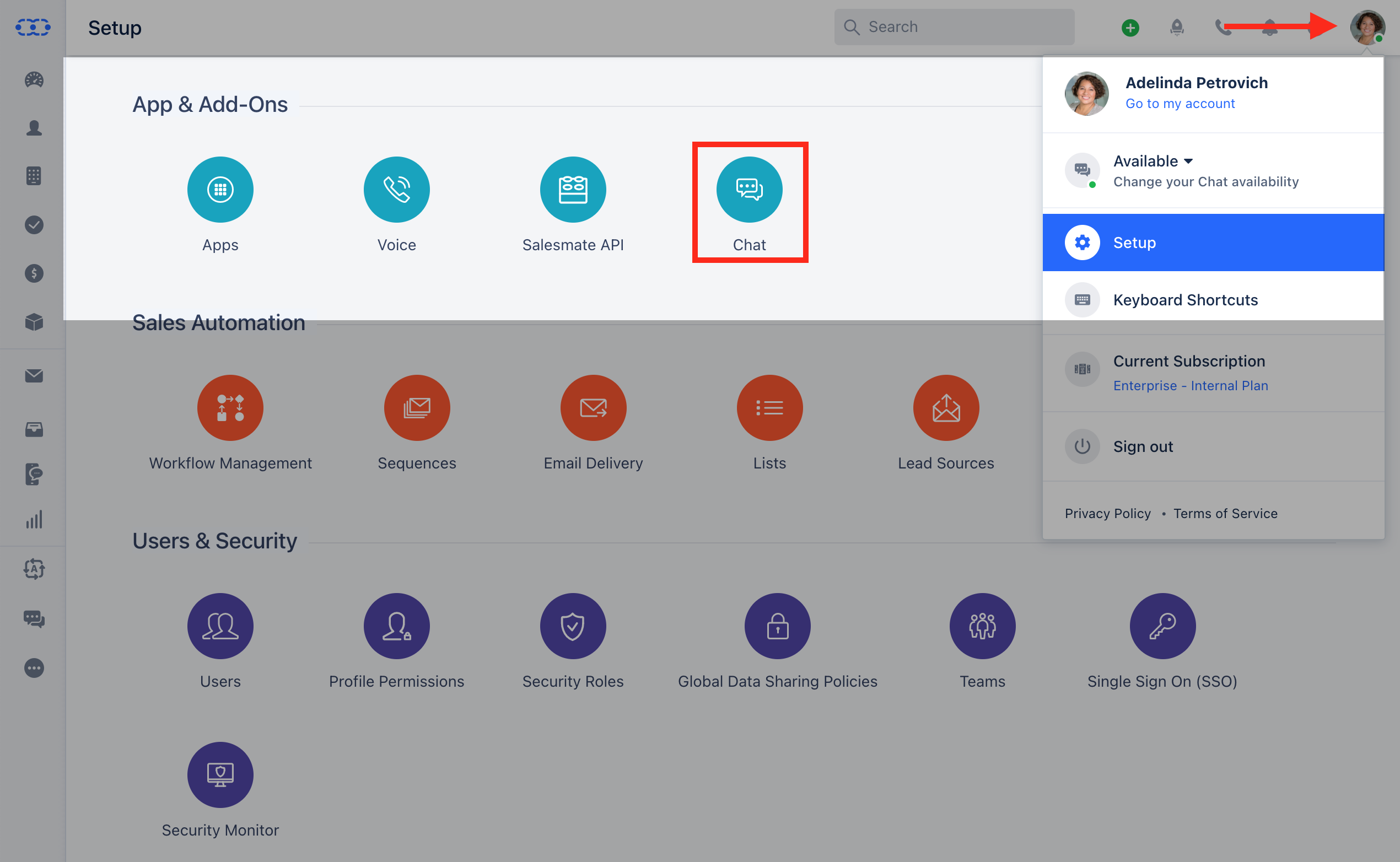 OR
Navigate to Chats from left menu bar.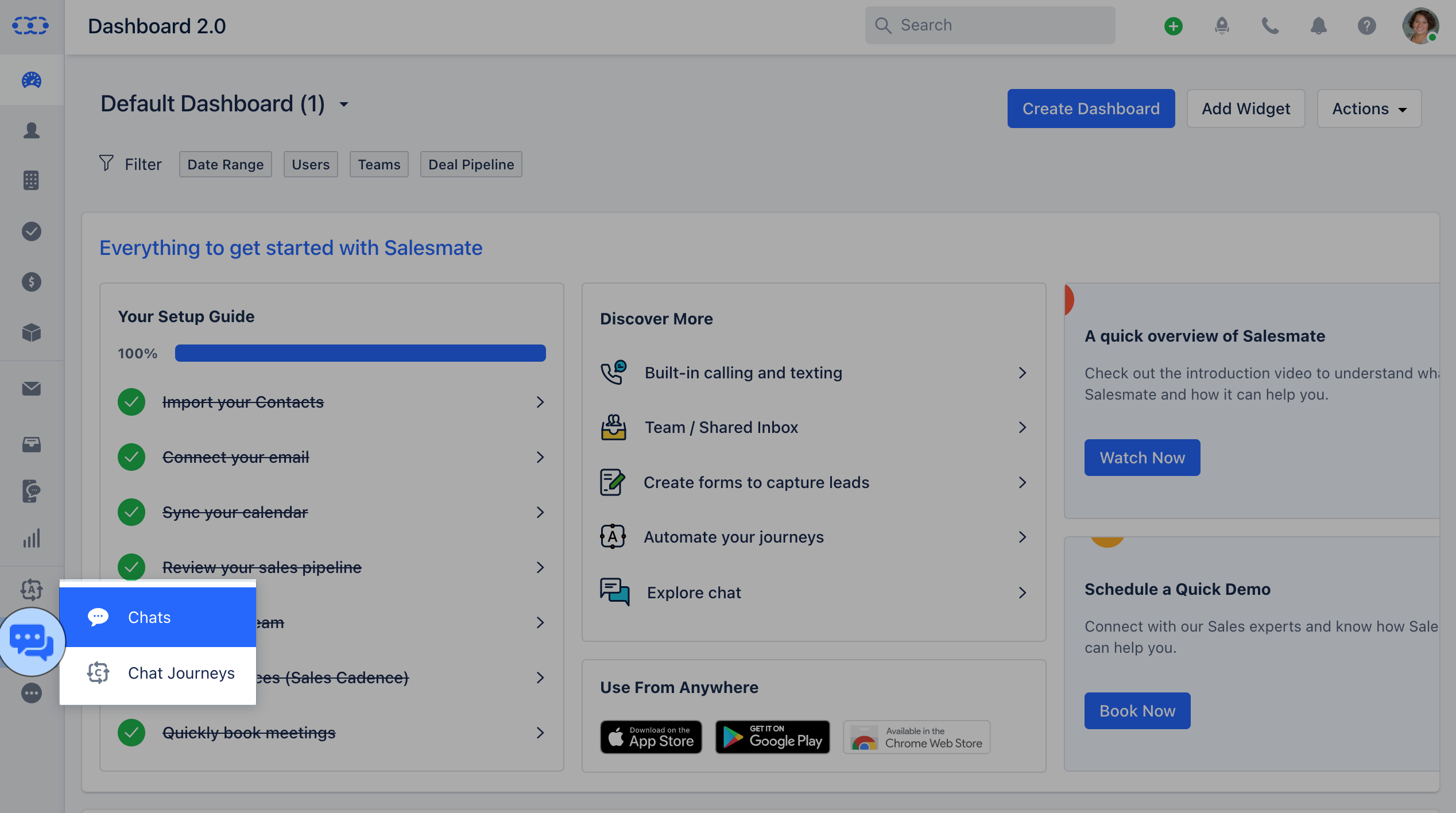 Click on Chat Settings at bottom left.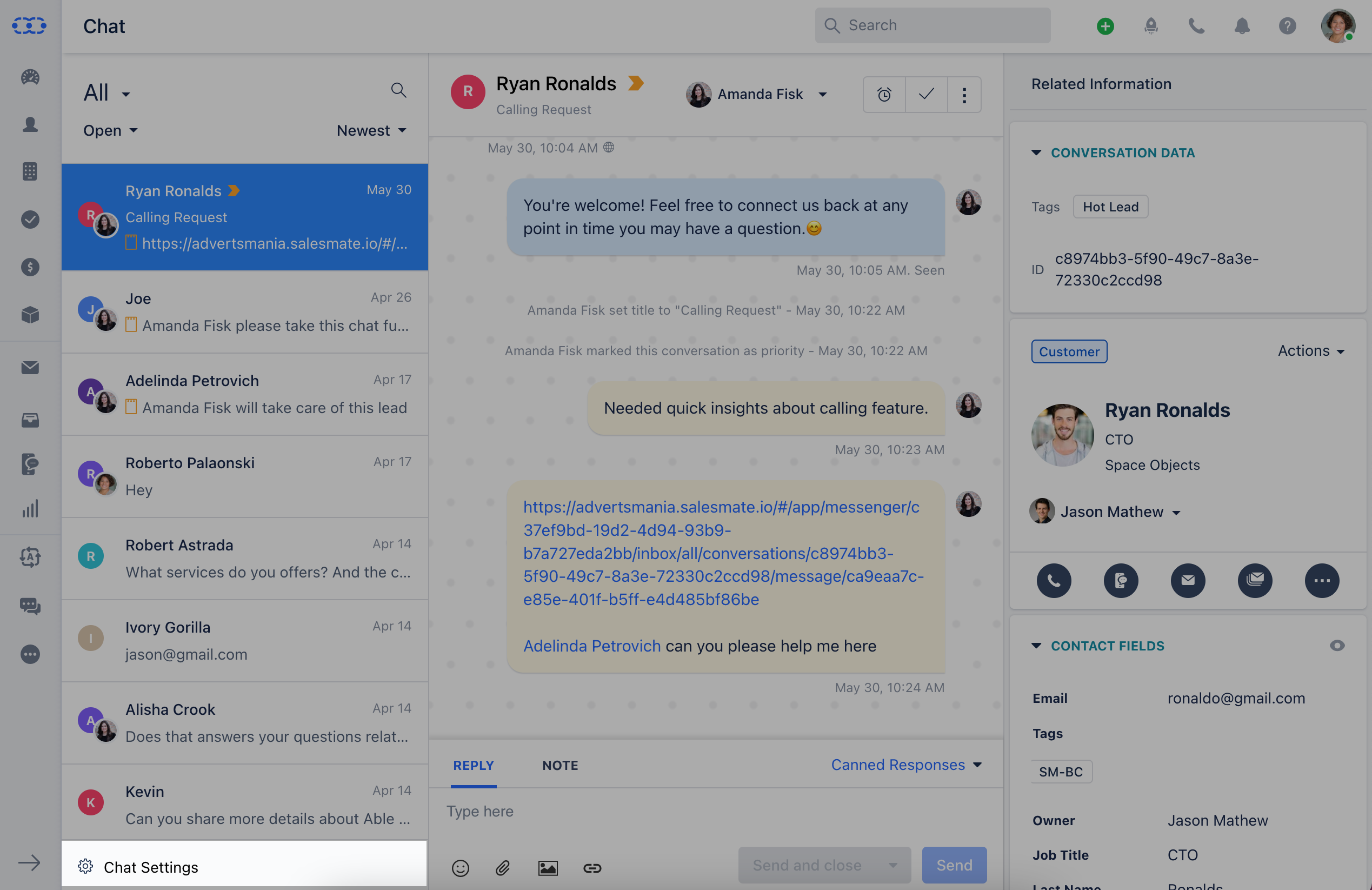 Here, click on Installation and you will get 3 tabs Web, iOS, and Android, select the

Android

tab.

Installation of Chat on your Android app helps sync live user data from your Android app to Salesmate, and lets you send in-app messages.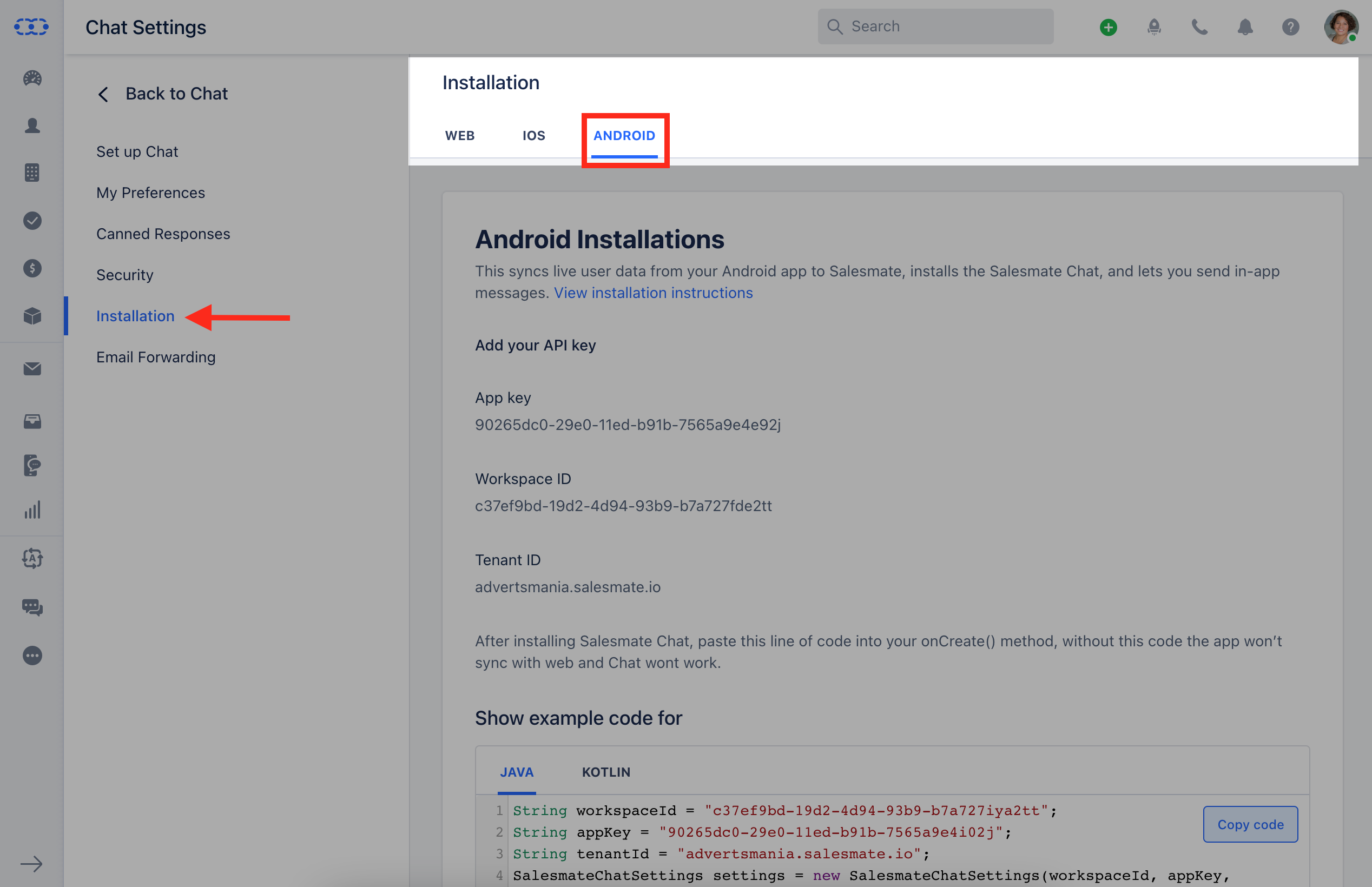 Installing:
The android installation screen has two sections
API Key:
You can use the below keys to add the Salesmate Chats to your app.
API Key:

A unique key for your Salesmate account.
Workspace ID:

A unique key for your Salesmate Chat workspace
Tenant ID:

This is your Salesmate domain link.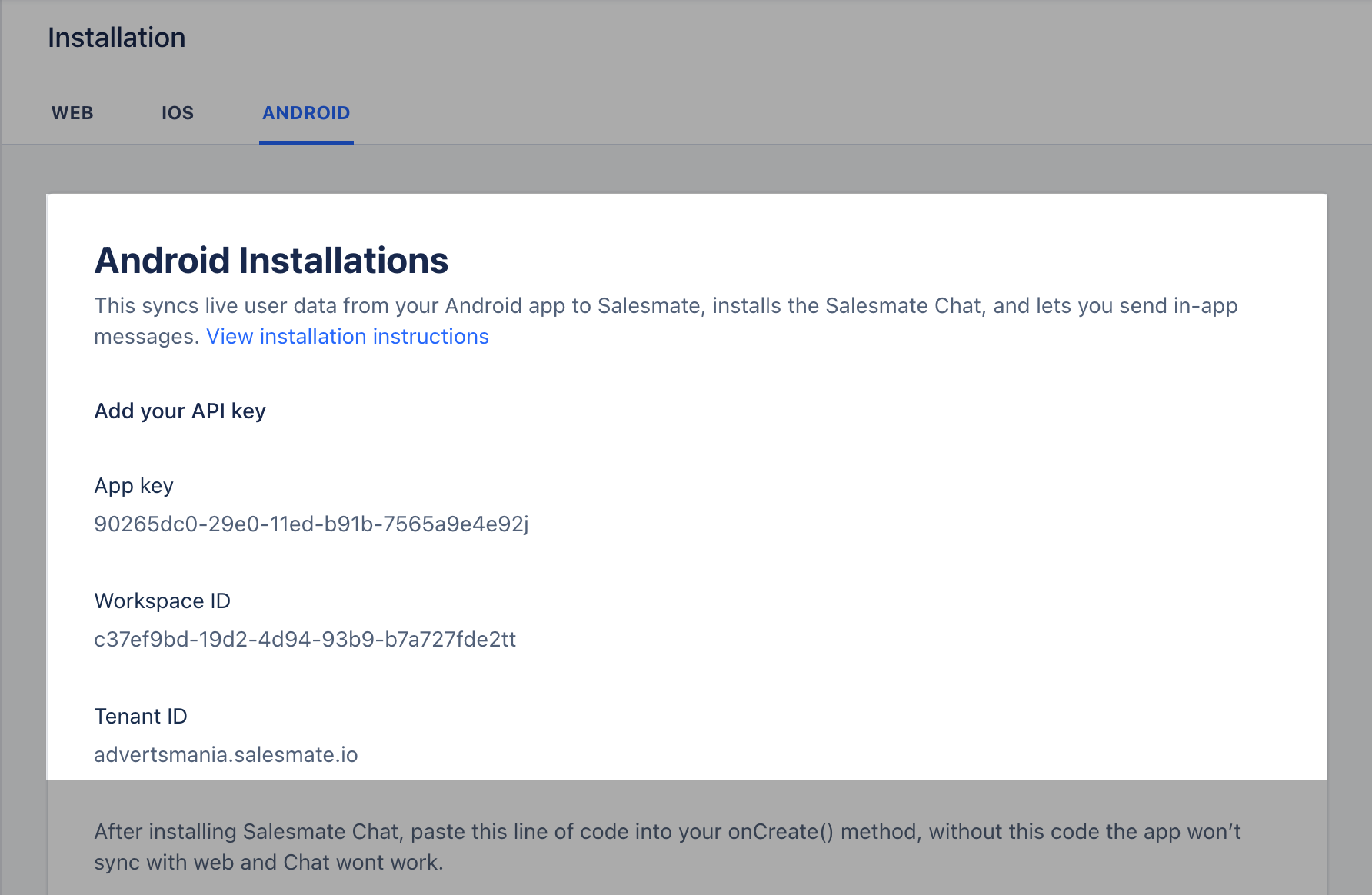 The code is available in two languages

Enable Push Notifications:
To send push notifications through Messenger to your Android device, you need to configure the below settings.

The push notifications are sent for newly received messages on Salesmate Messenger when visitor/contact leaves the app.
Here, you need to add the below details to the Salesmate Chat settings
Server API Key: Add your server API key for Firebase Cloud Messaging
Once, you add the above information, the Save button would be enabled.