The topics covered:
Email Open & Click Tracking allows automated email analytics to attract, capture, nurture and most importantly, convert your prospects. Control your message with email templates, merge tags, open rate and click tracking.
Create unlimited email templates and get your message out faster so your reps can move on to the next task without wasting time. Salesmate tracks every template's effectiveness by counting its usage, open rate and reply rate. Why guess when we can pick the winning template for you?
Email Open & Click Tracking
To enable this option:
Navigate to your Profile Icon on top right corner.
Click on Go to my Account.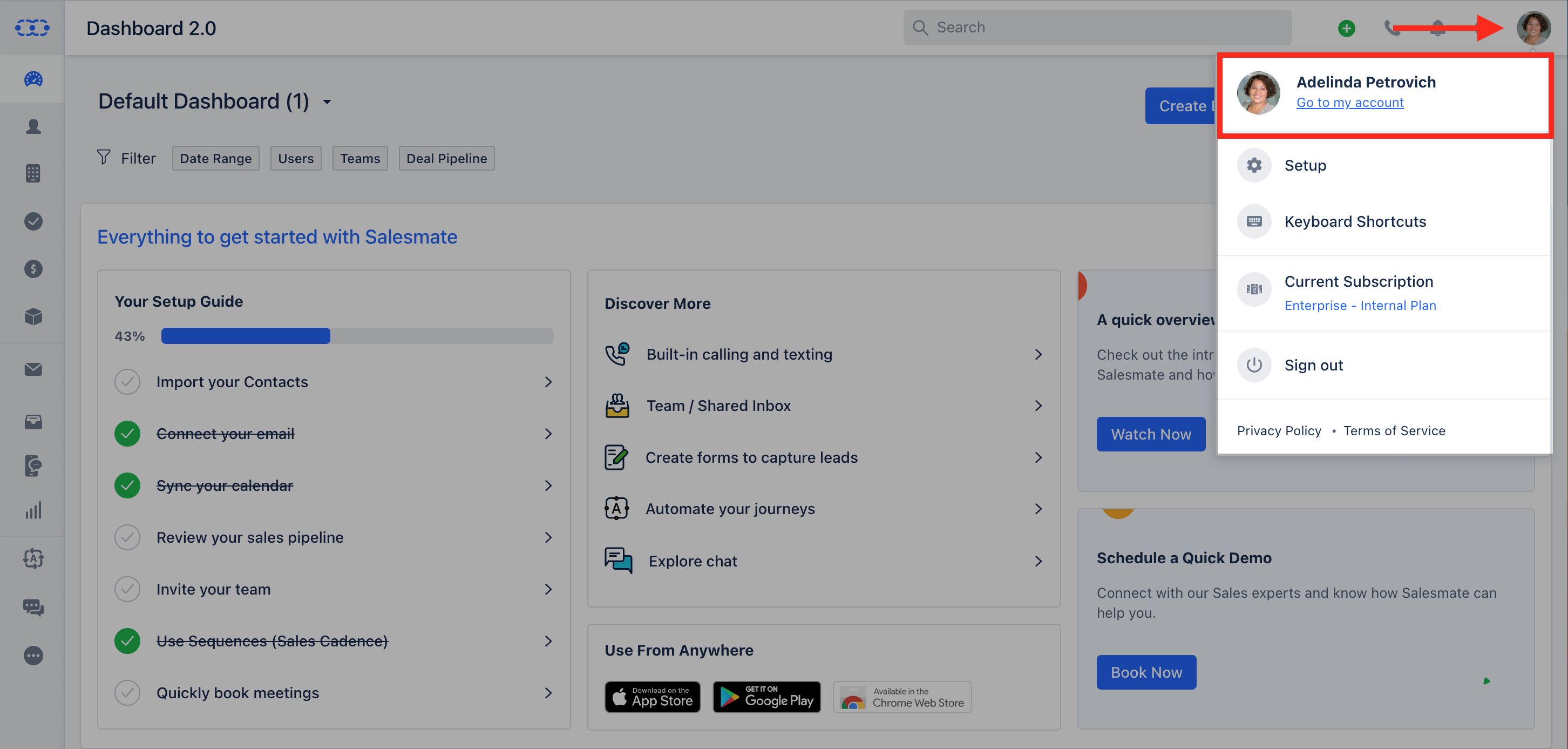 Go to Email Setting
Select Email Preference.
Navigate to Email Tracking at the bottom
This option is Enabled by default.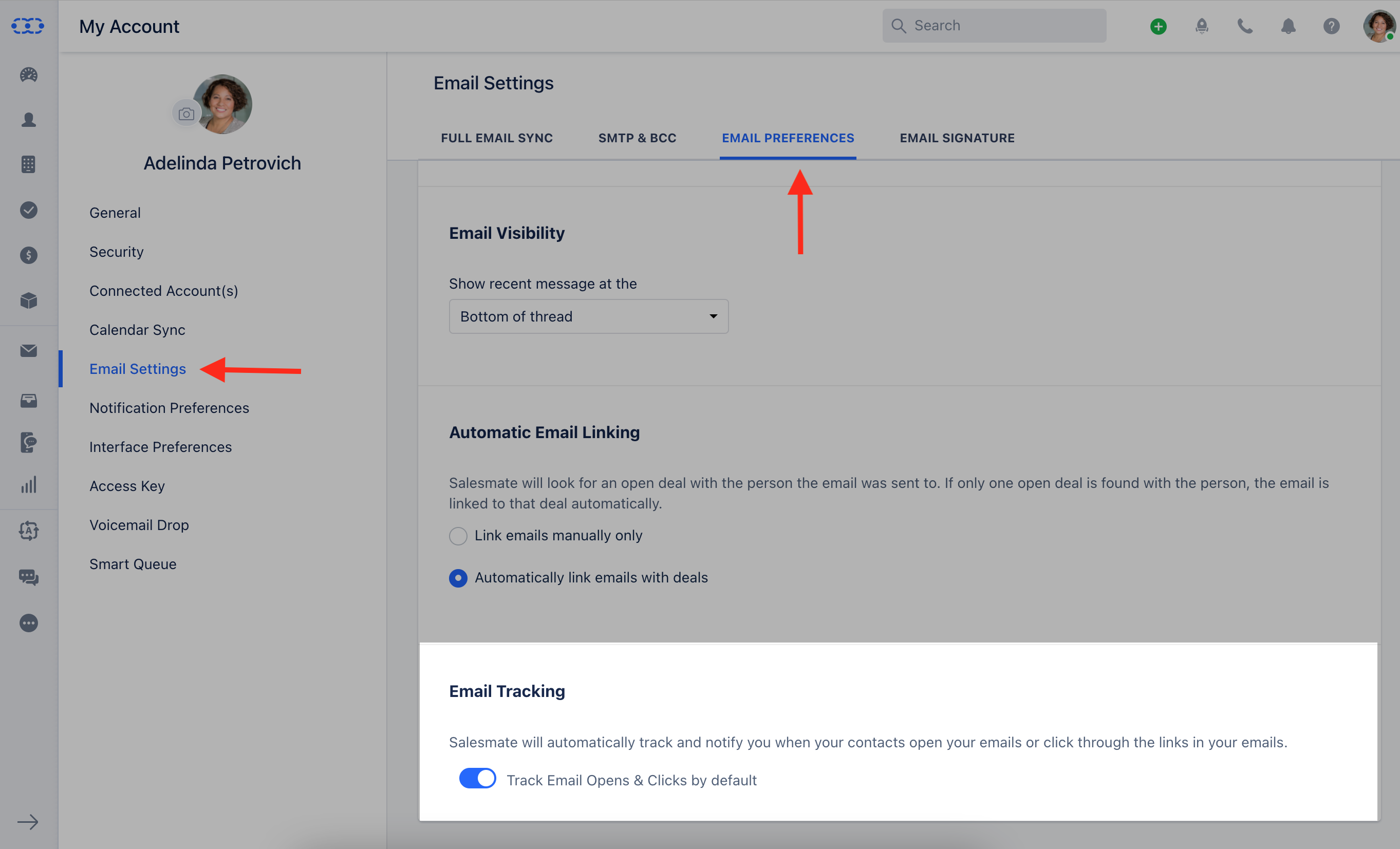 Email Open & Click tracking will work only for emails sent through Salesmate or Gmail with Google Chrome Plugin.
You can get to see your Email Open & Click Tracking on the Timeline of all modules
Also, you can view it under Email Tracking

Navigate to More Icons on left menu bar.
Select Email Tracking.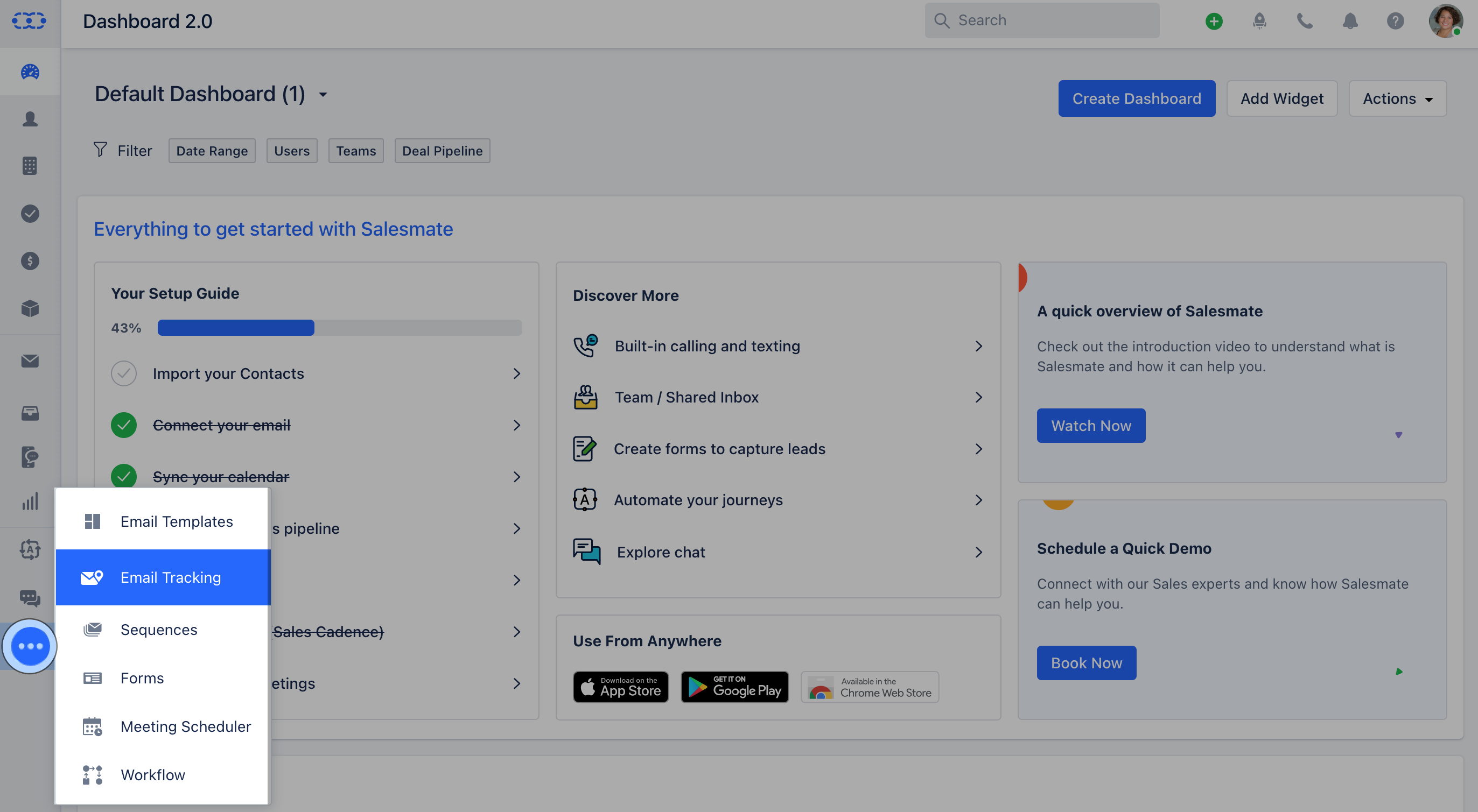 Email Template Usage Analytics:
Turn your best and most repetitive sales emails into ready to use Email templates. You can personalize, optimize them using merge tags.
While you send an email using any of these templates get to know its effectiveness by the Email Template Usage Analytics. You can get to know the usage i.e. Open, Use and Reply Counts for the template.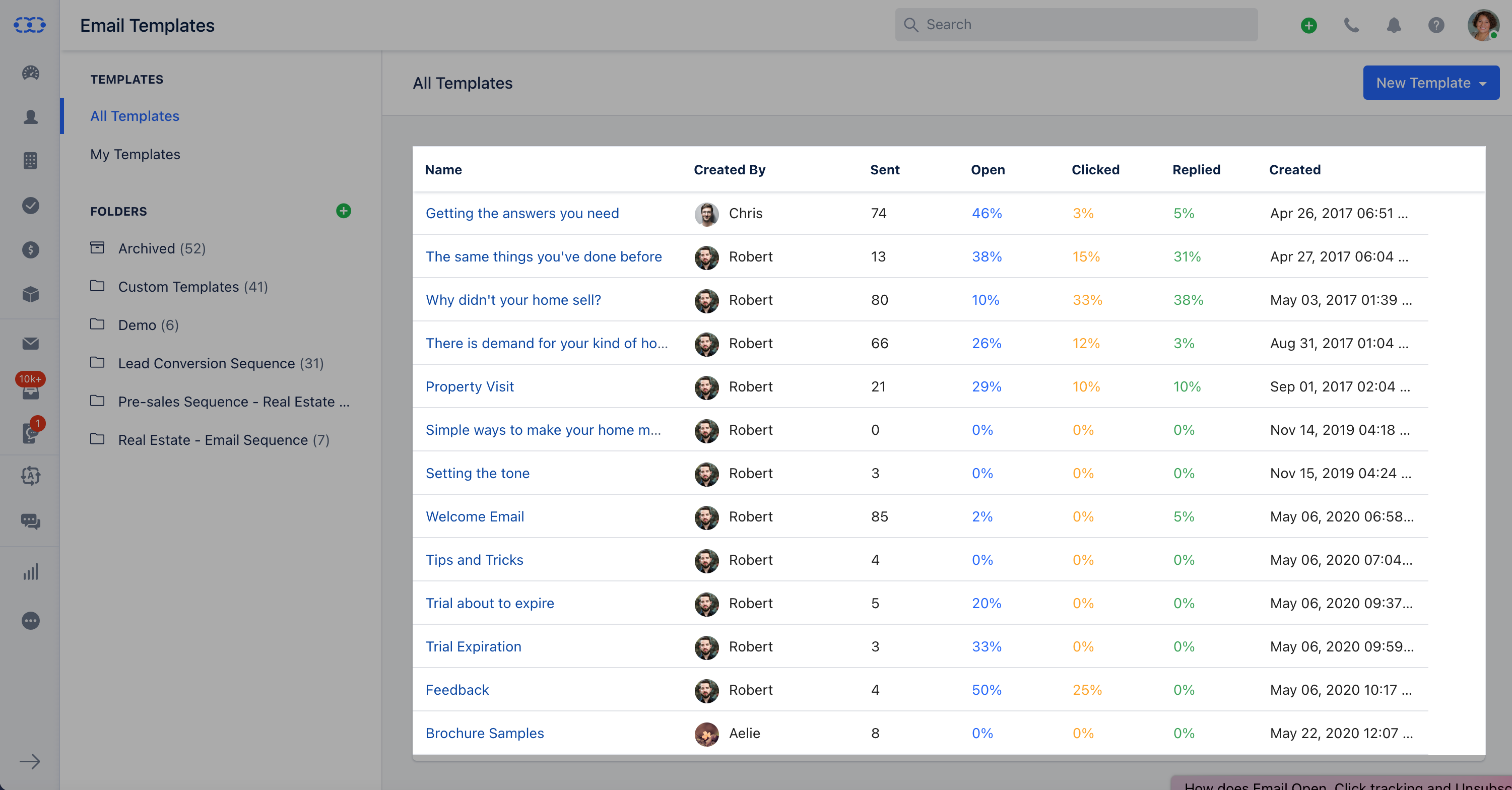 Email Tracking and the GDPR
If your company deals with EU based customers then you must meet requirements of EU Laws. The GDPR is implemented to protects people's privacy and impose limits on anyone collecting, using, storing or processing personal data.

European data protection authorities have expressed the opinion that email tracking requires that recipients have opted-in to the collection of tracking data. While not at the same level as the GDPR itself, such opinions are often taken into account when resolving disputes.

Salesmate recommends that you understand the requirements of the GDPR and that you consult a professional, if necessary.