Find or Create a Contact in Salesmate as a New Client is added to Harvest
Harvest is a simple time tracking and fast invoicing app. Stay up to date on your client investments with the time invested by your team on every project as well follow up on invoices in time.
With the power of Salesmate, Harvest and Zapier simplify your project management in a zap.
Not just these you can also:
Create a Client in Harvest as a Company is added to Salesmate
Find or Create a Contact in Salesmate as a New Contact is added to Harvest
Create a Contact in Harvest as a Contact is added to Salesmate.
Here's how you can set this up using Zapier.
You will need the following working accounts to configure this integration:
In Zapier, follow the below steps to create your Zap: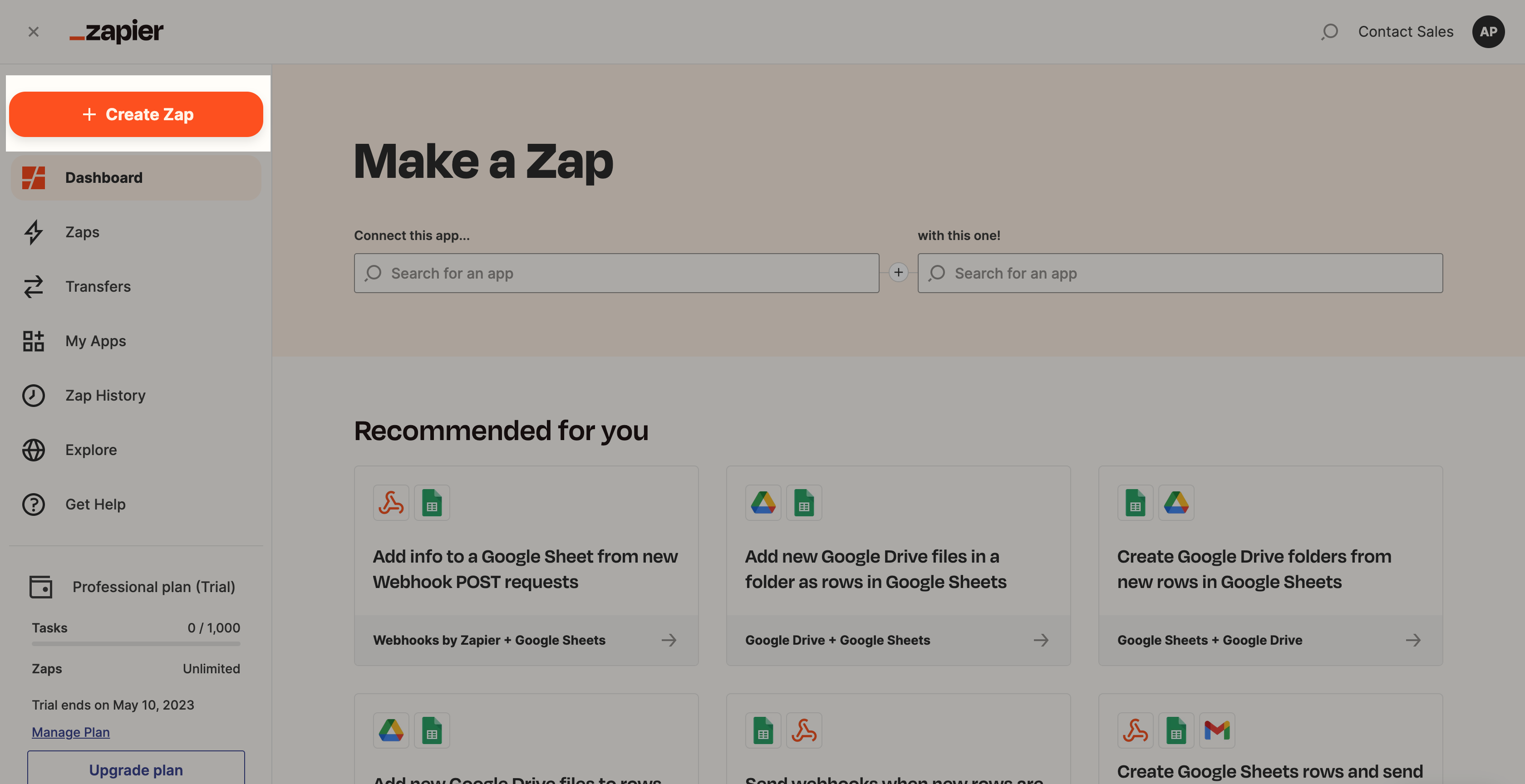 Choose a Trigger App: Harvest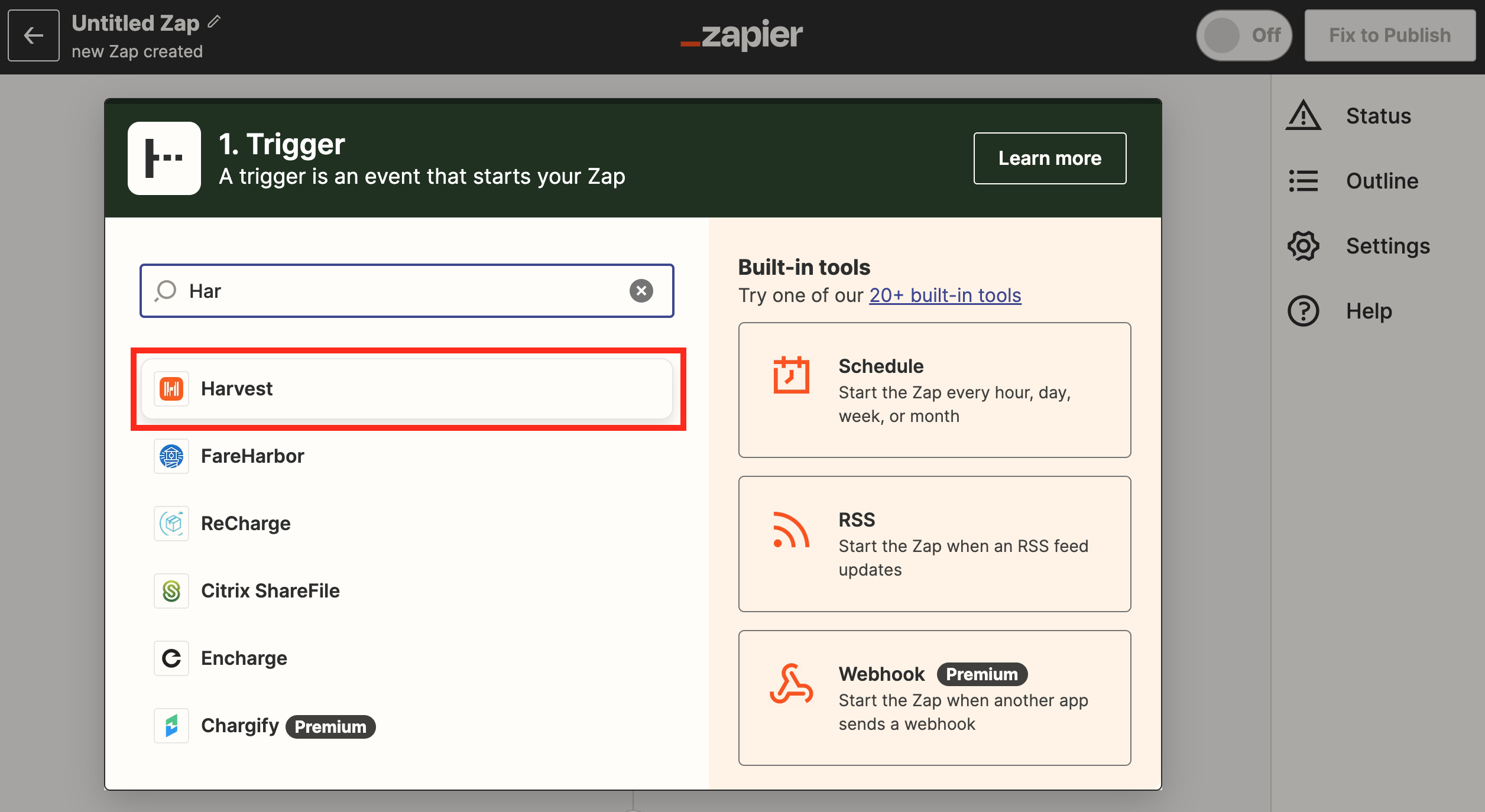 Select the Trigger Event : New Client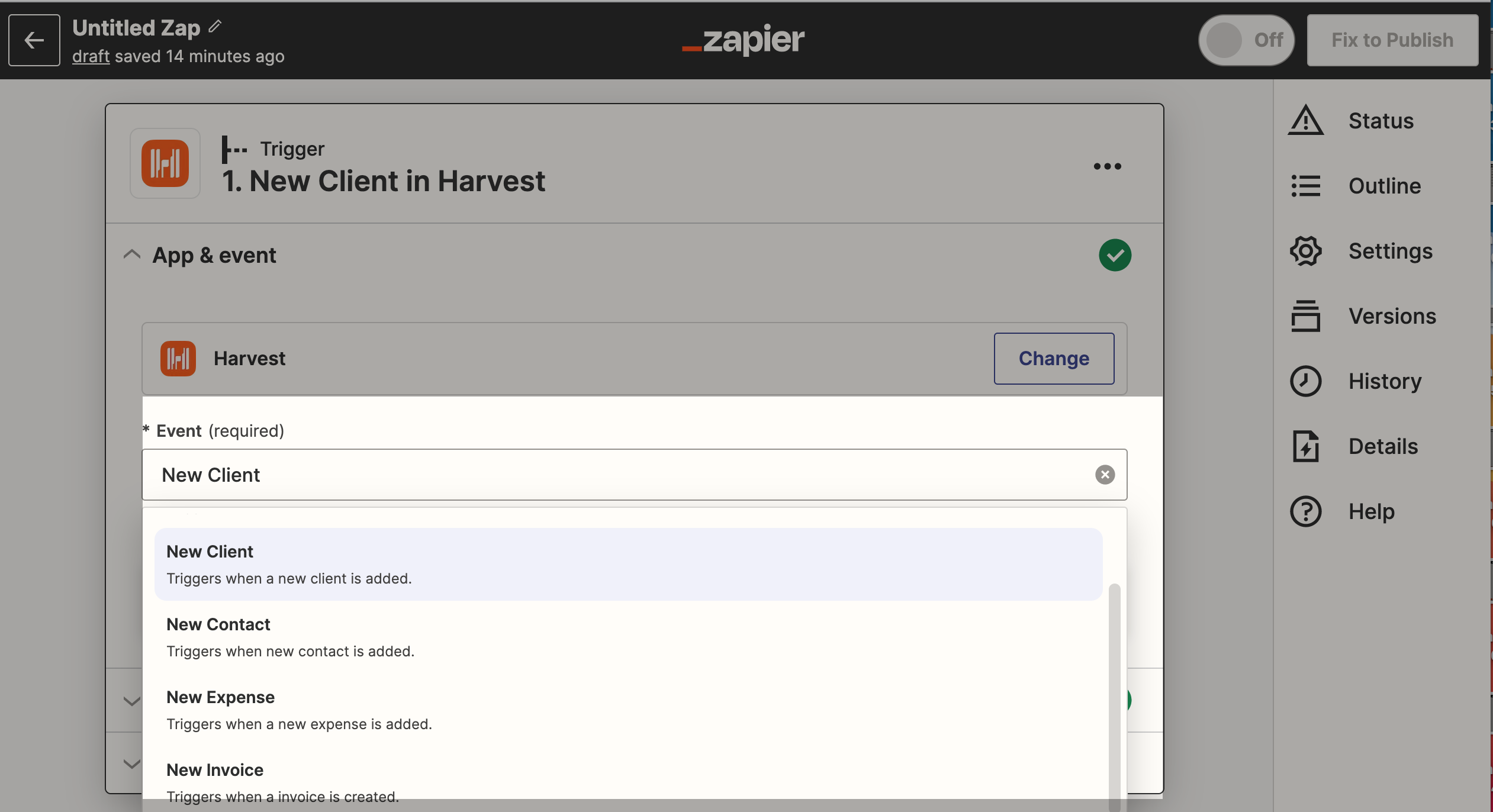 Connect to your Harvest account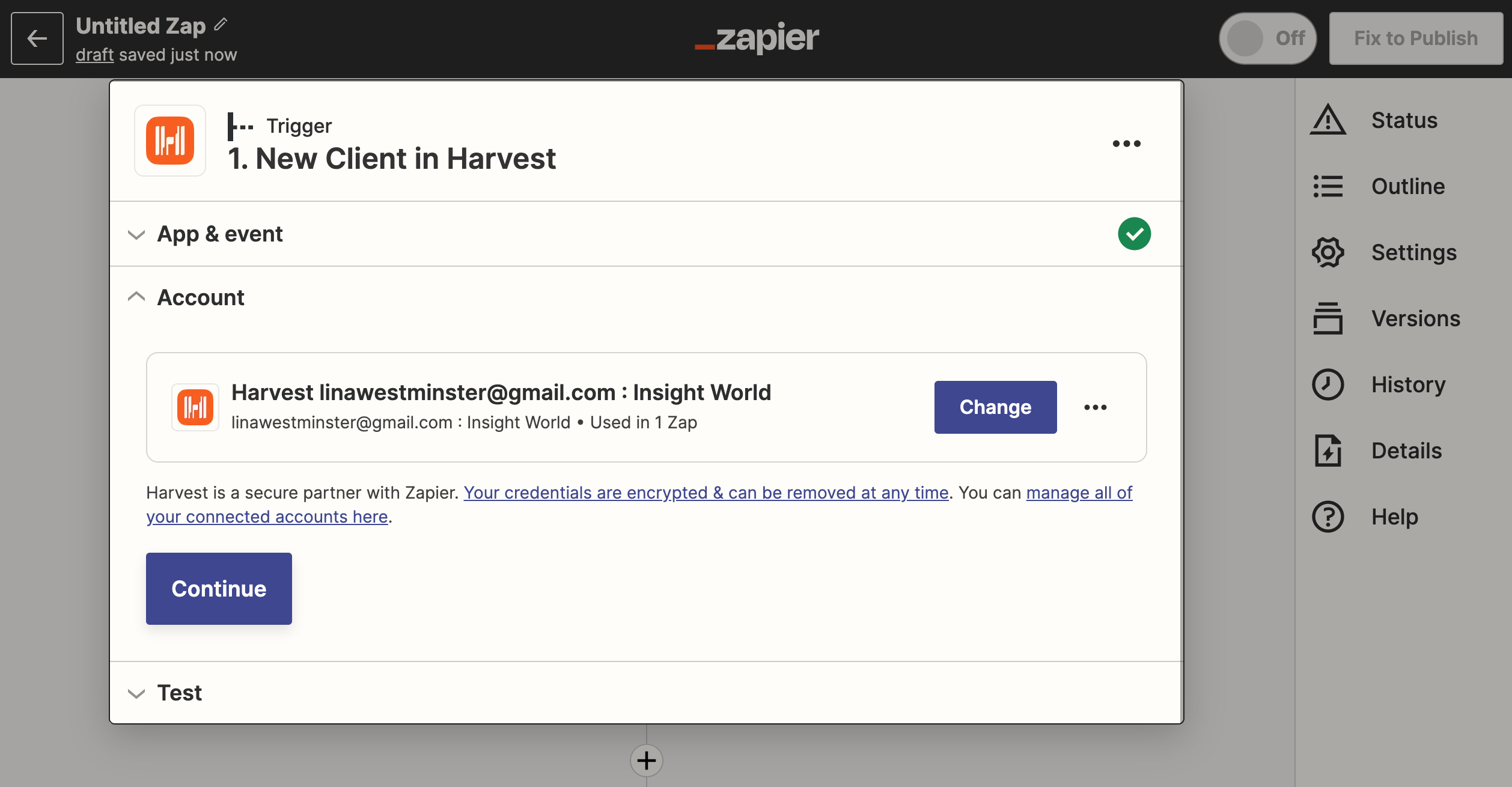 Click on Continue.
Here, you get an option to Test Trigger.
Click on Test Trigger to test the Harvest Connection.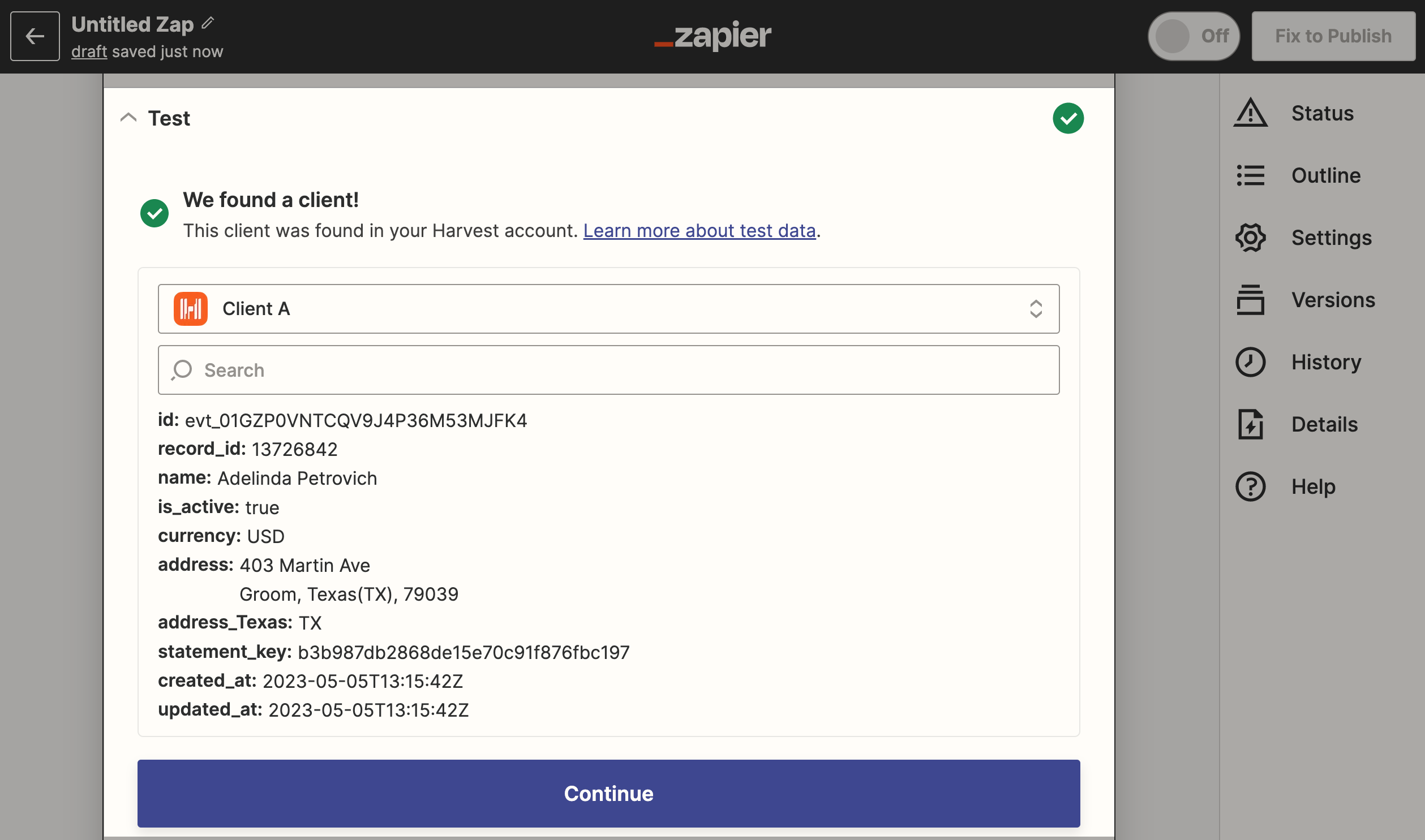 Next set up your Action app.
Select the Action App: Salesmate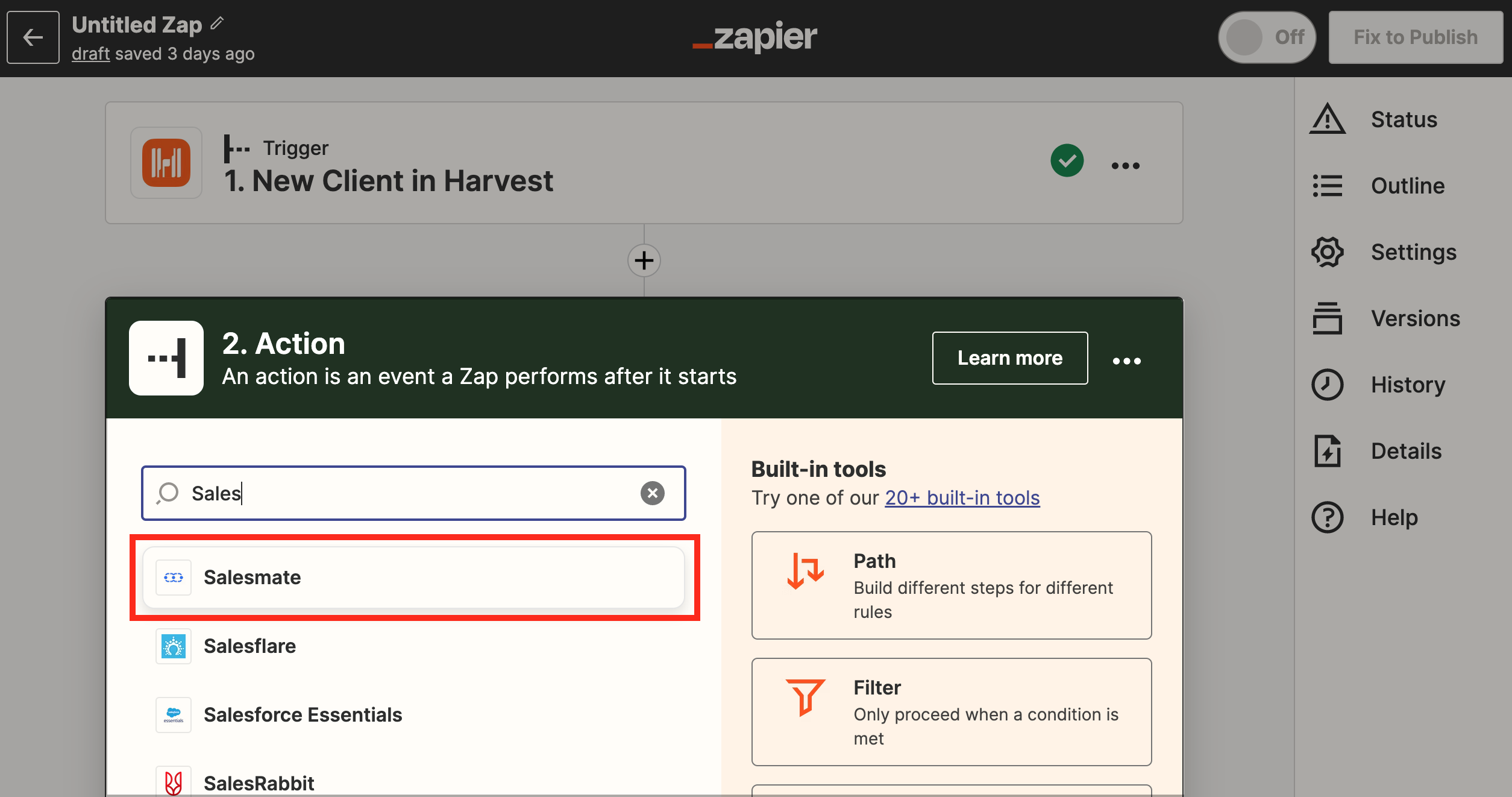 Select Action Event : Search or Create Contact.
Connect your preferred

Salesmate Account.
Either select an existing account or Connect to a new Salesmate account Next, you'll be asked to name your Salesmate connection and enter your API Key. To locate your API Key in your Salesmate account, please follow these steps:
First login in to your

Salesmate Link
Login into your Salesmate Link ex. https://demo.salesmate.io

using your credentials
Navigate to the

Profile Icon

on top right corner.
Go to

My Account
Click on

Access Key
Copy the

Session key

to the clipboard.

Paste your key back into your Zapier account and then "Continue". If your API key is entered correctly your Salesmate account will now be successfully connected.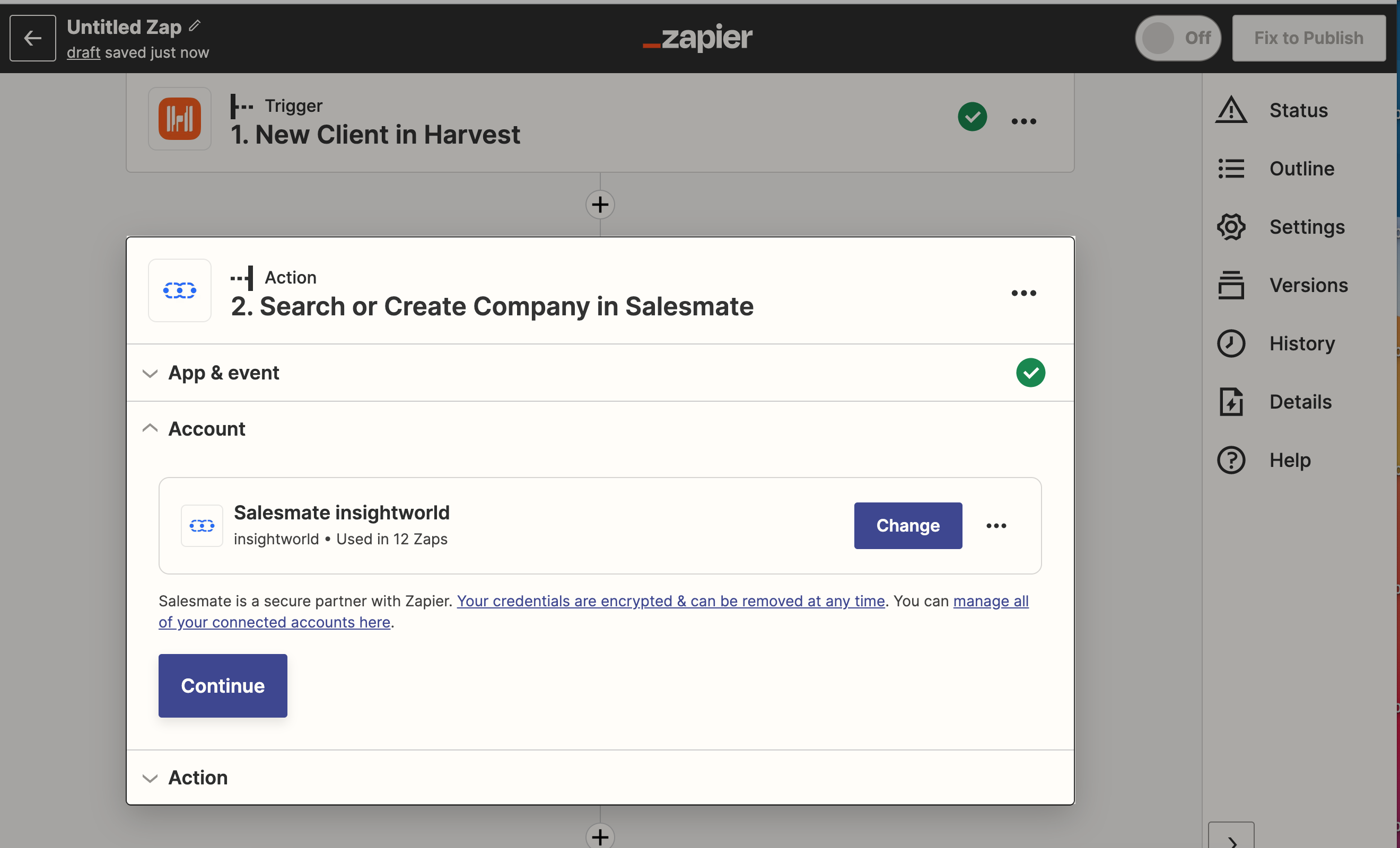 Add the Select Field Name ( select any unique field that can make the contact search easy), Map value for the select field and choose the following
Map the fields.

(This will be mapping between

Harvest fields to salesmate fields).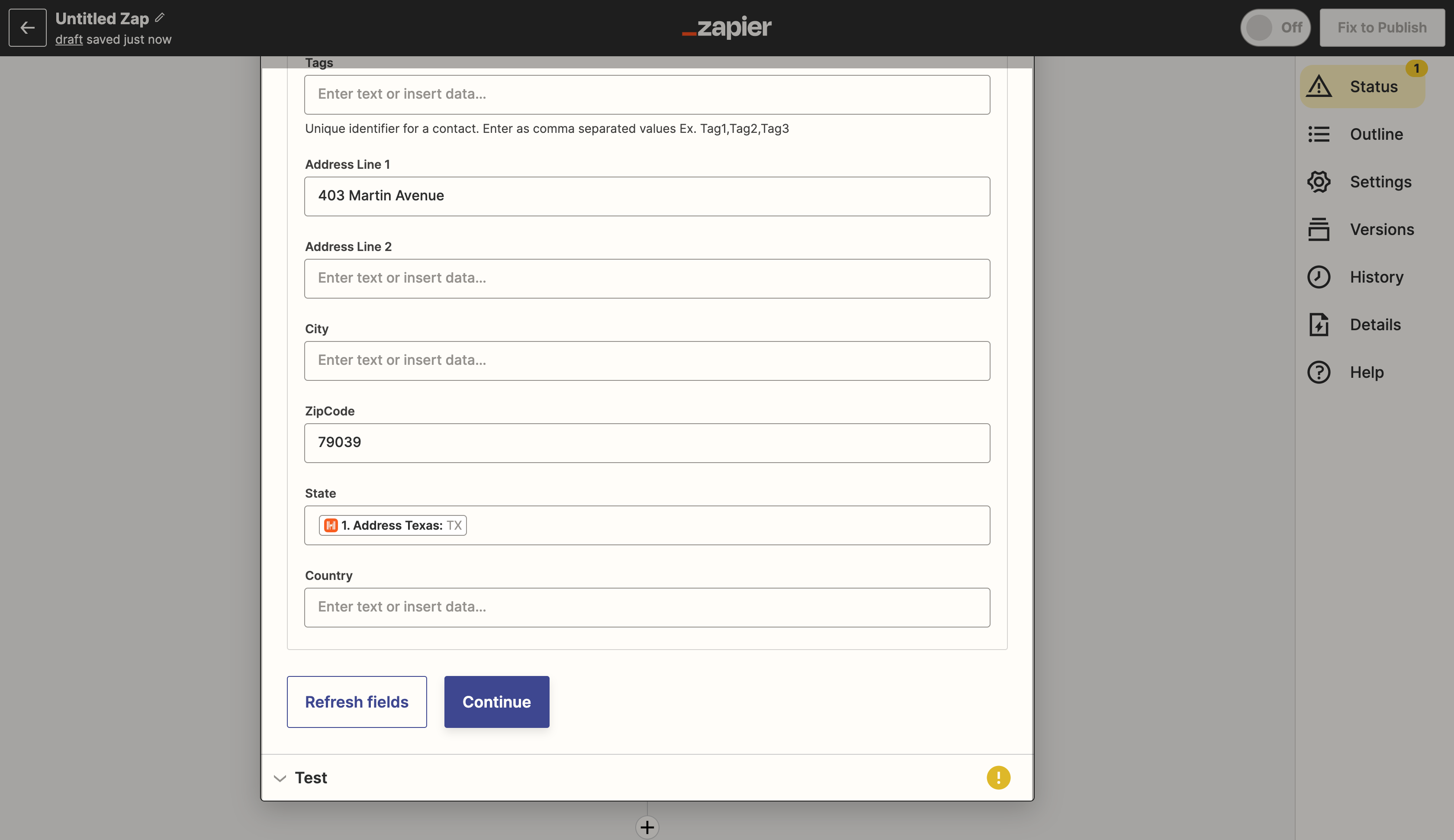 Note : Make sure that you map all the fields which are required in Salemate.
Click on Continue.
Here, you'll get an option to Test Action.

Click on Test Action.

If the given result looks good to go, you can go ahead and Publish Zap.