Find or Create a Company in Salesmate as a New Client is added to Harvest
Harvest is a simple time tracking and fast invoicing app. Stay up to date on your client investments with the time invested by your team on every project as well follow up on invoices in time.
With the power of Salesmate, Harvest and Zapier simplify your project management in a zap.
Not just these you can also:
Create a Client in Harvest as a Company is added to Salesmate
Find or Create a Contact in Salesmate as a New Contact is added to Harvest
Create a Contact in Harvest as a Contact is added to Salesmate.
Here's how you can set this up using Zapier.
You will need the following working accounts to configure this integration:
In Zapier, follow the below steps to create your Zap:
Click on Make a Zap
Choose a Trigger App: Harvest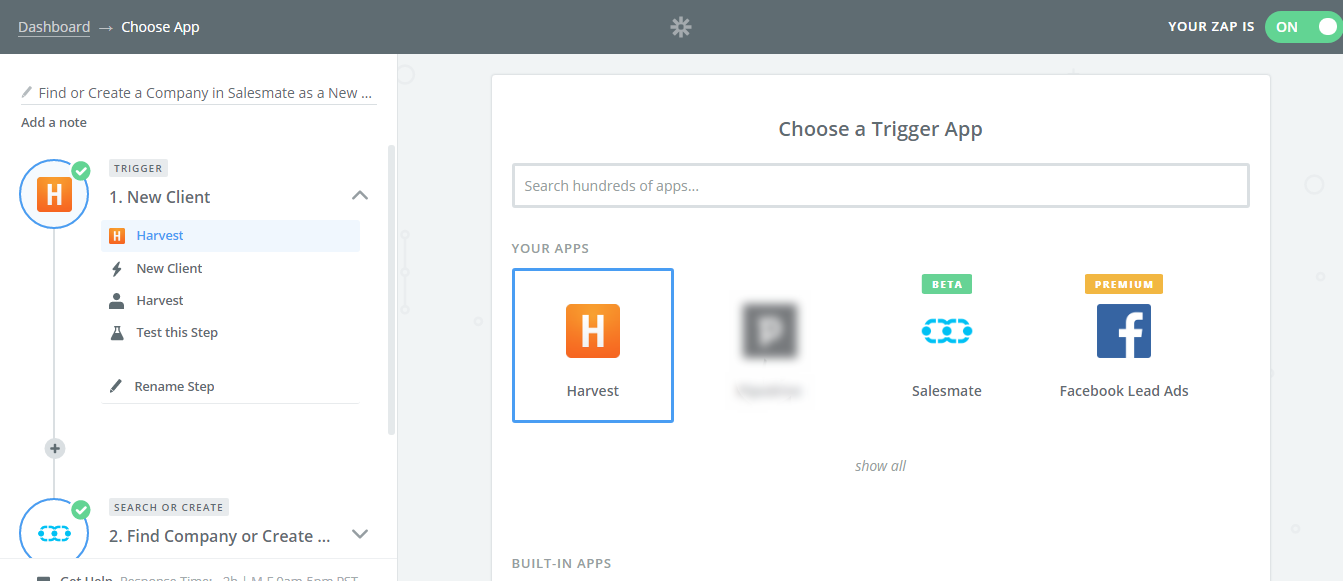 Select the Trigger: New Client

Connect to your Harvest account


Next set up your Action app. This could be to find or create a contact or deal
Select the Action App: Salesmate

Select Action: For example, we are taking Find Company

Connect to your Salesmate account

Set up the Salesmate Company


Once a new Company is created in Harvest it will be automatically added to Salesmate.