Add Salesmate contacts to AWeber as a subscriber to a selected list
AWeber is an email marketing and automation platform which helps small businesses like yours build their audience, get more customers and go pro with their passion. AWeber lets you: - Set up an automated email series to engage your subscribers at the right time. - Promote your product with one-time broadcast emails, like newsletters and promos. - Save time and build something beautiful with 700+ mobile responsive email and sign up form templates. AWeber's email marketing and automation features combined with that of Salesmate works wonders in the growth of a small-medium business. Zapier helps in achieving this by pushing contacts as they are created in Salesmate to AWeber and achieving the automation and staying in touch with your customers.
Load your subscribers in AWeber and start sending them Emails.
Here's how you can set this up using Zapier.
You will need the following working accounts to configure this integration:
In Zapier, follow the below steps to create your Zap:
Click on Make a Zap
Choose a Trigger App: Salesmate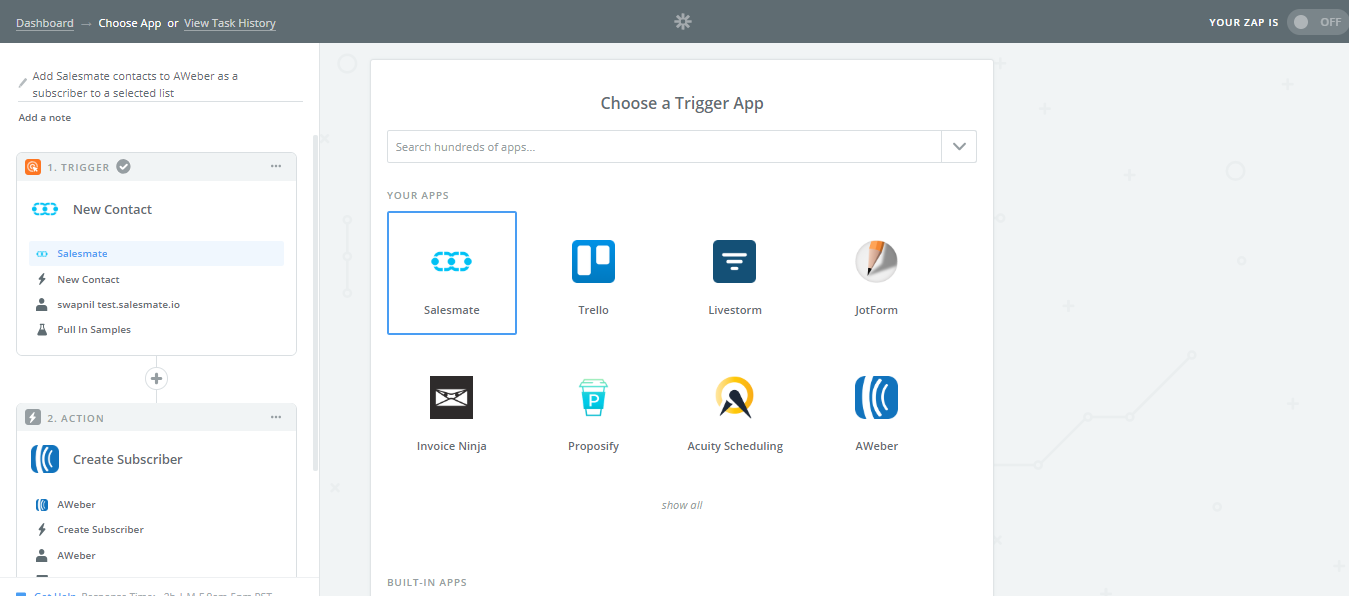 Select the Trigger: New Contact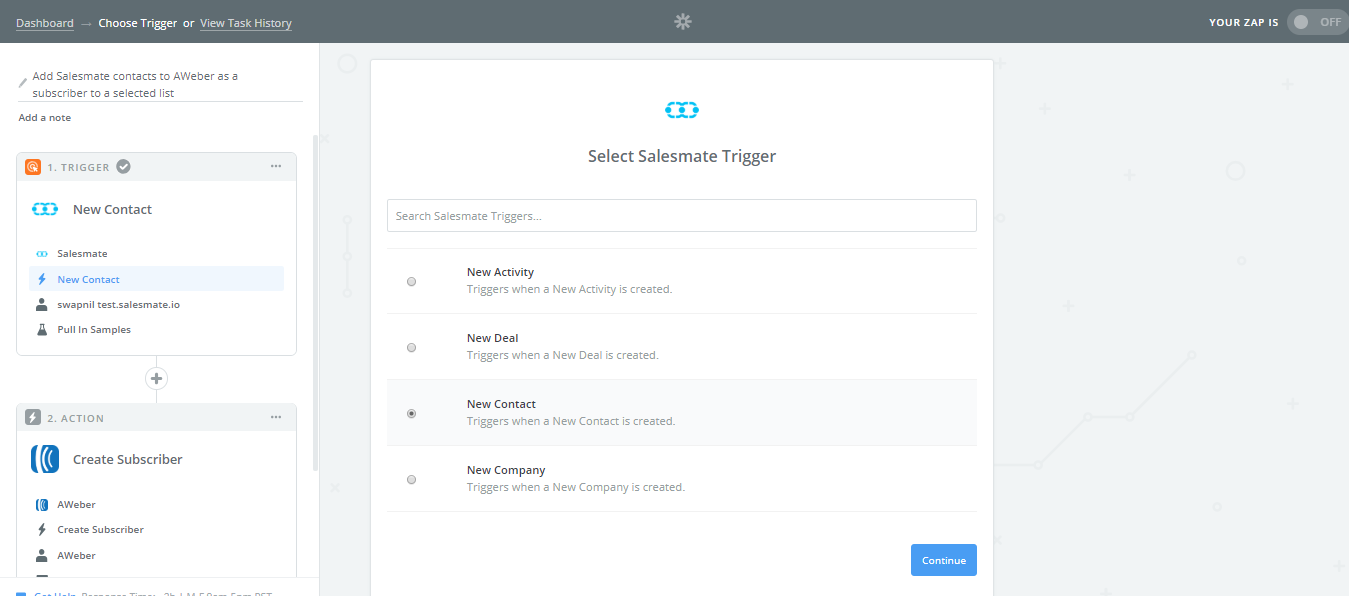 Select OR Connect to your Salesmate account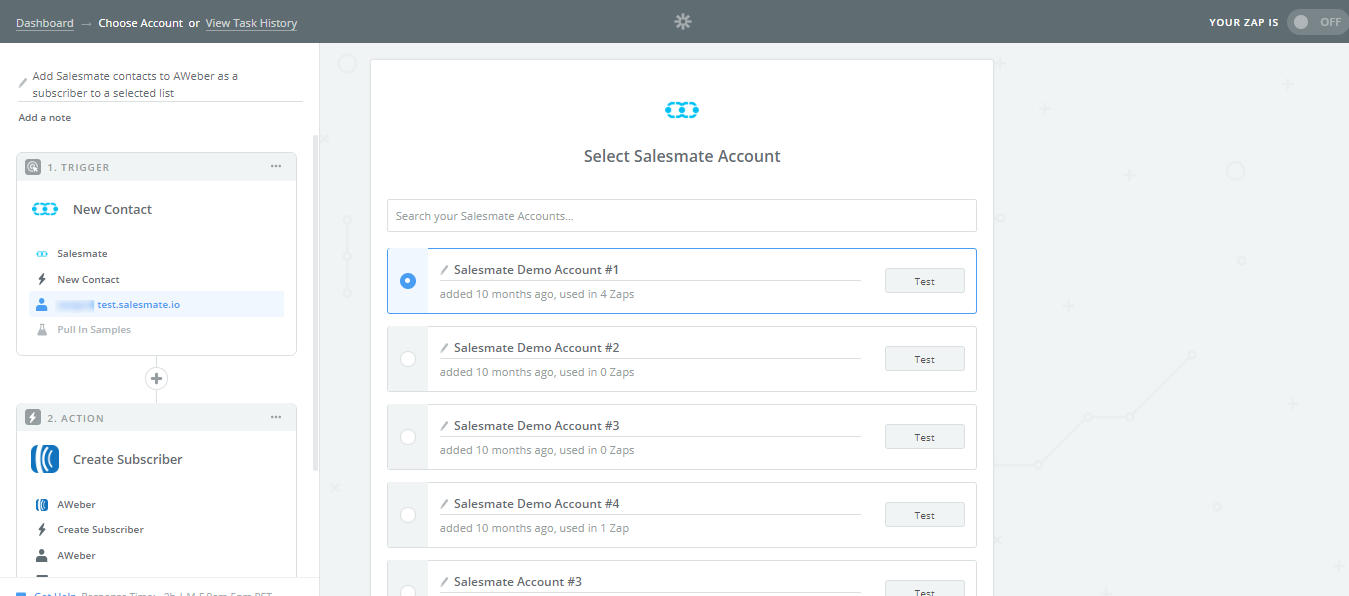 Test your Salesmate connection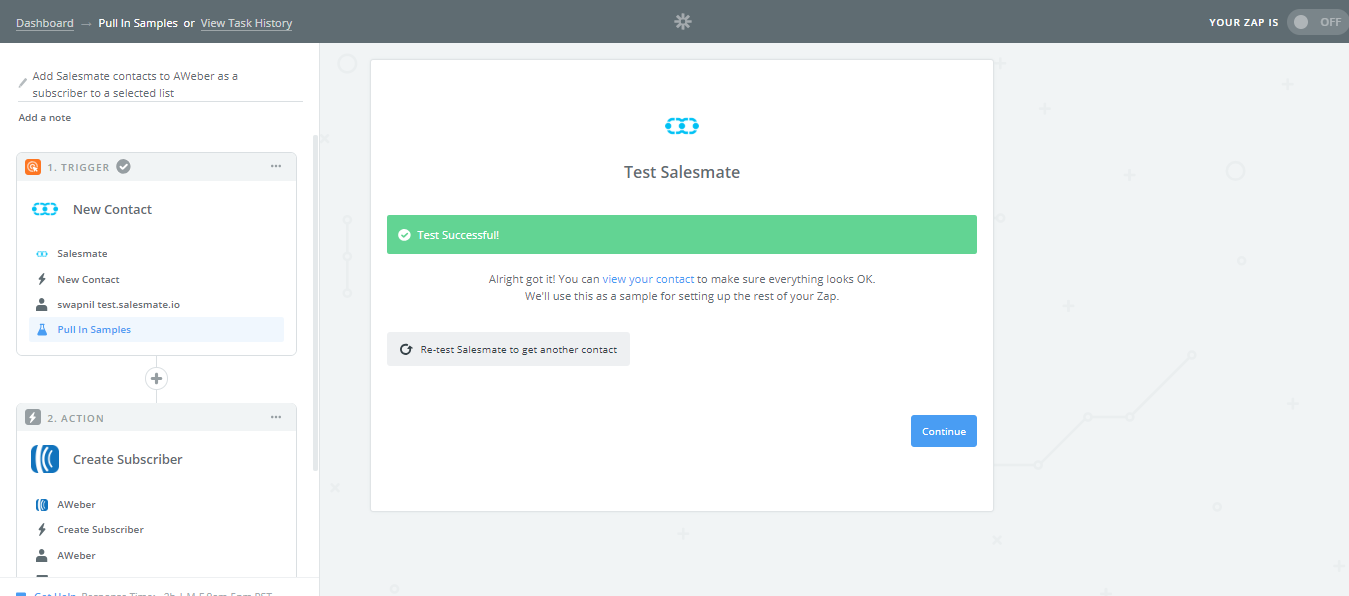 Next set up your Action app
Select the Action App: AWeber
Select Action: Create Subscriber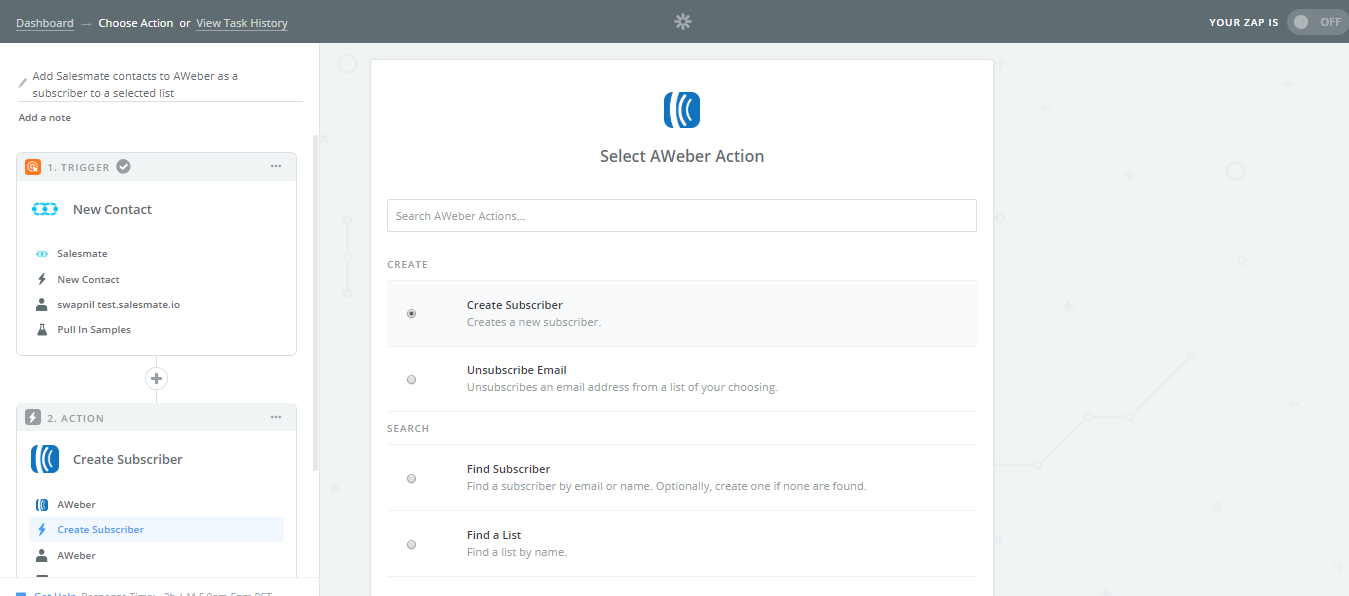 Select OR Connect to your AWeber account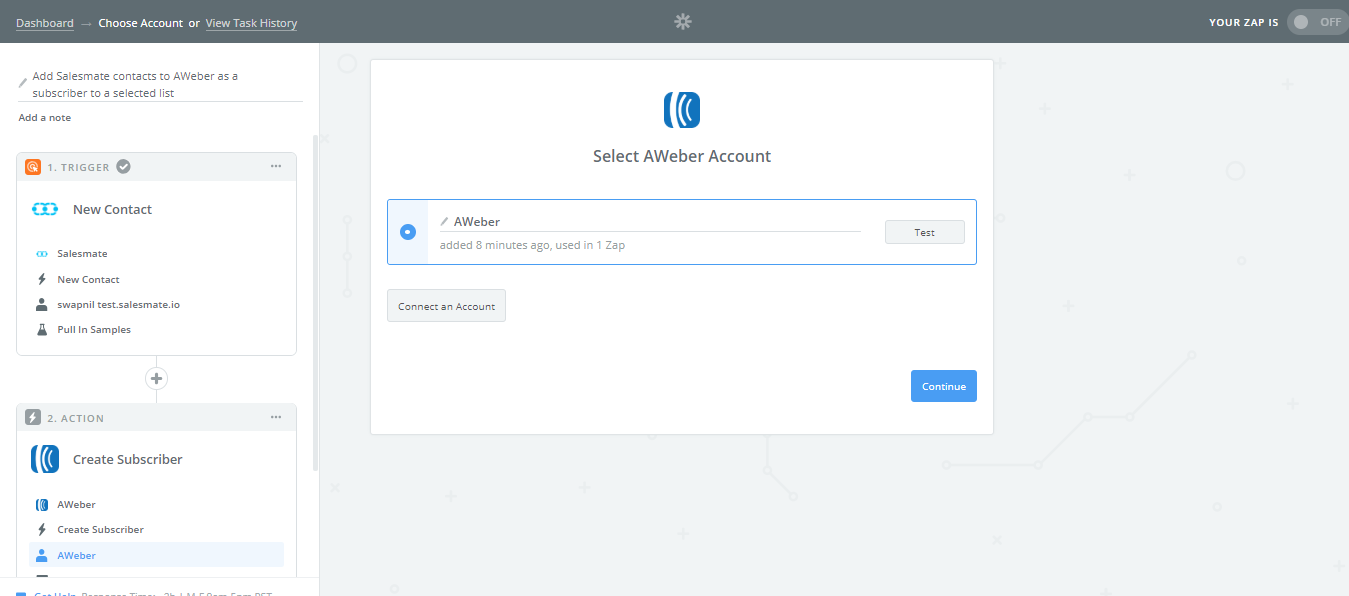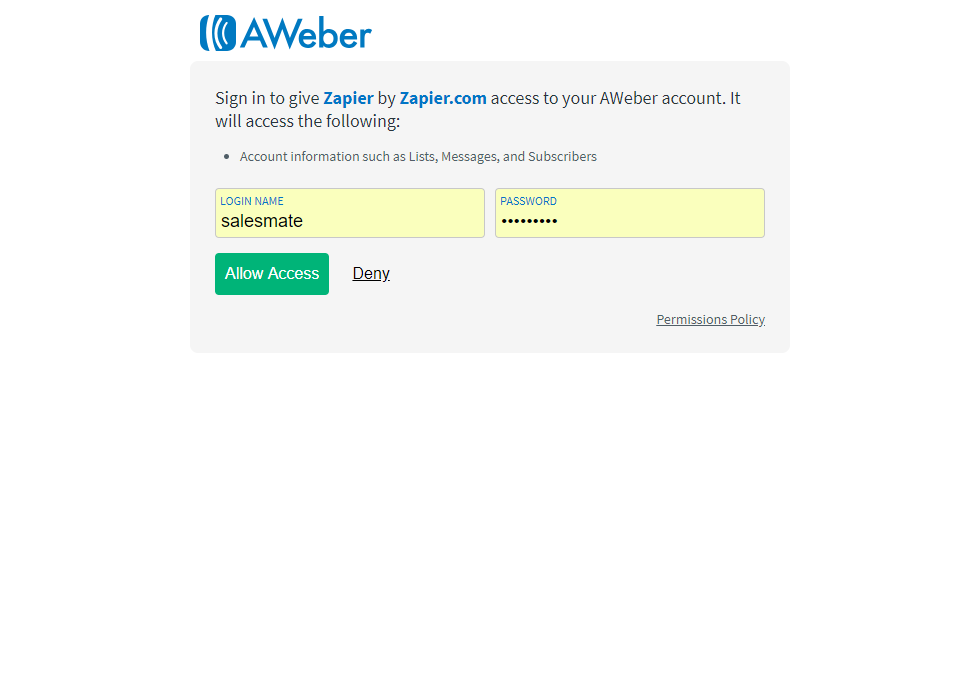 Set up the AWeber Subscriber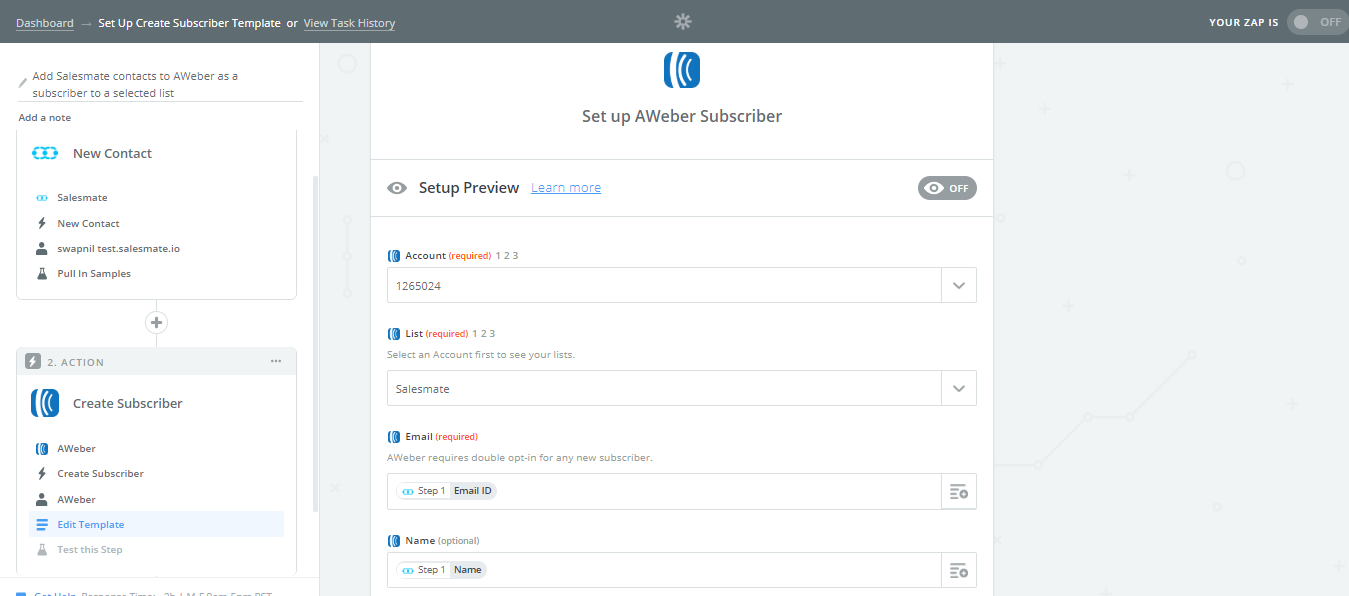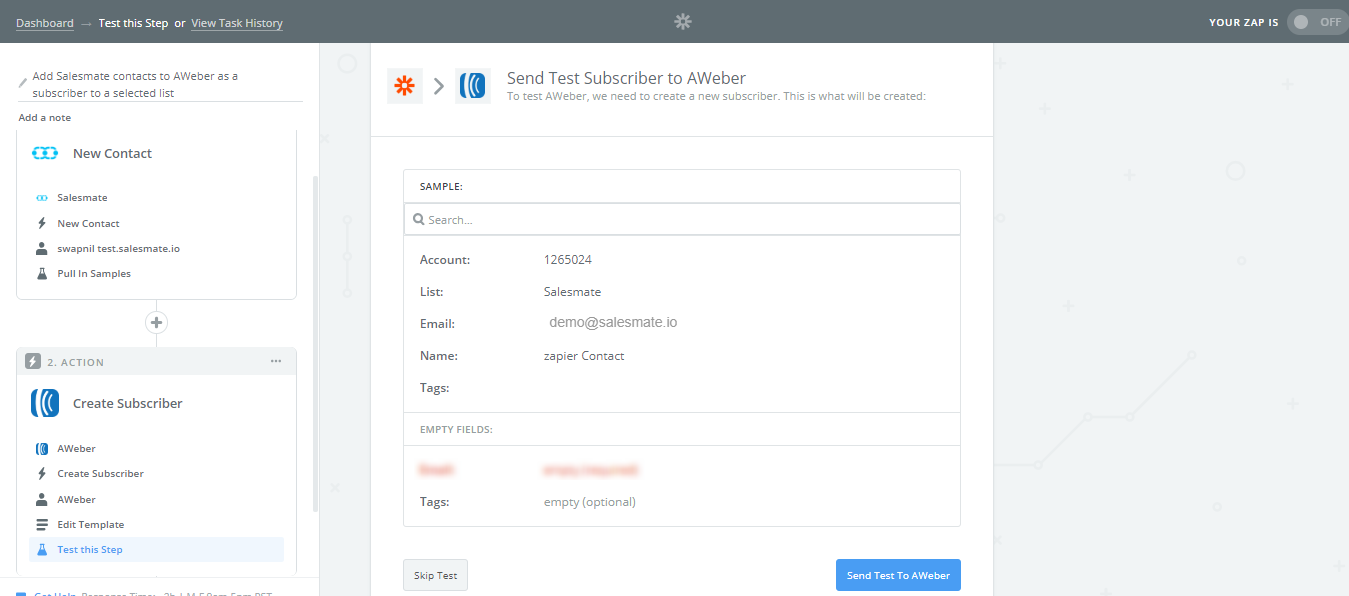 Thus the subscriber is added to AWeber as a Contact is added in Salesmate.