In Zapier, follow the below steps to create your Zap: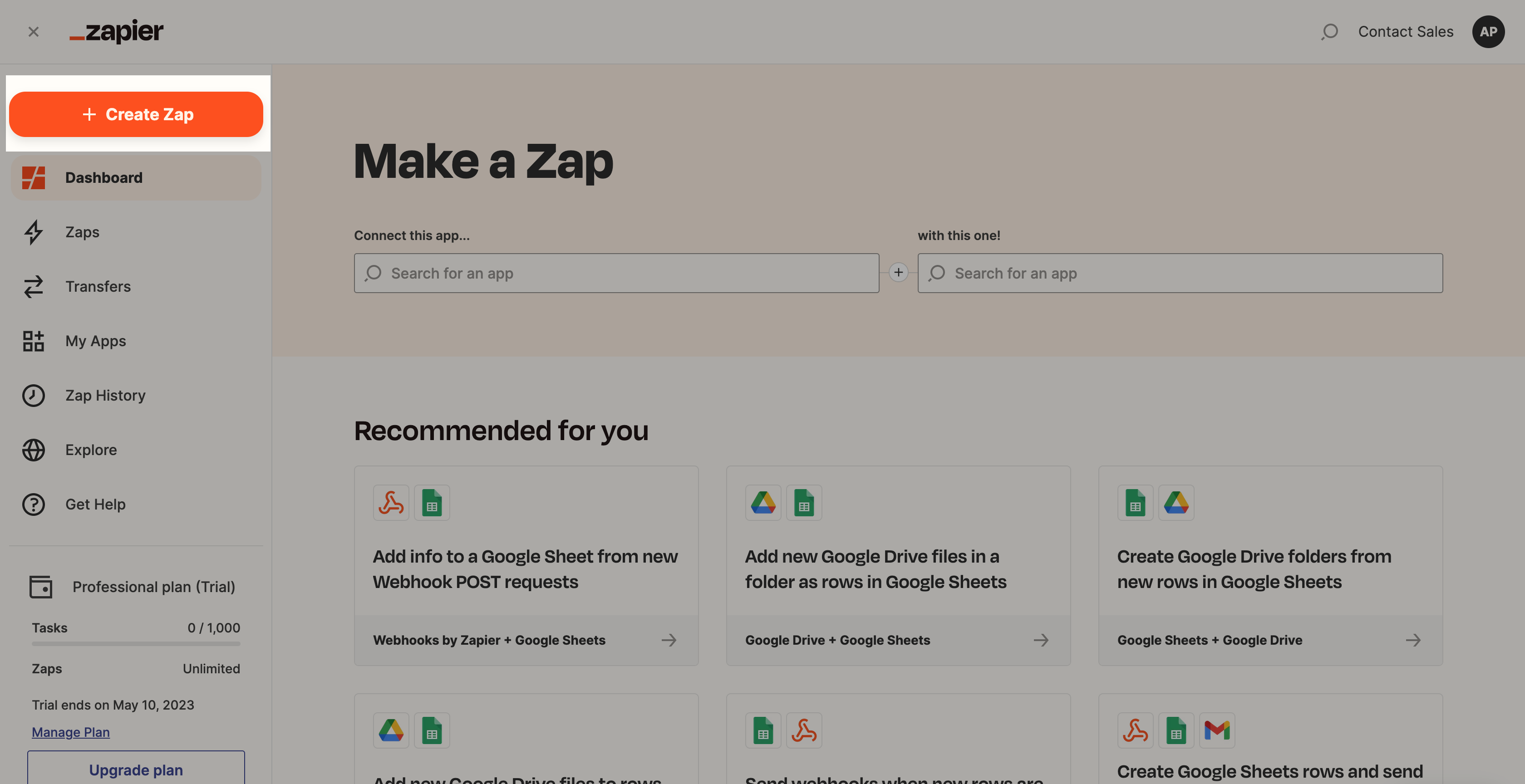 Choose a Trigger App: Zendesk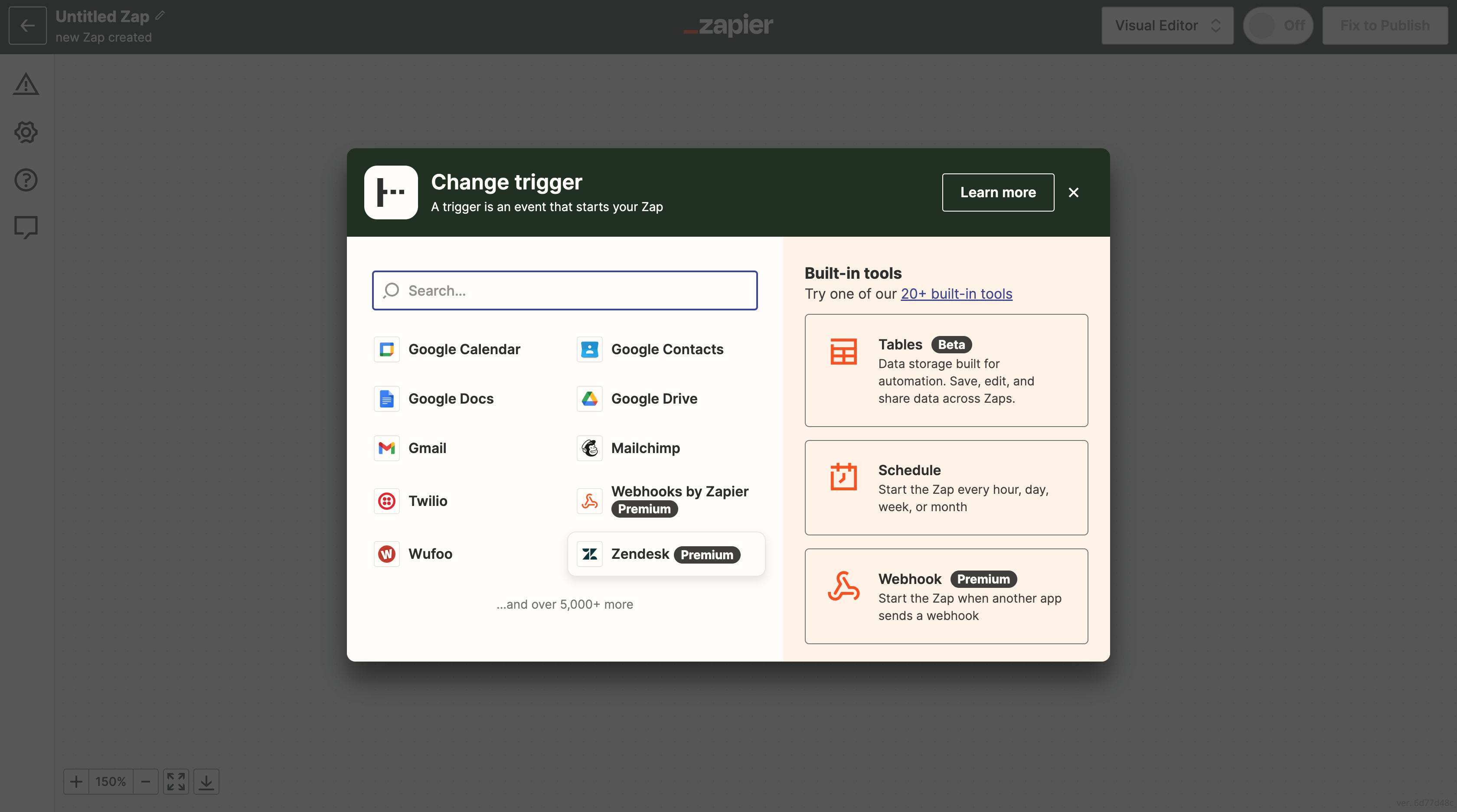 Select the Zendesk Trigger: "New User"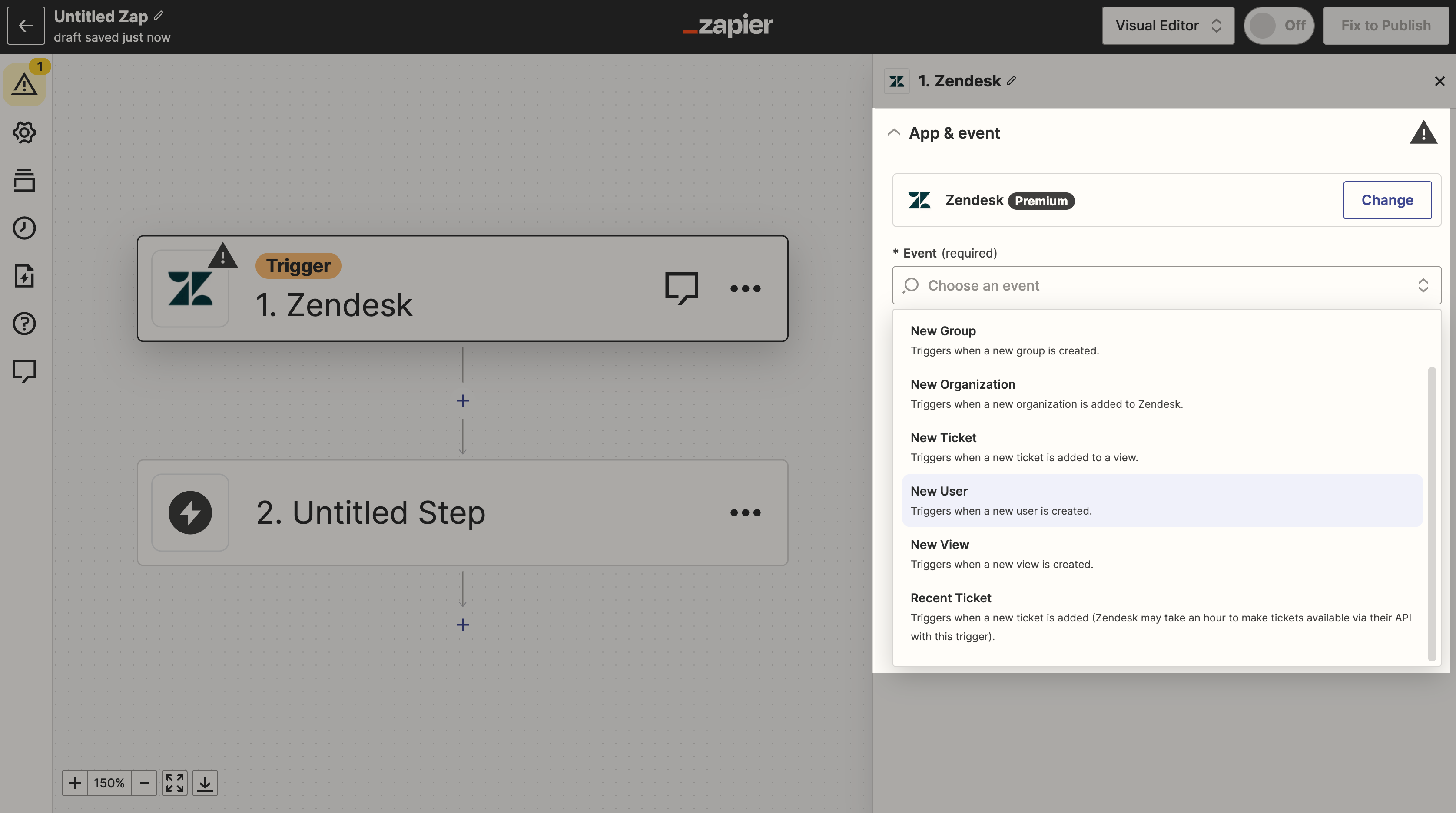 Click on Continue.
Connect the Zendesk Account.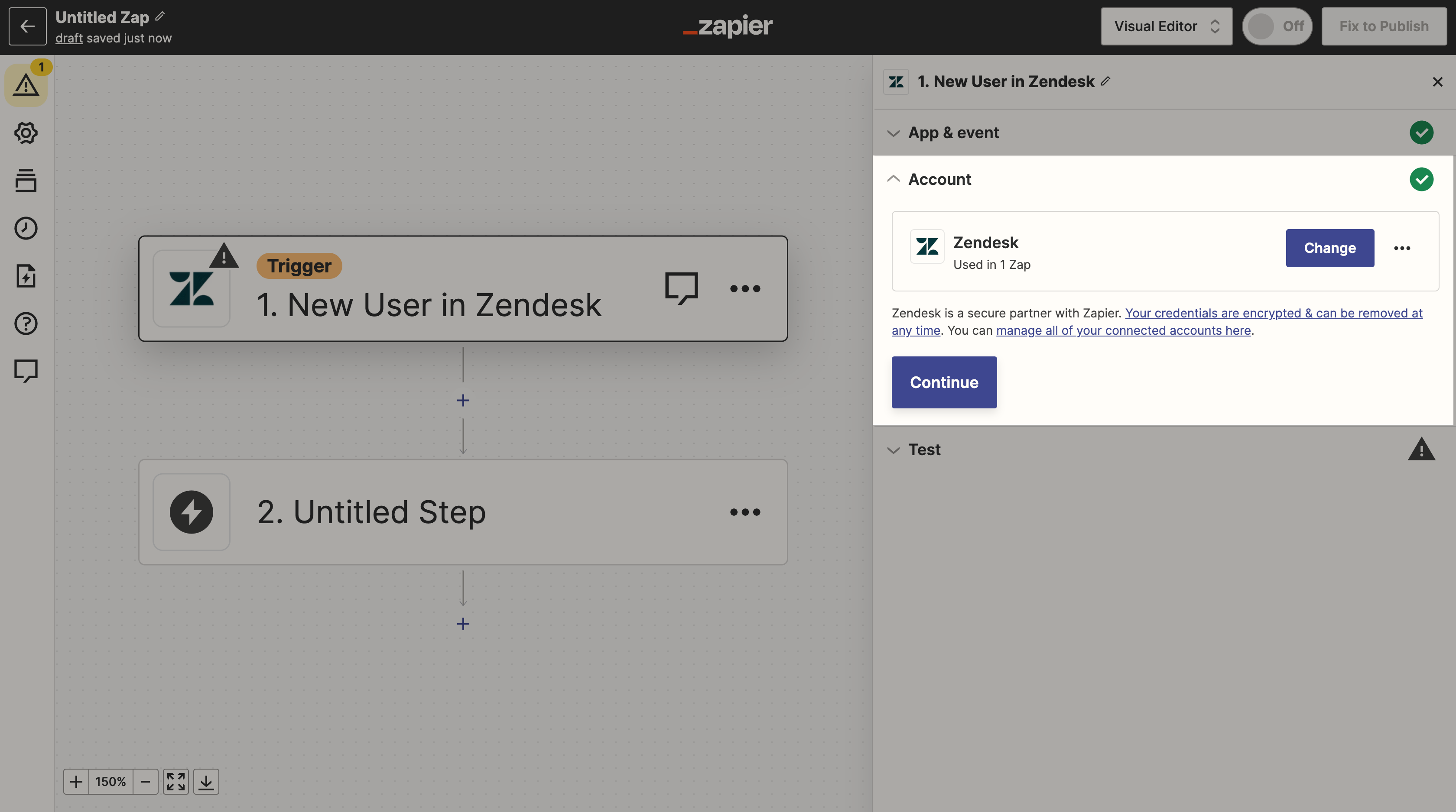 To Connect to the Zendesk Account please fill in the following details shown in the below image.
Note: Please note that you would need an admin profile to access the API token in Zendesk.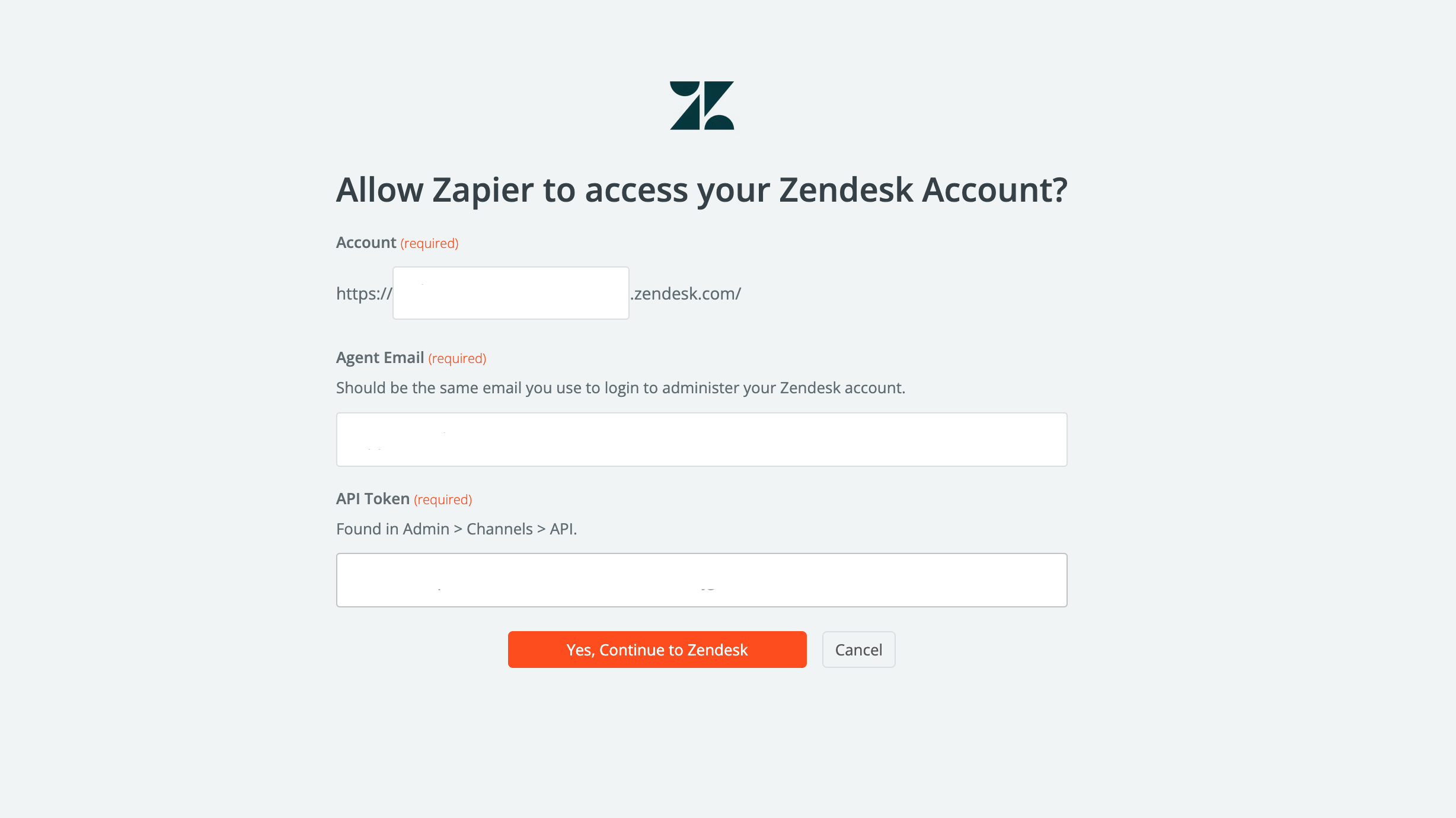 Click on Continue.
Now, you get an option Test Trigger.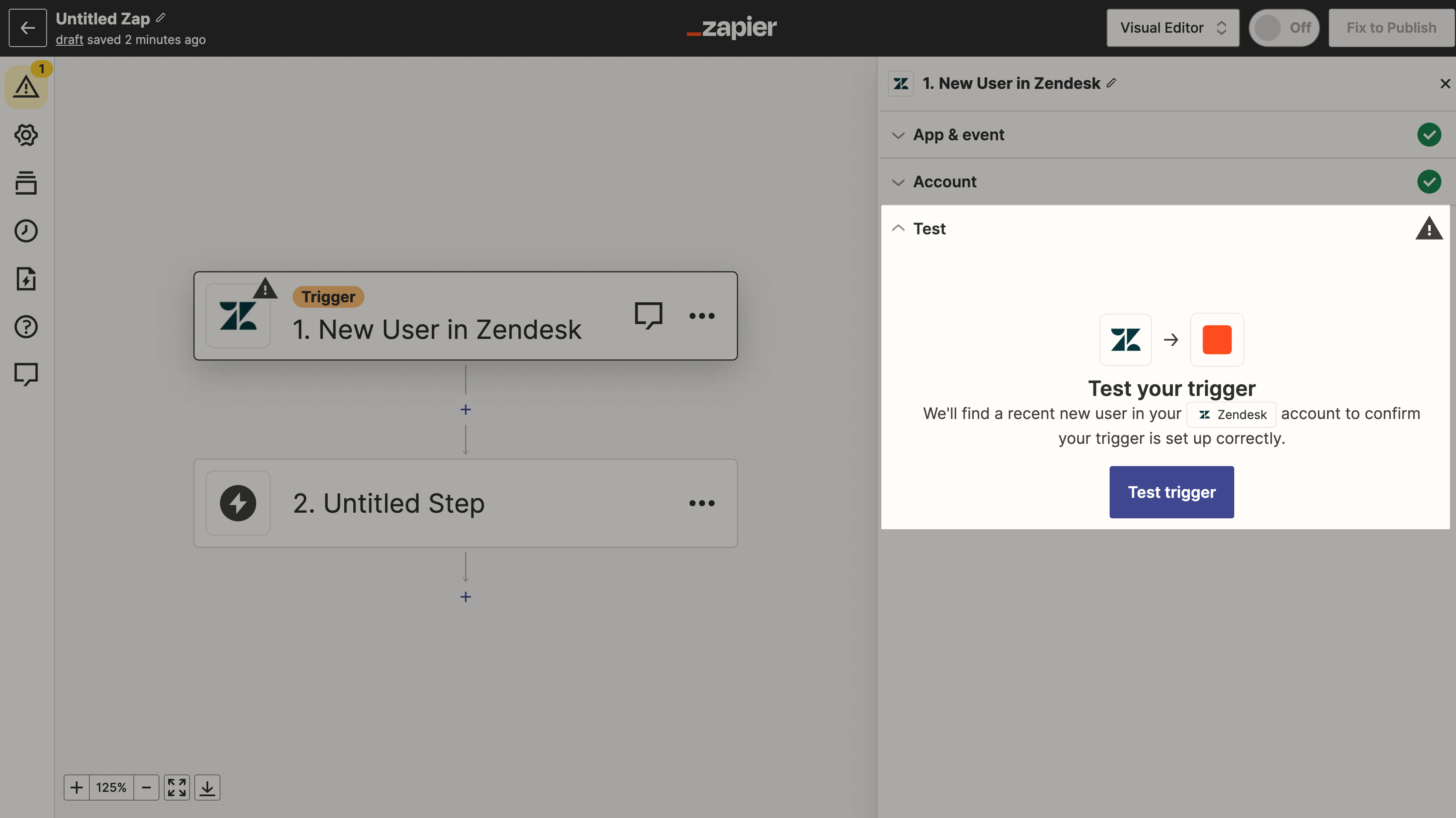 Click on Test Trigger, you'll get the details of the latest user as results.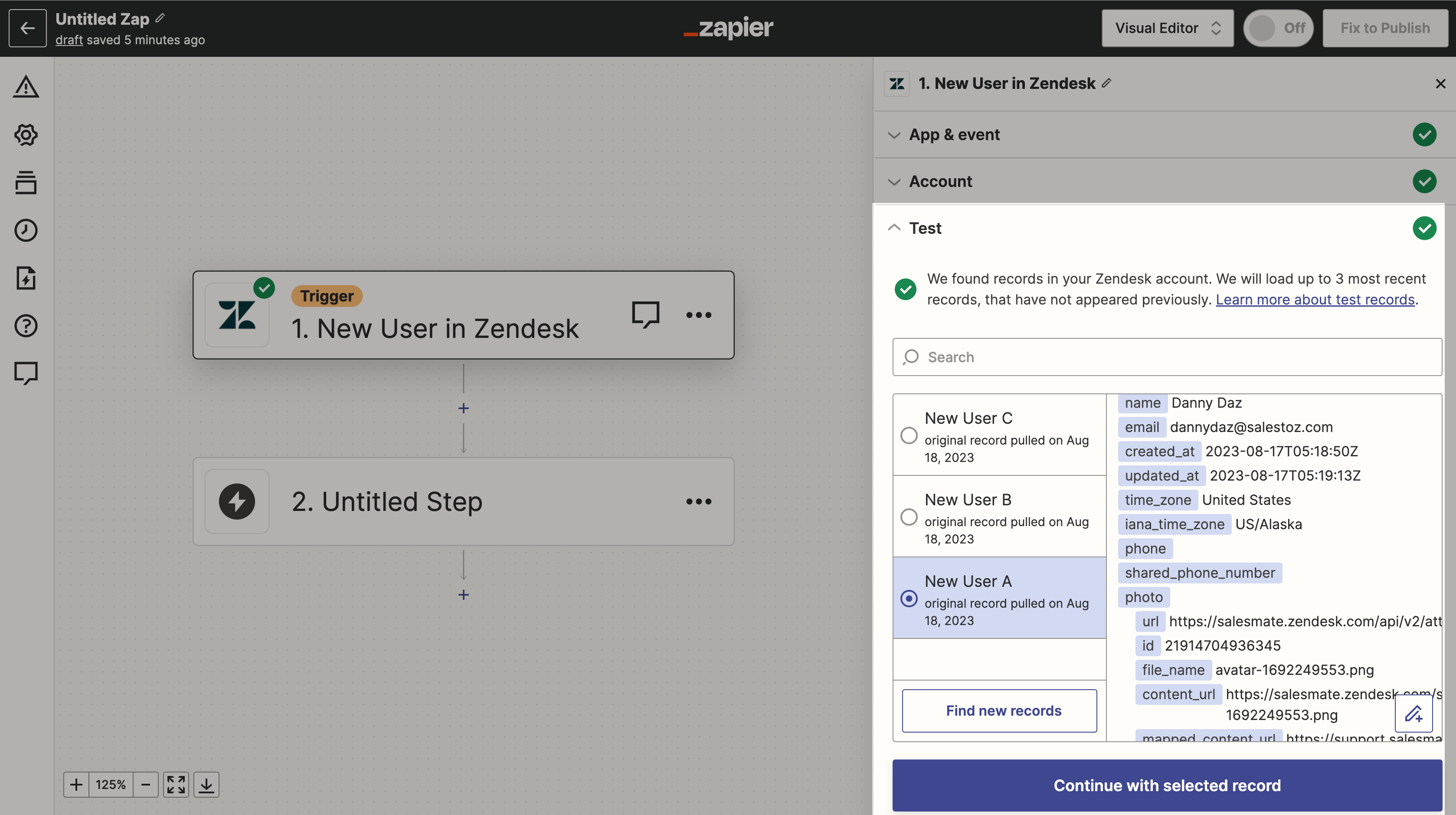 Click on Continue again.
Now, Choose an Action App: "Salesmate"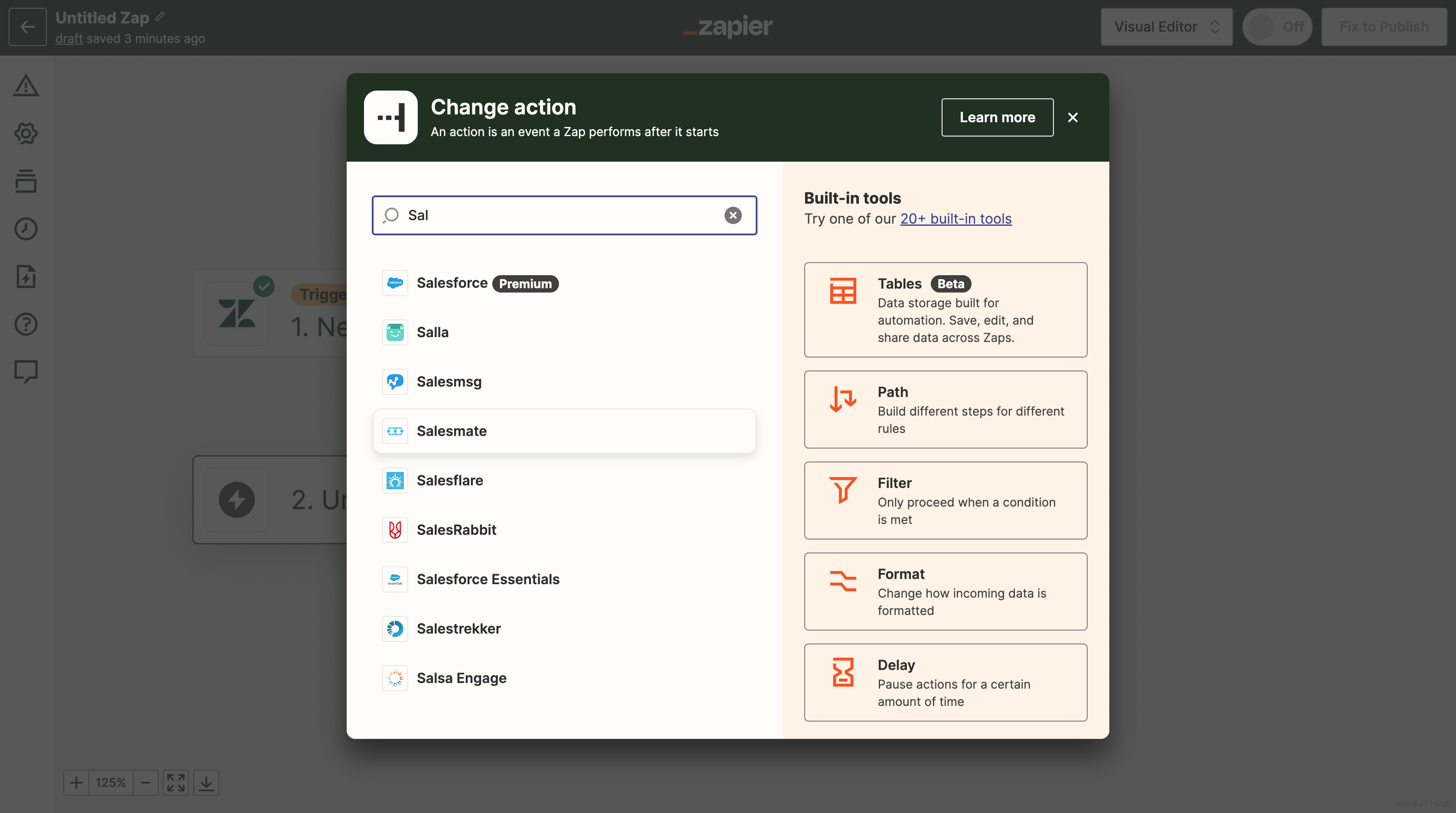 Select Action Event: "Create Deal"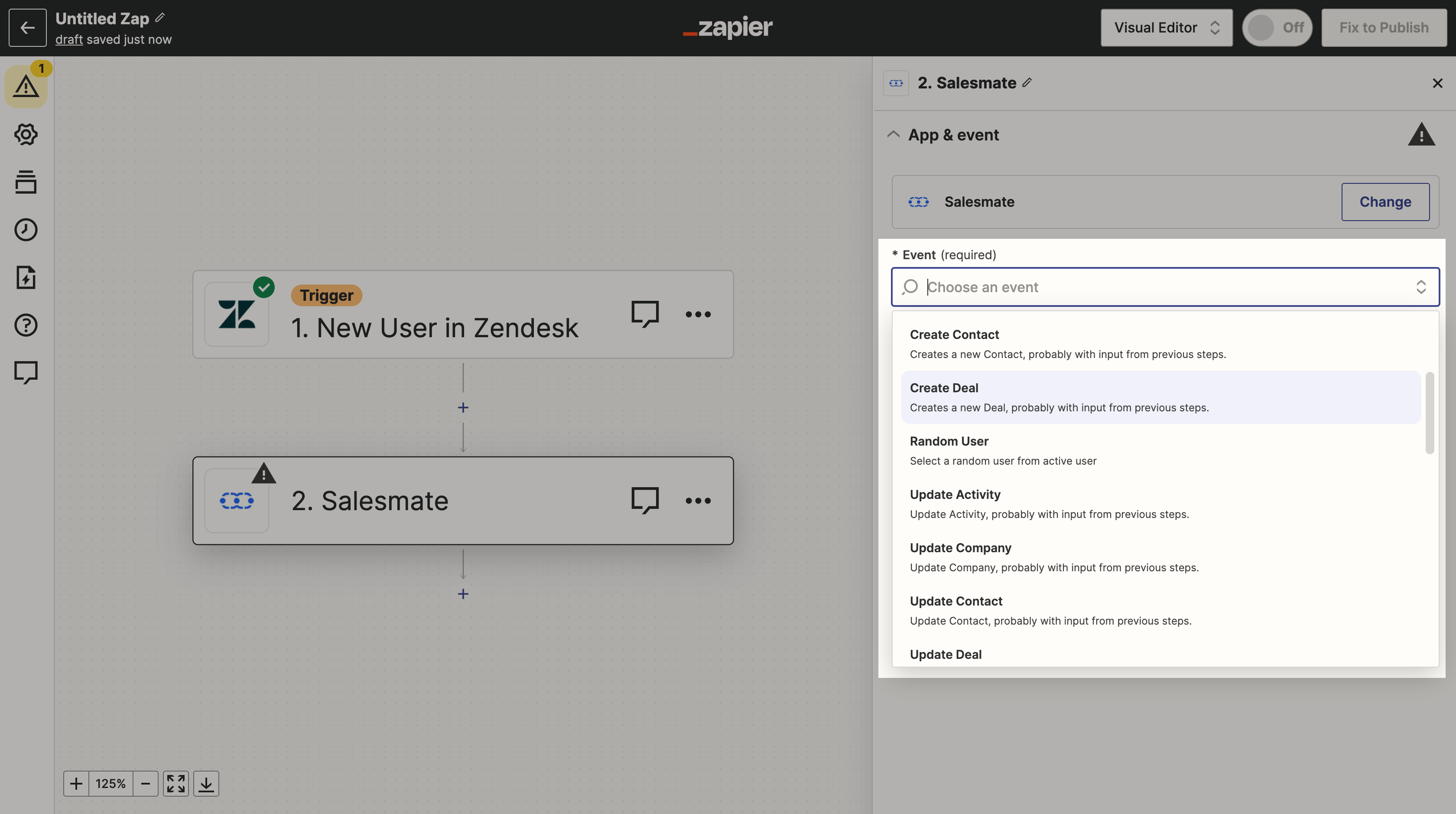 Connect your preferred Salesmate Account.
Provide your Salesmate connection details.
Select an existing account or Connect to a new Salesmate account Next, you'll be asked to name your Salesmate connection and enter your API Key. To locate your API Key in your Salesmate account, please follow these steps:
First login into your

Salesmate Link
Login into your Salesmate Link ex. https://demo.salesmate.io

using your credentials
Navigate to the

Profile Icon

in the top right corner.
Go to

My Account
Click on

Access Key
Copy the

Session key

to the clipboard.
Paste your key back into your Zapier account and then "Continue". If your API key is entered correctly your Salesmate account will now be successfully connected.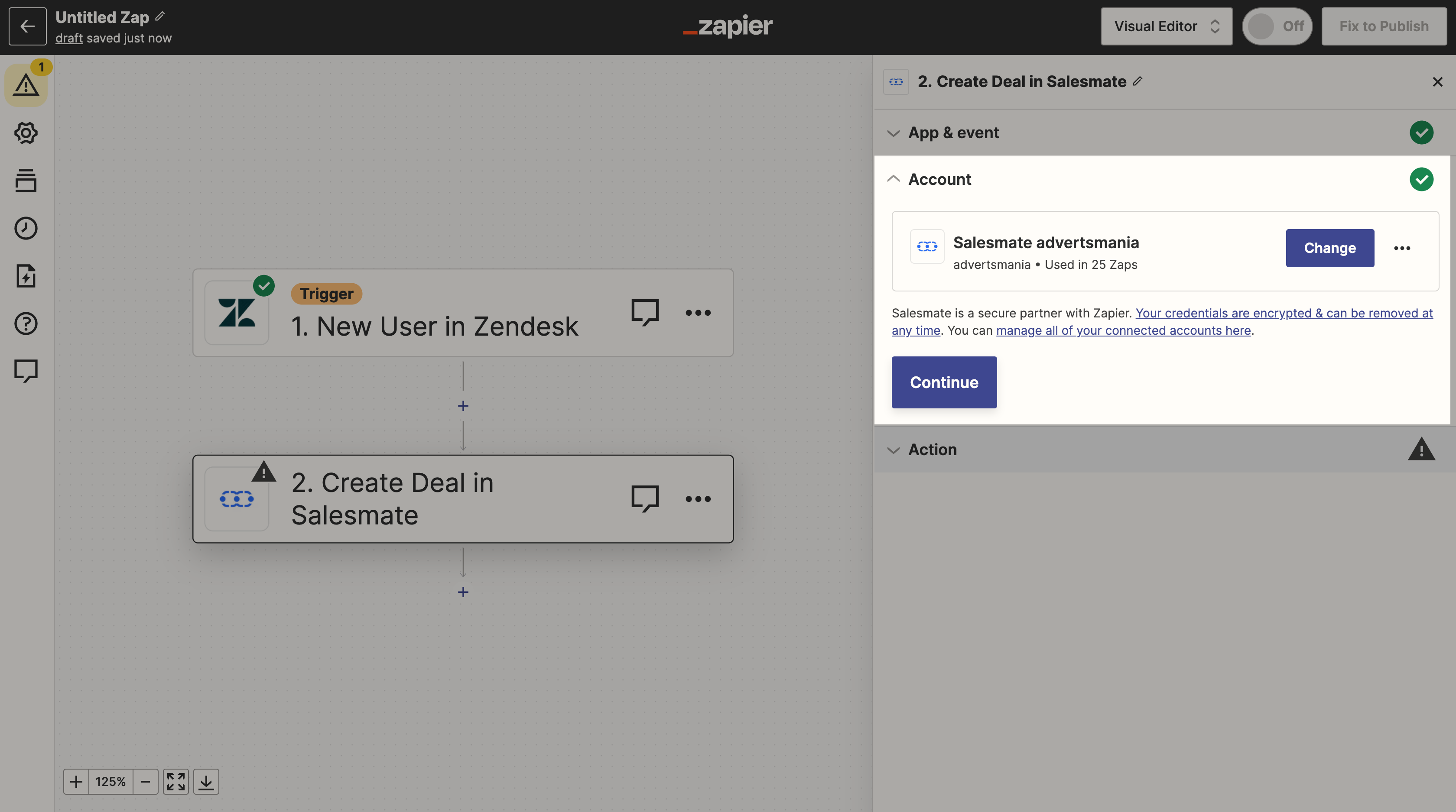 Map your Zendesk fields with Salesmate.
Click on Continue.
Now you get an option to Test Step.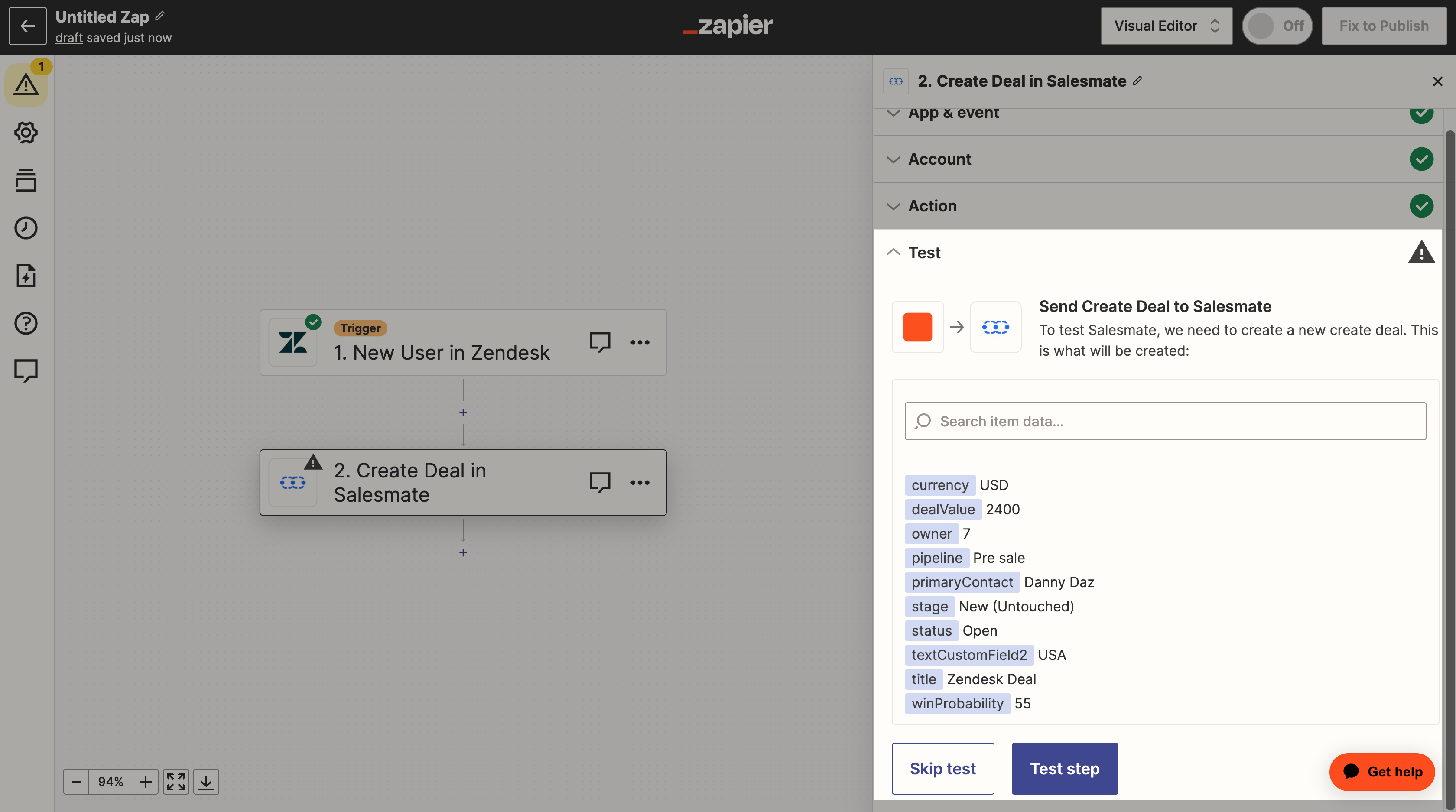 Once you Test Step and the verified results look correct, you can go ahead and Publish zap.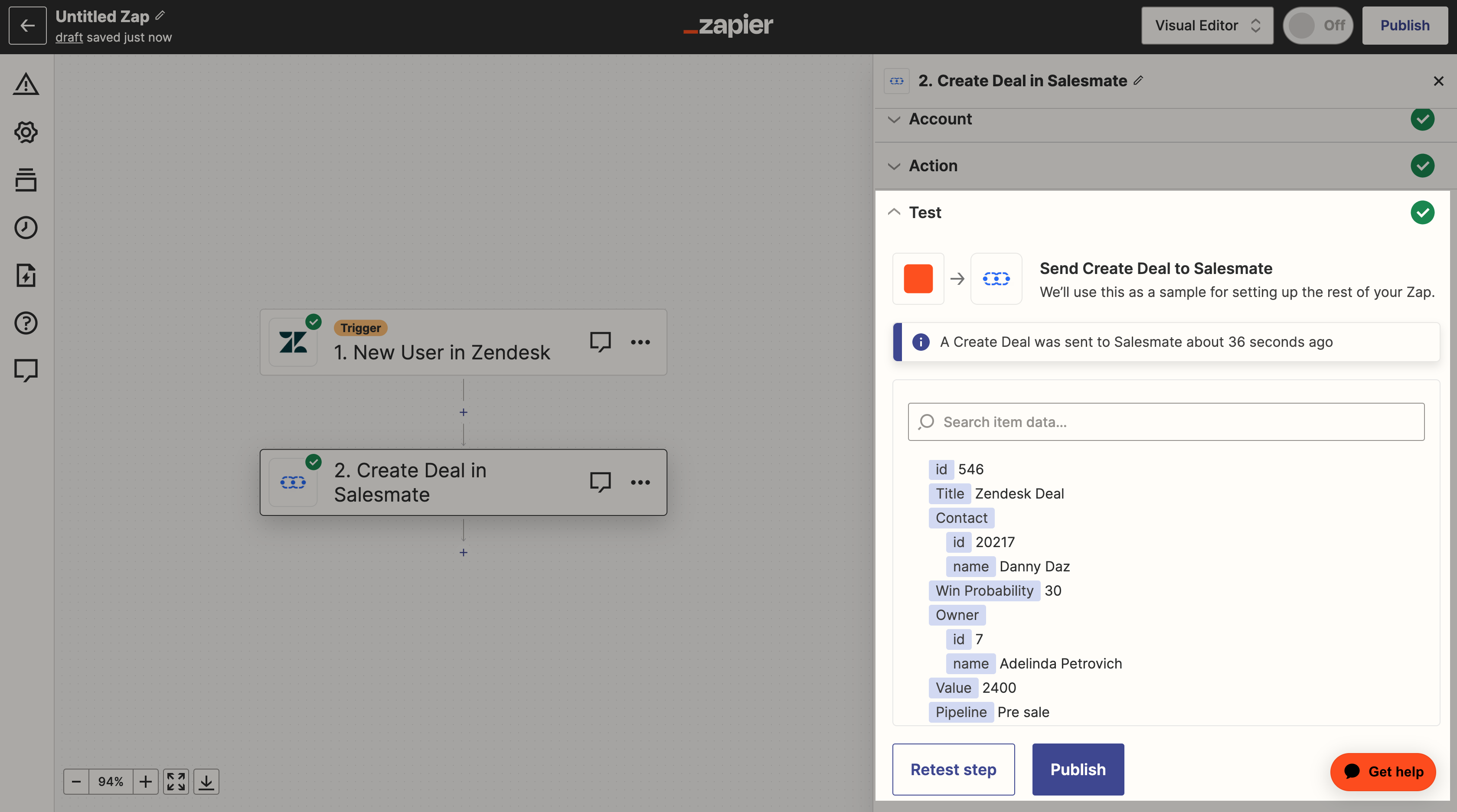 Once you Test Action and the verified results look correct, you can go ahead and Publish zap.
Your Zap is all set !!!
Note: This will create a contact and its respective deal in Salesmate.
Zendesk being a Premium App on Zapier. You will need at least a Basic Plan on Zapier to run this integration.