To get a holistic 360 view of your teams conversation with your customers Notes can be very much useful.
1. What are Notes?
Notes are used to write questions, reminders, and anything you would write on notepaper to help you stay updated on your clients requirement and discussions.These are useful for storing bits of information related to customers, which you may need on a later stage.
2. How Can I Add Notes?
Notes can be added in Contacts, Companies, Deals or Activities. 
In case of Contacts,Companies and Deals, notes can be added in both Preview as well as Detail View.
Preview: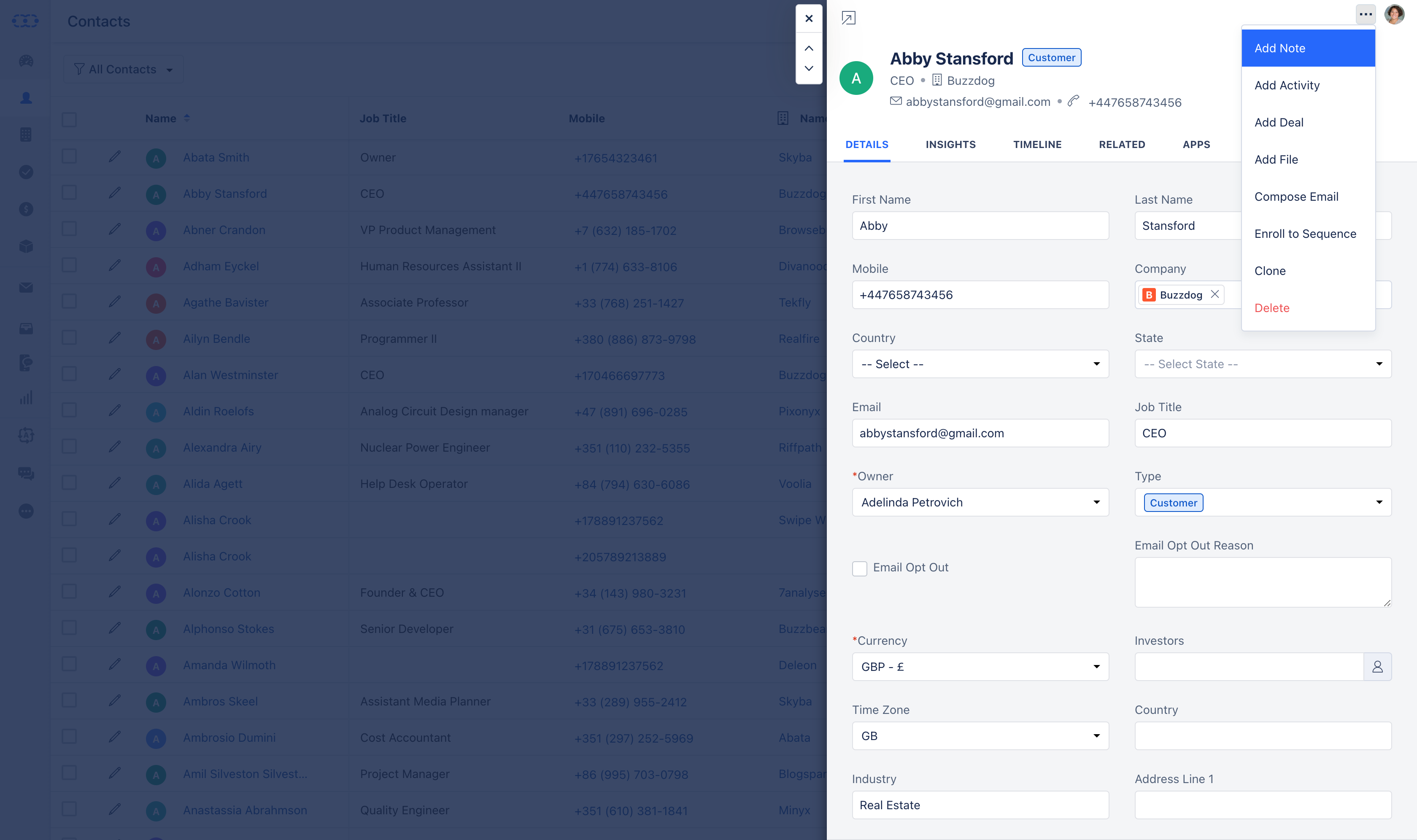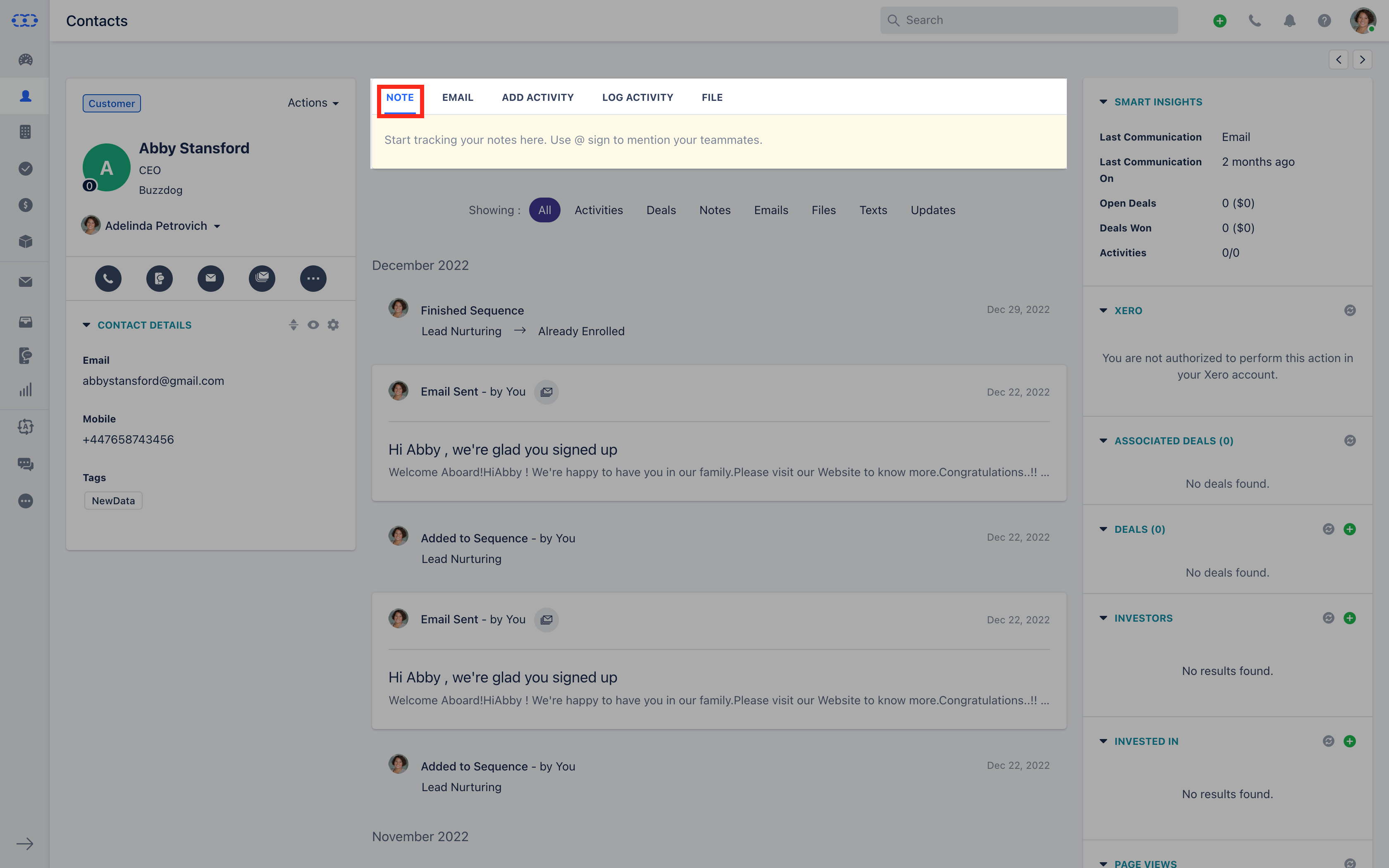 In case of adding notes in Activities,
Adding Notes from Quick Add button.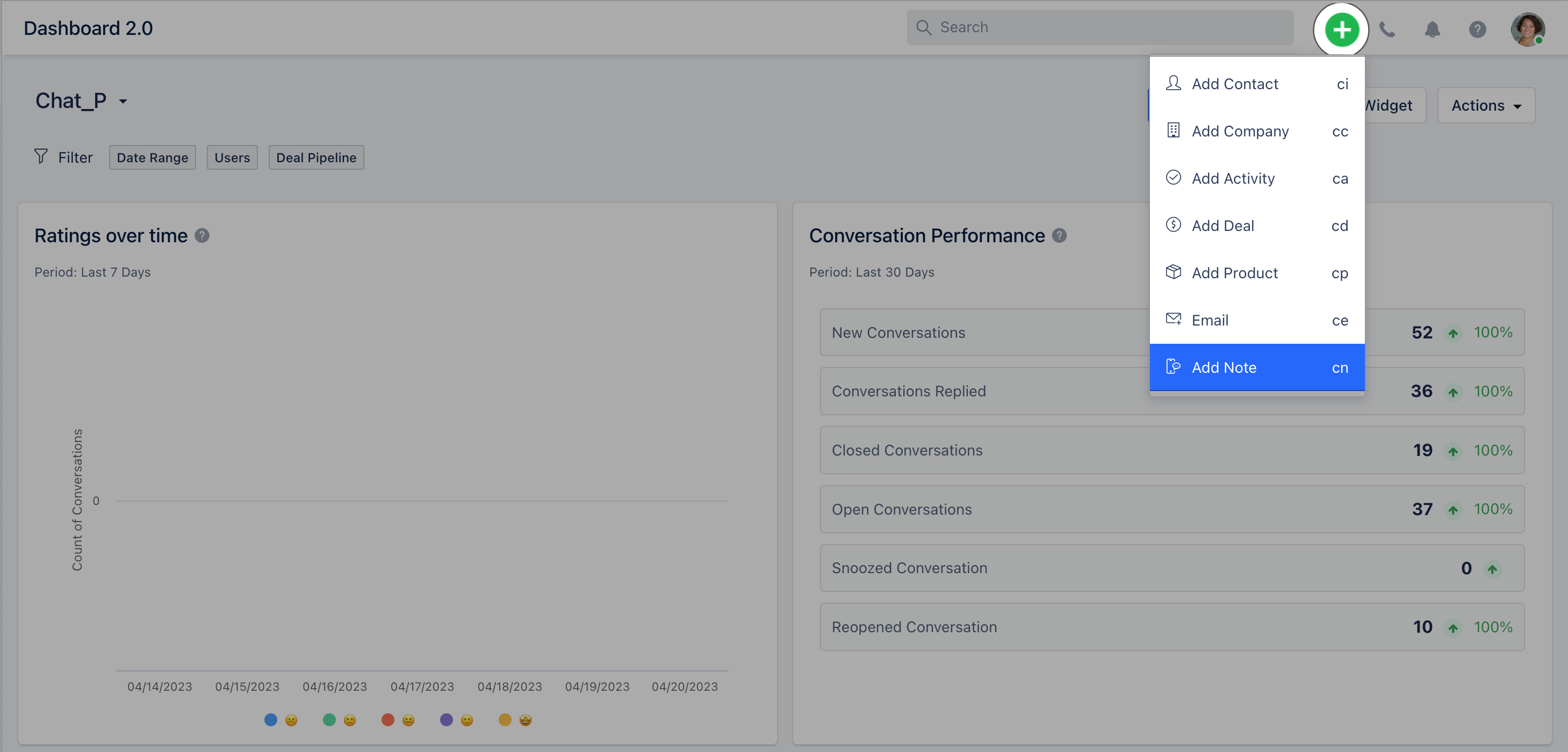 3.How can I Tag/ Mention my teammates?
While you are typing Notes in the Add Notes section, Click on "@" to mention Notes to your Teammates.

Teammates will be notified automatically, once Note has been saved after the mention.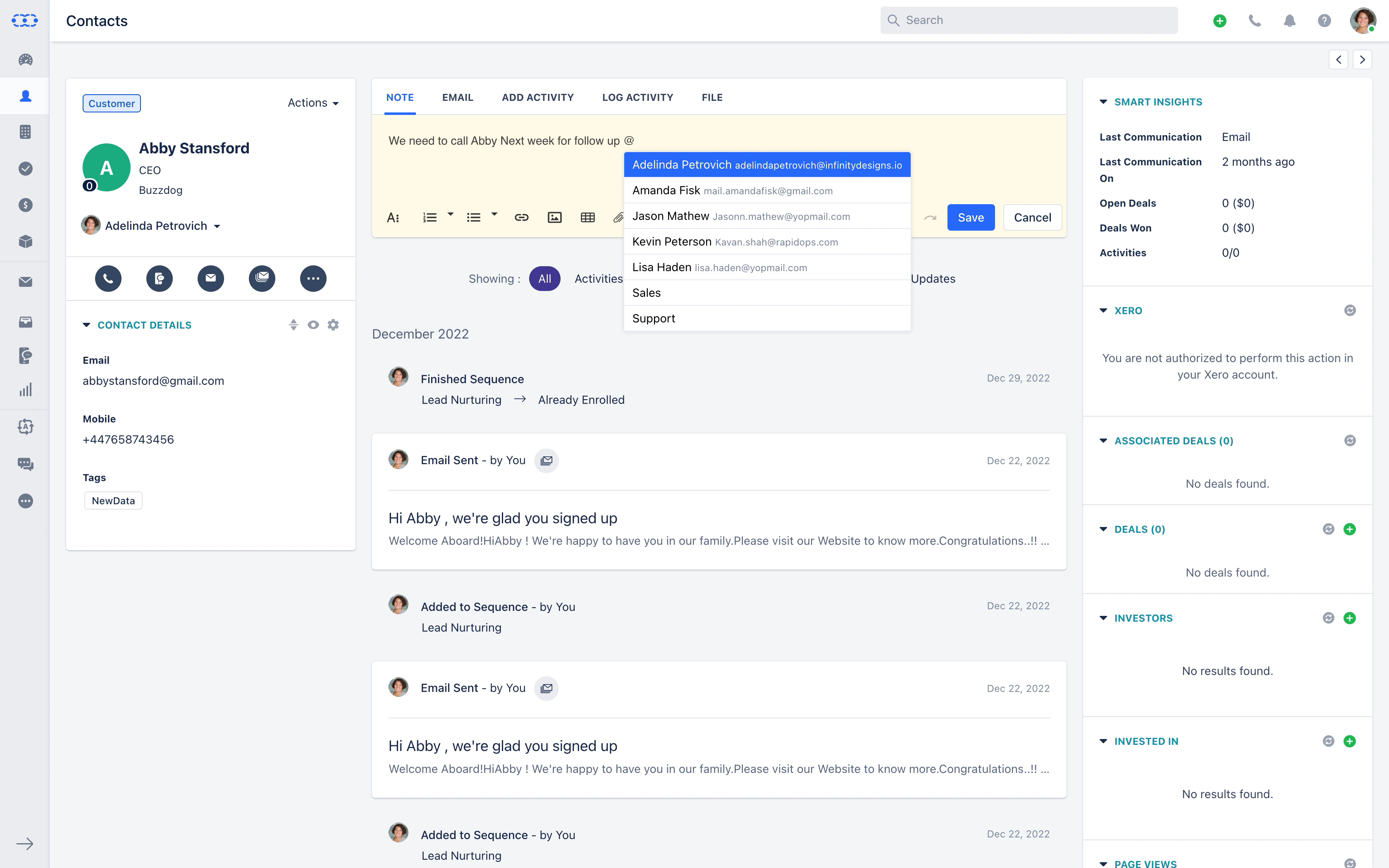 4.How can I Pin notes?
Do you wish to keep your notes at the top on your timeline?

All you have to do is click on the Pin icon on the right corner.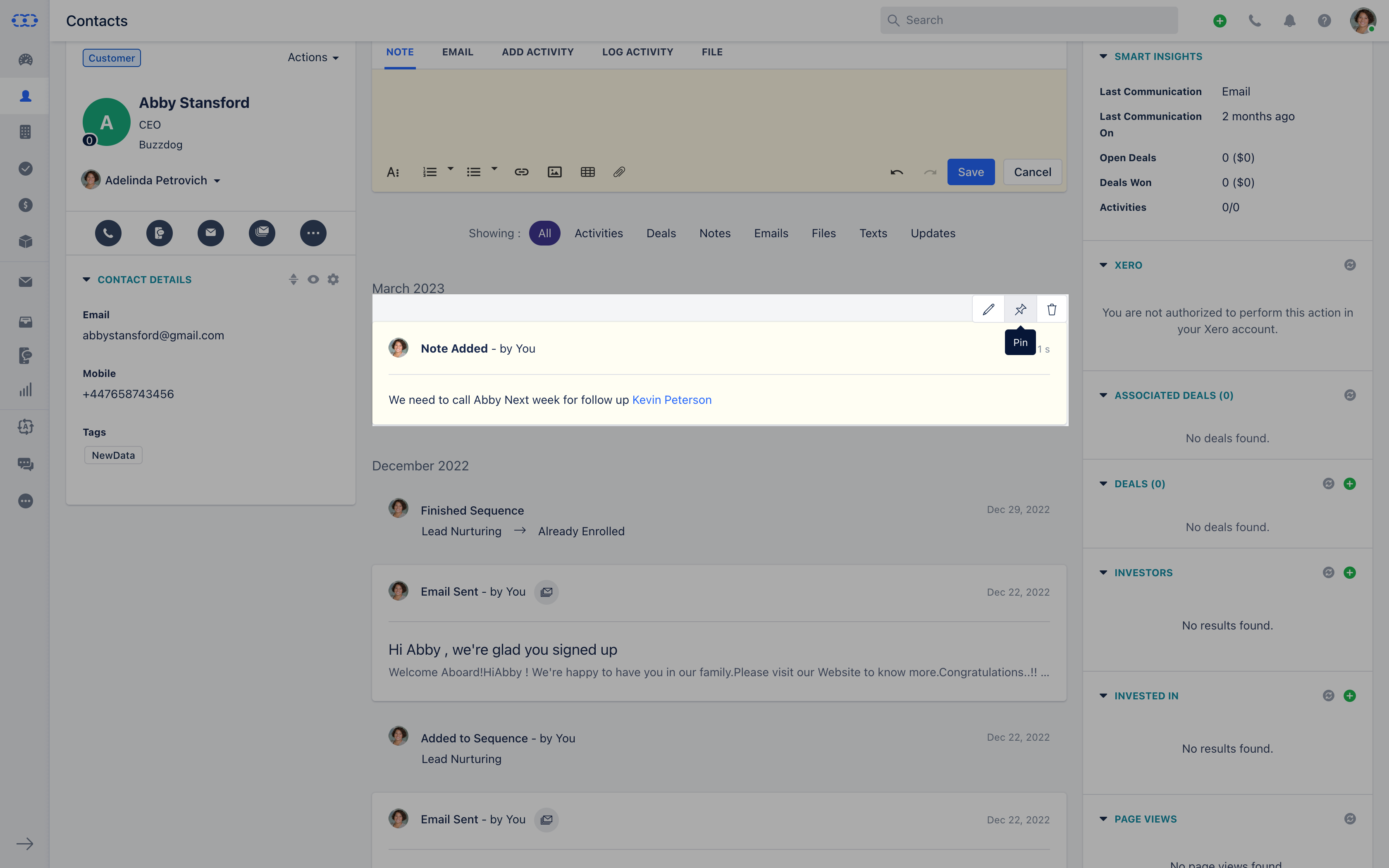 5. How can I PIN Multiple Notes? 
Don't worry if you have multiple Notes to be kept handy, Salesmate lets you Pin multiple notes.

Click on Pin icon by hovering over the Notes to be Pin, on the right side of the Note.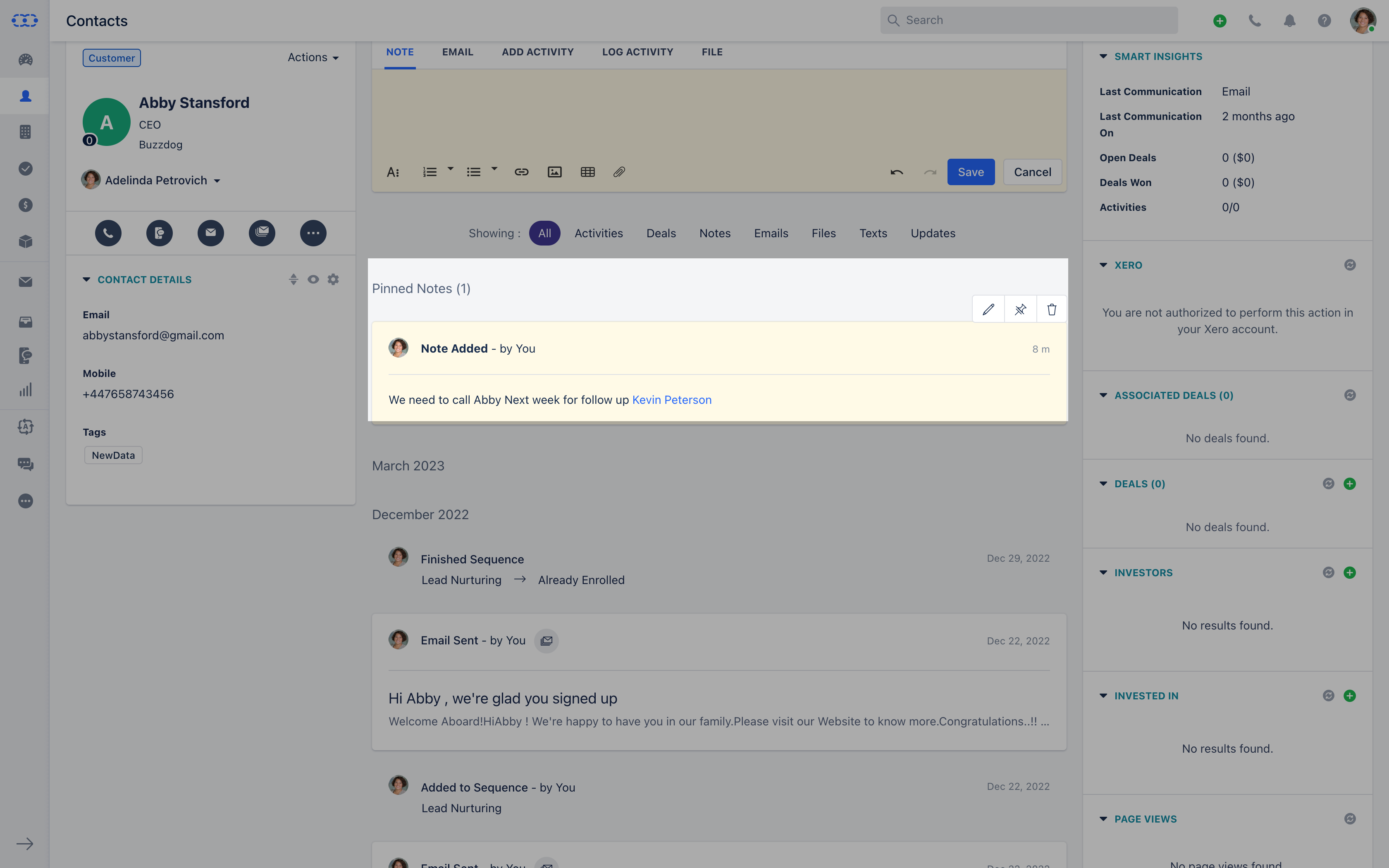 6. How Can I Remove/Unpin Notes?
Are you done with the pinned Notes, and want to remove it from Pin?

Hover over the Notes to be unpinned

Click on Unpin icon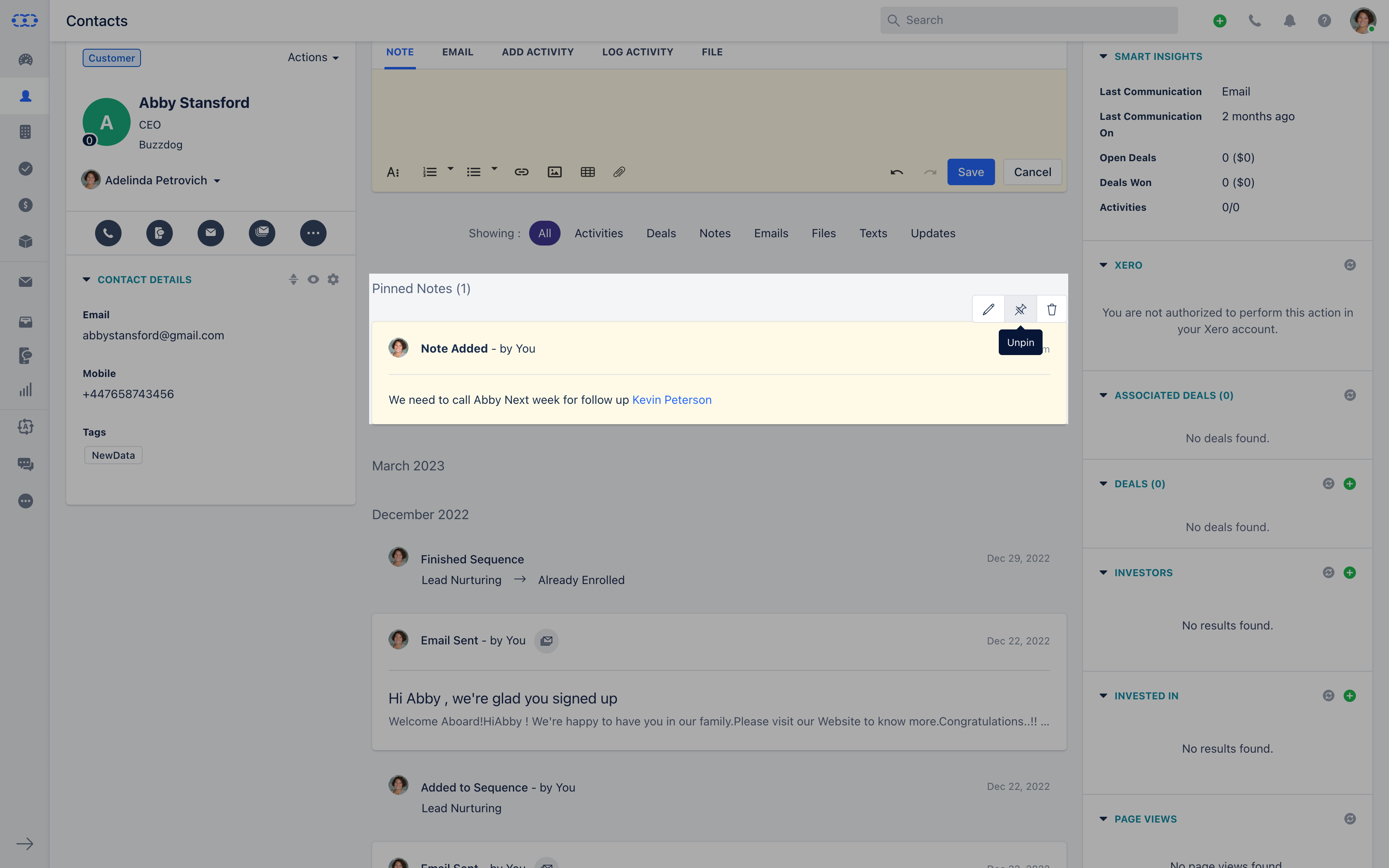 7. How can I Edit a particular Note?
Click on the Edit button on the right corner of the note.

Once you have edited the note click on the Save button.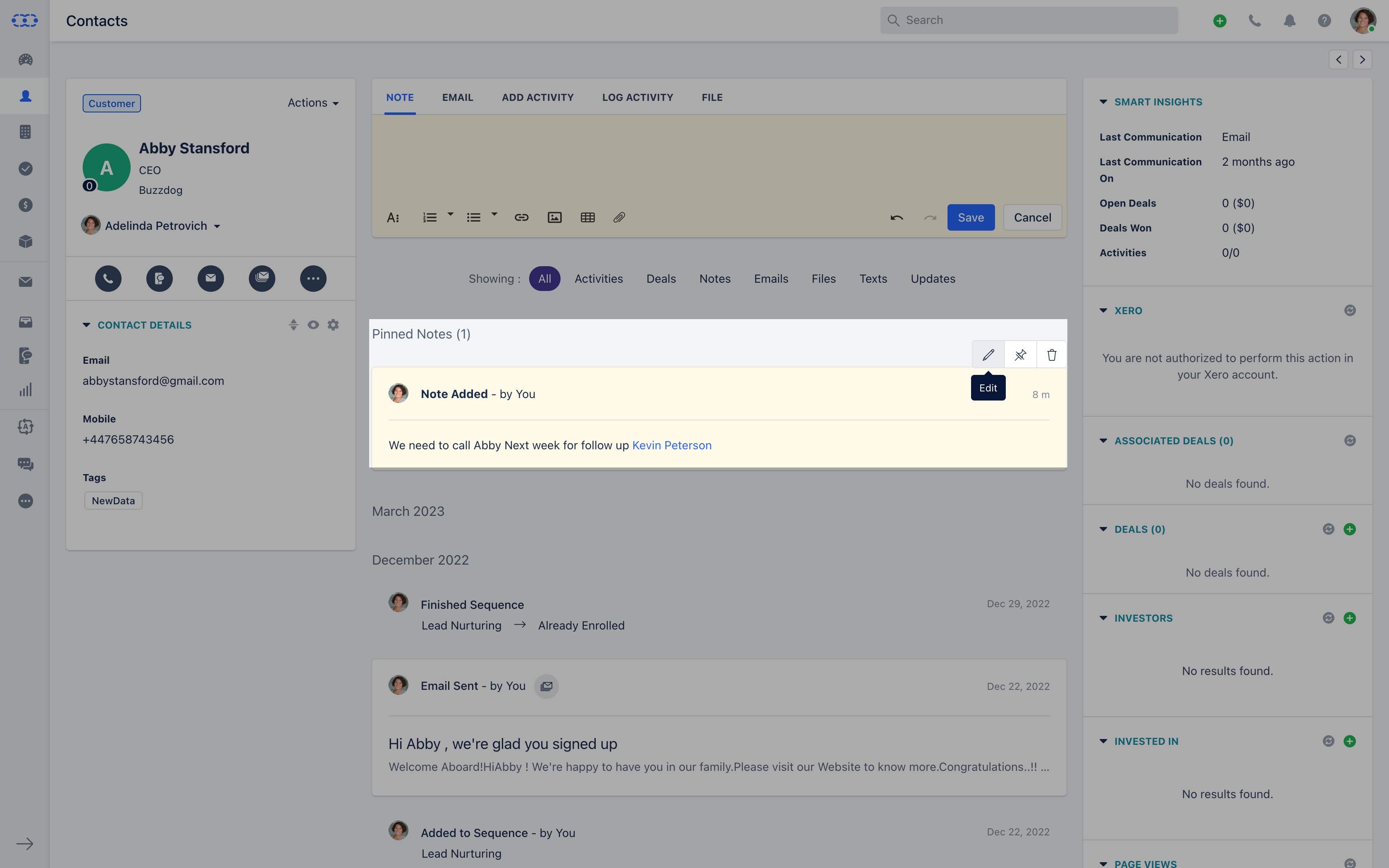 8. How can I Delete a particular Note?
Click on the Delete button on the right corner of the note.

On clicking the delete button you will be asked if you want to delete the note or not.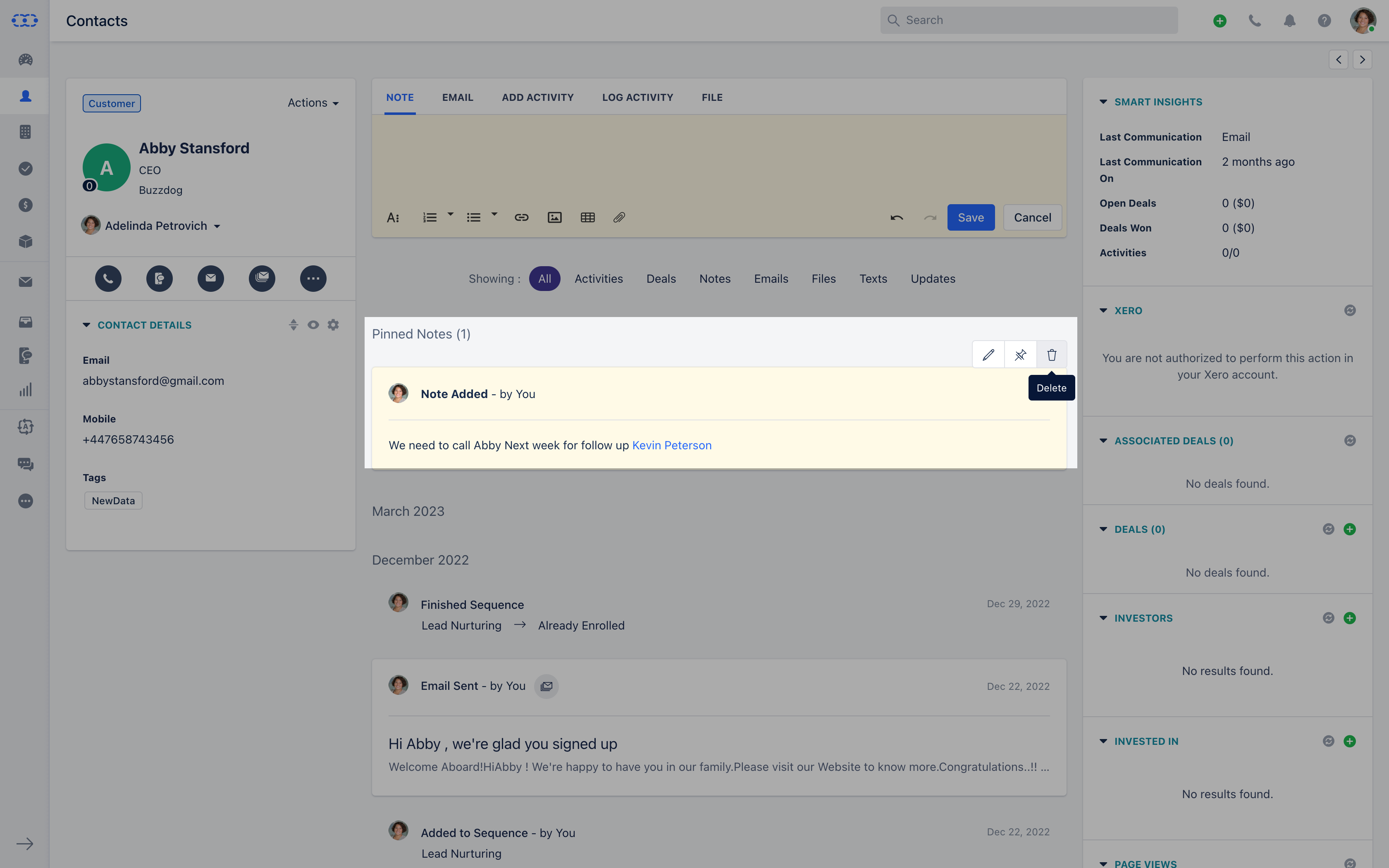 Note:
Deleted Notes cannot be recovered.
Notes cannot be imported.
9. How can I Export my Notes?
In Salesmate, only the Last Note Added can be exported.
It can also export the Last Note Added by as well as Last Note Added at.
The notes can be exported from the Export section, where you can select Notes in the field section.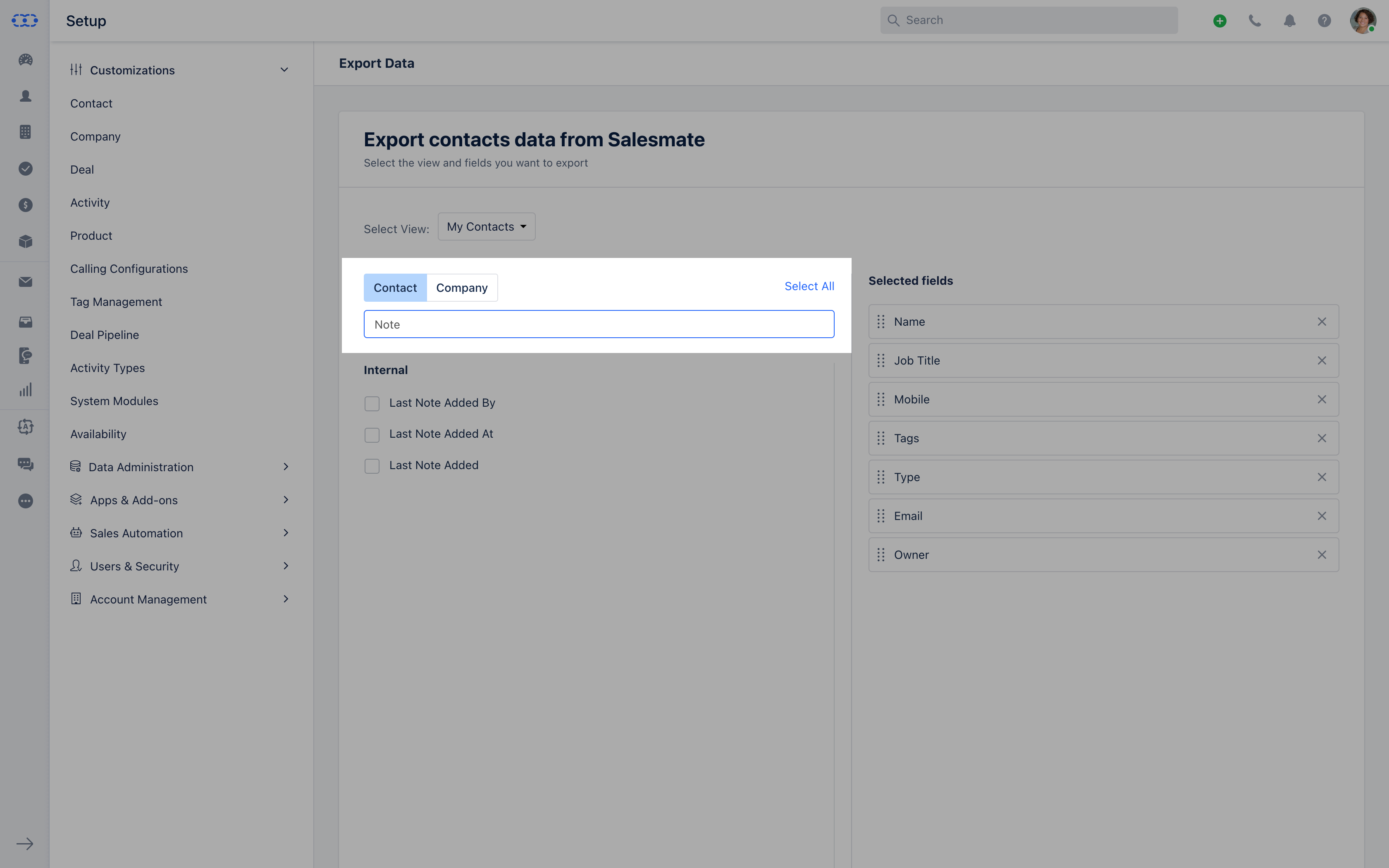 10. When notes are added from the other modules:
Whenever you add a note for an activity from the Activity module, that will be visible in the Contact Timeline as well.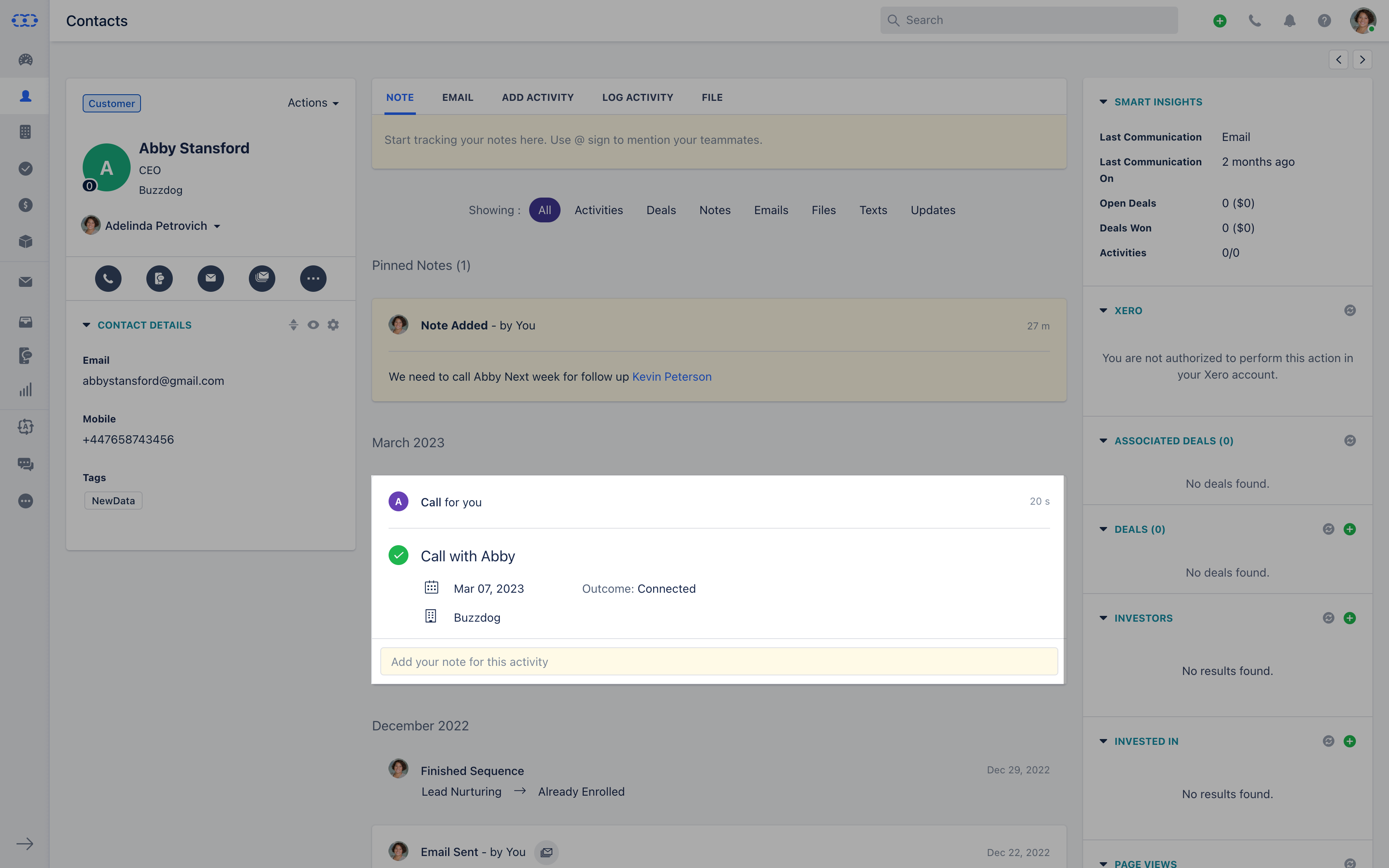 However, any notes added in the Company module will not be visible in the particular Contact Timeline.
11. How can I add emoji's in Notes:
From Contact Detail View.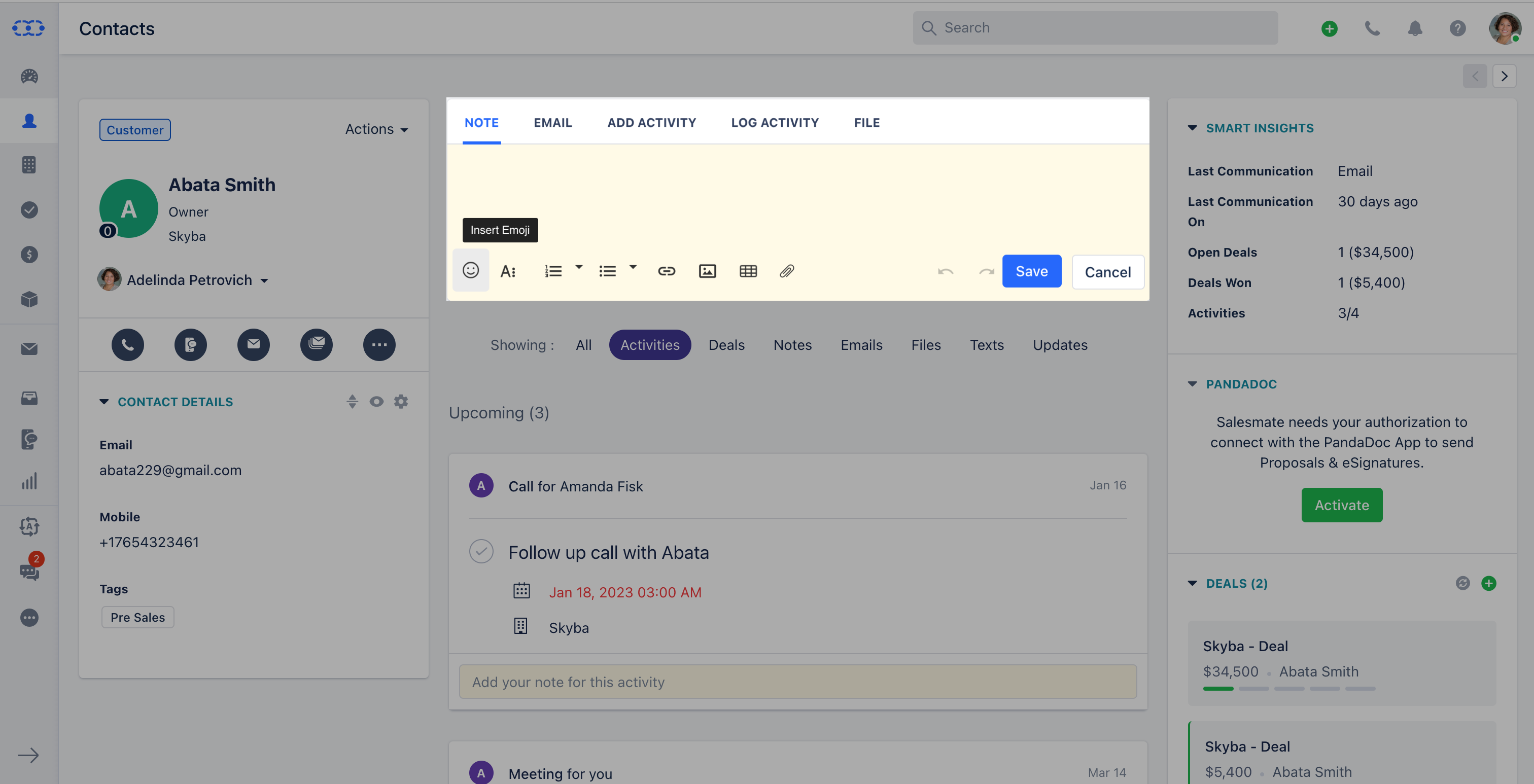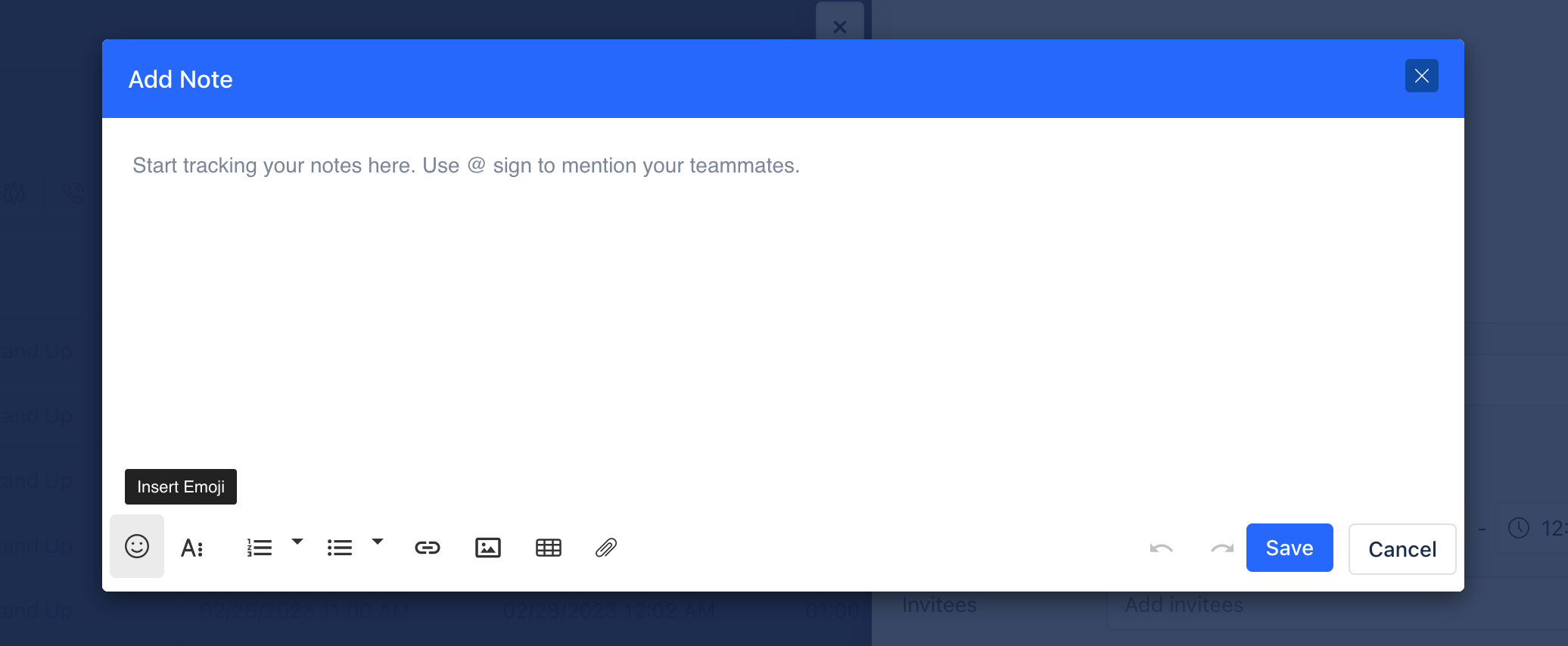 In case of the Activities.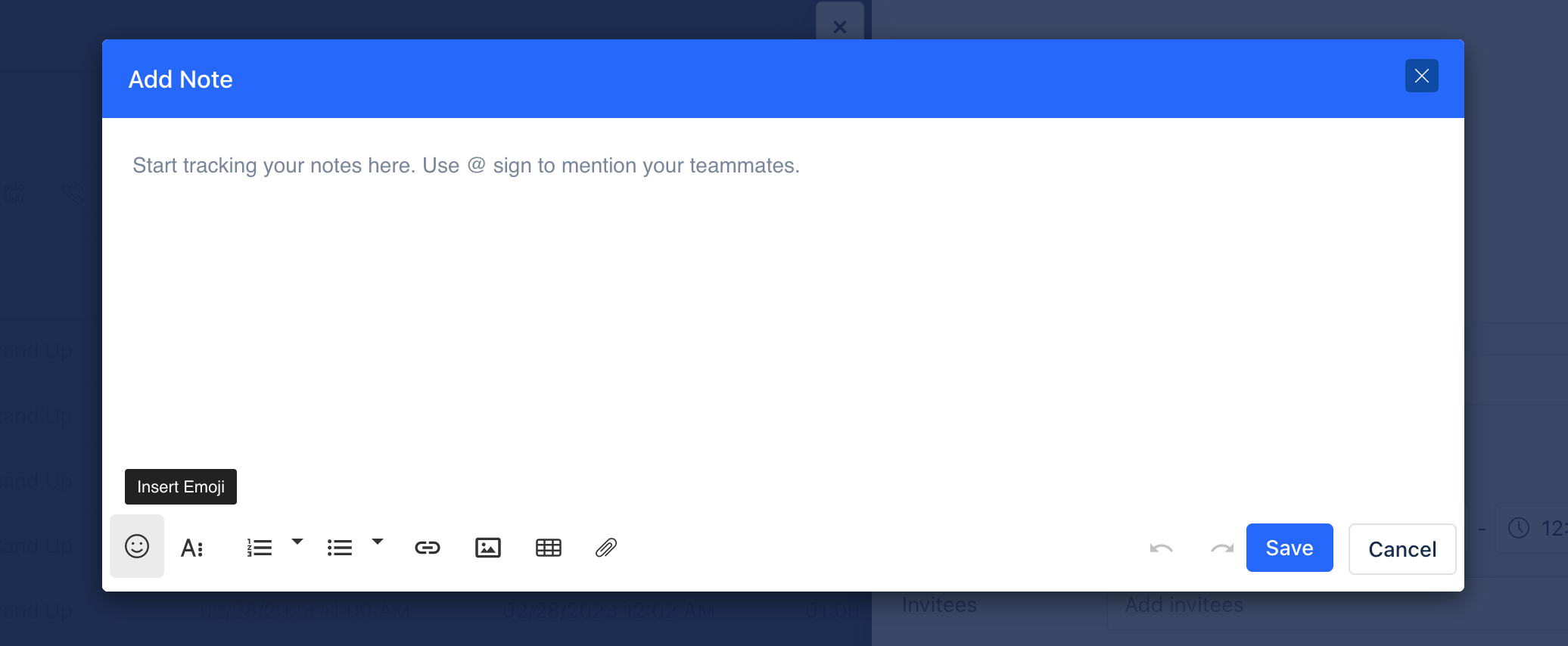 From the Quick Add button.