Cognito Forms allow you to easily build powerful web forms. You can embed them into your website, share the link or post directly to social media platforms like Google+, Facebook and Twitter.
With the power of CognitoForms as your web forms and Salesmate as your CRM. This wonderful combination lets you enjoy the benefits of both the applications at their best.
Salesmate allows you to integrate Cognito Forms using Zapier (zapier.com). It's simple, quick and easy. No programming required.
Here's how you can set up your Zap to integrate CognitoForms: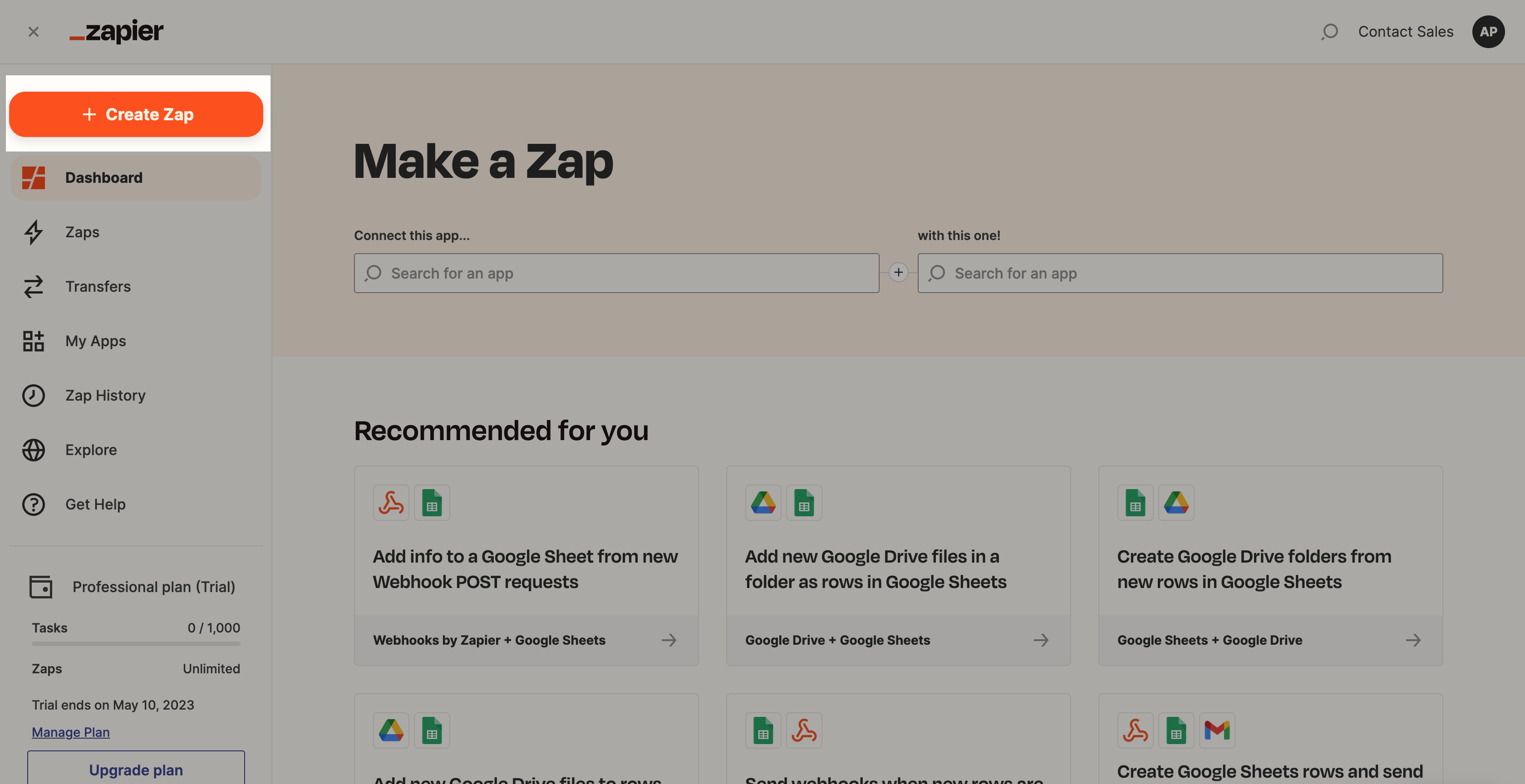 Choose a Trigger App: Cognito Forms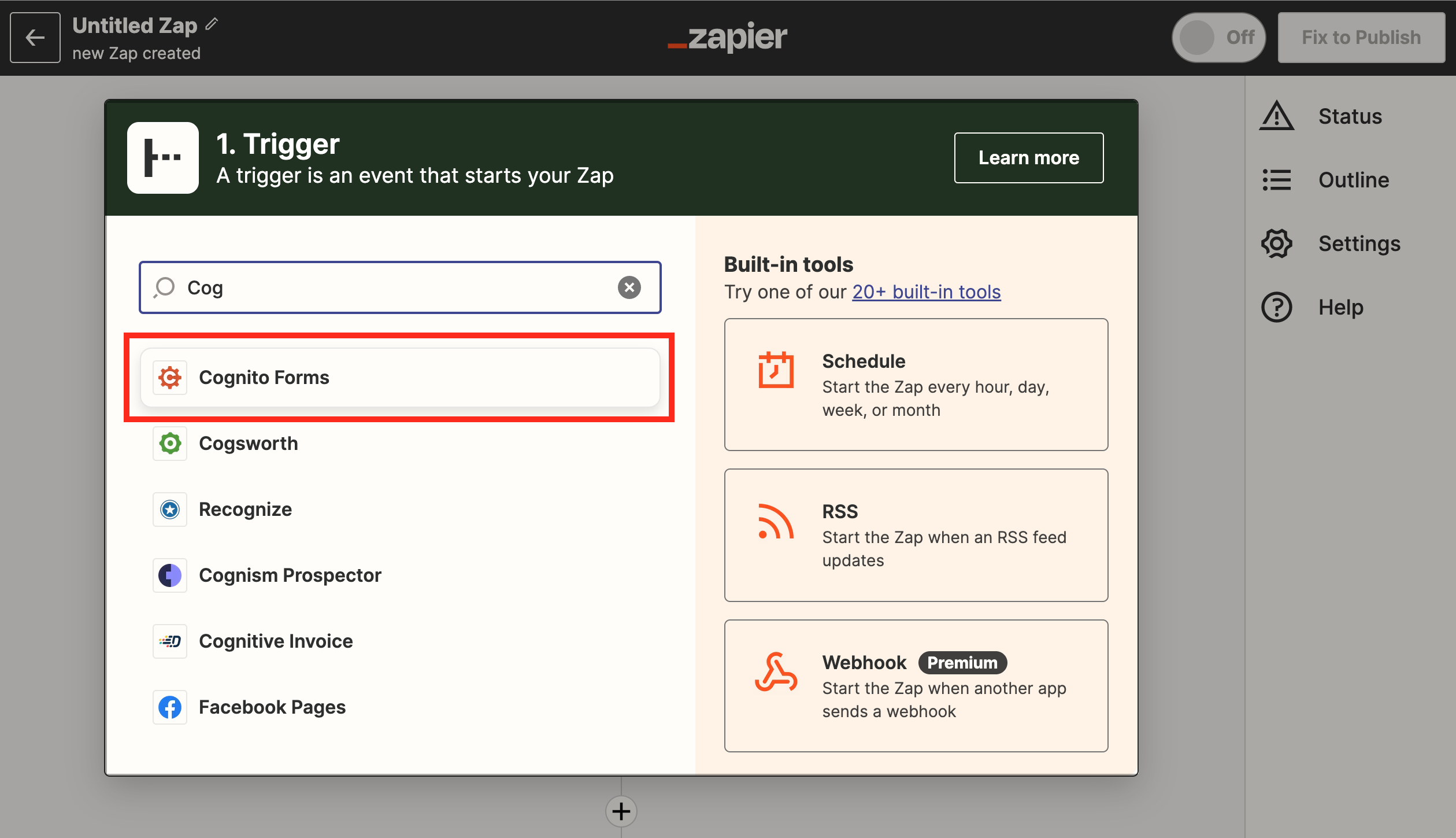 Select a Trigger Event : New Entry - This will trigger the Zap when a new entry is submitted on the selected Cognito form.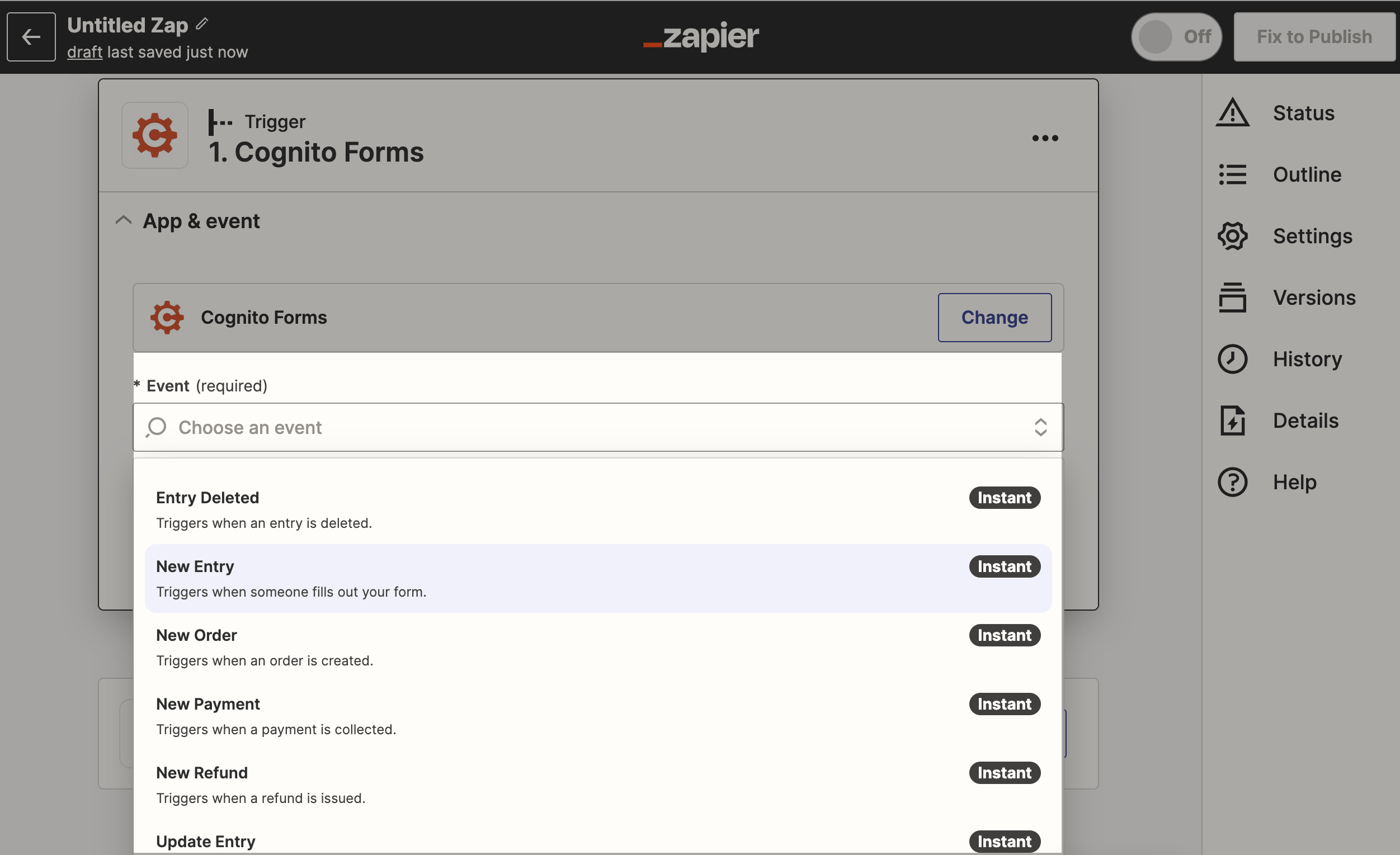 Connect your Cognito Form account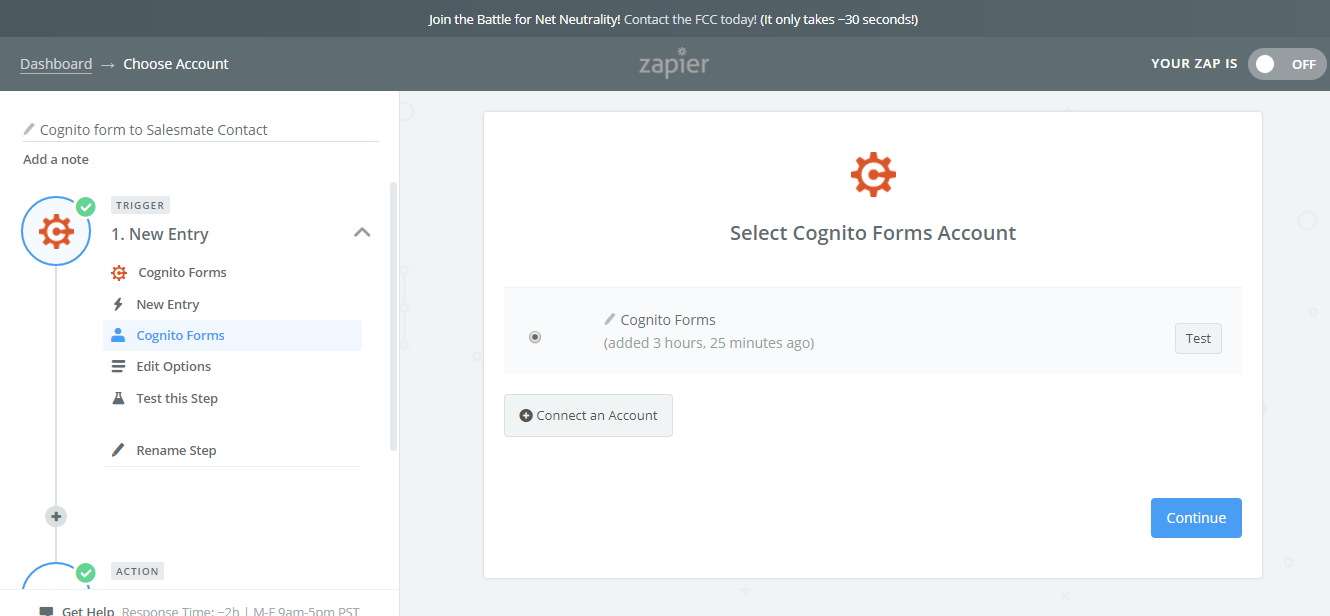 Edit Options: Select your Cognito Form ( Note: You will have to configure separate Zaps for each form you have on your website )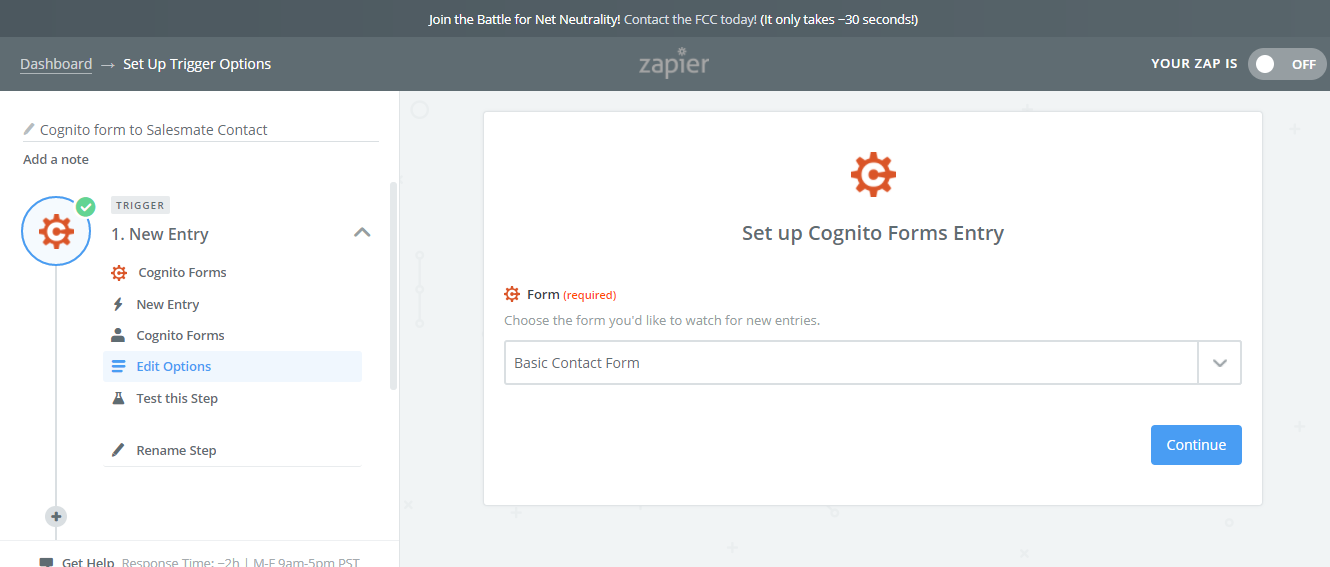 Test Cognito Forms: This ensures you have connected and configured Cognito Forms correctly.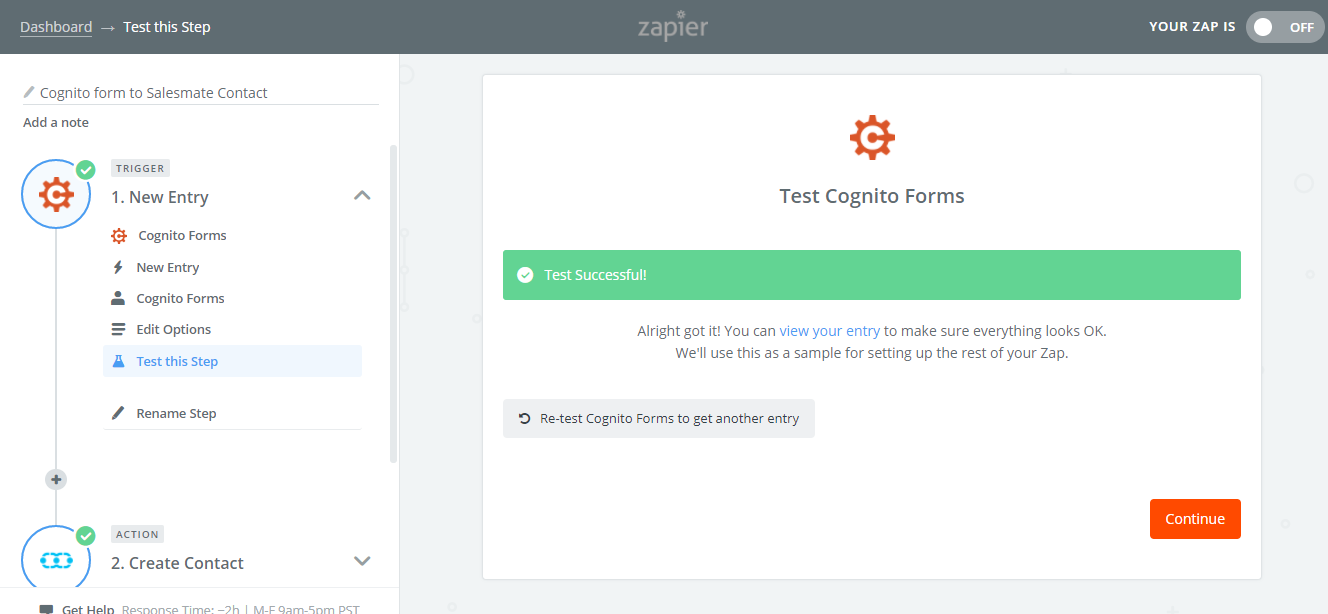 Now Select the Action App: Salesmate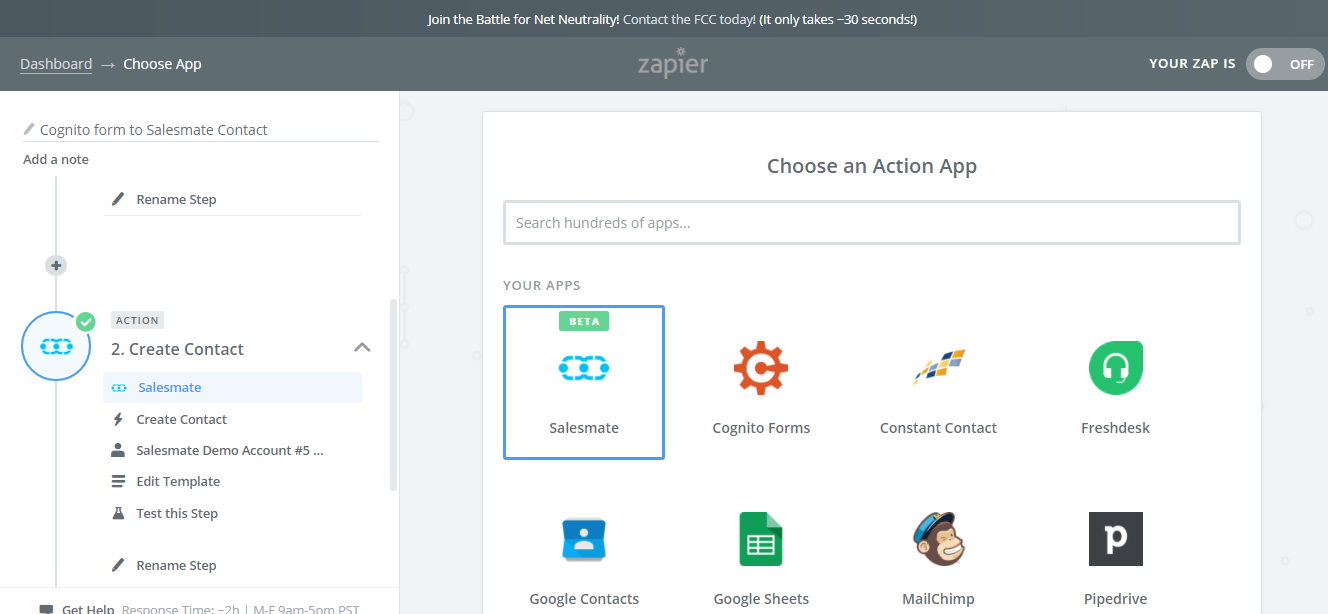 Select the Salesmate Action: Create Contact / Create Deal ( Select appropriate action based on your requirement. Selecting Create Deal will automatically create the associated Contact and Company on the Deal )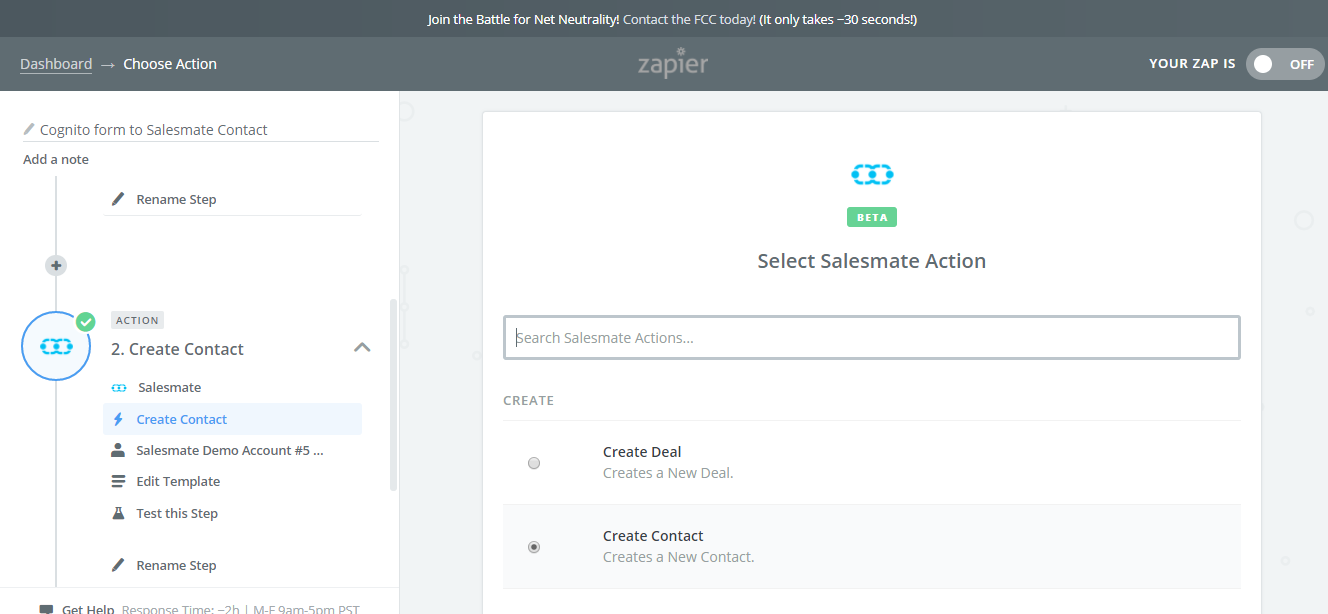 Connect your Salesmate Account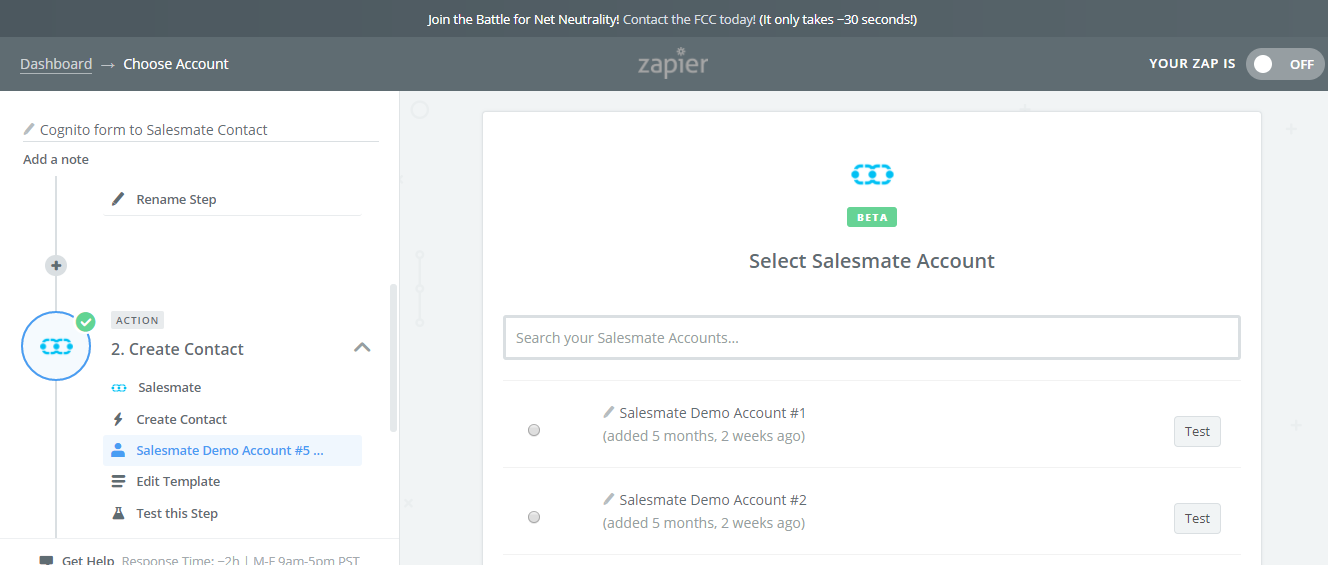 Configure your Salesmate Contact / Deal
Create Contact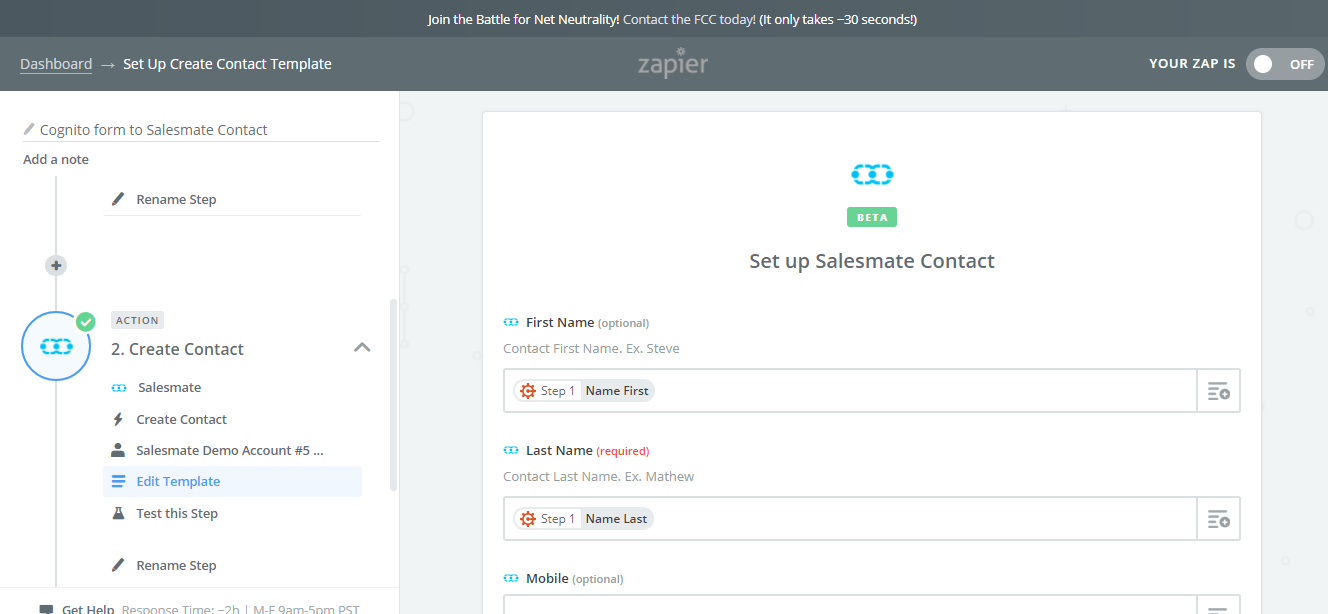 OR Create Deal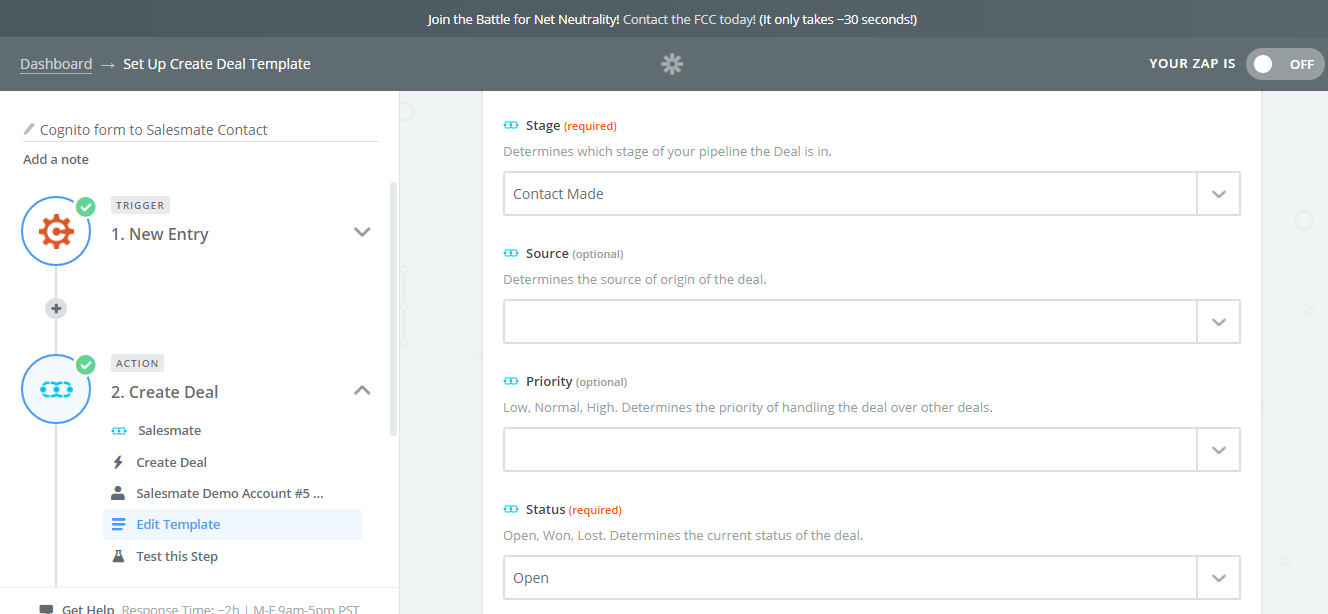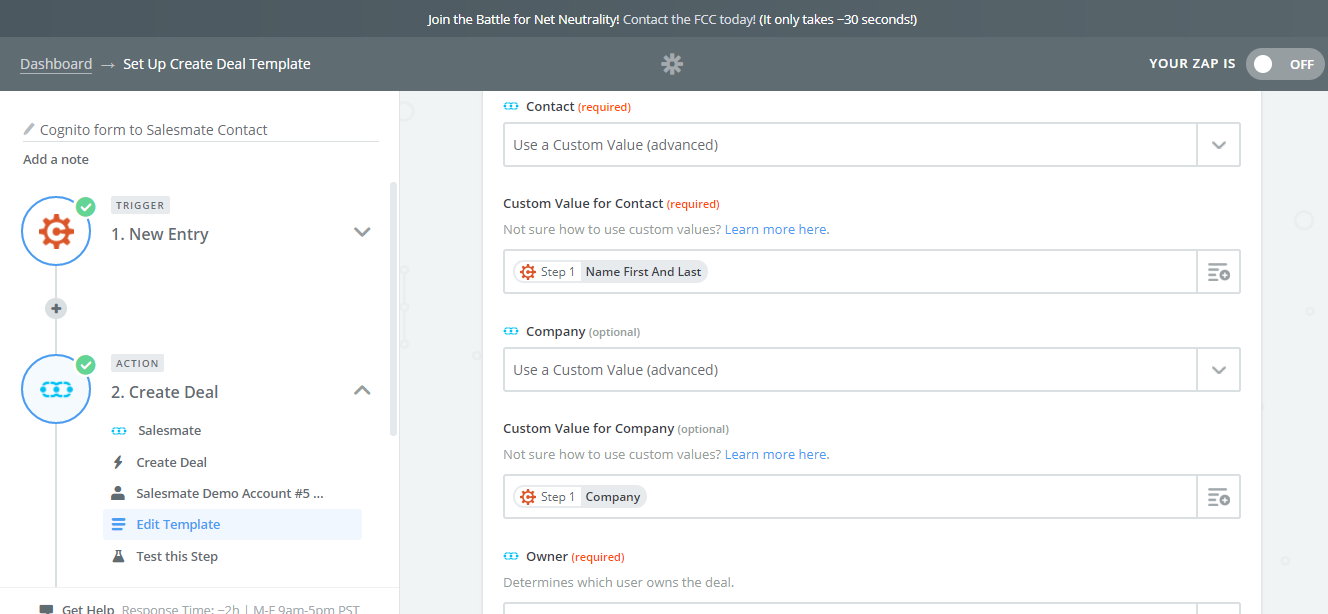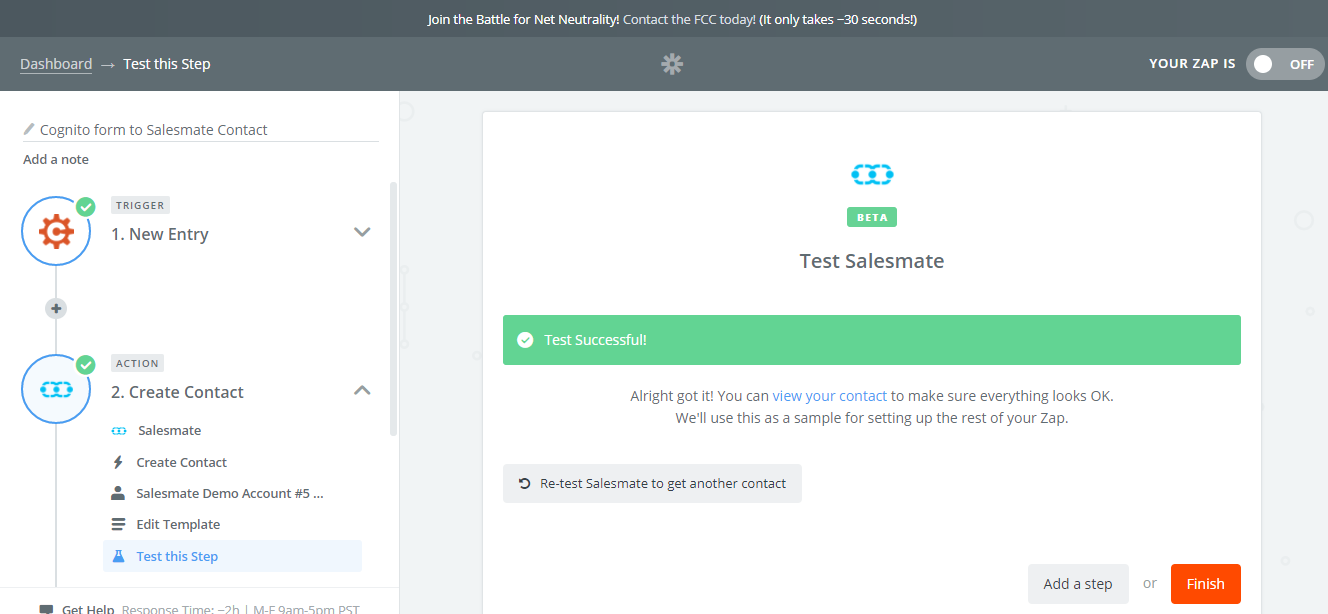 Enable the Zap and save it to appropriate Folder.
You are all set to collect your contact/deal information once a Cognito form is submitted inside Salesmate.
In case you have any questions while you integrate drop us a line at help@salesmate.io or submit a support ticket here.