A Navigation Sidebar is a user interface element that provides easy access to various features, modules, and sections of the CRM.
By default, the menu sidebar displays a set of options in a fixed order. However, you can customize the order of these options to better suit your Organization's needs.
To Customize the Sidebar,
Navigate to the Profile Icon in the top right corner.
Click on Set-Up
Head over to the Misc category
Select the Customize Sidebar option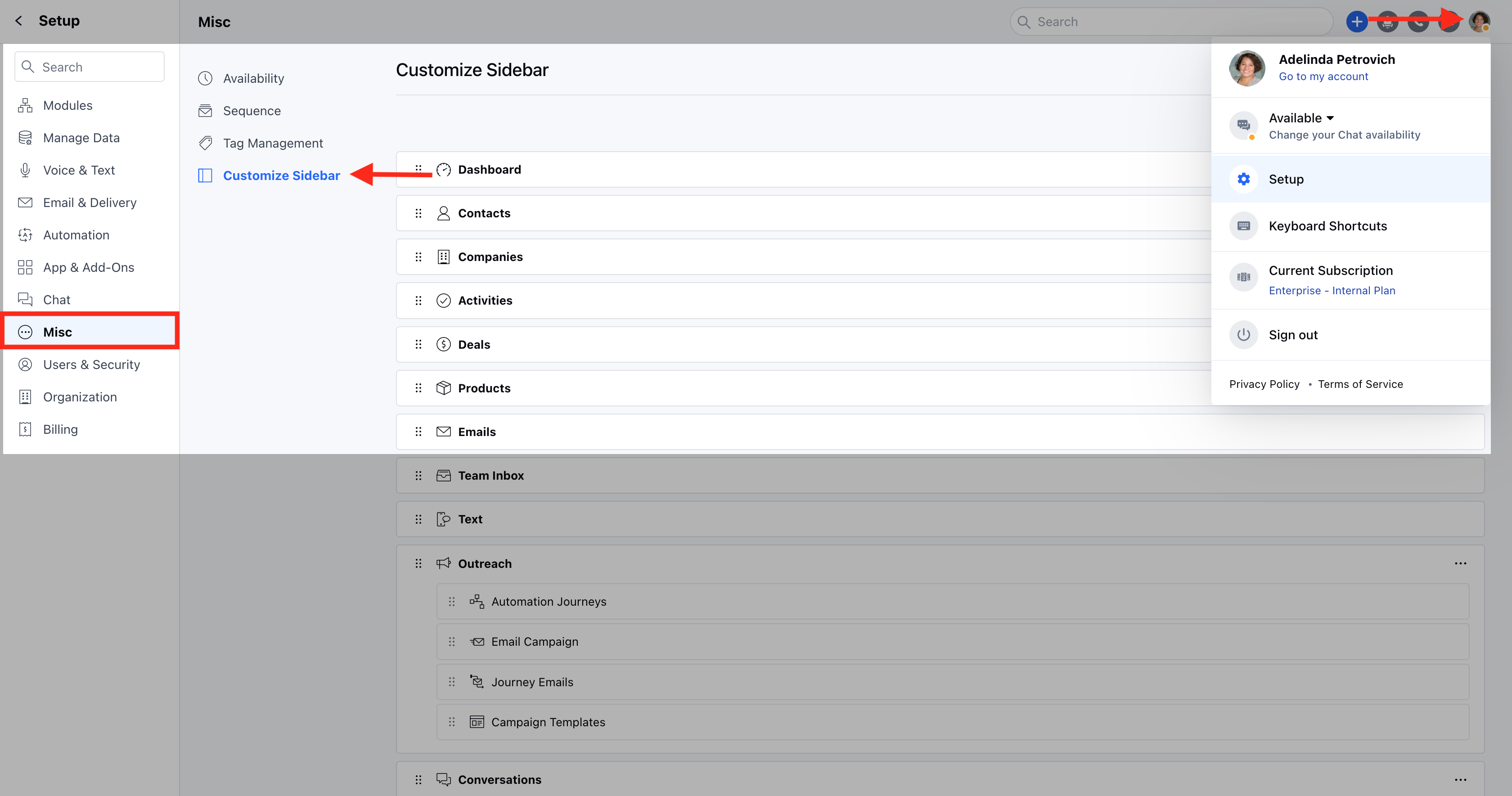 Here you can change the order of the Module with simple drag and drop.

The Option in a Sidebar with multiple options is called a Group.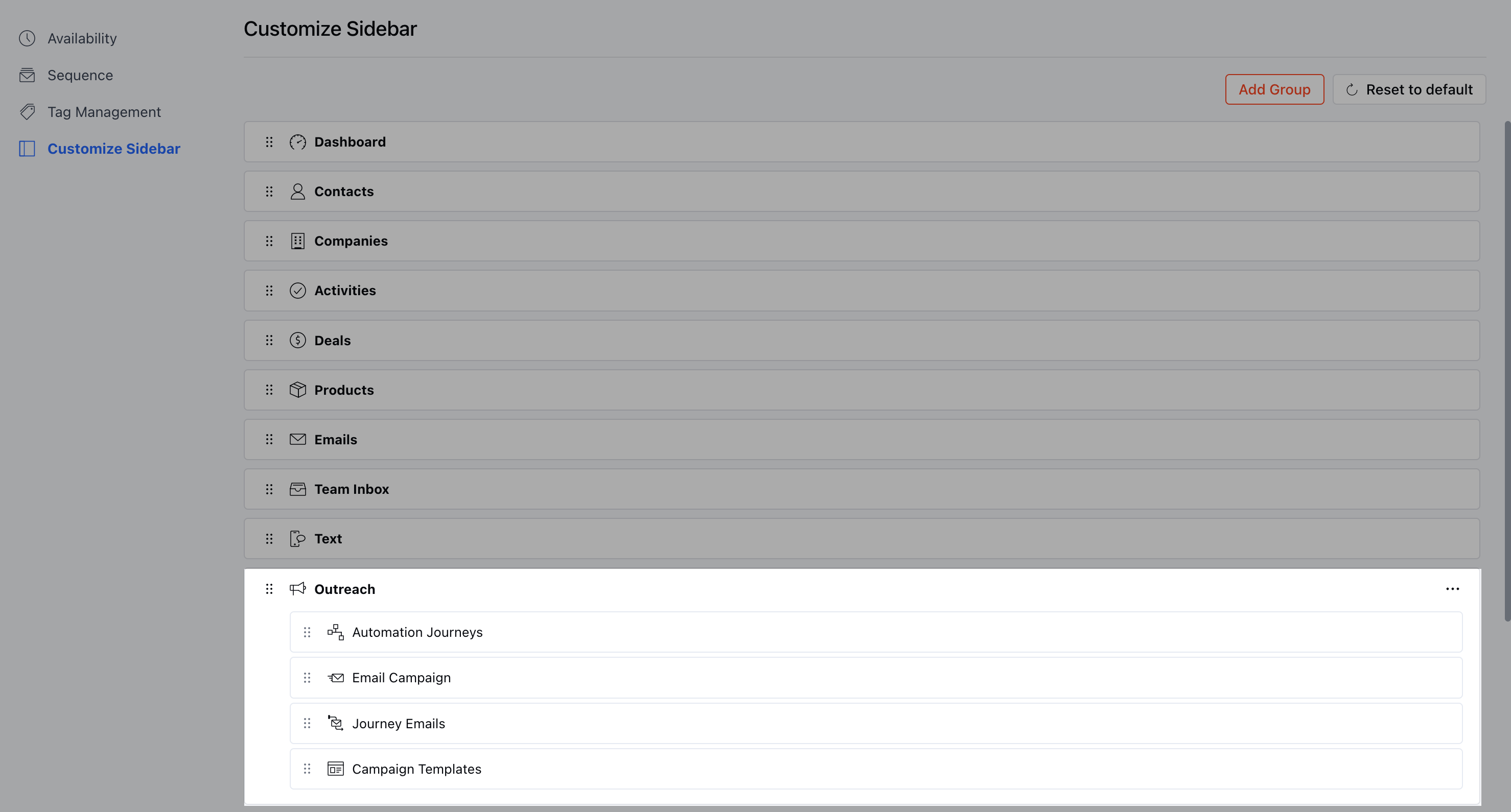 You can create a new group from the Add Group option mentioned in the top right.

Enter the appropriate Group Name and select the Group Icon.
Click on Save.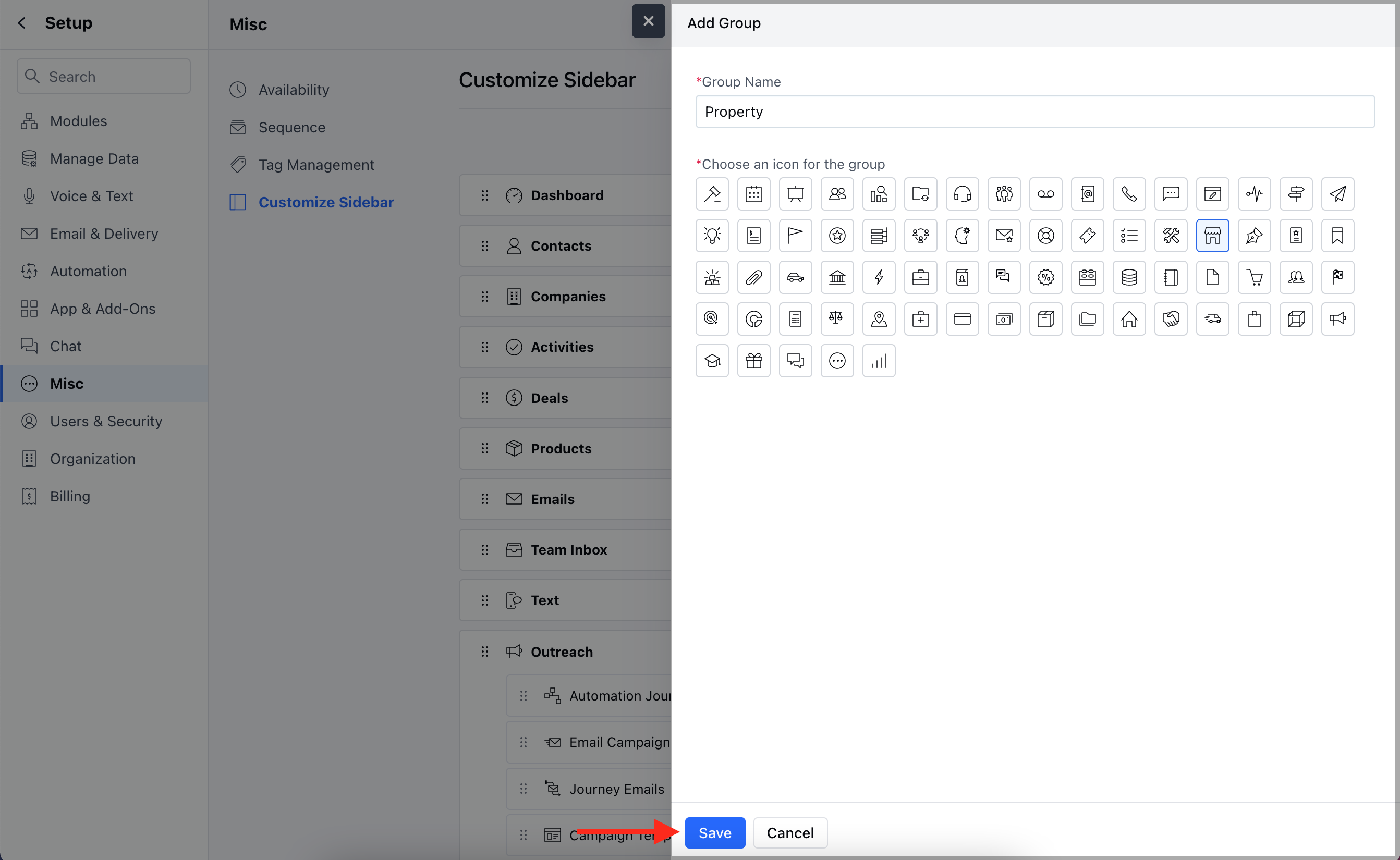 You can Edit the Group by clicking on the three dots given in the top right corner of any Group.
Select the Edit option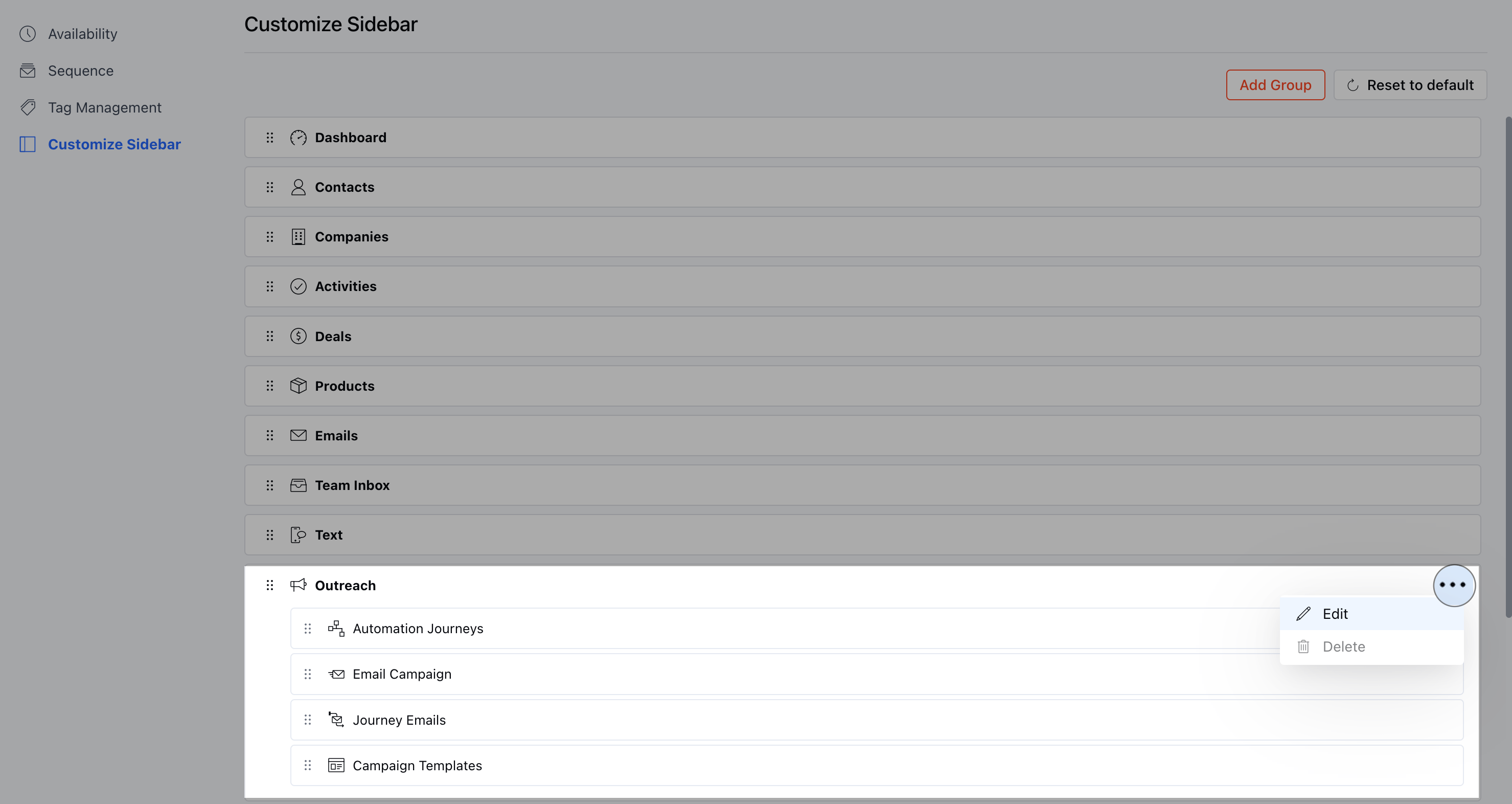 You can Edit the Group Name and the Group Icon, followed by an Update.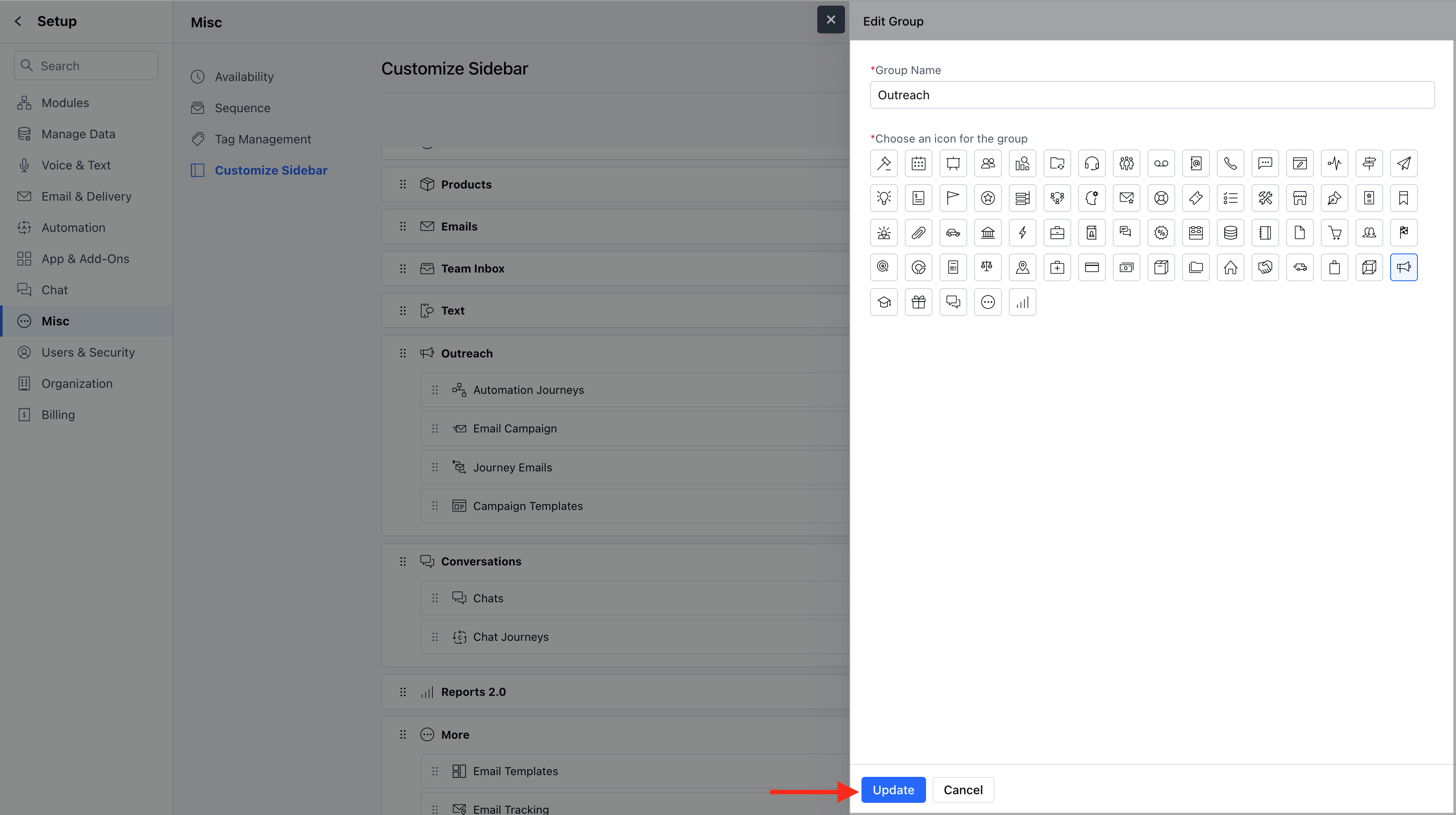 If you want to reset the order of the menu items to the system default, then click on "Reset to default".

Note: You cannot delete a group that contains any menu items inside it, the option to delete will be shown disabled.