Add Salesmate contacts to Sendlane as subscribers to a selected list
Sendlane is a powerful, easy-to-use email marketing and automation system. It is an all-in-one solution for your marketing needs. Sendlane marketing powers combined with Salesmate contact management with the help of Zapier lets you add a subscriber to Sendlane as a contact is added to Salesmate.
Load your subscribers in Sendlane and start sending them Emails.
Here's how you can set this up using Zapier.
You will need the following working accounts to configure this integration:
Zapier
Salesmate
Sendlane
In Zapier, follow the below steps to create your Zap:
Click on Make a Zap
Choose a Trigger App: Salesmate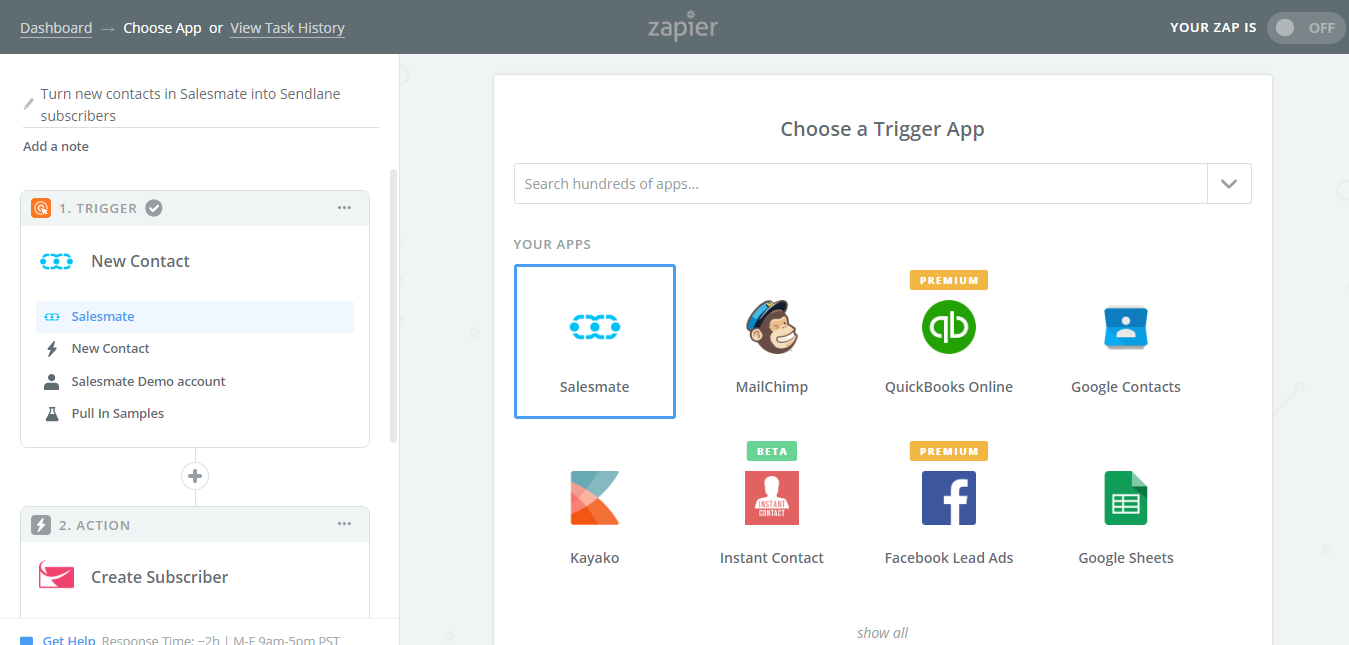 Select the Trigger: New Contact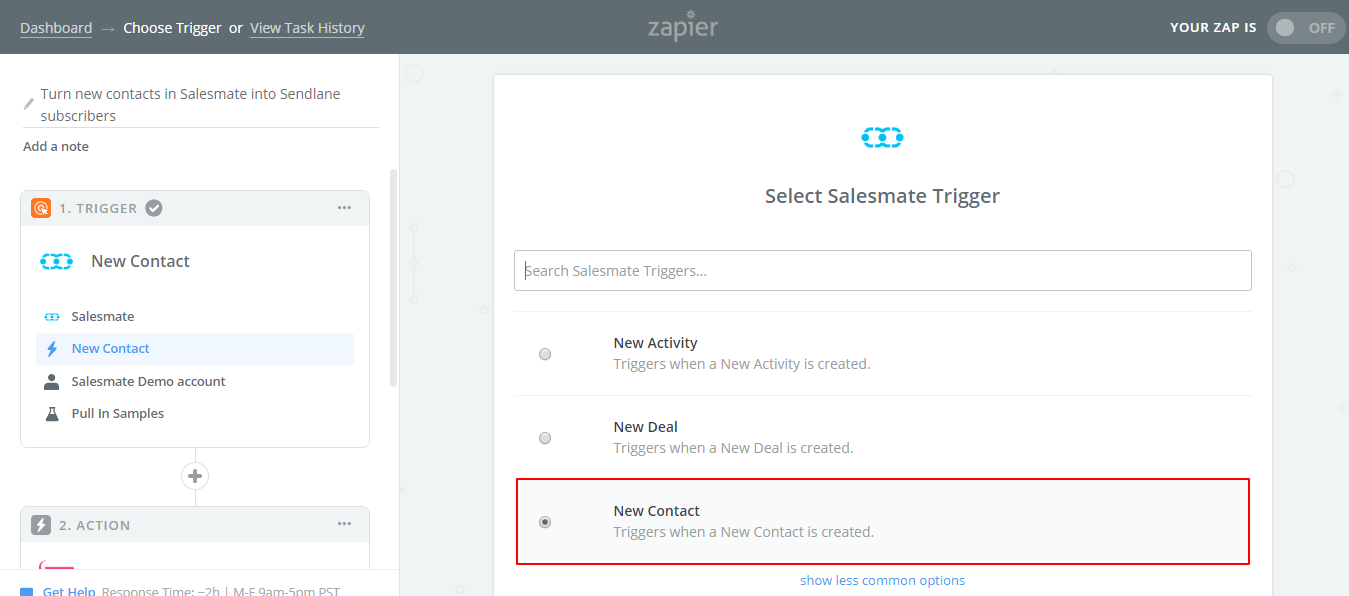 Select OR Connect to your Salesmate account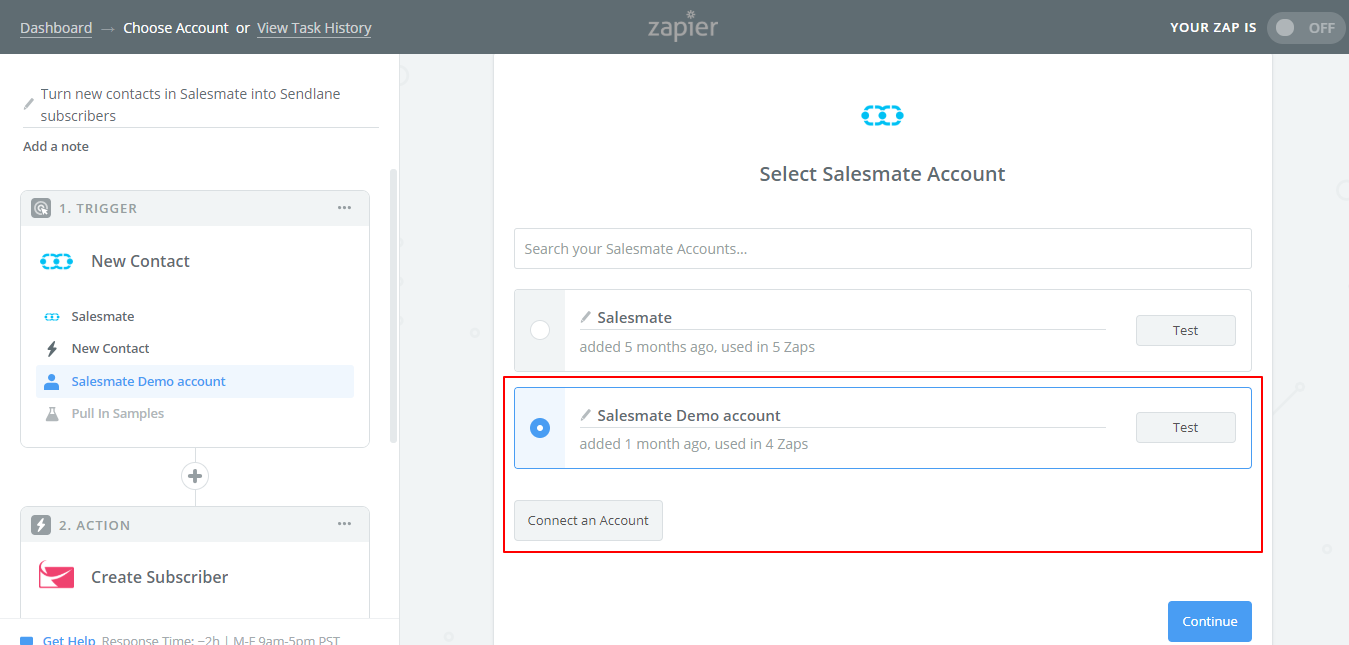 Test your Salesmate connection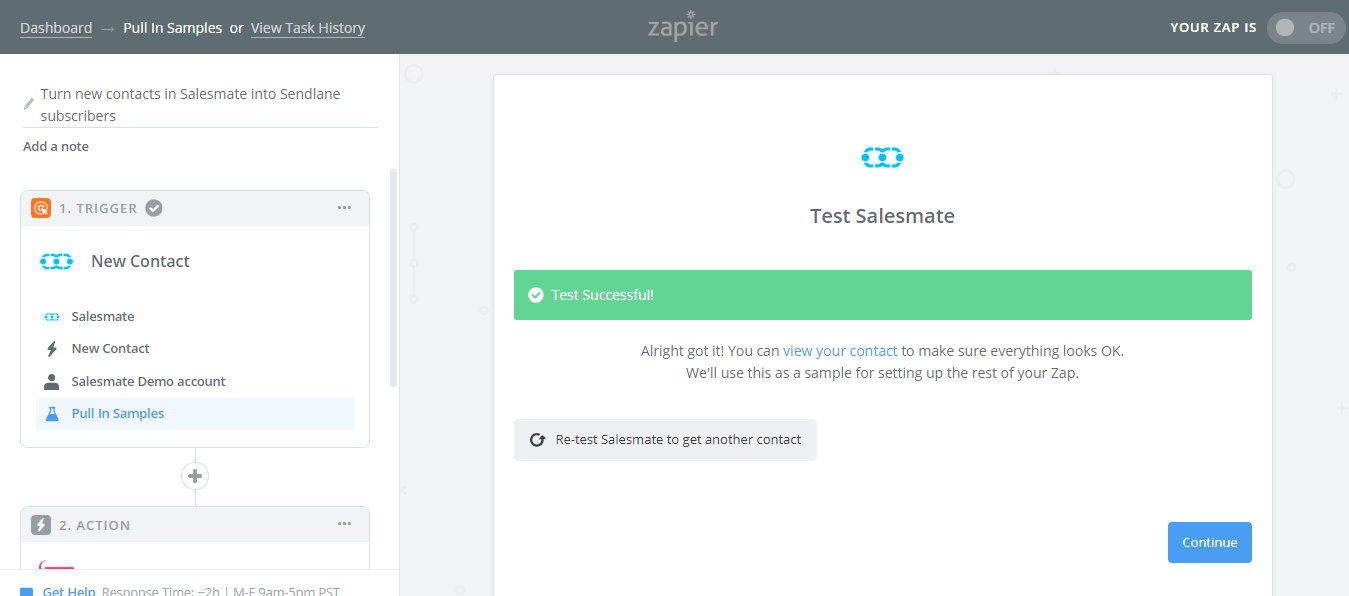 Next set up your Action app
Select the Action App: Sendlane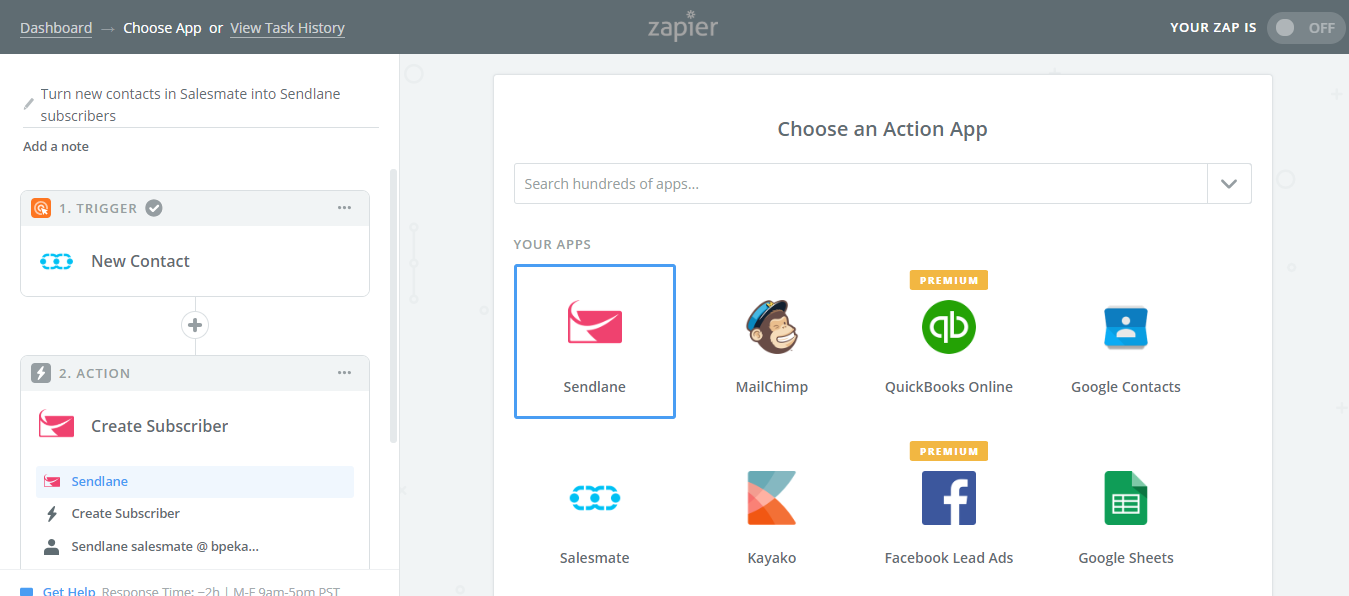 Select Action: Create Subscriber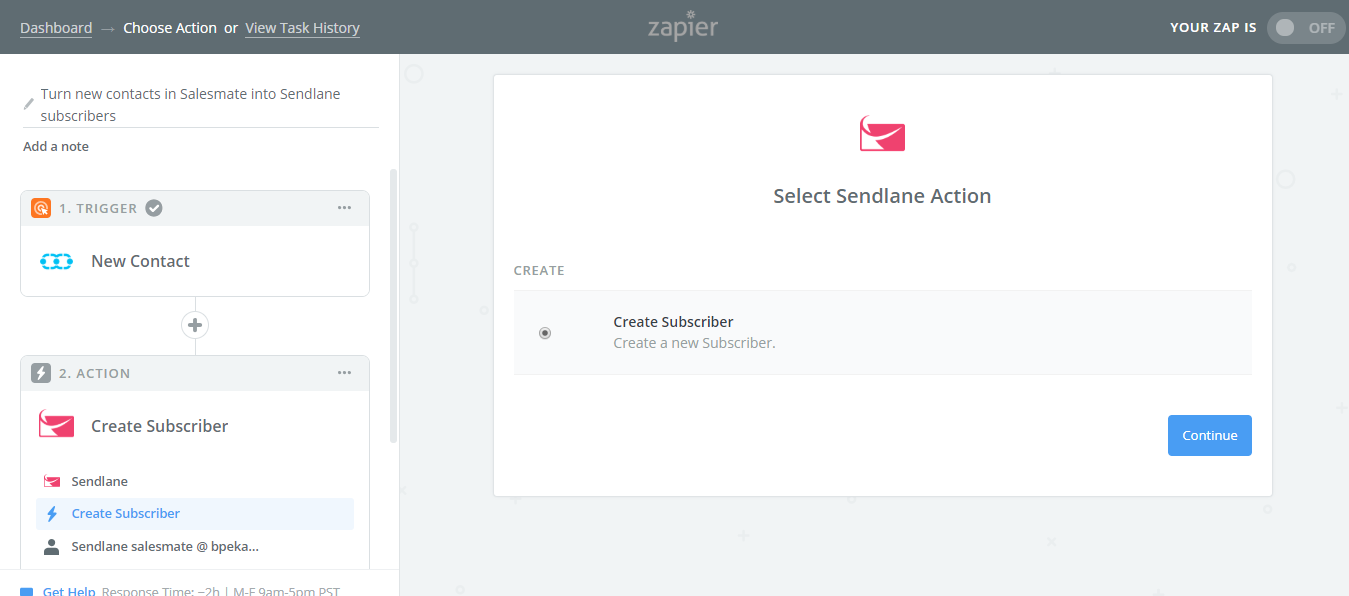 Select OR Connect to your Sendlane account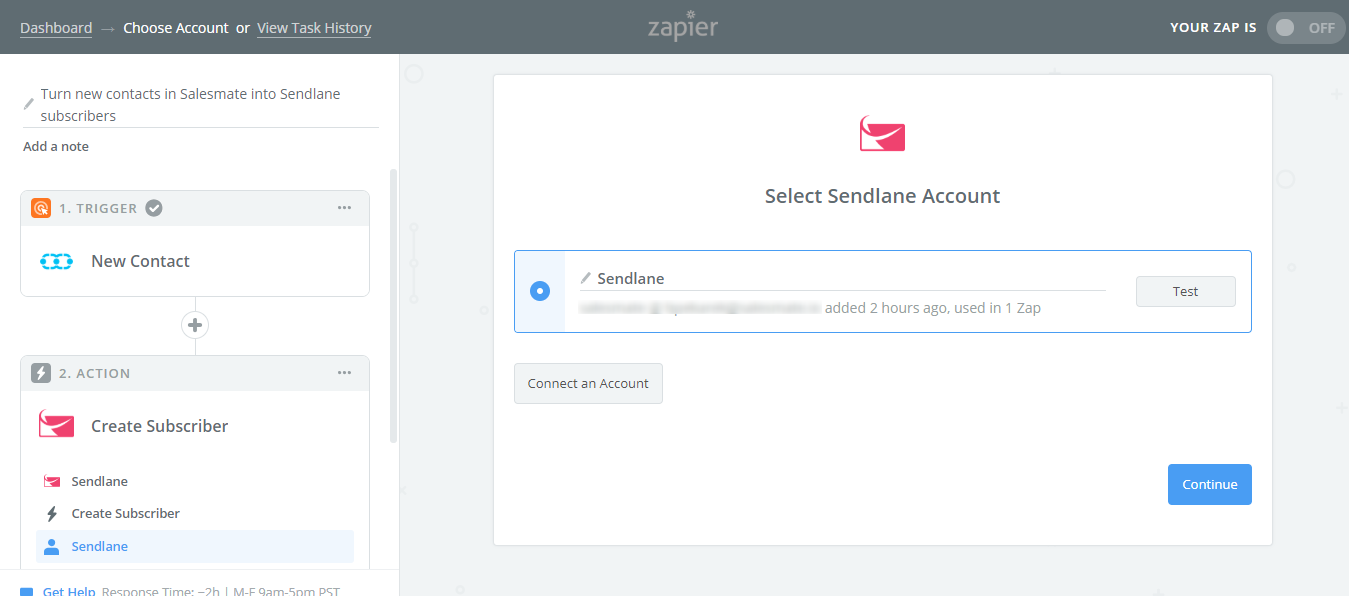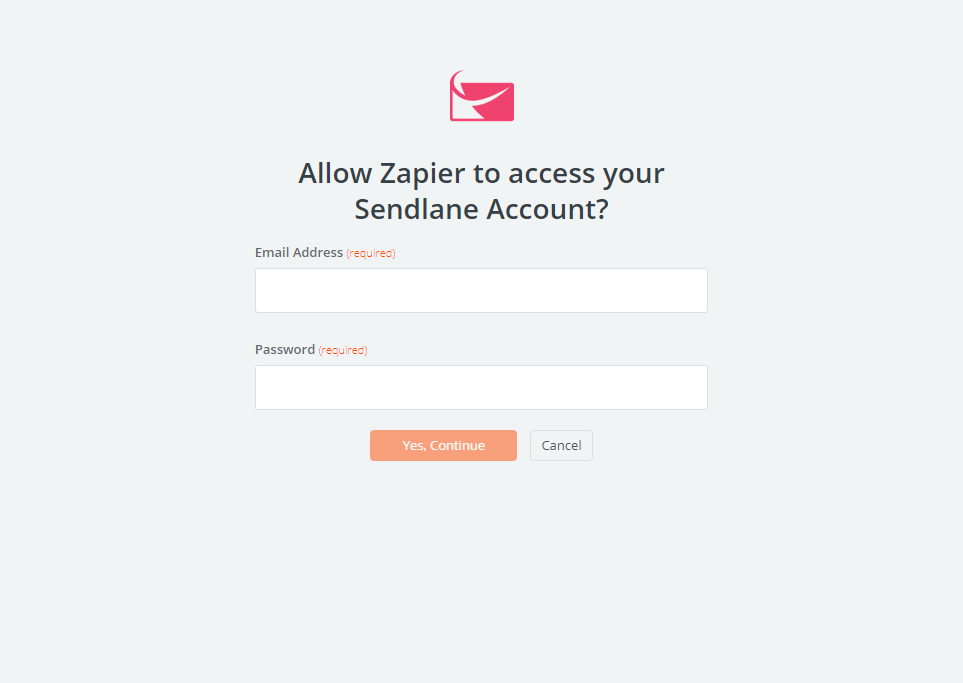 Set up the Sendlane Subscriber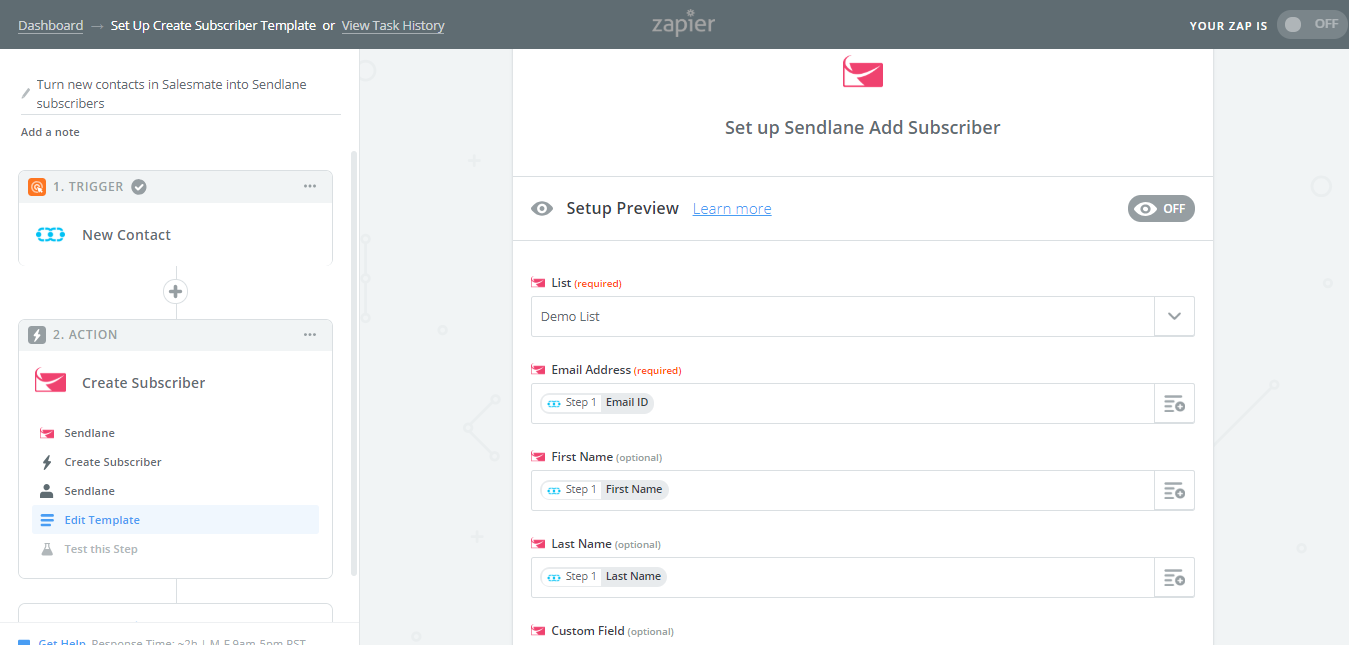 Thus the subscriber is added to Sendlane as a Contact is created in Salesmate.