In Salesmate, you are free to configure each phone number you purchase separately and give it a custom name, record calls, and also use a personalized message to greet your callers when you're away.
Here's how to do it :
Navigate to Profile Icon in the top right corner.
Click on Setup
Head over to Apps & Add-ons
Under Voice, you will see the purchased number list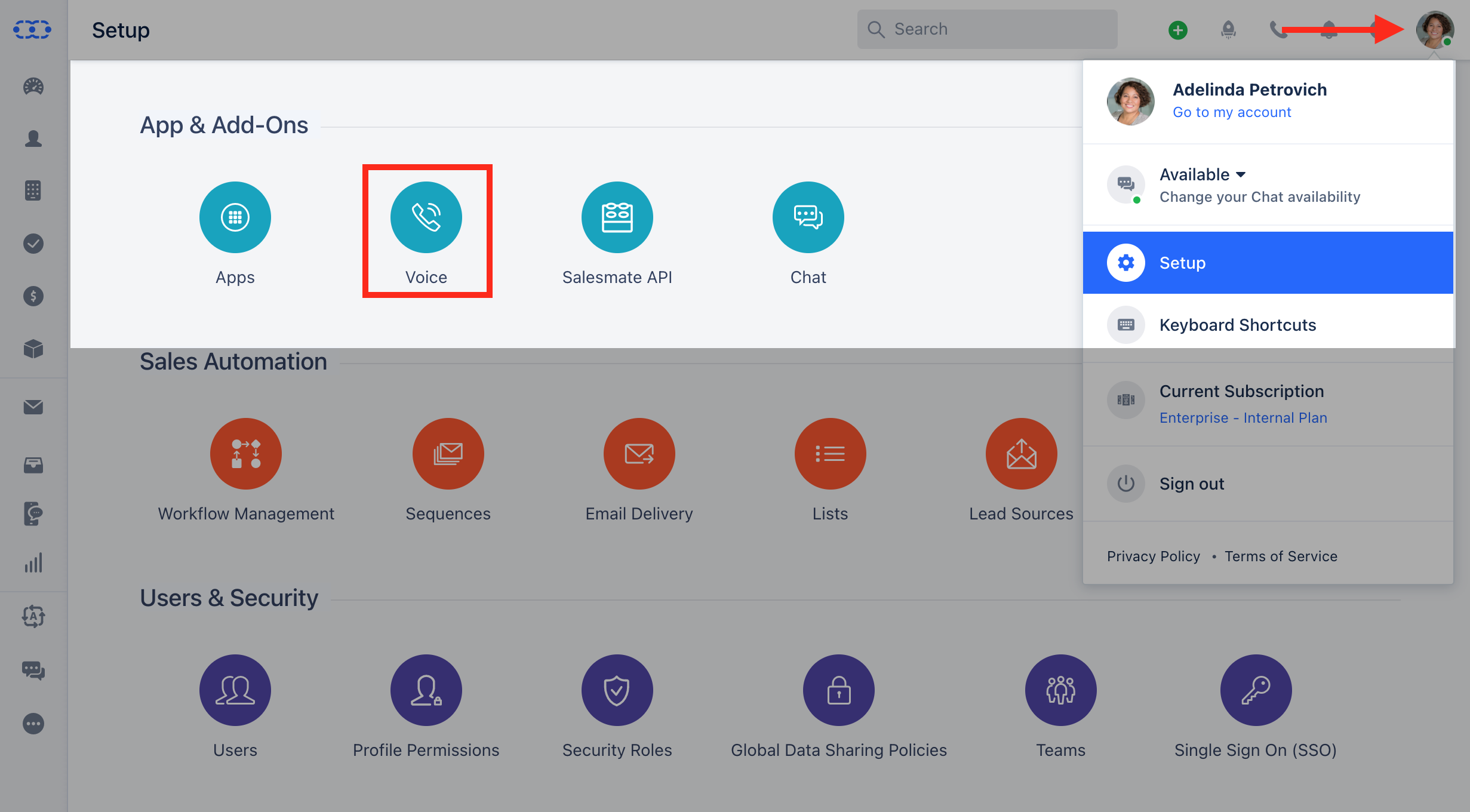 From the list of phone numbers purchased, select the number you'd like to customize
Click on Actions >> Edit.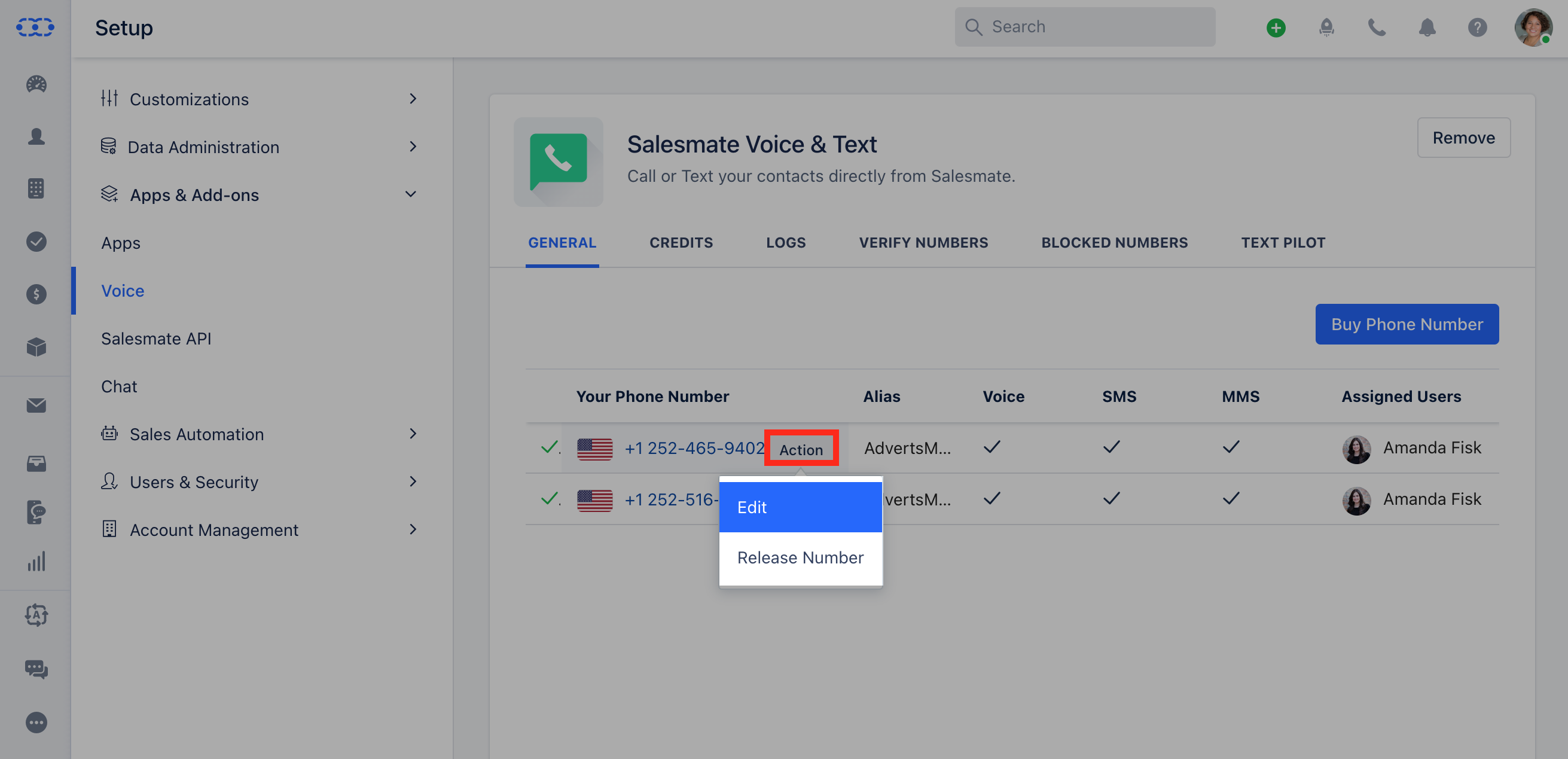 ASSIGN USERS TO THIS NUMBER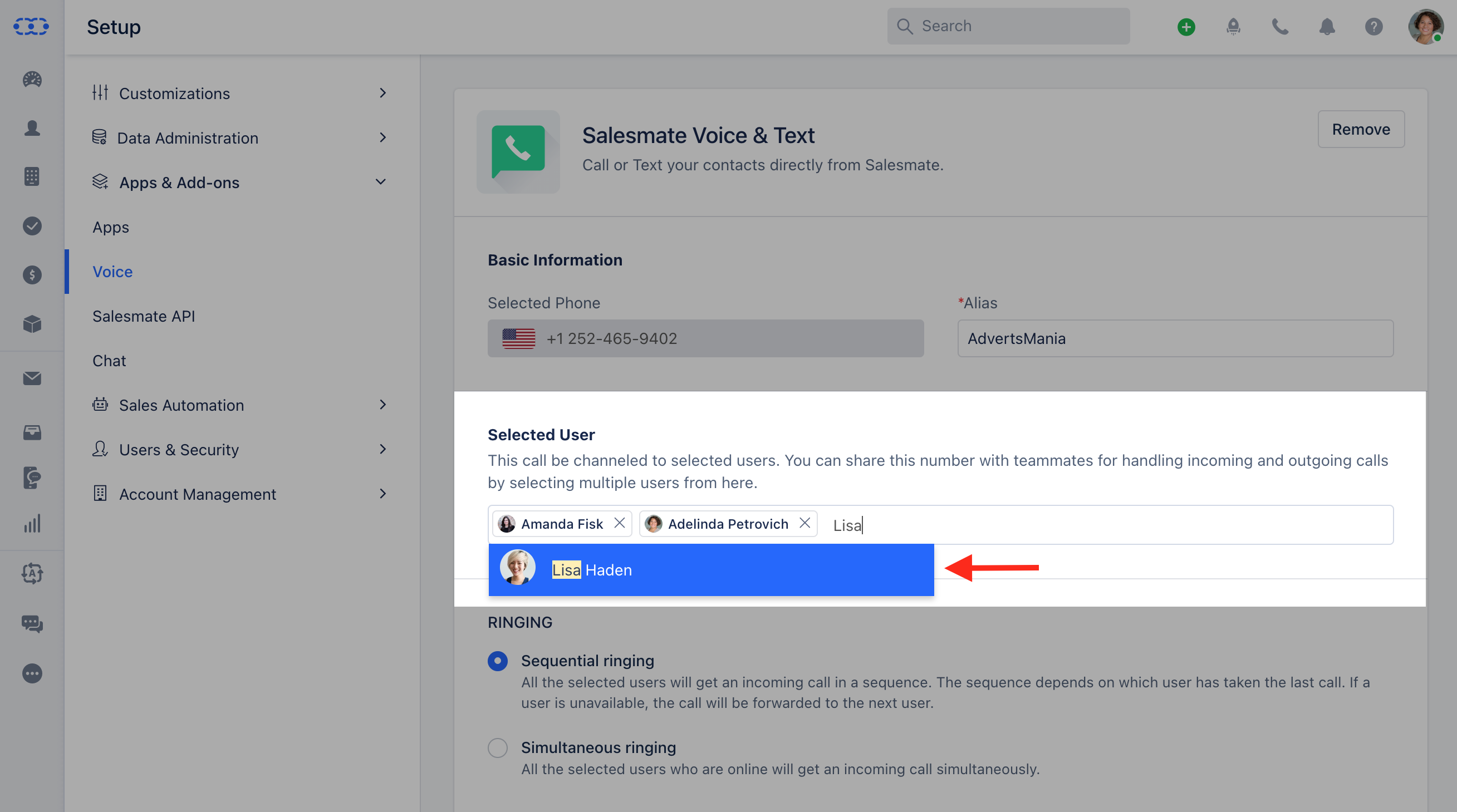 SETUP RINGING TYPE
Sequential Ringing:

All the selected users will get an incoming call in a sequence. The sequence depends on which user has taken the last call. If a user is unavailable, the call will be forwarded to the next user.

Simultaneous Ringing:

All the selected users who are online will get an incoming call simultaneously.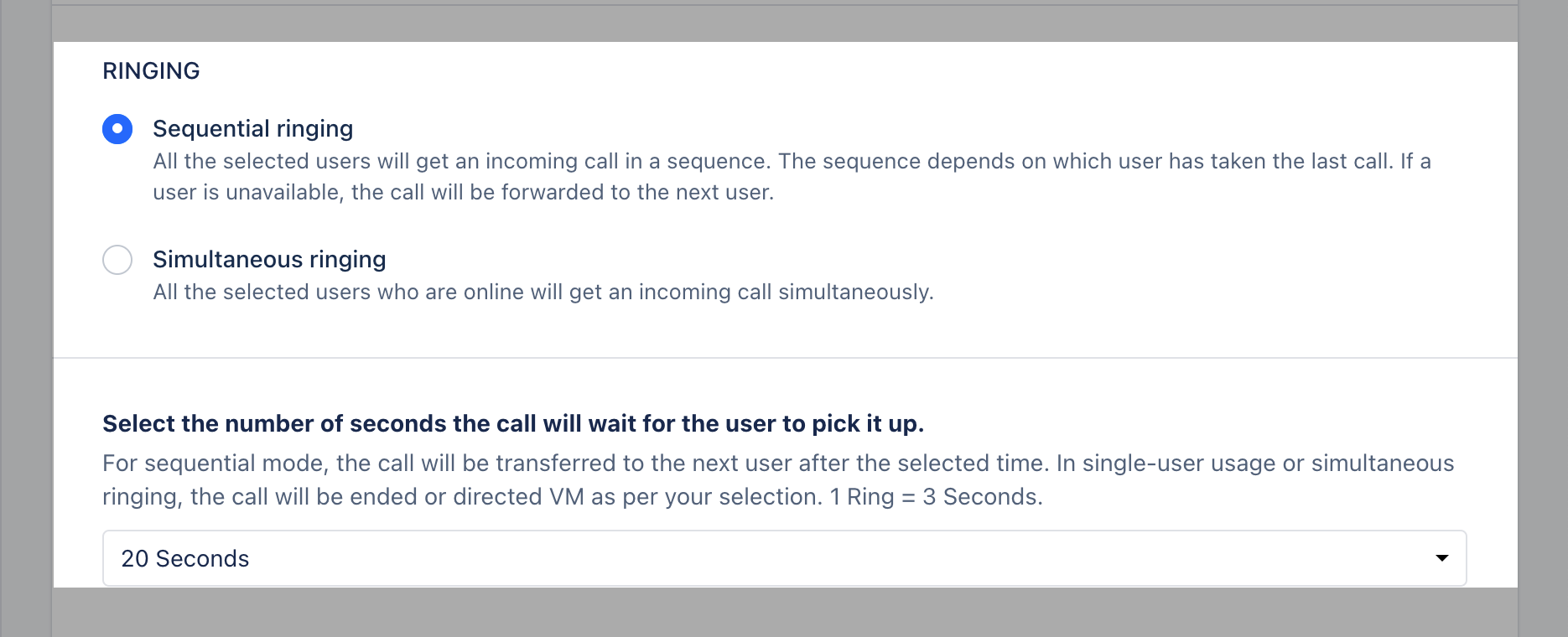 VOICE FORMAT CONFIGURATION
Salesmate allows you to configure Welcome Message for your Customers when they call you, message can be your voice recording which can be pushed as an attachment or it can be a Text Format which would be read and converted to a standard audio format.
Setup the voice format configurations as a recorded message OR text:

Welcome Message
Message when the user is busy
Message when the user is unavailable
You can attach Simple Text in the Text Box for the above three messages and they will be converted to Audio format as messages to your calling customers.
If you want to personalize it with your own powerful voice, you can click on Audio radio button and upload the file after recording.
Drag and Drop a file on the section or Click to upload
The system accepts an audio files of (MP3) Format, for a maximum size of 5MB
CALL HOLD MUSIC
You can choose to set a call hold music, one which is the default of Salesmate OR upload an mp3 file.

VOICEMAIL
Allow contacts to drop voicemail when users are unable to take their call.

CALL RECORDING
Automatically record all inbound and outbound call for this number. (You can disable recording during the call)

CALL MASKING