Topics covered:
Once you have enabled the product module you can choose to customize the product layout based on your business needs.
To Customize the products:
Navigate to Profile icon on the top right corner
Click on Setup
Head over to the Customizations
Click on Product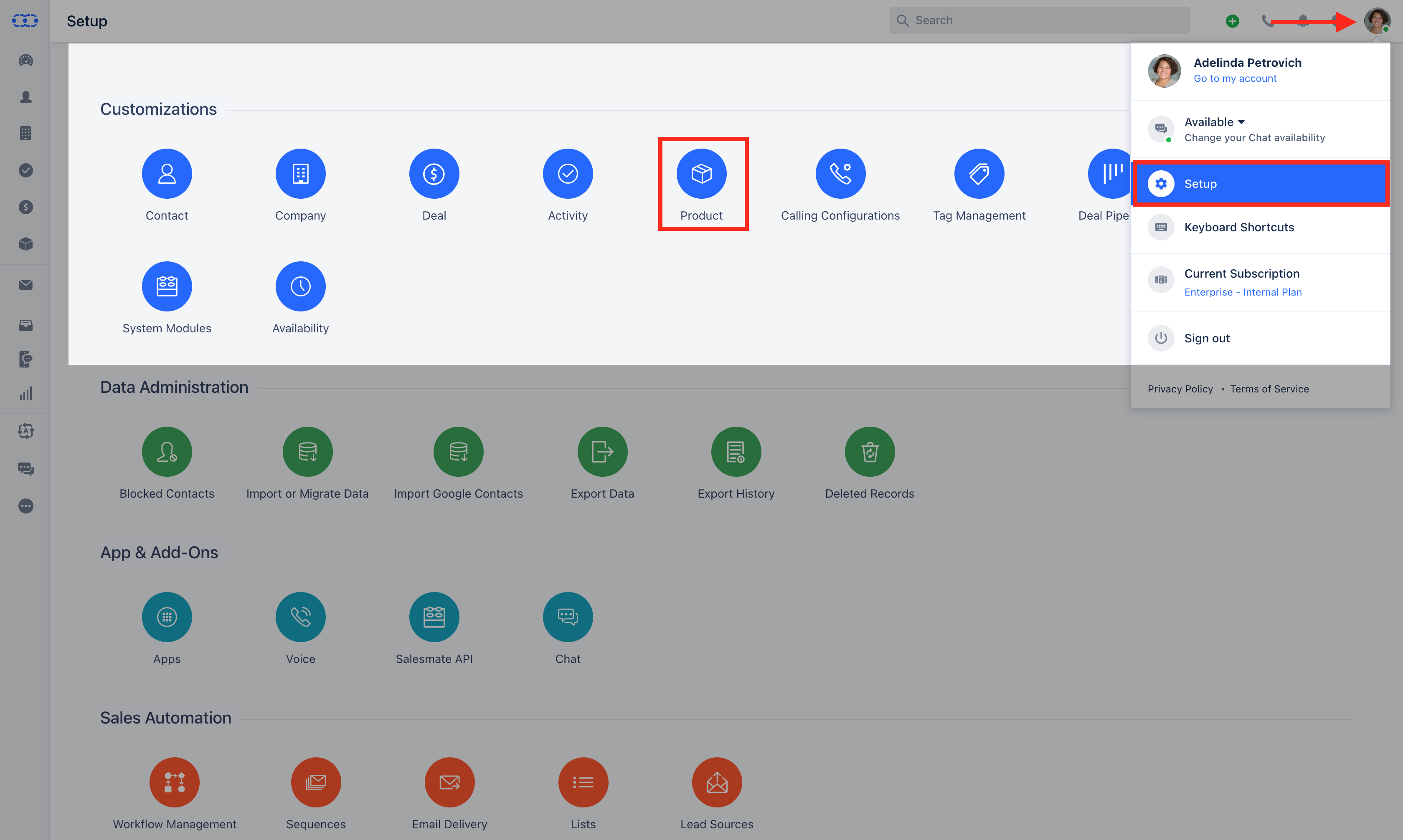 You will see the default layout of the product.
You can choose to:

re-order the fields
activate / deactivate fields
add custom sections and fields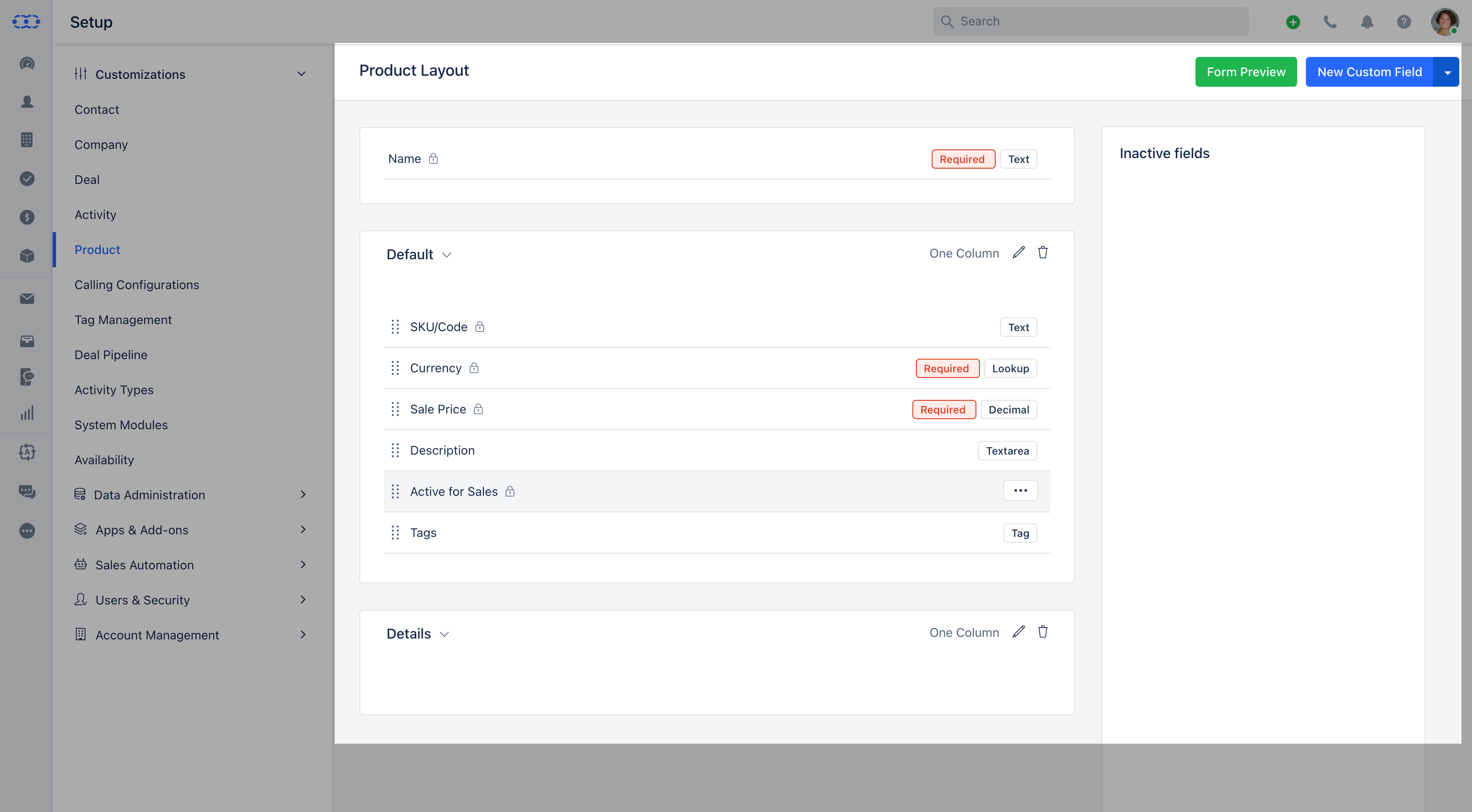 Hit on the Form Preview to view how exactly the entry form would look like.
Re-order product fields:
Simply drag and arrange the fields in the order you want them to be displayed in the form
Activate/ Deactivate product fields:
The default product fields are active
You can choose to mark them as inactive by simply dragging them to the inactive section on the right
Move a field from the inactive section and drop it at the desired place to make it active
Add custom product section and fields: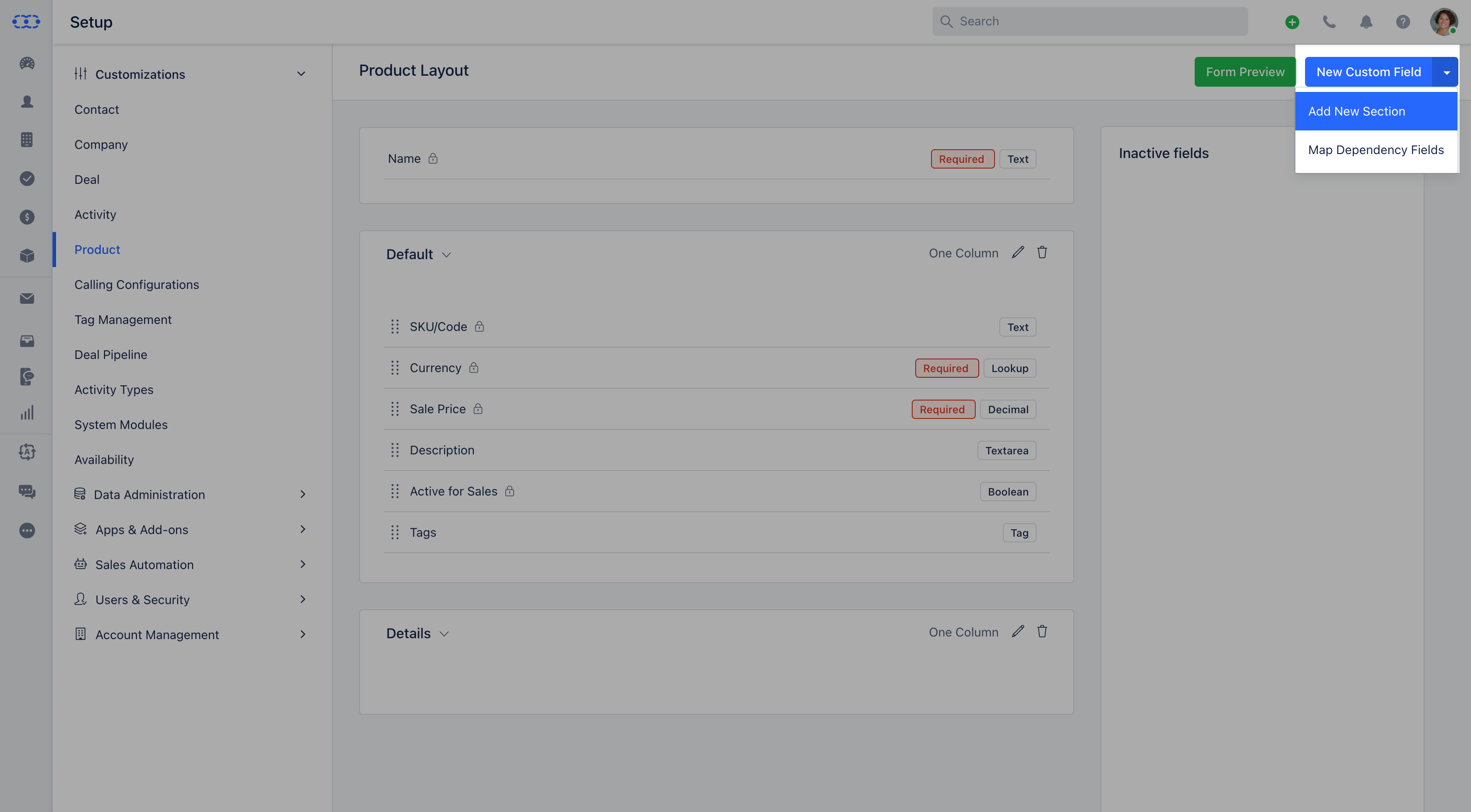 Click on the drop-down on Add Custom field button to Add New Section for the product.

Give it a name and choose the section's layout - One column / Two column layout
Click on Save to create the section
Click on New Custom field button to add a custom field to the product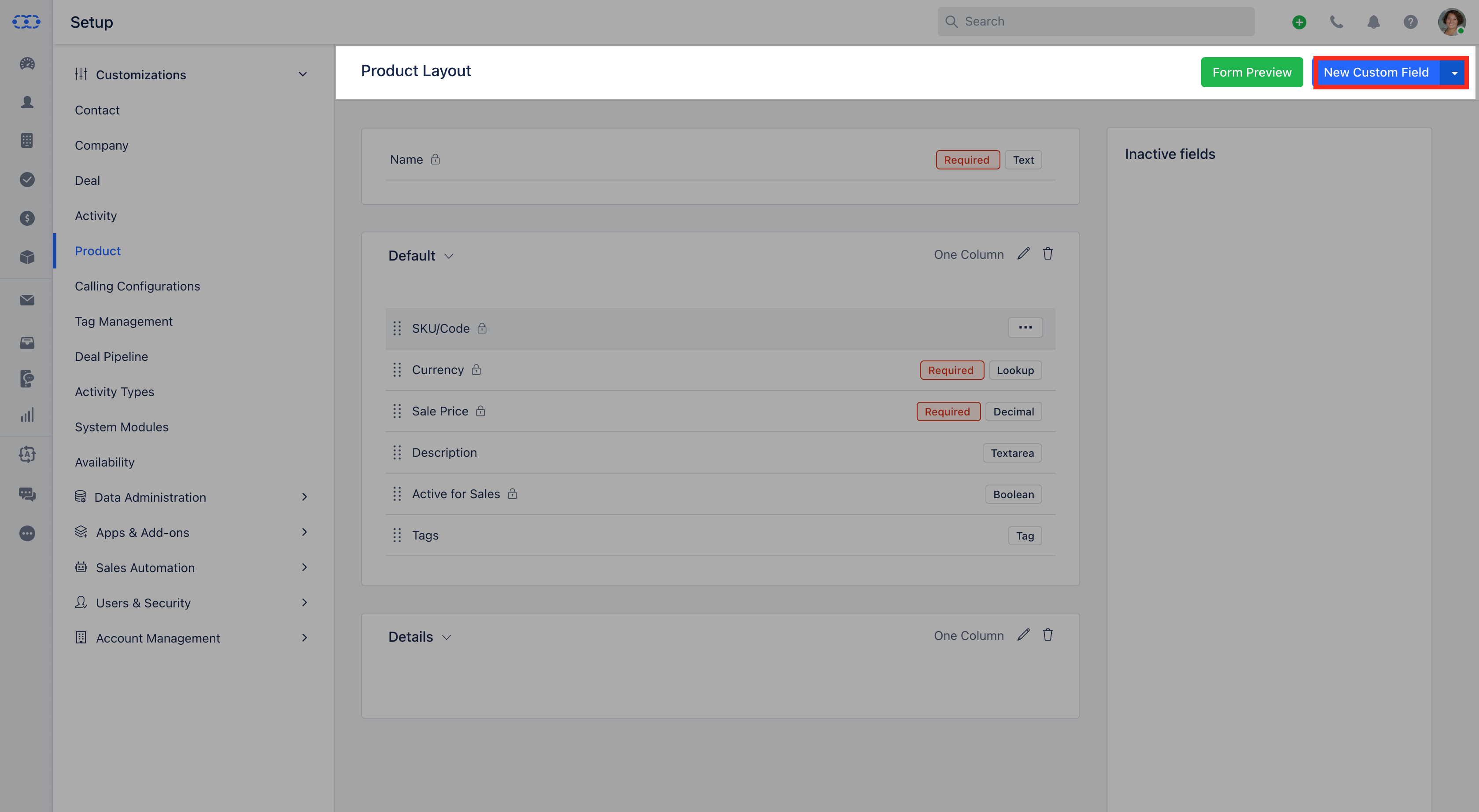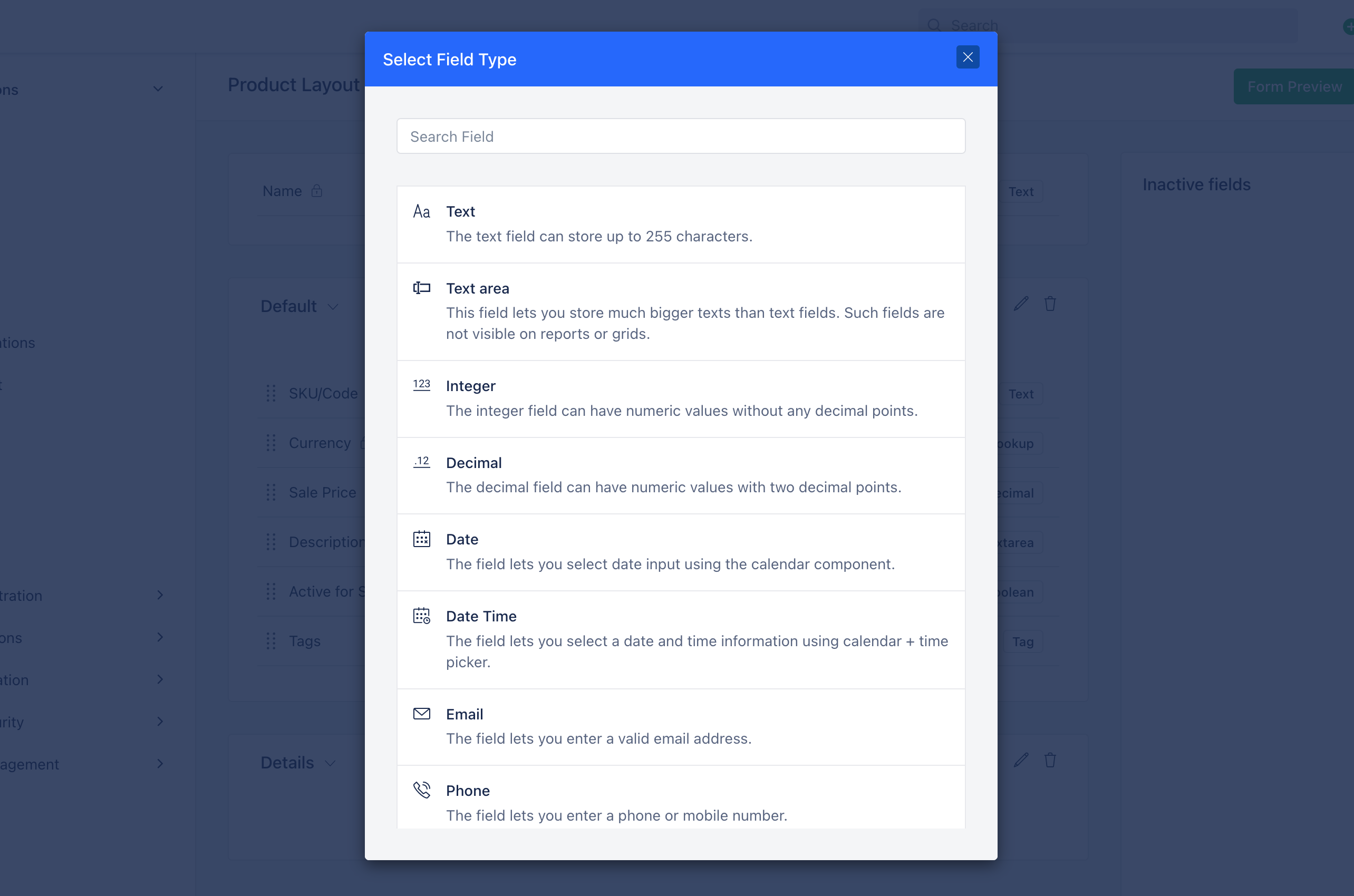 Add a Field Label and the section you want it to be added in, select if you want to make it as a required field and click on Save to add the custom field.
Default product layout: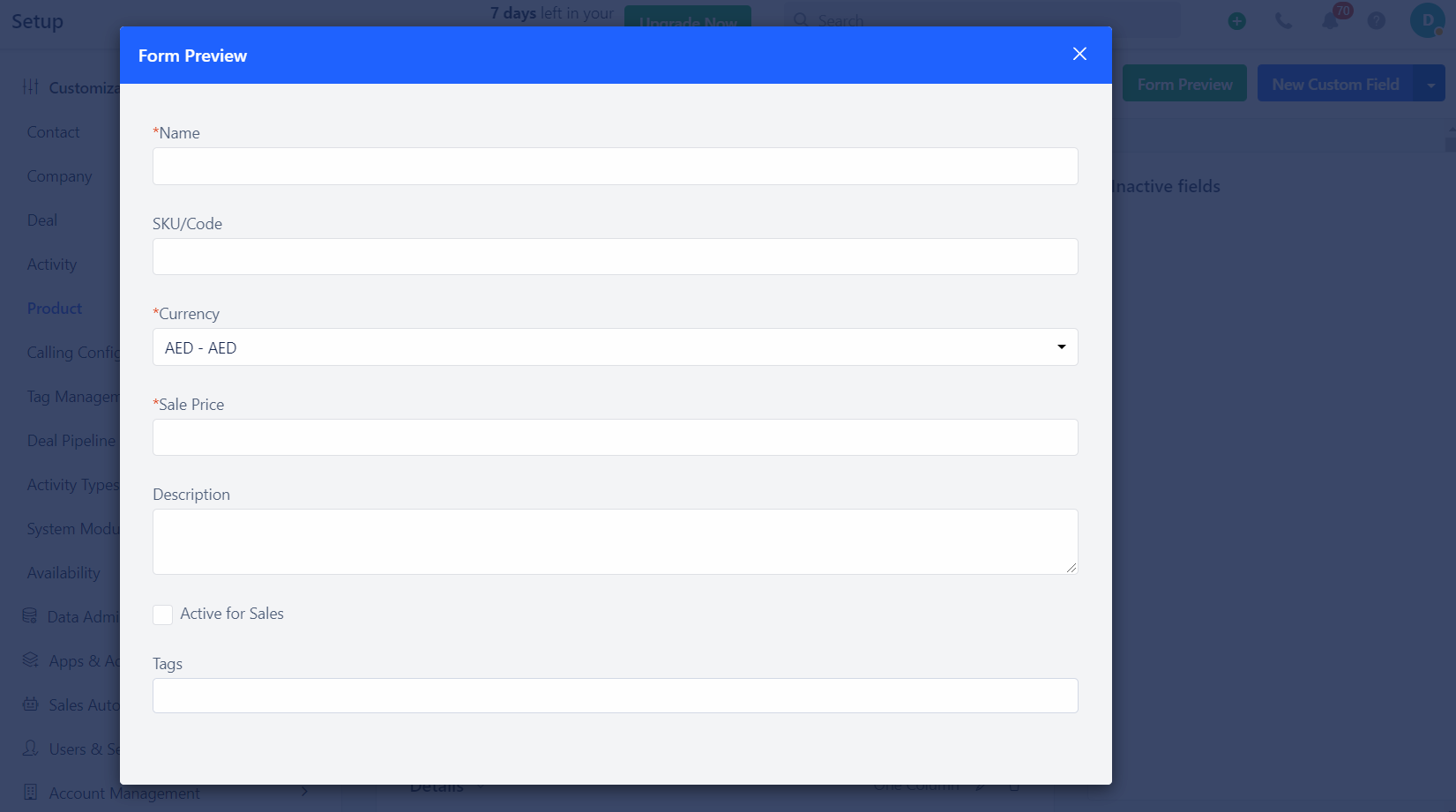 Name
SKU/Code
Currency
Sale Price (Default value = 0)
Active for Sales
Description
Tags
Required - compulsory/mandatory field to create a product
Locked - this field cannot be removed from the layout nor marked as inactive
Removable - can be removed from layout and marked as inactive
Fixed layout - position of this field cannot be changed


Custom product section and fields: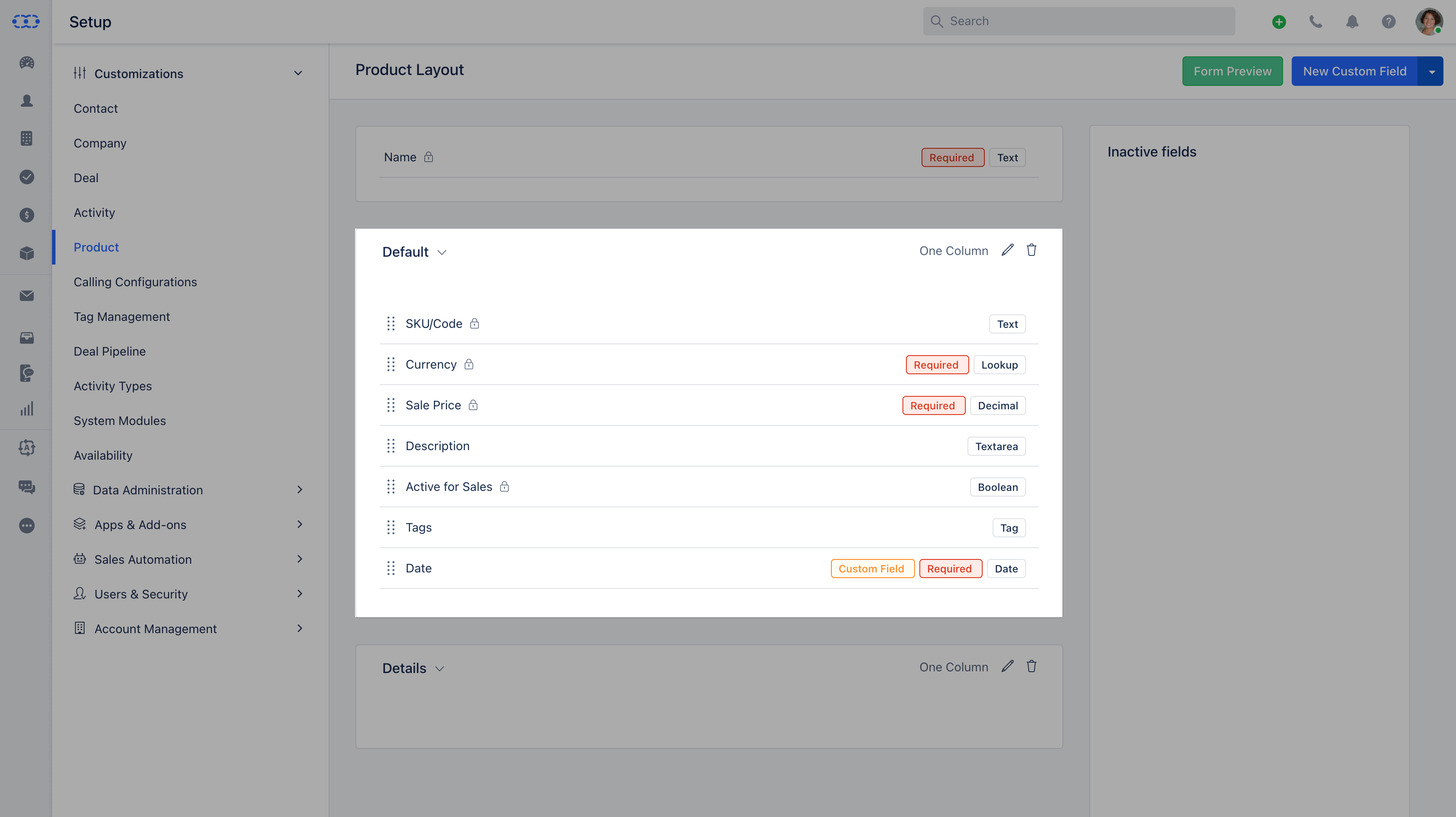 Custom product layout: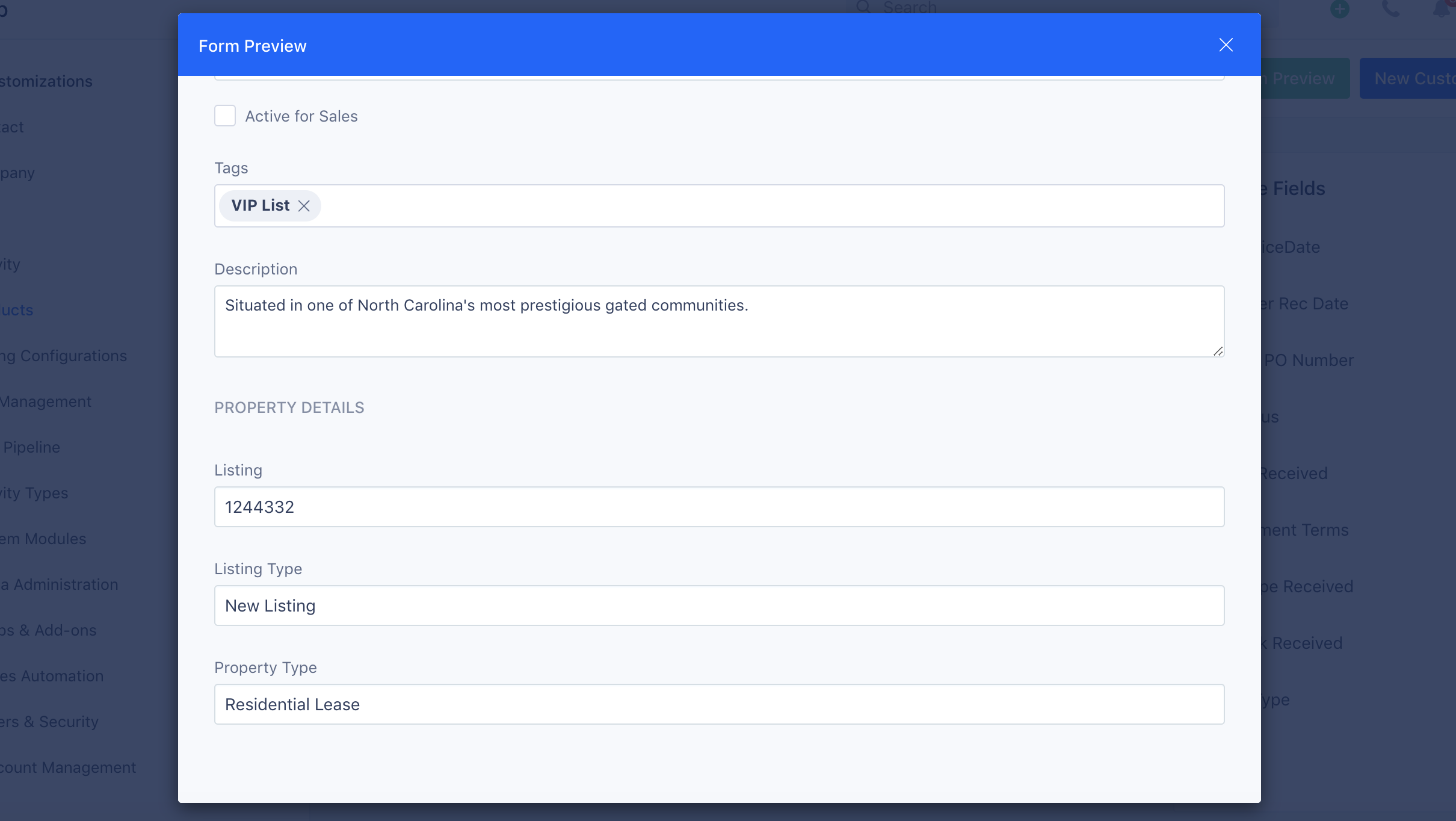 Editing product section and fields:
To edit the section/field hover over the field to reveal the edit button (pencil icon)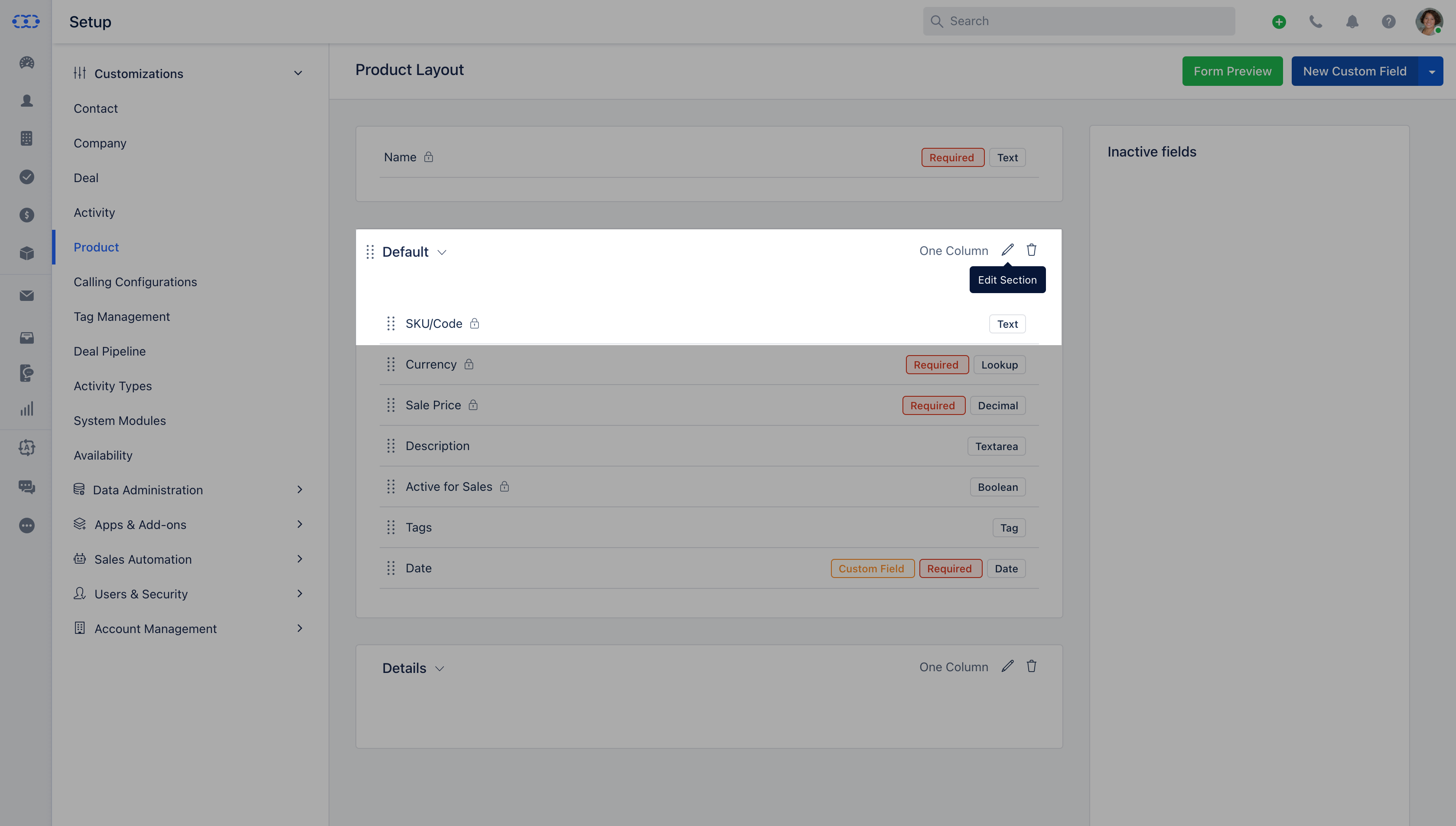 Click the pencil icon to edit the field/section

Click the trash icon to delete the field/section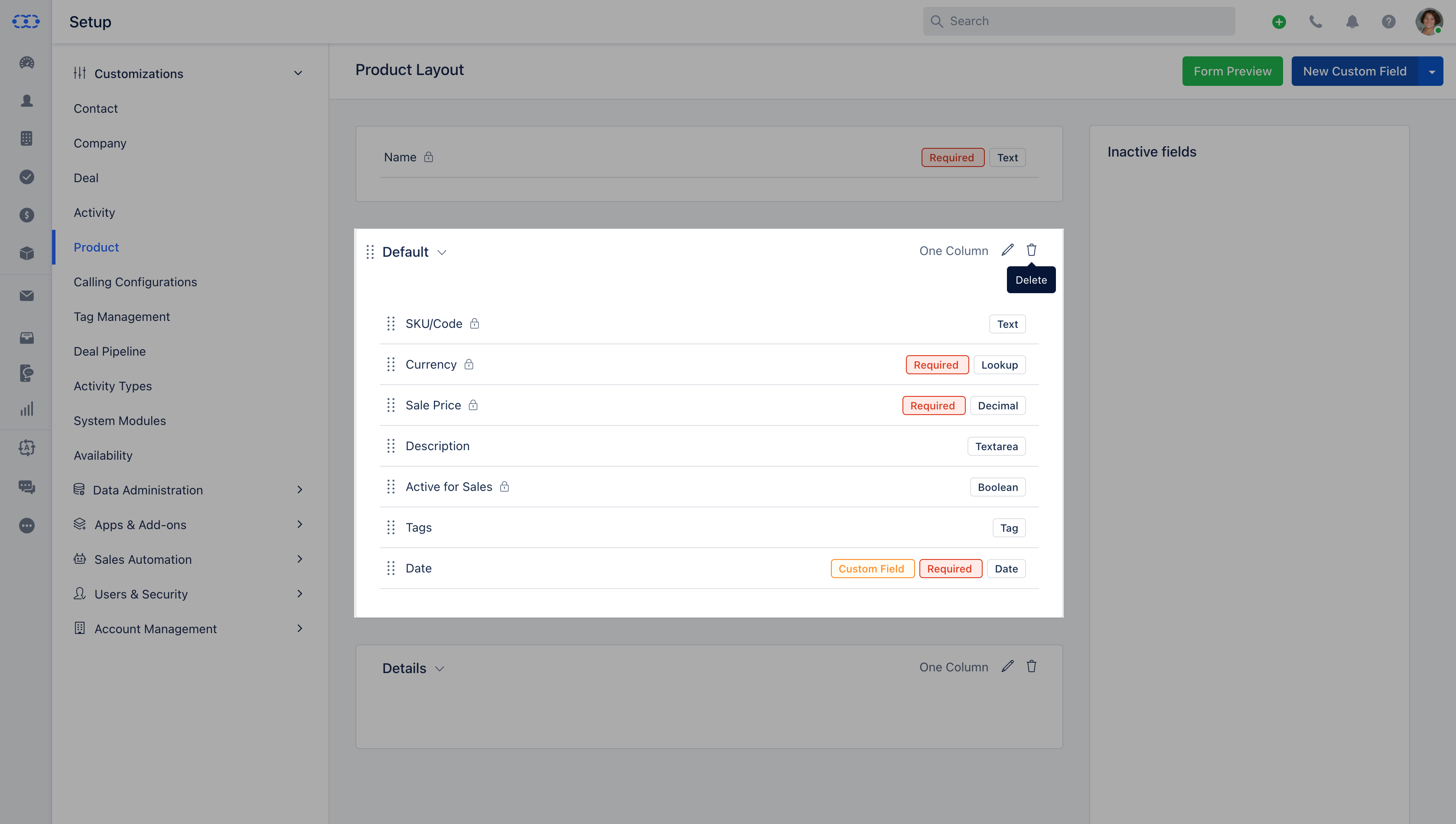 If it is a system field it will allow you to rename it OR mark it as required
If is a custom field you can choose to delete it too