To ensure that every call made and received from Salesmate is of the best quality, there are certain best practices and troubleshooting norms that you should follow one of them is Network Connectivity Test.
Network Connectivity Test
We recommend you to perform the following tests. This helps you identify and troubleshoot all network-related concerns proactively.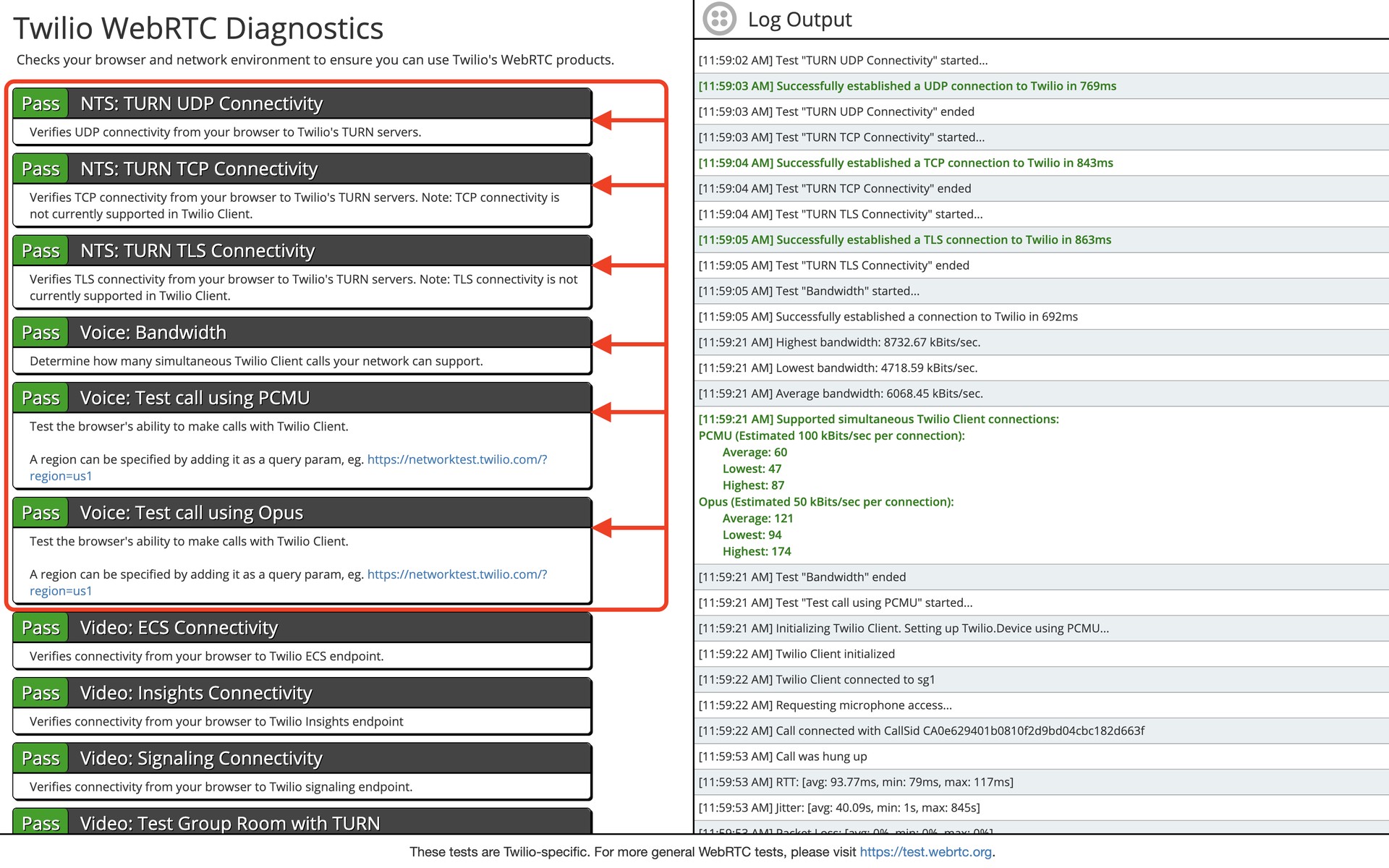 For more general WebRTC tests, please visit https://test.webrtc.org. The highlighted parameters must be passed in order to have efficient calling.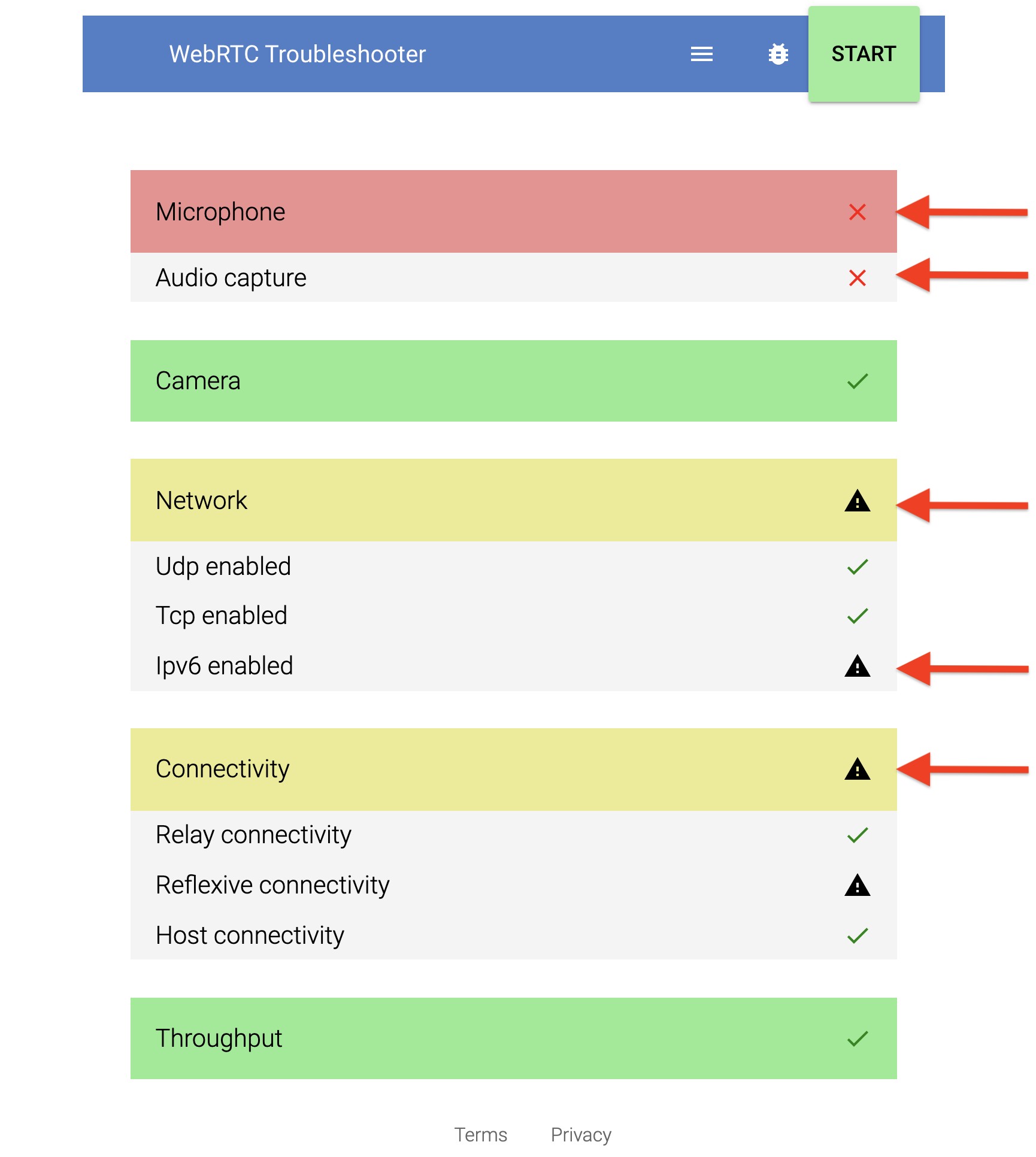 For more information about Network Test Parameters please visit, Calling FAQ's