Salesmate comes preloaded with basic activity types viz. Call, Task, Meeting, Demo. You can create your own activity types and assign an icon to it.
Activity Types will be listed based on the order defined in the Activity Type Menu. You can activate or deactivate an activity type. However, they cannot be deleted.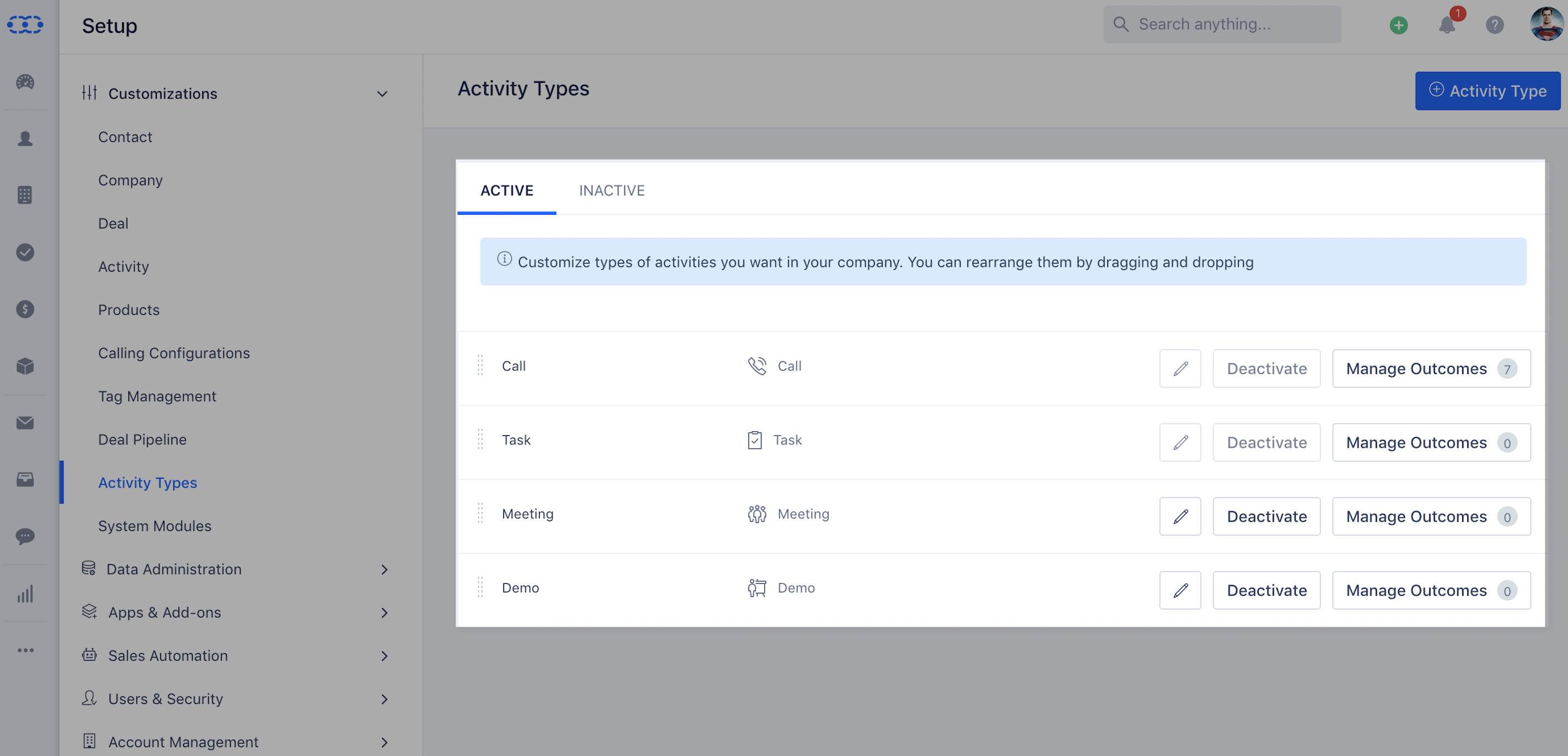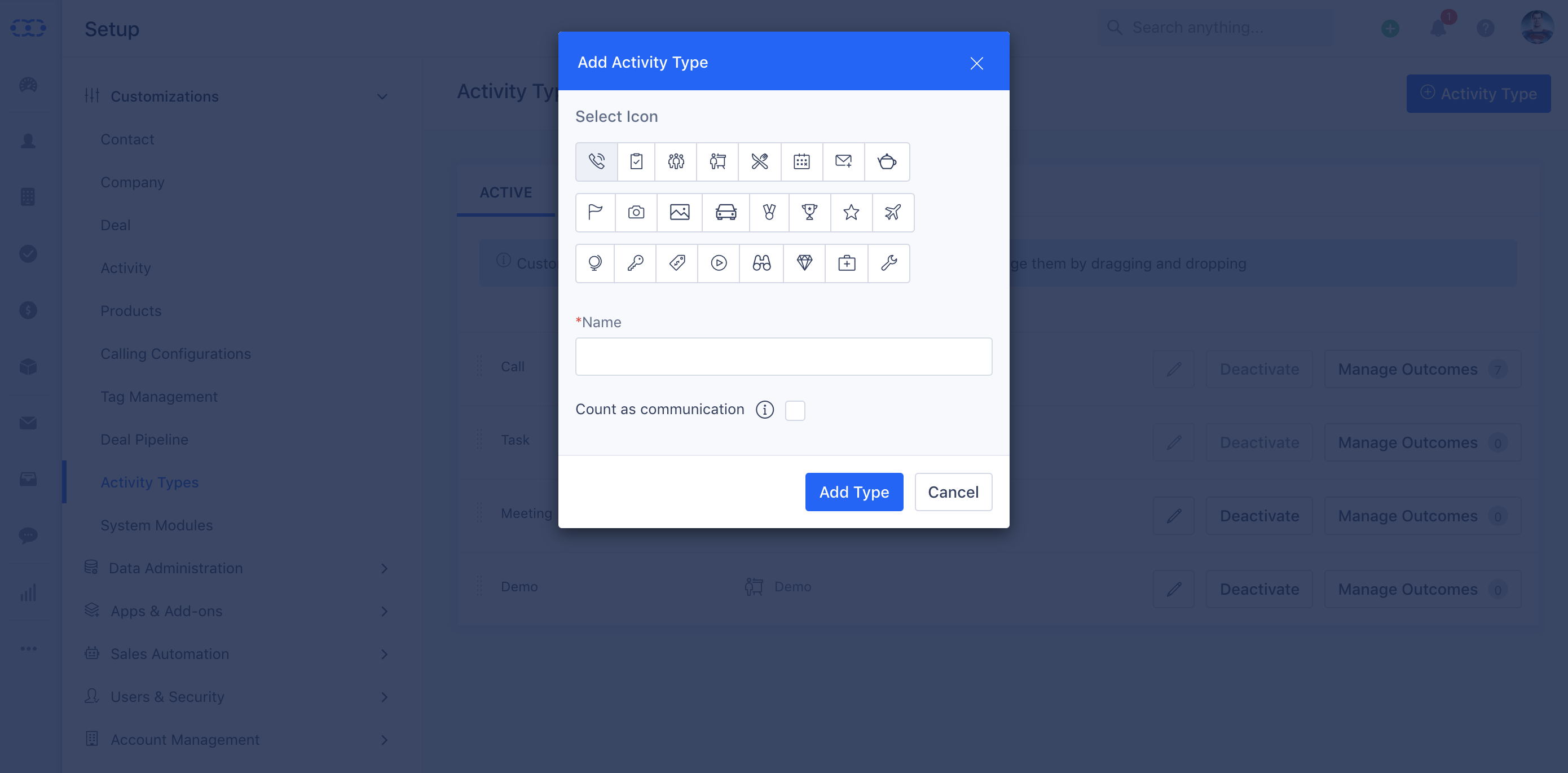 To create a new activity type:
Navigate to Setup > Customization > Activity types. All your activities are listed in this screen.
Click the Blue + Activity Type button to add a new activity type. Then add activity type screen opens.
Then wisely choose a short yet informative name and beautiful icon for the newborn Activity type.
Customize types of activities you want in your company. You can rearrange them by dragging and dropping
You can Activate / Deactivate or Edit Existing Activity Types.
Count as communication: If enabled then the activity of defined type will effect smart fields like Last communication date, Last Communication mode, etc. of Contact, Company and Deal records, as these will be treated as a form of communication between you and your contacts.
A new activity type is up and running! You will also be able to view the new activity type in the Activities drop-down screen.