Custom Fields are the most powerful way of achieving a successful organization-specific CRM system.
The Custom Fields can be placed under various sections which are editable and can be renamed as per users requirement. After you create new Custom Fields, you can change their position on the form from the Layout section.
To Create New Custom Fields:
Click Setup
Customizations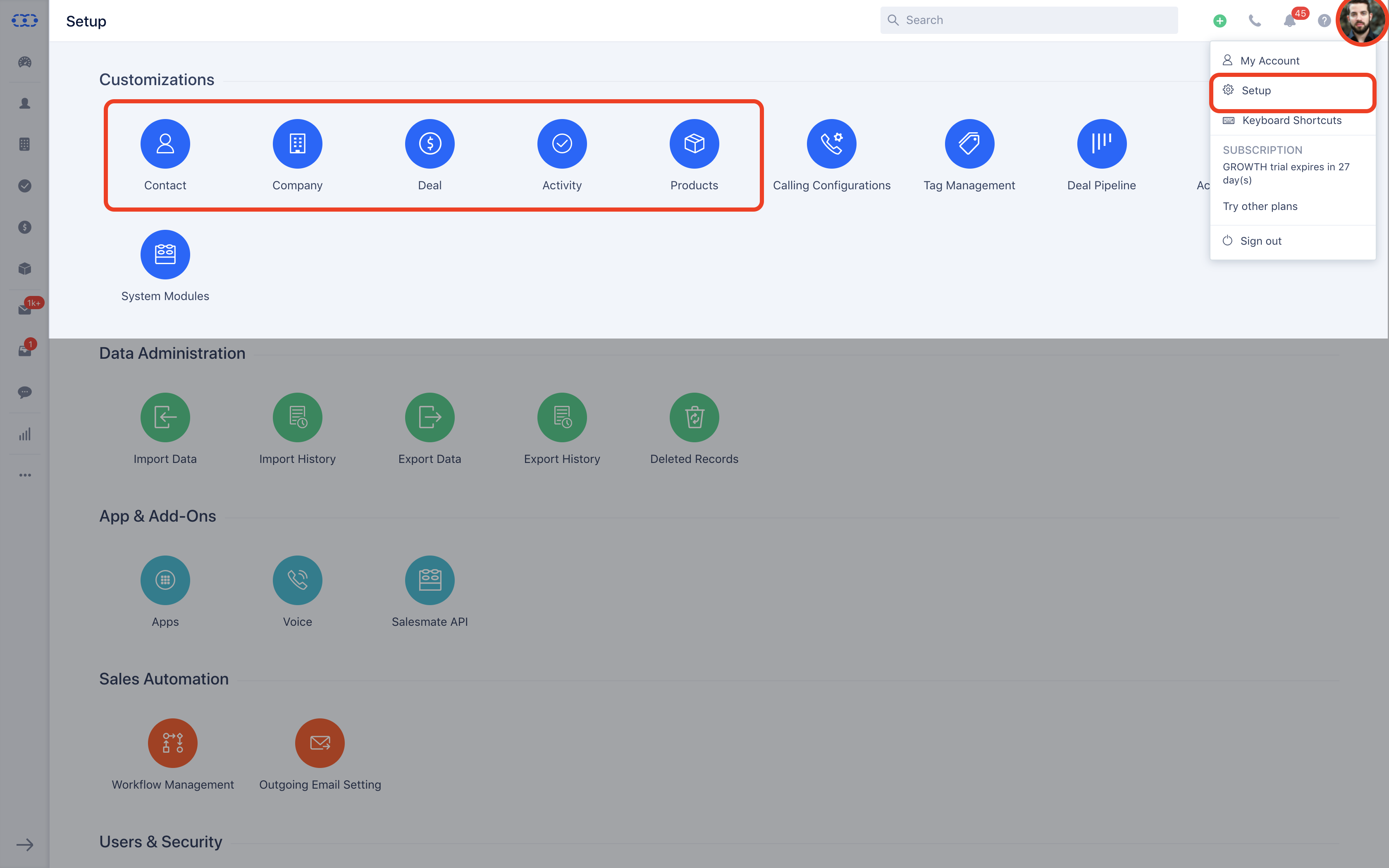 Select the desired Module for which Custom Field has to be created

Contact
Company
Deal
Activity
Product

Click on "New Custom Field"

Choose from the Field types –

Text or Email or Phone or URL or Pick List/ Select (60)
Integer (20)
Decimal (15)
Date (15)
Date time (10)
Percentage (15)
Big Integer (5)
Text Area (10)
Boolean (20)
Multi-Select (20)
Currency (15)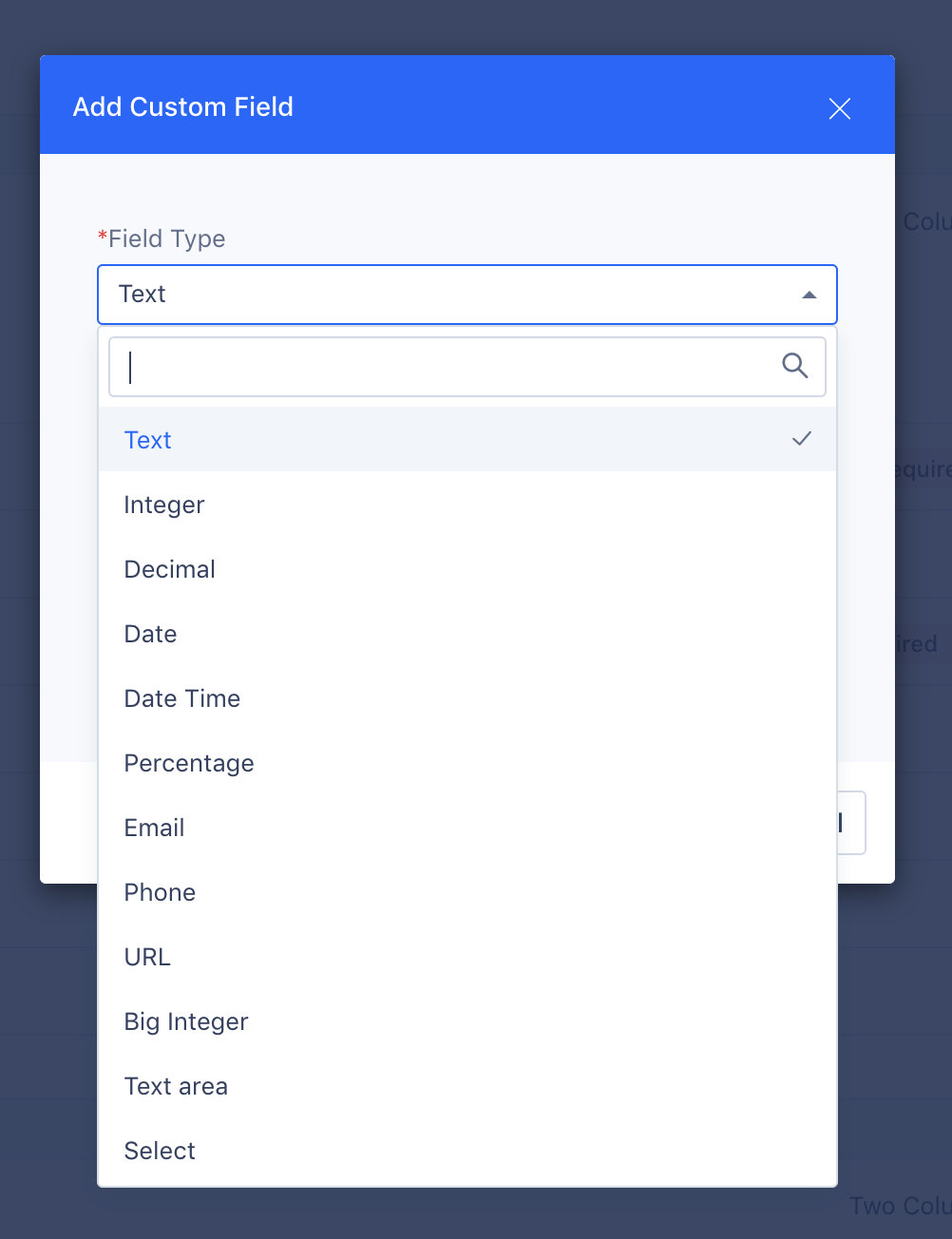 Note: Figures in brackets indicate the maximum number of custom fields you can have per module. Text, Email, Phone and URL fields combined limit is up to 60 per module. Currency and the Decimal field combined limit is up to 15 per module.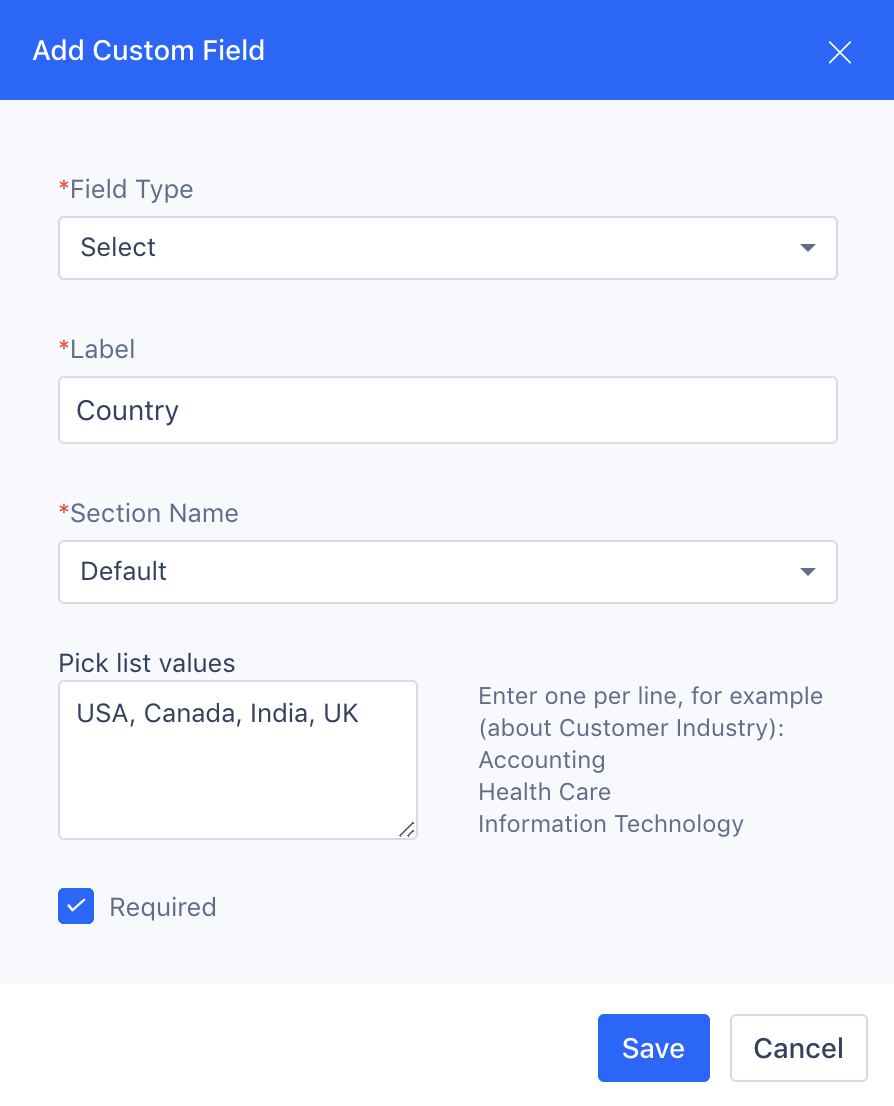 Provide the Label Name
List the Section Name in which Custom Field will appear
Mark the Field Required if needed to be mandatory
Click Save
Note:
Provide the necessary information in the required field
Select Pick List fields like multi-select or select field if needed to map dependency fields
You can choose to add it to the desired section in your layout