Salesmate Chats provides you the option to choose if your visitor or customer can upload the attachments via Chats or not.
To change the Attachment requirement, you can follow these steps:
Navigate to Chats from the left menu bar.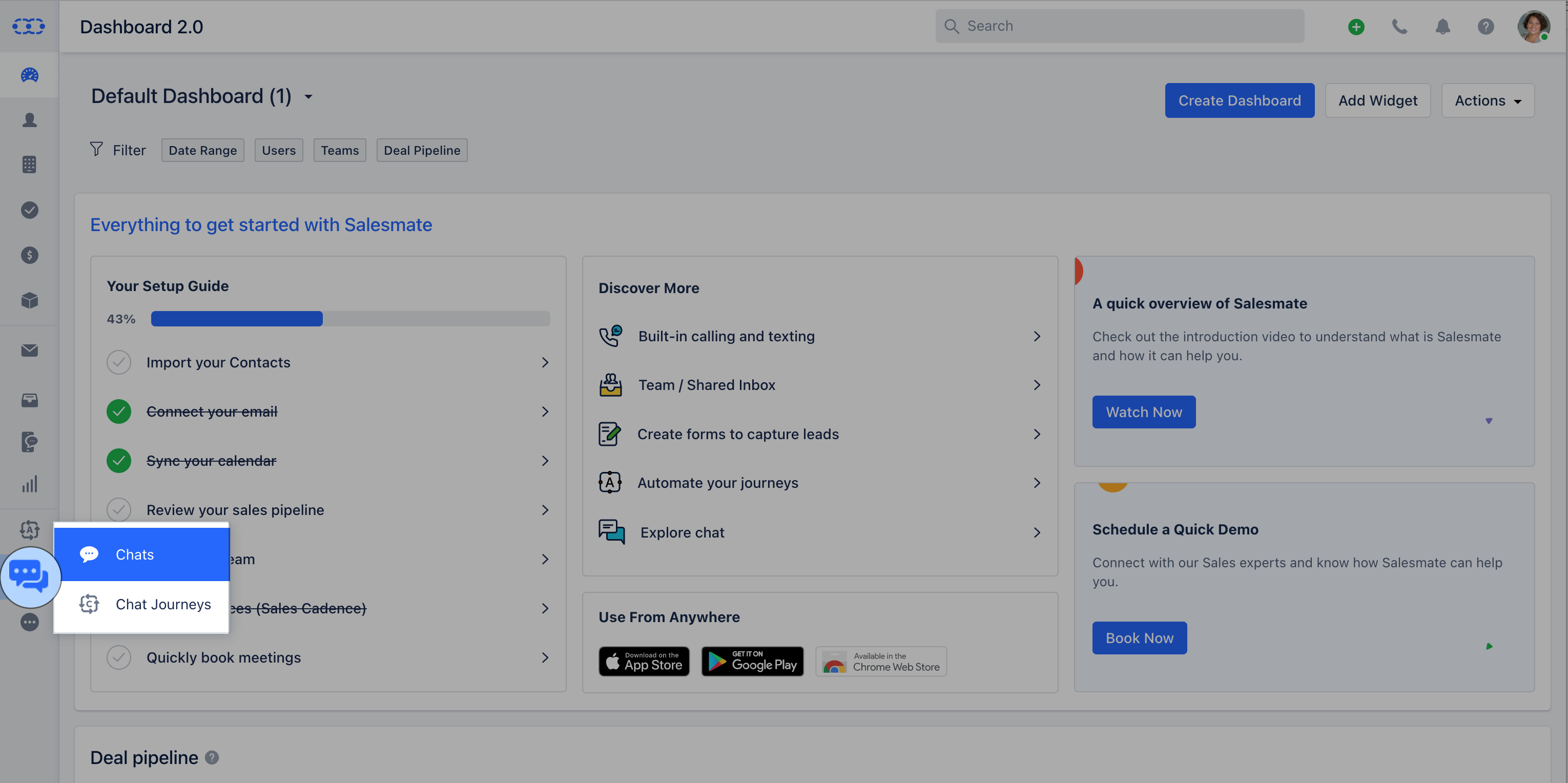 Click on Chat Settings at the bottom left.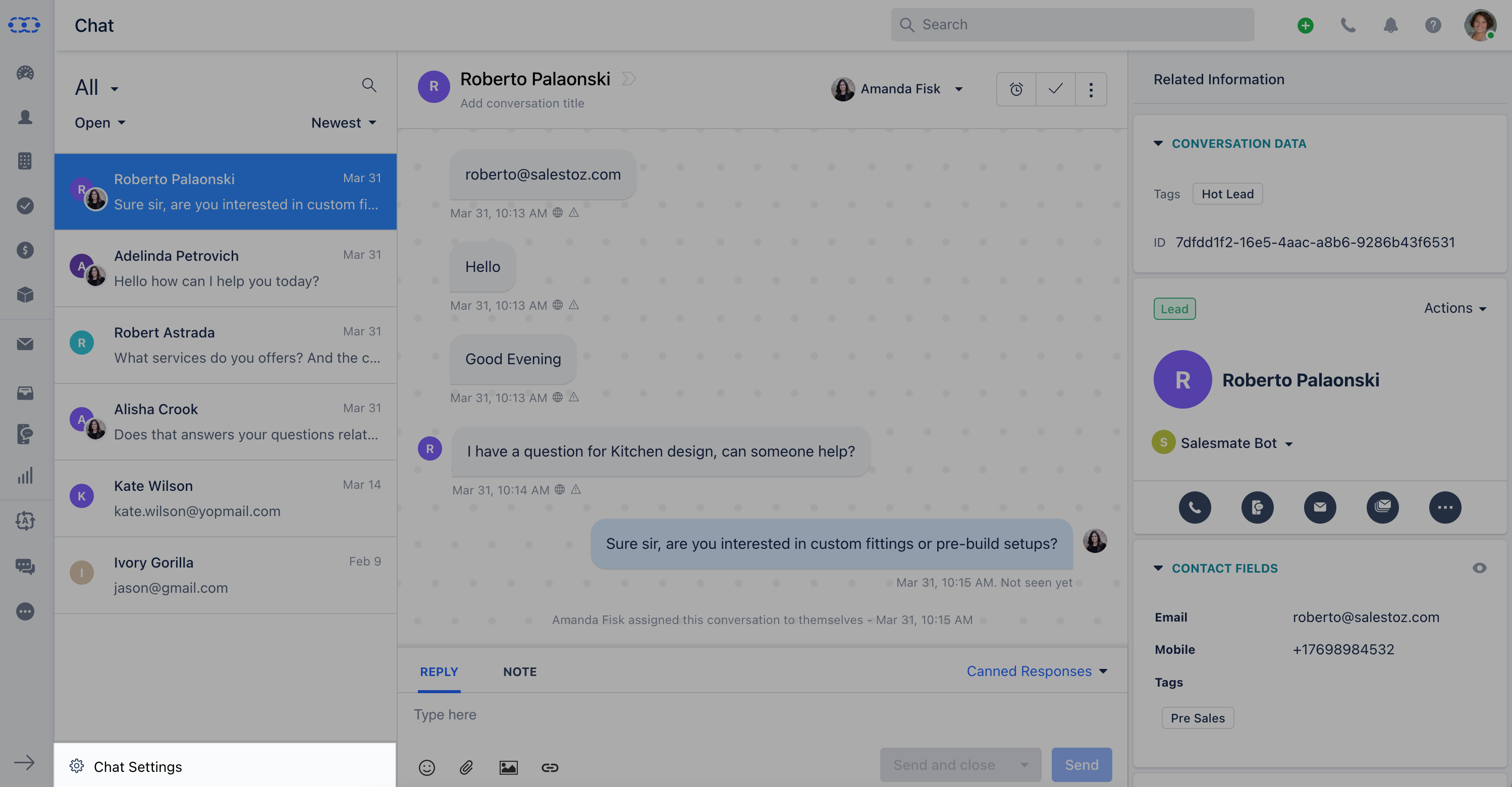 Click on the Security link on the left sidebar
Click on the "Attachment Options" tab.
Toggle the "Allow customers/visitors to upload attachments" option as per the need.
Hit Update to save your changes.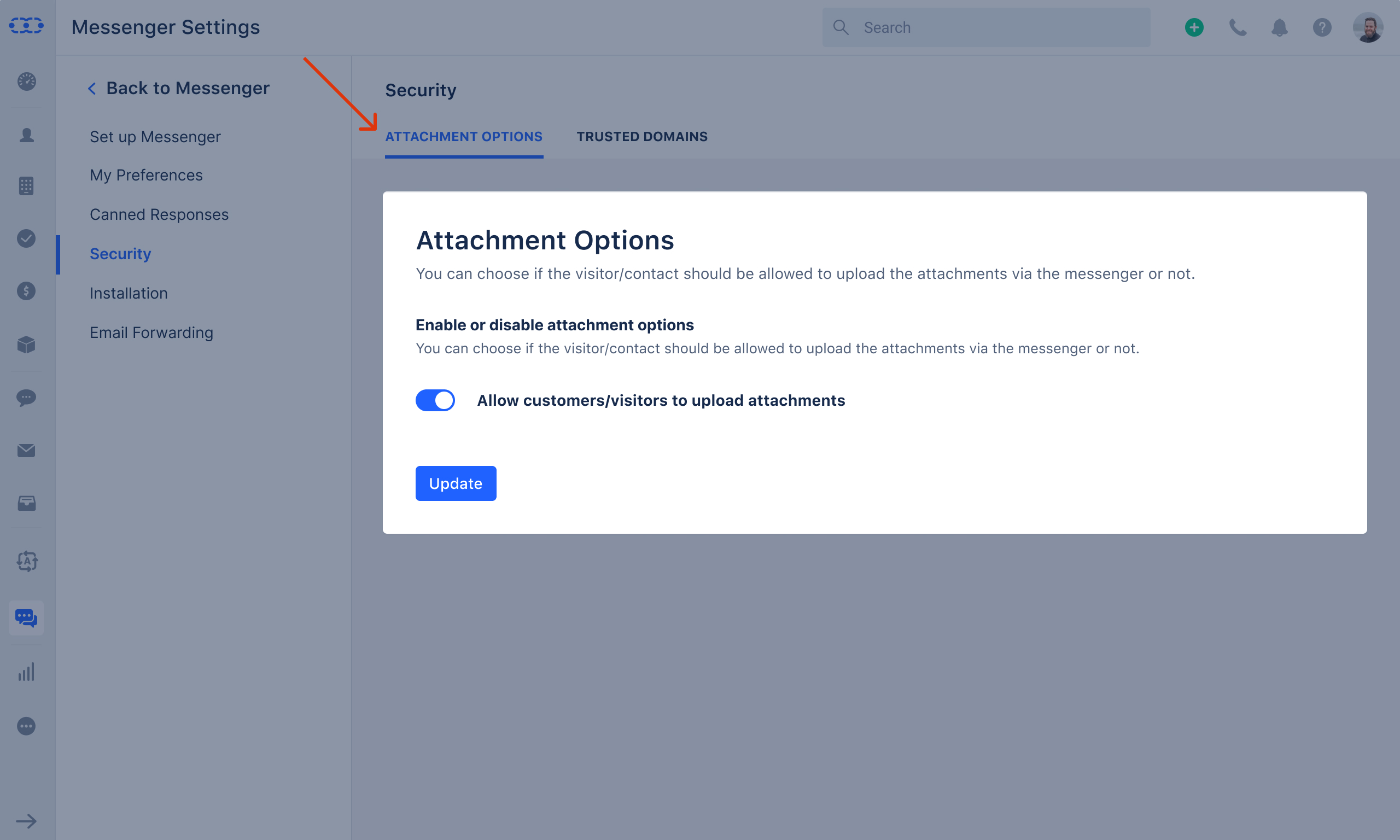 How do attachments work?
When a visitor or customer sends an attachment over Chats, it is uploaded on a server with an accessible URL. Generally, these URLs are not indexed by a search engine, but it is not suggested to ask for private documents over chat.

Which attachments can a user upload?
Please note the attachment upload setting is not applicable for the users. They can always upload and send the attachments to the contacts. Learn more about allowed attachment types

What happens if a contact sends attachments via email?
If you have disabled the option for uploading attachments, then attachments sent by the contact are dropped from the Chats.
Note:
Only users with "Manage Chat settings" permission can access this setting.
When the attachments sent via email are dropped from the Chats then a timeline entry is shown below the chat message "Attachments from this message are dropped".