Salesmate allows you to white list your domain names, whereas Chats will run. Once you have configured trusted domains, your Salesmate Chats will only load on the websites hosted by those domains.

If anyone copies your Chats launcher code and place it on their website, the Chats will not show up there.
To set trusted domains, please follow these steps:
Navigate to Chats from the left menu bar.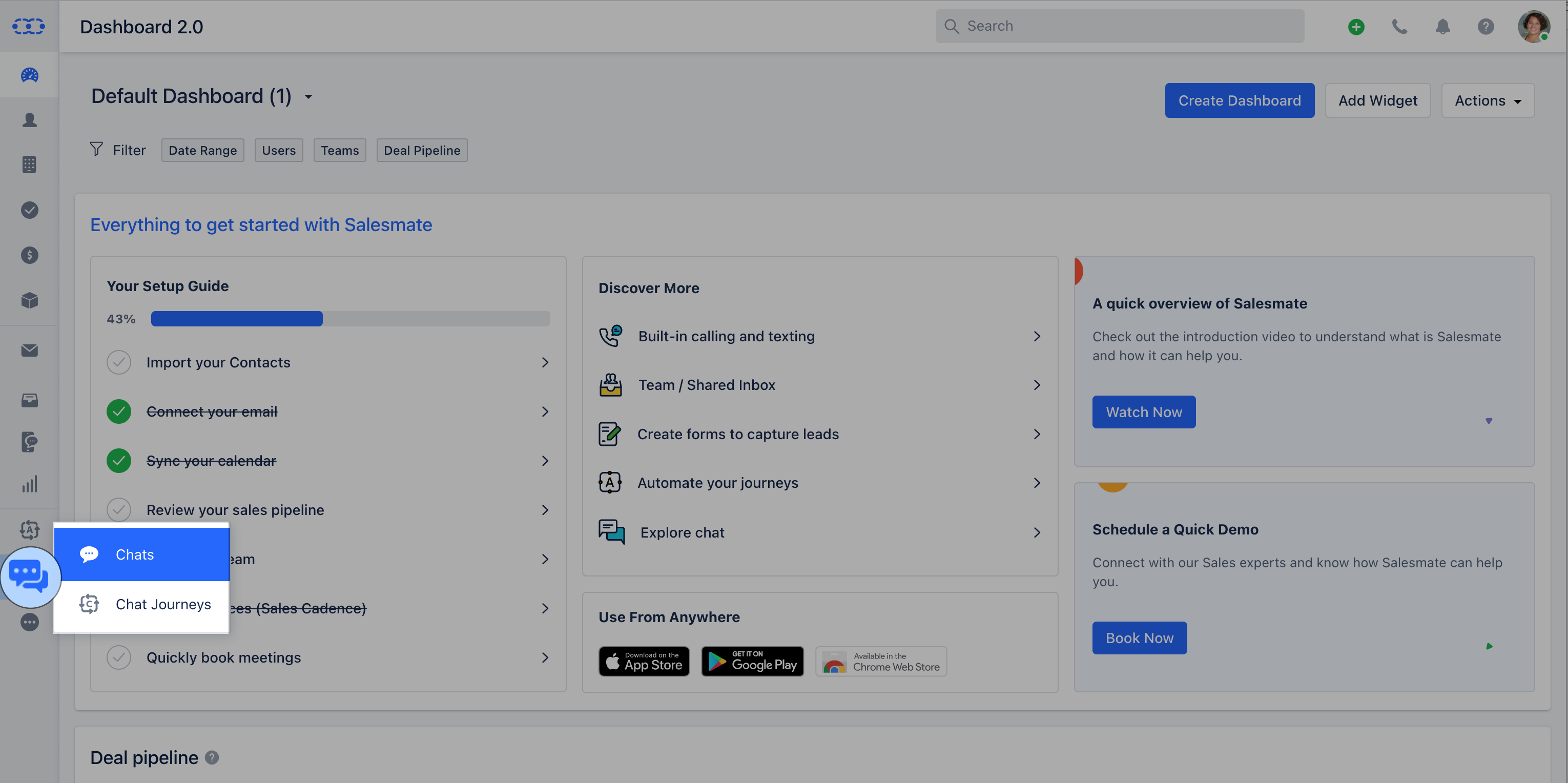 Click on Chat Settings at the bottom left.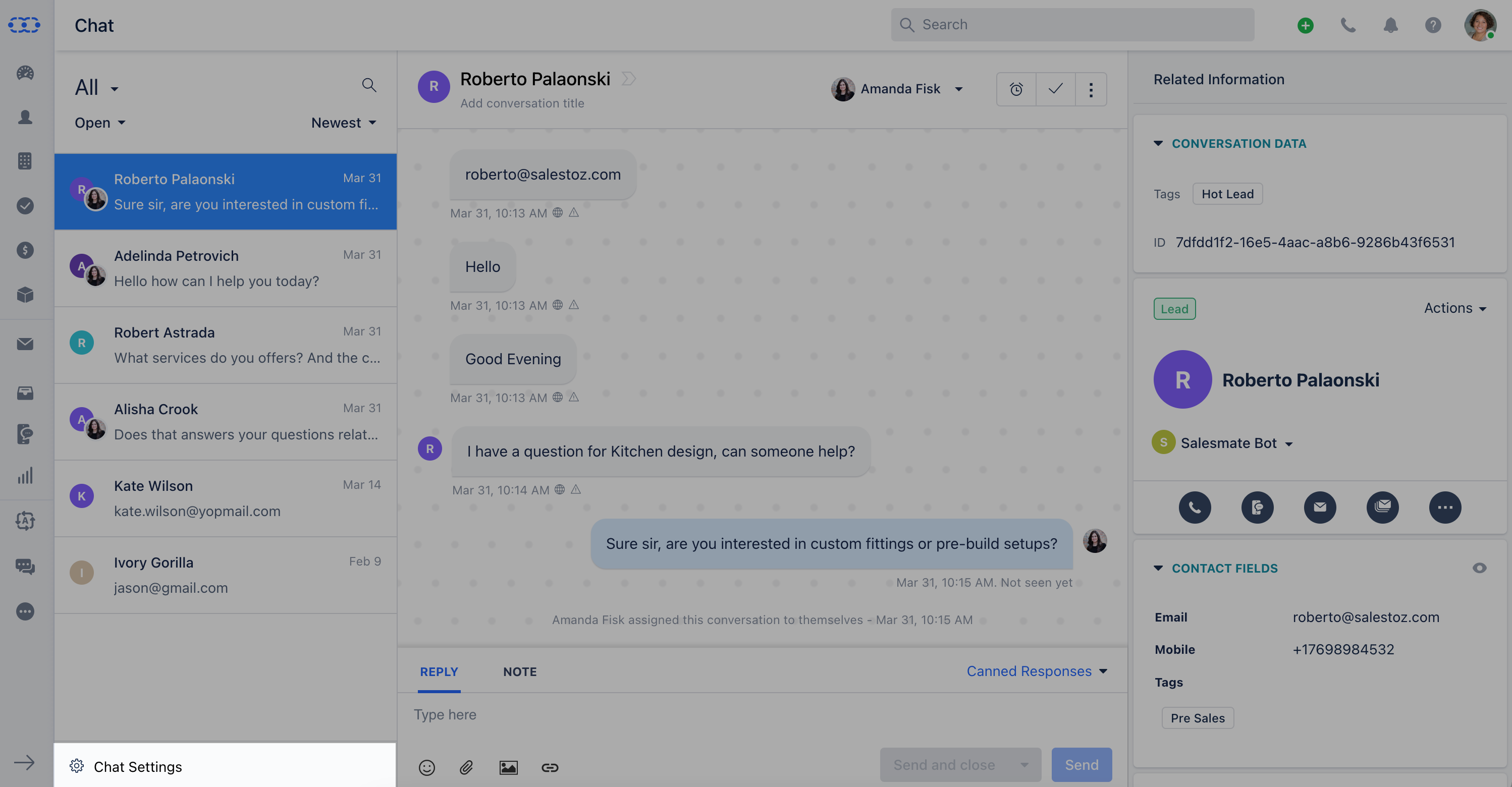 Switch to the Security tab in the left sidebar
Click on the "Trusted Domains" tab

List your trusted domains separated by a comma

Hit Update to save your changes.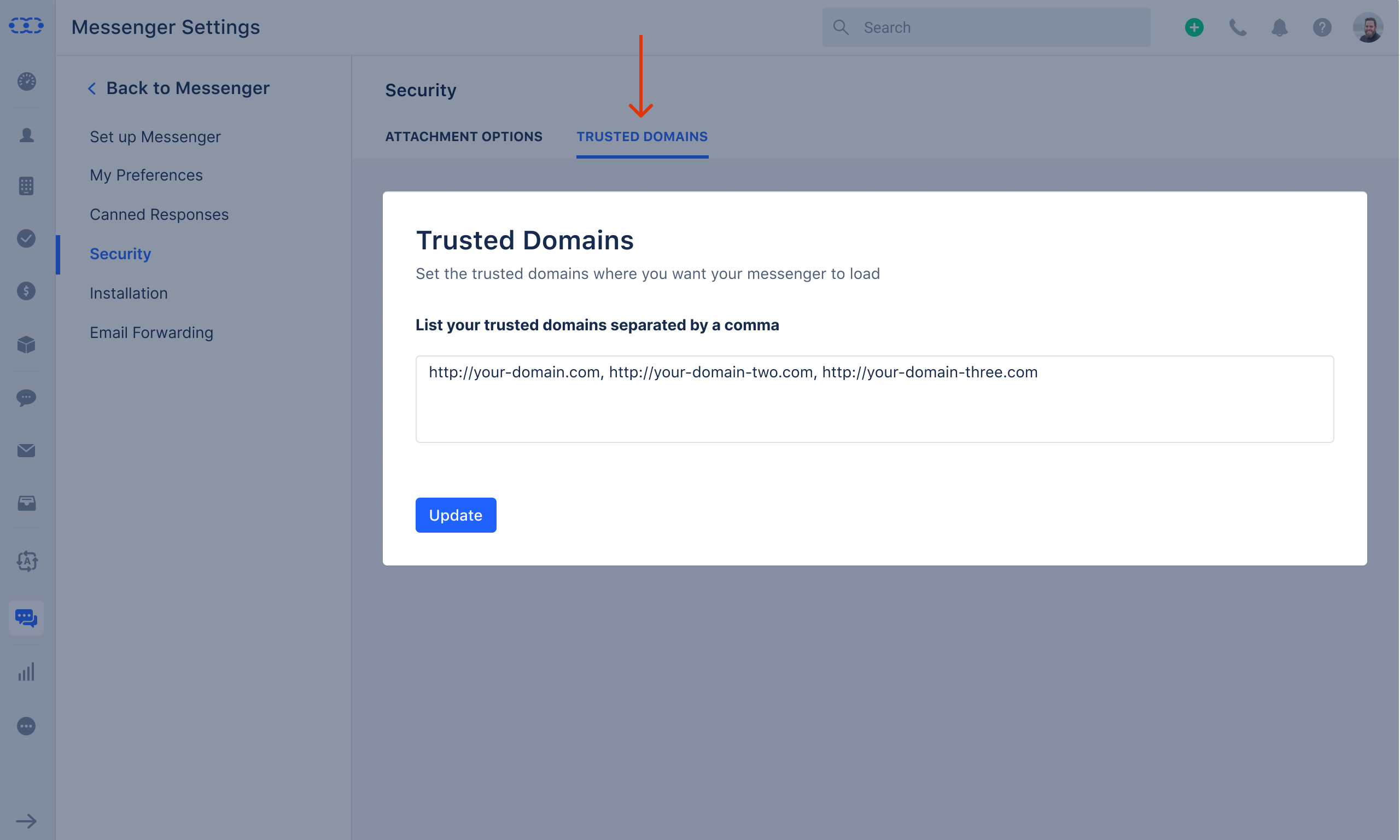 Note:
Only users with "Manage Chat settings" permission can access this setting.
If you skip this setting, then Chat will load from all domains.
You can provide multiple domains separated by a comma. E.g. www.yourwebsite.com, www.yourwebsite.net
To list all subdomains, use an asterisk, like *.yourwebsite.com.
Ensure you add the entire domain name (i.e. www.yourwebsite.com). Please note yourwebsite.com and www.yourwebsite.com are two different domains.