With the Salesmate Business card scanner, you can ditch the stacks of business cards and start saving them right to your Salesmate Mobile applications as Contacts.
Business cards are an easy way to grab someone's contact information, but they're also relatively easy to lose. To prevent that, business card scanners were designed to save that contact information directly to your Salesmate mobile app.
The Salesmate mobile app will capture the Information of visiting card and will store as contacts inside the app.

Rules
A user should have the right to create contact inside the CRM
The app should have permission to access the device camera
It is recommended to take screenshots in Portrait Mode
Which Salesmate Plan supports the Card Scanner feature?
The Card Scanner feature is supported on all the Plans available in Salesmate.
How to Access the feature?
A user will get the option from the Dashboard → + button from the header
Click on "Business card scanner (Beta)"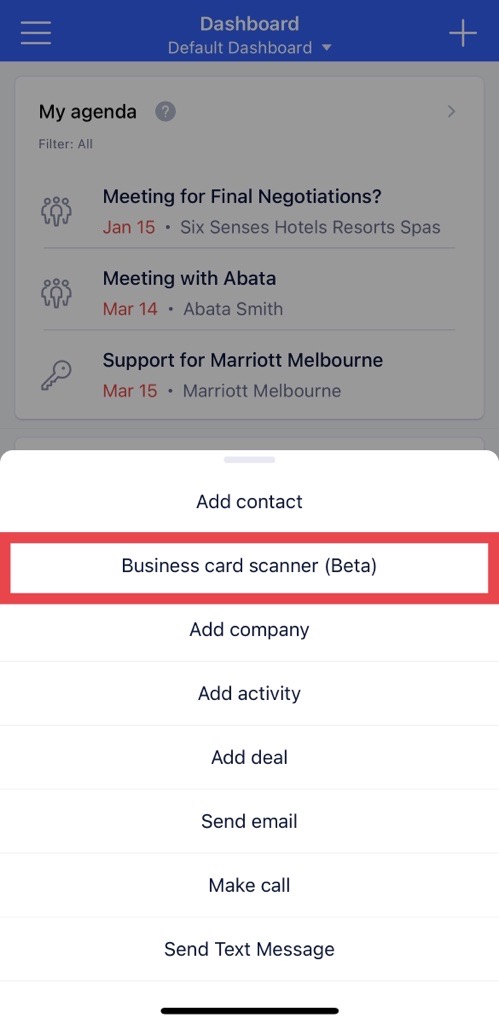 A user will obtain a choice from the contact list view → + controller from the title
Button text "Business card scanner (Beta)"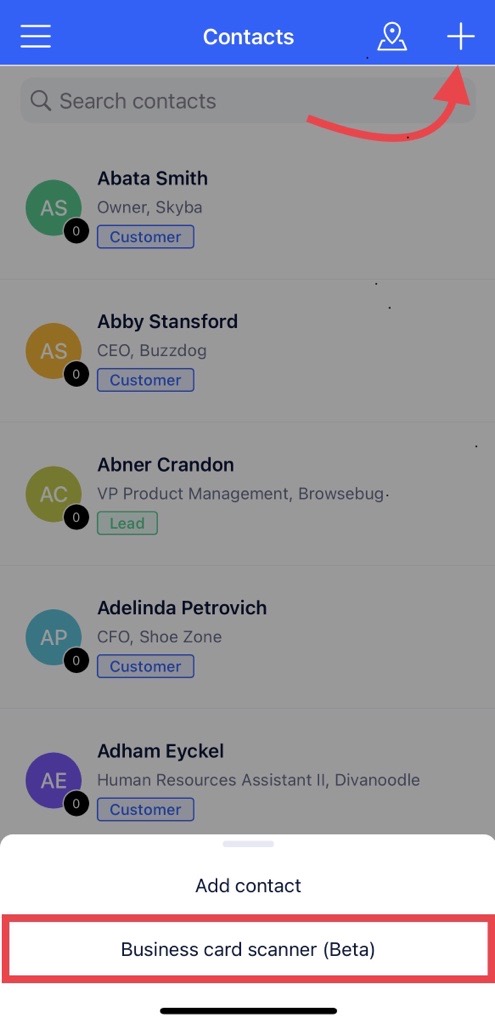 Business card scanning
A user must capture the image visiting card to capture the Information
A user can resize the scanning area after capturing the visiting card
User should be able to see a button on the screen from where a user can recapture the image of visiting card
The user should see a button on the screen from which the user can redirect to the next steps of field mapping with captured Information
Once you click on "Business card scanner" bring your card near to the camera
Options available on the screen is "Next" and "Rotate"
Once you click on "Done" a Field Mapping screen will be available to Review the fetched details
A user can map the following types of fields with the captured Information

Text type of fields
Phone type of fields
Email type of fields
Integer type of fields
Decimal type of fields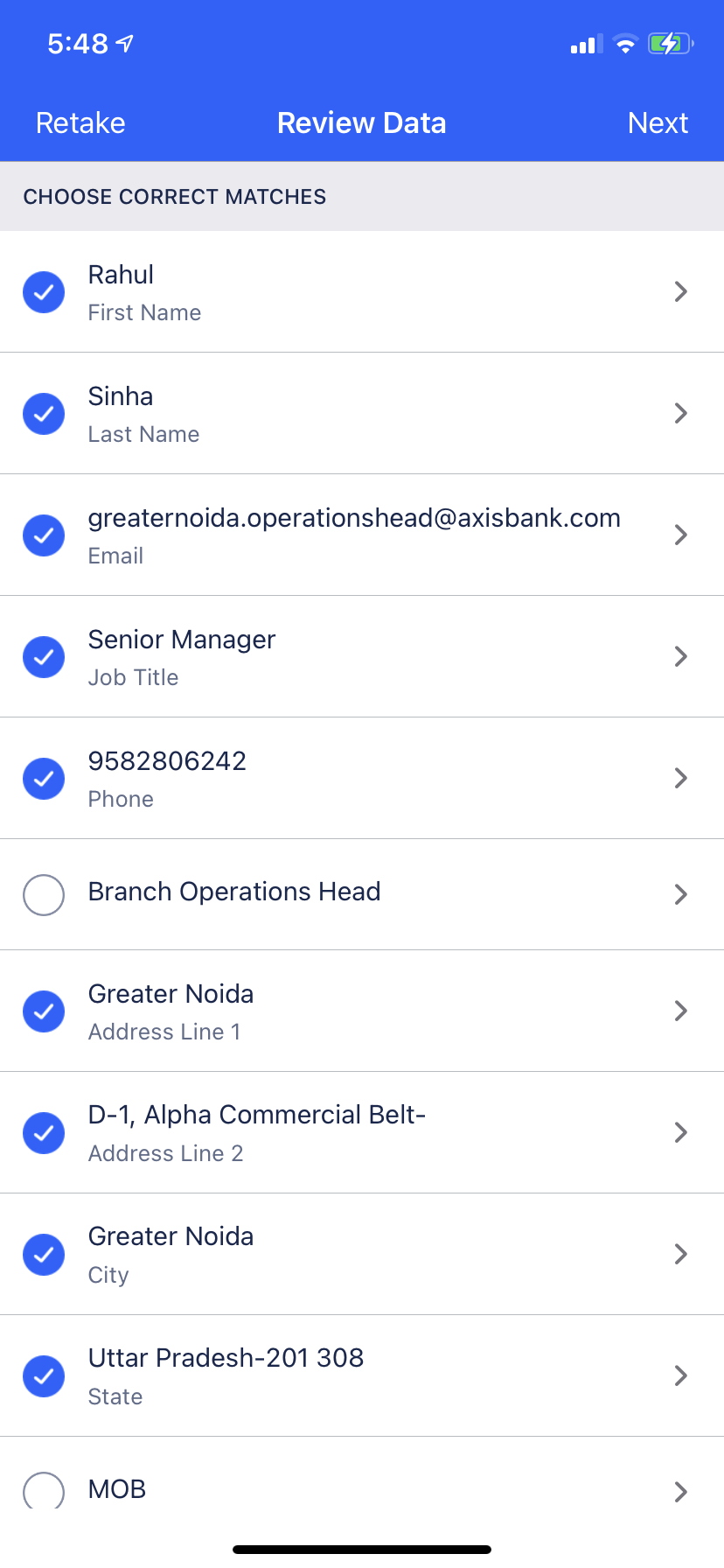 Click on Next to move to the mapping confirmation page
The following Information could be auto mapped

First name

Last name

Website

Phone number
Email address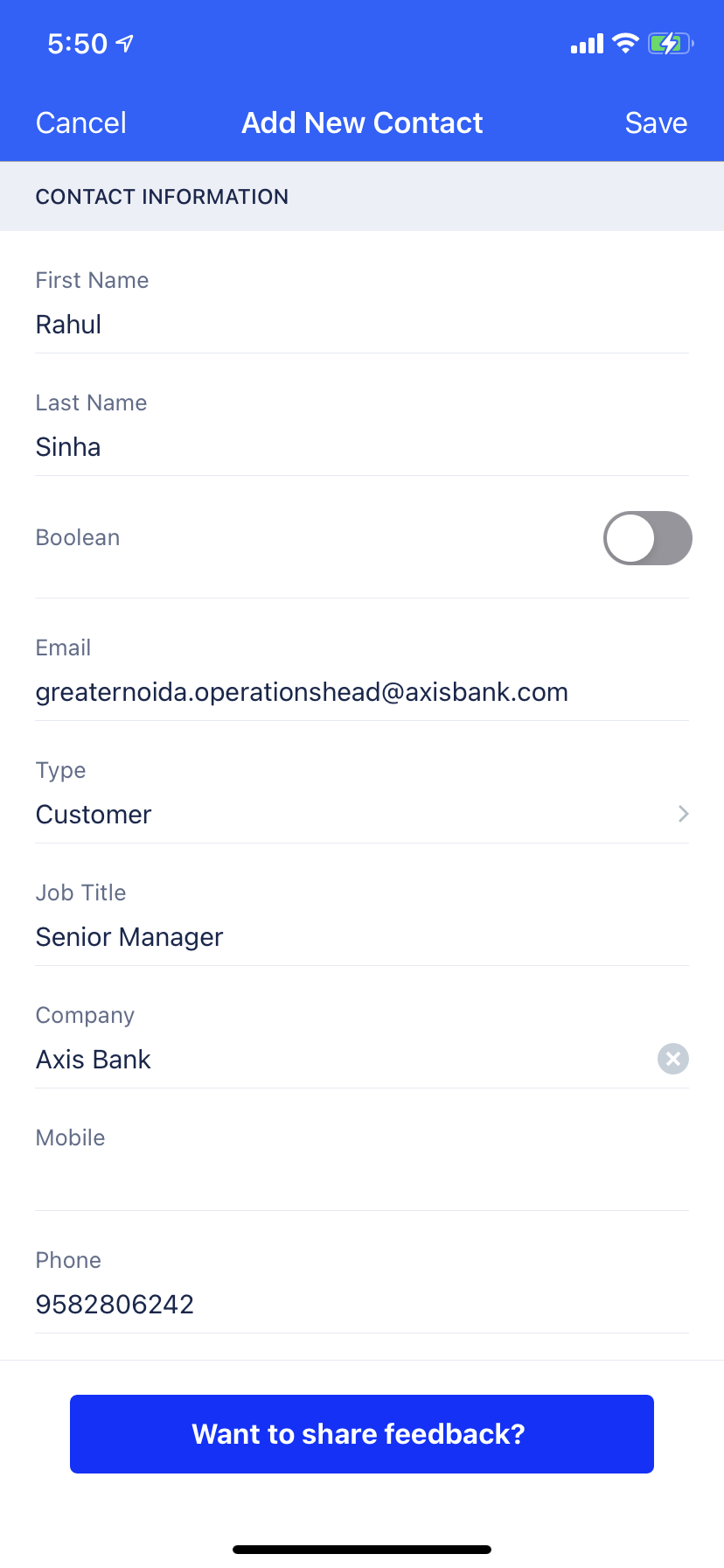 A user can change field mapping with captured Information as per their need
Click on Save to Create the Contact