A probable cause of the issue could be that your Gmail account has IMAP disabled for the "All Mail" label or that IMAP is disabled.
To troubleshoot this error follow the below steps: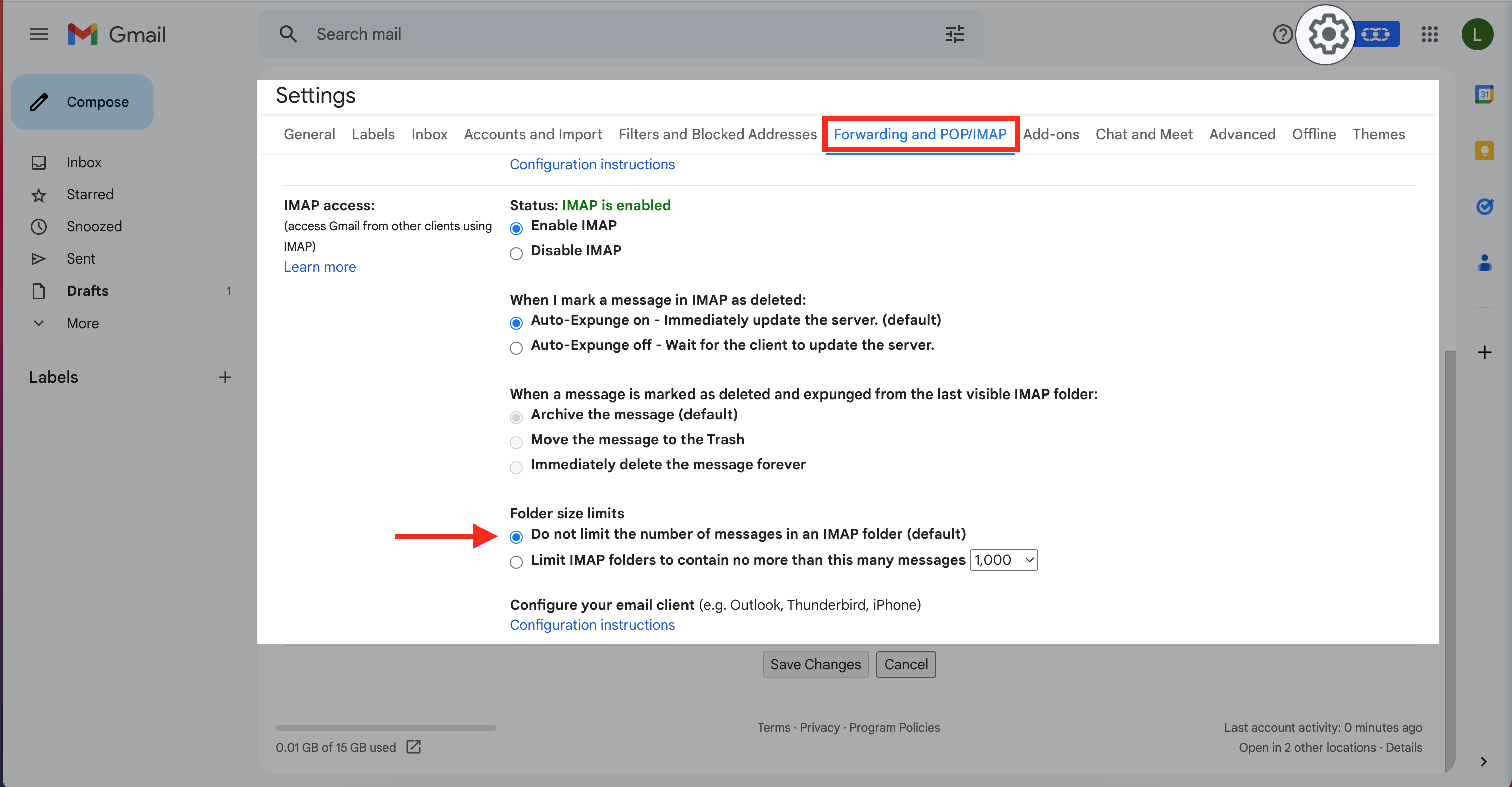 Go to your Gmail settings and select "Forwarding and POP/IMAP" (the direct link should be https://mail.google.com/mail/u/0/#settings/fwdandpop).

Verify:

"Enable

IMAP"

should be selected.
"Do not limit the number of messages in an IMAP folder" should be selected.

Save the above settings.