Send proactive messages to your website visitors in order to capture information or interact with them.
Note: Currently, we are offering Chat Journeys to customers who have Chat subscriptions.
What is a Chat Journey?
A Chat Journey is a systematic chat flow that you configure with a trigger and actions, and schedule when & where it should be sent to the website visitors. It appears in the Chat widget just like a normal chat message, if any response is received from the visitor then it proceeds with the automated flow configured at the admin side.
Chat Journeys can help you to:
Onboard new customers,

Share product updates or news with your customers,

Qualify leads by collecting information from them.
Like Automation Journeys, Chat Journey has a trigger and actions that need to be configured as per your requirement before publishing.
What triggers a Chat Journey?
You can configure any Page URL where Chat is installed and the website visitors that should receive the Chat Journey whether they be your contacts or any unknown visitor, when this specific page is visited by any person then they'll receive the messages you have sent via Chat Journey.
Navigate Chat Journeys
Click on the Chat icon in the left sidebar, and select Chat Journeys.
You'll be redirected to the landing page of Chat Journeys, with a button to create a new journey.
In the below reference you can see how to navigate to chat journey, and it shows you how to rename a chat journey.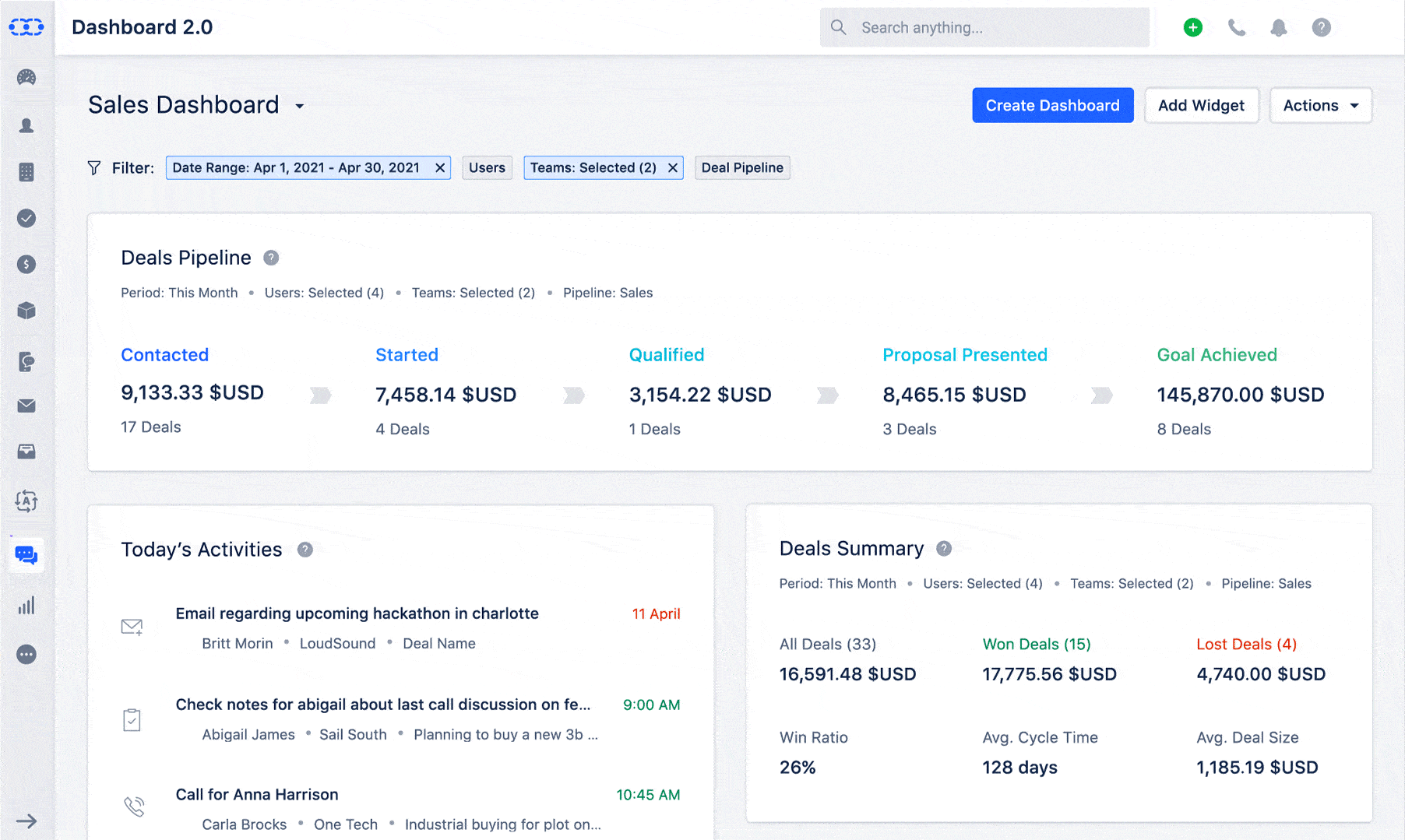 Note: Only users with "Manage Chat Journeys" permission can create, edit or delete a journey. Admin profile has this permission by default.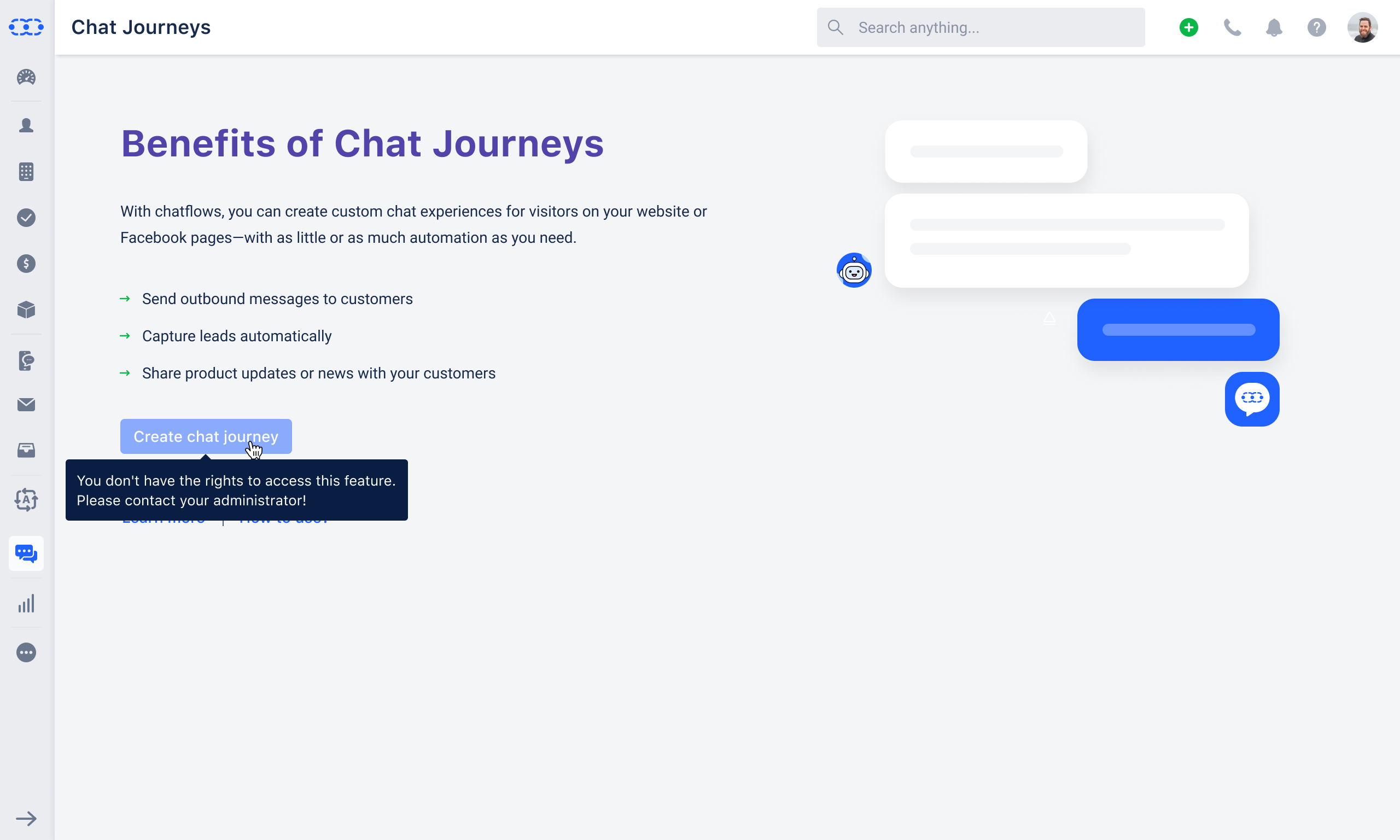 The button would be disabled for the users who don't have the permission, and they'll see the tooltip "You don't have the rights to access this feature. Please contact your administrator!".